Recently saw this news heading at my facebook timeline >
"DEAR TRS, A TEACHER TOLD MY SON TO GO TO ITE INSTEAD OF TRYING TO PROMOTE TO SEC 5"
Reading through the article, I'm actually not surprised that the teacher did not show any form of encouragement to the students. I do not know the parents who wrote this and neither do I know anyone from that school. I'm just speaking out as my personal experience.
I remember when I was in primary school, I wasn't paying attention. My English teacher caught me, so she asked me to read out where she had stop. (if I remember correctly the incident) Obviously I can't, she got mad, she throw my book out of the class and asked me to go back to Taiwan together with my mom. Frankly speaking, I wasn't a super naughty or misbehave girl in primary school that I deserve this kind of treatment. Although my brother was quite mischievous, the teachers were never interested to talk to my mother. We are born in Singapore, truly Singaporean, just that my mom is a Taiwanese, me and my siblings did received some form of different treatment as back then there wasn't many foreigners unlike now. I did not tell my parents about this till few years back, because I couldn't bear to see the hurt in my mom face, because to me I feel that it's my fault that I misbehave. But this incident subconsciously makes me dislike English. My brother had a similar experience, but for him the subject was History  Chemistry.
When I was in normal academic Sec 5, I remember one of the teacher told my classmate that he will never go into Singapore Polytechnic, he can only stand outside the door and look. Such a demoralized  statement! But we all glad that he DID step into Singapore Polytechnic and graduate from there.
I'm glad that throughout my study life, my parents were encouraging, and of course I didn't meet any real nasty teachers after that, in fact I was very appreciative to my Secondary 1 Maths teacher who makes me like maths again.
Besides parents, Teacher plays an important role in our life. Although I don't expect Teachers to teach disciplinary behaviour, as this suppose to be coming from parents. But in academic, in decision-making, life making goals, career choices etc, Teachers does plays an important role. Students spend more than half a day in school, besides parents and peers, teacher is another important figure in our early stage of life.
Since my childhood, my dream career is being a nurse, unfortunately, my results wasn't that fantastic, and the choice I was given to study in polytechnic is not what I want. I wasn't sure what I want to do, so I continue to work part-time. Is sales job, but it didn't turn out well. I cried almost everyday, because I feel lousy for not being able to sell. So I work for 10 days and quit.
Since my heart is still with medical line, I still hoping for a chance to be a nurse. I took out yellow pages, called each hospital one by one asking if they have any vacancy for me. Finally one hospital accepted me and it's a place I will never forget, because this is the place which I received so many help and a place which I have learnt a lot.
Mount Alvernia Hospital
So I started my job as a Patient Service Assistant in Mount Alvernia Hospital, station not only in their 24hr clinic (A&E dept), I'm also stationing at Health Screening Dept and Specialist Outpatient clinic Dept, where the Specialist (Gynecology / Pediatric) hold their clinic sessions 2-3 days a week. So I help to assist the doctors, type medical report etc. All thanks to the Nurse Manager who is in-charged of this 3 department, for giving me this opportunity to learn and rotate me around various department, after knowing that I want to be a nurse.
After working for almost a year, the Senior Staff Nurse (Health Screening Dept), told me there is a Nursing Course in ITE, so the Nurse Manager helped me to write a recommendation letter, and I went ahead to apply and got it.
That's how I started my 2 years of Nursing in ITE. Sign bond with govt hospital and work for a good 2 years.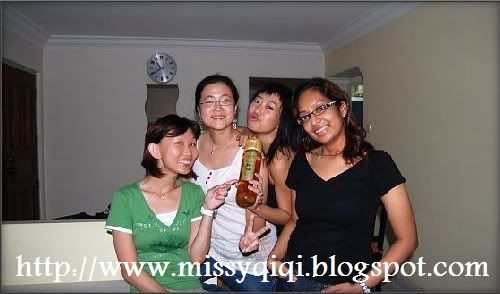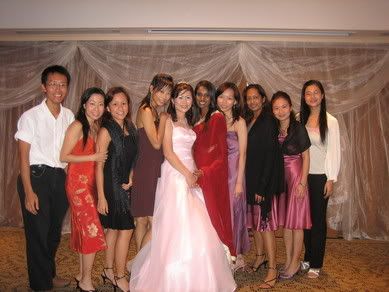 I work hard, hoping to be a Nurse Educator like one of the mentor I know during my attachment. Unfortunately it didn't happen. There is a bridging course for Enrolled Nurse to take Diploma in Nursing,  if you are eligible and selected, but by the time I'm eligible for it, SGH took away the bridging course. In between this period, I retook my English, but still couldn't get into Nanyang Polytechnic, because I need to retake my Science too, but I did not due to mis-informed by the recruitment officer I met during the open house.
My nursing Sister asked me to wait for an opportunity to study, but I don't want to wait. I don't like the feeling of waiting for an uncertainty. So when my bond is up I quit my job in SGH and went to study Diploma in Management.
You may wonder why the change? From medical to Business. Actually I wanted to study Psychology, but those diploma courses offered outside, mostly are not recognized in most companies. So after seeking advise from the recruitment officer in SIM, I took their Diploma in Management, with that Diploma I can go to study their Degree in Psychology.
It's not easy for me. Business never ever come across my mind, especially I person like me who hate figures. It was never easy. But I'm glad I have very good and close classmates who helped me throughout the 2 years of diploma course, even I missed my lessons because I went overseas for pageant. They take their time to tutor me, go through with me and make sure I understand.
In between the lesson, I was doing modeling and working part-time in private nursing.


So I survived through my Diploma In Management, but unfortunately SIM decided to removed Degree in Psychology. Why I'm so bad luck?? -.-
Ok never mind, I changed to James Cook University and manage to study my Psychology, but only for 2yr plus, because I got pregnant and couldn't focus well. I request for a break but end up didn't go back at all.
Although my study progress wasn't fantastic, it's a long process, but at least I'm holding a good and decent full-time job and a distributor company of my own. I wouldn't say I'm successful, but at least I try. Imagine if I did not take out the yellow pages to call each hospital one by one to ask for job vacancy, I may not be in this position now.
I still can remember I went for an interview in a clinic near my place, the doctor ask me why I want to be a clinic assistant, I told him because I want to be a nurse. He said I'm crazy.
Everybody words can be a knife piercing it right through into your heart and demoralized you but for some it can be a form of energy boosting bar, makes you strong and healthy. It depends on which side you want to take and how determine you are to reach your goal.
ITE is never a The End in your life. Every stage of your life is always a beginning, it will be The End if you want it to be.
If you want to be an Educator, remember you are being look up to, you are supposed to be a positive icon not negative.
If you are a parent, remember each child is a gift. Each and every gift is different, don't expect your child to progress the same as others. Be encourage, stay by them, guide them in whatever decision they make.
Lastly to you, as a student, your life is in your own hand. Your teachers are not going to guide you in every stage of your life, life is not a textbook. Your parents are not going to accompany you throughout your life, they are not going to be a shelter for you always. Be realistic and work hard. There is not short cut in every success. So long you have hands and legs, you definitely can work things out.
Remember whether is it The End or The Beginning is decided by YOU.
*All this is not possible for my positive friends who I have known along the way, my hubby and my family.*