Ever since my kids reached toddler age, I have always been trying to look out for fun and free activities for them to get outdoors and go wild! I always find that weekend activities are much more easier to find compared to weekdays unless it's the school holidays. And with my kids getting more active, those simplistic indoor and outdoor playground can't satisfy them as much.
This is my 1st time experiencing the March School holidays, and her school holidays starts 3 days earlier due to the upper Primary school camp (wish me luck). I cannot possibly bring her to work every single day from morning till night, so I know I have to plan some activities for the girls to enjoy. Xin He will still be going child care while I settle my work in the morning but I will probably place her in childcare for half a day instead and let her enjoy the bonding with us!
Here is the list of 15 FREE places to go during this March 2018 school holiday!
1. Singapore Maritime Gallery 
I got to know this place through Xin He CC excursion last year. It is quite an interesting place for kids to explore Singapore history through games and activities. If you have more than 20pax, you can arrange for a free guided tour.
Explore Singapore's maritime beginnings and discover how she transformed from a small trading post into a premier Global Hub Port and world's leading International Maritime Centre! Take on the role of a Junior Maritime Explorer and discover fun at our Explorers' Corner.
Opening Hours: Tuesday – Sunday, 9am to 6pm
Venue: Marina South Pier, Level 2, 31 Marina Coastal Drive, Singapore 018988
Website: https://www.maritimegallery.sg/web/portal/home
Special note: Do bring a jacket for the kids, the airconditioning can be quite cold. There is a viewing gallery and also a small playground at level 3. You can bring snacks along and enjoy the scenery.

---

2. Learning Forest Tour
This Learning Learning Forest Tour by National Parks is an ongoing activity on every 2nd & 4th Saturday of the month. This coming up tour is on the 10th, visitors can learn about freshwater forest wetland ecosystems at the Keppel Discovery Wetlands and walk amongst a collection of some of the tallest tree species in Southeast Asia at the SPH Walk of Giants.
Date & Time: 10 March, Saturday, 9am to 10pm
Venue: Singapore Botanical Garden, Visitor Services at Tyersall Gate
Website: https://www.nparks.gov.sg/activities/events-and-workshops/2018/3/learning-forest-tour-10-mar
Registration is needed.
Please note that registration will be done at the Learning Forest. The nearest parking is at Botany Centre (10min walk) or Tyersall Gate (2min walk limited parking)
Special note: No pets are allowed on the tour. Kids should wear comfortable shoes and attire. Remember to bring enough water! The event may be cancelled due to weather.

---

3. Family Activities at Gardeners' Day Out
This is a recycling workshop, let's turn our unwanted stuff into art! In this workshop, let National Park volunteers show you how to create colourful paper flowers out of egg cartons.
All materials will be provided.
Date & Time: 17 March, Saturday, 9am to 1130am
Venue: HortPark, Exhibition Gallery
Website: https://www.nparks.gov.sg/activities/events-and-workshops/2018/3/gdo-family-activities-mar-2018
---

4. National Orchid Garden School Holiday Promotions
During this school holiday, all Students, Singaporeans, Permanent Residents and Work Permit Holders can visit National Orchid Garden for free!
Besides educating your kids on flowers, you can bring along some activities to keep your kids occupied. 🙂
1. Doing arts with dried flowers and leaves, read more.
2. Orchid coloring paper, download here.
3. Flower/Plants learning resource. This resource is from the US, but I find that some of the learning activities are very good for our kids too!
You can go through the list here and download the necessary activities according to your child's age.
Date & Time: 3 March to 18 March, 830am to 7pm
Venue: Singapore Botanic Gardens, Ticketing Counter at National Orchid Garden
Website: https://www.nparks.gov.sg/activities/events-and-workshops/2018/3/national-orchid-garden-school-holidays-promotion
---

5. Camping Activities
I love camping!! Listening to the sea waves, enjoying the cooling weather while kids running around playing sand and their toys. It was also the 1st experience for my hubby when I brought him to our camping trip last year. He wasn't really used to it. Haha… Although Yi He did complain a bit but overall it is still a good experience for her. I don't remember you need to pay any camping fees, but you need to apply for a camping permit.
Camping venue: East Coast Park, Pasir Ris Park, and West Coast Park
Camping permit: https://e-station.axs.com.sg/NParks_Camping/Internet/
Special note: Do bring the following items for you to survive your 1st camping!
1. A big water dispenser for washing etc
2. Lights. Depending on where you set your camp area, you may not have enough lights to help you around, So having a good strong light helps, so you wouldn't eat bugs by mistake. 
3. Mosquito repellent. Not only the spraying kind, but those tradition burning types. Place outside your sleeping area. 
---

6. The Tale of our Forests – 11/03 BES Drongos Petai Trail Walk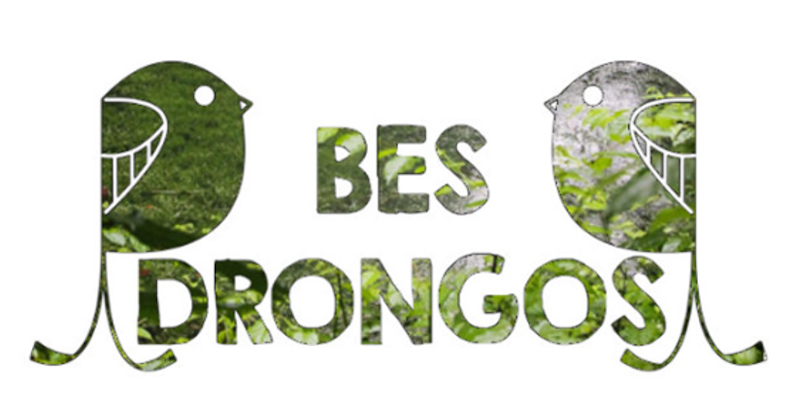 About BES Drongos
The BES Drongos are a group of nature lovers from the Bachelor of Environmental Studies (BES) programme at the National University of Singapore (NUS) who have come together to manage guided walks open to everyone and anyone.
The coming Tale of our Forests, BES Drongos will take you on a free guided walk into our biggest nature reserve, as they share with you about the history and relevance of Macritchie, a story our forests would tell if they could speak. The trail consists of a gravel path and a boardwalk, which is relatively level and can be walked by people of all ages.
Date & Time: 11 March, Sunday, 845am to 12pm
Meeting Place: Mushroom Cafe
Website: https://www.eventbrite.sg/e/the-tale-of-our-forests-1103-bes-drongos-petai-trail-walk-tickets-41597663732?aff=es2
Event is free, but registration is required. Please click the link above to register.
Special note: Please wear long pants and covered walking shoes. Bring your own water bottle, umbrella/poncho, insect repellent and cap/hat. The event may postpone due to weather. 
---

7. Nature Art SG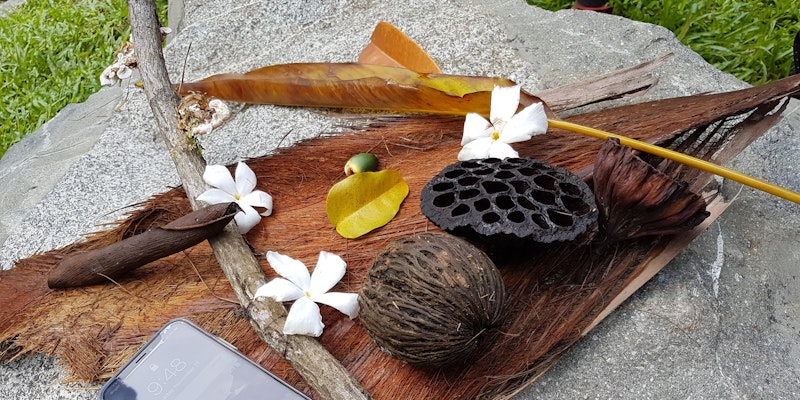 In this event, they teach you how to make art in nature, using interesting materials that nature provides, and have fun! Take photos of your creations, give them creative names and share your nature creations online! We will also have a mini 'nature gallery walk' to admire the nature art creations.
Registration will be closed on 17 March and on a first-come-first-serve basis.
Date & Time: 18 March, Sunday, 430pm – 630pm
Venue: East Coast Park
Website: https://www.eventbrite.sg/e/nature-art-sg-registration-43777215831?aff=es2
---

8. 《大树脚》Under the BIG Tree 2018
My niece is having her dancing lessons in SHHK, so we always get information on their events and activities. This year they will be presenting a Children dance drama "Adventure of the Monkey". A story emphasizing the values of kinship, friendship, courage and environmental protection, be sure to bring your family and friends to join the little monkey on his adventure! Be captivated by the graceful Chinese dance performance while you enjoy local delights in a unique outdoor setting and beautiful weather.
There will be shuttle bus services from Bedok MRT Station. The event is free, but pre-registration is required.
Date & Time: 17 March, Saturday, 630pm to 930pm
Venue: Singapore Hokkien Huay Kuan Cultural Academy, 5 Sennett Road, Singapore 466781
Register: https://utbt2018.peatix.com/
Special note: You can pack some snacks and remember to bring mosquito repellent.

---

9. Sentosa Mega Fun!
This school holidays, all locals and local residents get to enjoy complimentary island admission via the Sentosa Express or drive-in via Car from 10 – 18 March 2018. Sentosa has organized quite a number of activities during this school holidays. I have selected some of the FREE events that you can bring your kids.
Website: https://www.sentosa.com.sg/megafun
> FunFest with We Bare Bears
FunFest is back with larger-than-life inflatable and Instagram-worthy We Bare Bears installations.
Check out new inflatables such as the 50 metres long Aquaplane and slide through multiple soaking sprinklers. Or challenge yourself to find the most creative position to be stuck in at Sticky Wall – a "real life" action photo booth for great photo opportunities. You are bound to have endless fun and excitement at this expansive giant inflatable playground.
Also check out Cartoon Network's three bear brothers – Grizz, Panda and Ice Bear around FunFest! Be awed by over 300 We Bare Bears inflatables and take picture with every bear you can find, especially the mega three layer bearstack, measuring 50 feet tall!
Date & Time: 10-18 March, 10am to 6pm
Venue: Palawan Beach
> Movies By The Beach, Sentosa
Sentosa have free movies screening every Tuesday, Friday, Saturday and Sunday. But this school holiday they are going to screen daily from 10-18 March!
Catch your favorite blockbusters at Palawan Green, chill and relax with a movie by the beach when night falls.
Time: 745pm
Venue: Palawan Green
Special note: In the event of bad weather, the event will be cancelled
> Palawan Pirate Ship
Have a splashing good time around at the iconic Palawan Pirate Ship which has bubbling fountains and slides, perfect for kids aged 3 – 10 years of age. On a hot day, cool down under the 'pirate-head' area which sends buckets of water gushing your way at regular intervals.
In celebration of the International Year of the Reefs, there will be a "The Fun Odyssea" programme happening on 17 & 18 March. Check out more details of the programme here!
Date & Time: Daily, 10am to 6pm
Venue: Palawan Beach
Special note: Venue may be closed in the event of bad weather.
> Animal & Bird Encounters
Enjoy a daily show of delightful tricks and antics by our exotic parrots, mischievous macaques and majestic birds-of-prey at Palawan Amphitheatre, Palawan Beach.
Date & Time: Daily, 2pm to 530pm
Venue: Palawan Beach
Showtime: https://www.sentosa.com.sg/explore/attractions/animal-bird-encounters
---

10. Project Eat Better – The Fresh Food Truck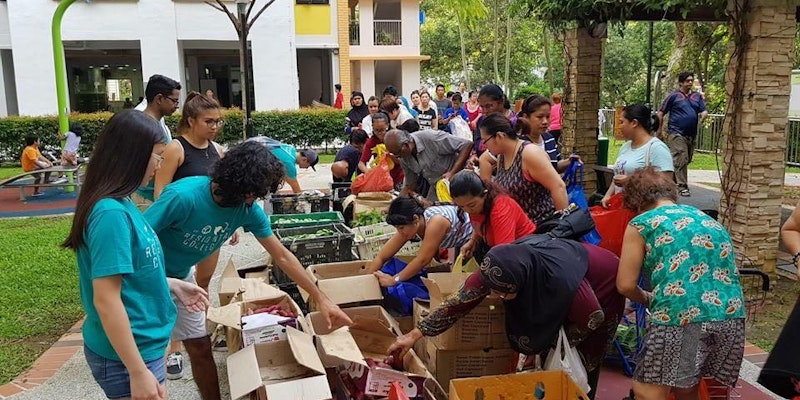 Let's do some volunteer work during school holiday to make your kids holiday more worth and eventful! This project involves volunteers heading down to Pasir Panjang Wholesale Centre to collect "ugly" and rejected fruits and vegetables that are still good for consumption from the stall owners. The Food Bank Team will be distributing to some of our beneficiaries located in rental flats.
Date & Time: 16 March, Friday, 2pm to 530pm
Reporting Address: Blk 1 Pasir Panjang Wholesale Centre, 1 Wholesale Centre, Singapore 110001
Distribution Location: Block 633 Senja Road, Multi Purpose Hall, Singapore 670633
Website: https://www.eventbrite.sg/e/project-eat-better-the-fresh-food-truck-tickets-43545270075
Special note: Please PSVP for this volunteer work. 1 RSVP per family. 
---

11. SCDF Emergency Preparedness Centre
The 280m2 EPC is the first of its kind purpose-built centre in Singapore which utilizes highly visual and interactive exhibits to impart emergency preparedness knowledge and skills to its visitors of all ages. Some of these exhibits include the fire extinguisher simulator which discharges water onto a video wall depicting a few incipient fire scenarios as well as interactive mannequins for visitors to try out the Heimlich manoeuvre and CPR procedure. Its signature exhibit is the Icube which uses the latest state-of-the-art virtual reality 3-D immersive technology to give the visitors a near realistic experience in natural disasters such as typhoon and tsunami.
Opening Hours: Tuesday to Sunday, 10am to 5pm
Venue: Located on the second floor of the Civil Defence Heritage Gallery at 62 Hill Street, Singapore 179367
Website: https://www.scdf.gov.sg/community-volunteers/visit-scdf-establishments/emergency-preparedness-centre
Prior booking is required for visits to the EPC.
Special note: Visits to the EPC are only recommended for persons aged 10 and above.  Each child below 10 years old should be accompanied by an adult.

---

12. Police Heritage Centre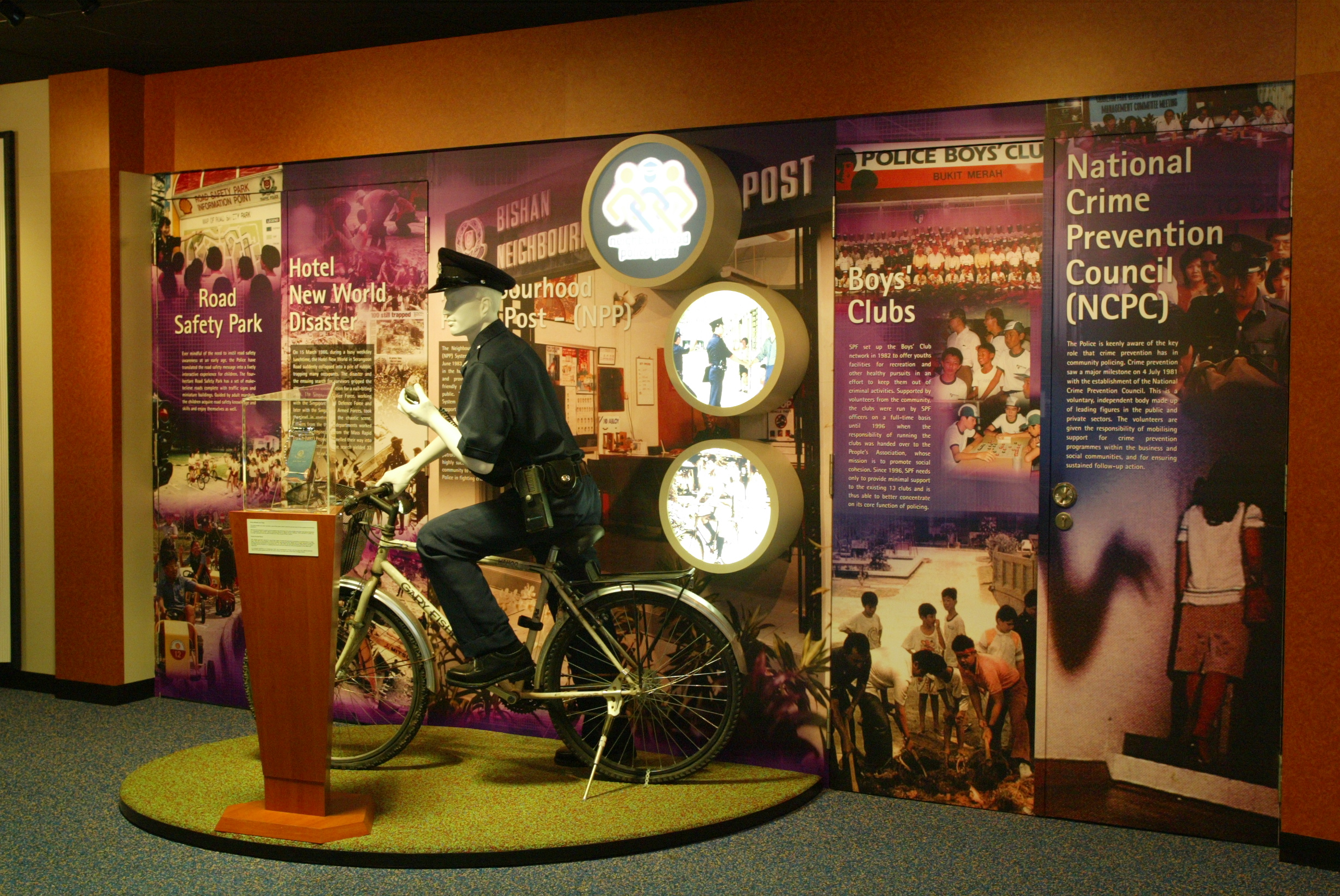 The Police Heritage Centre (PHC) is a multifarious showcase of exhibits that recreate the genesis and development of the Singapore Police Force (SPF) since the 1800s. It seeks to provide visitors with a better perspective of the rule of law, the interplay of justice and corrupt-free governance, as well as the importance of trust and rapport between the people and the Police.
Opening hours: Tuesday to Friday, 10am to 5pm. Saturday, 10am to 1pm
Venue: Police Headquarters, New Phoenix Park, 28 Irrawaddy Road, Singapore 329560
Website: https://www.police.gov.sg/about-us/our-heritage/police-heritage-centre
Booking form:  https://www.police.gov.sg/~/media/spf/files/phc_appointment_form.pdf?la=en
Special Note: Free admission but you have to make an appointment at least 5 working days in advance.

---

13. Air Force Museum
I have been there once when Yi He was a toddler. I would say this museum is more suitable for her now instead.
The Air Force Museum is a physical embodiment of the history, heritage, and values of the Republic of Singapore Air Force (RSAF). Since its inception at Changi Air Base on 1 September 1988, the museum has come a long way. Today, it stands in a new compound next to Paya Lebar Air Base and creatively combines original artefacts with interactive media. The museum provides an engaging hands-on experience that breathes new life into the RSAF story for all ages.
Opening Hours: Tuesday to Sunday, 830am to 5pm
Venue: RSAF Museum, 400 Airport Road, Singapore 534234
Website: https://www.mindef.gov.sg/oms/imindef/mindef_websites/atozlistings/air_force/about/museum.html
---

14. Singapore Festival of Fun – Street Feast

3 in one mega festival for all ages under one roof comprising Magners International Comedy Festival, Nickelodeon Fiesta & Clarke Quay StreetFest over 10 days.
Clarke Quay Fountain Square comes alive with street performers from Covent Garden. Watch thrilling acts, death-defying stunts never seen before in Singapore. Fun for the whole family!
Date & Time: 13-18 March, 6pm to 1030pm
Venue: Clarke Quay
Performance Schedule: http://festivaloffun.sg/street-fest/map/
Website: http://festivaloffun.sg/street-fest/
---

15. Haw Par Villa
Not sure if anyone still remembers this place! My parents used to bring us there when we were young and you needed to pay admission fees. But now it is free admission! I brought Yi He once around 3yrs old I think? I think it is a good time to bring her again, especially when she is having her Buddhist lessons now.
Haw Par Villa – formerly known as the Tiger Balm Garden – is an 8.5-hectare Asian cultural park, the last of its kind in the world. Look out for Chinese classics such Journey to the West and the Eight Immortals. Tigers, leopards and dragons lurk in corners. Rolling hills and caves evoke contemplation and reflection. Elsewhere in the park, animals of all shapes and sizes beckon: goats, pandas, rabbits, gorillas, giant lobsters, even a crab-lady, the list goes on.
Opening Hours: Open daily, 9am to 7pm
Venue: 262 Pasir Panjang Road, Singapore 118628
Website: http://www.hawparvilla.sg/
Special note: Do wear comfortable shoes, as there is a high slope leading up to the entrance. bring along some bento snack, have a good rest and enjoy your snacks in their sheltered pavilions.

Hope you guys enjoy the school holiday programmes! And hopefully I can cope with my girl this 10 days.. *wish me luck* >.<
*Image regarding the events are taken from their website.