Went down Club Momo yesterday to watch the 2nd preview of Mr Singapore World, but this time round, not only to watch but also judge! Haha.. its very excited for me, coz imgine sitting down judging.. haha.. one word "shiok" 😀 At first i was thinking of maybe i should give a stern look to scare them but i end up smiling all the way.. haha.. coz i know the stress of being up there walking in swim wear and etc.. but i end up stress also kaoz.. maybe because first time… ;p

Ok look at the pics first!

Before the event start, went there early to meet up friends to have dinner. But they almost vomit out, coz i keep on taking photos ~ zilian.. haha.. no la joking.. food haven't come yet when i'm taking photos.. 😛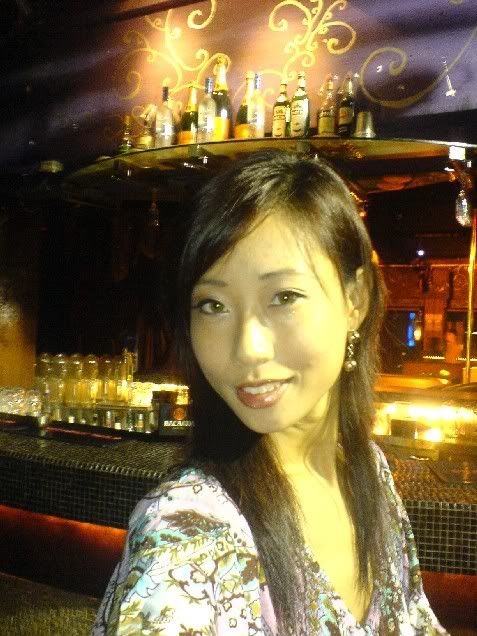 The backstage ppl, host and the 2 ladies judge.. 🙂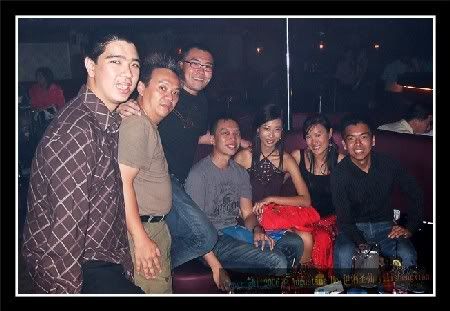 The 2 ladies!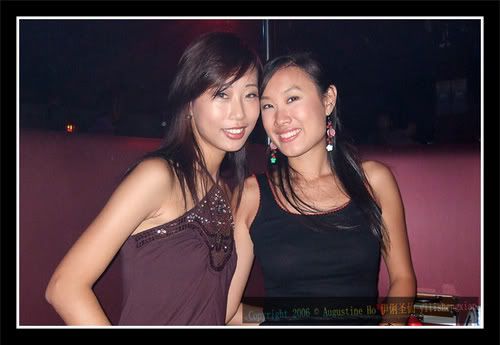 Me and the 2 photographers (we know each other since Miss World).. 🙂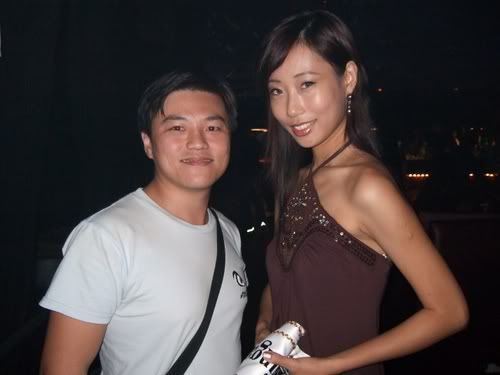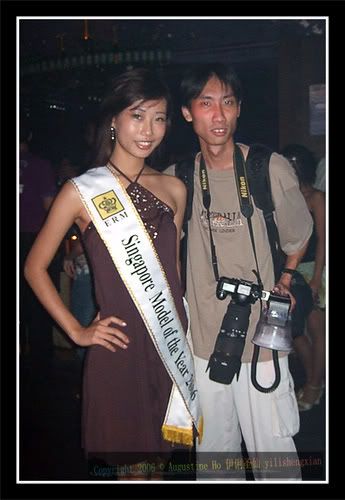 The hunks! One of them going to be the most desirable guy in SINGAPORE!!!!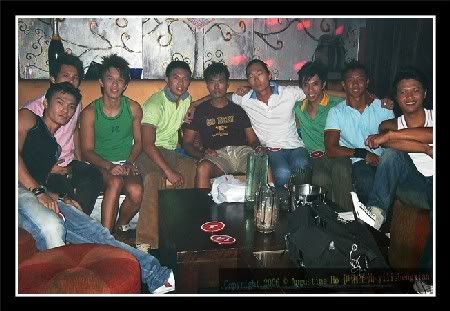 The 2 ladies and 1 guy… The guy is from AIM Lifestyle Spa.. A unisex spa salon, and i get vouchers!!! Yappie!!! News article: http://newpaper.asia1.com.sg/printfriendly/0,4139,97654,00.html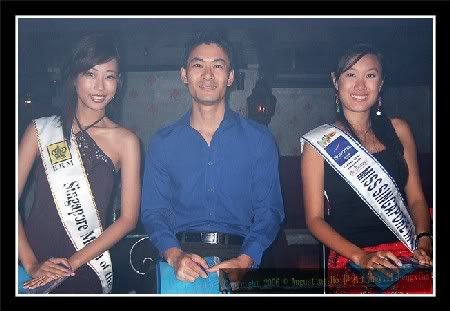 Series of me giving out the prize ~ Mr Photogenic!
In my heart thinking: (Just for fun)
1. Must remember to smile
2. Hmm… smile too long tired
3. Finally giving out..
4. The Winner!!! U better smile nicely, mr photogenic.. Whahaha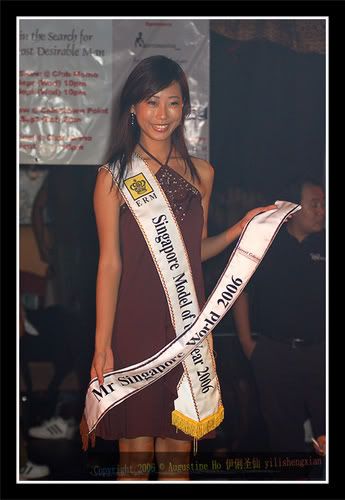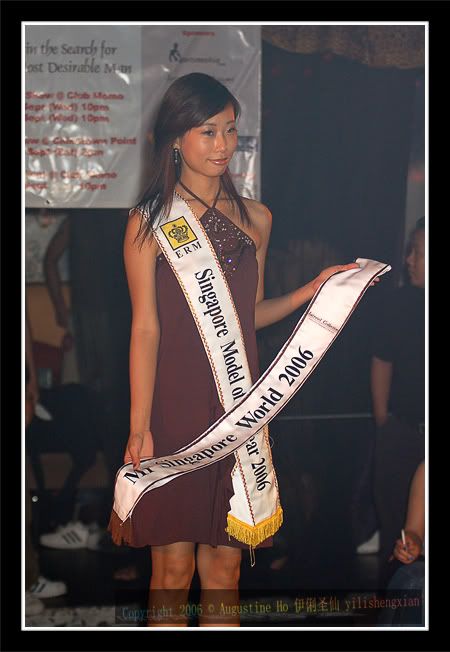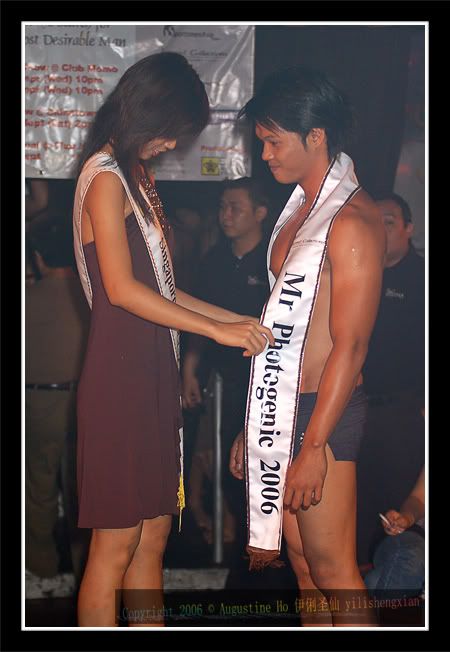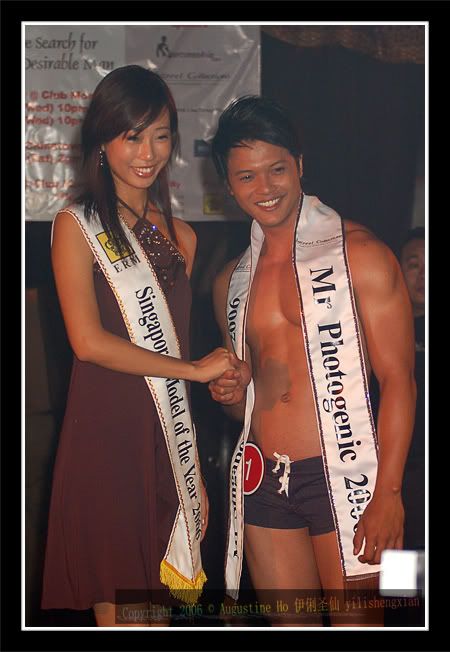 PS: I was too nervous and excited, i place the sash the other way round.. than brian and robert shouted from behind and said is the other way round.. -_-" can u feel my ears turning red.. quite paisei 😛


The winner for Mr Lifestyle! No. 14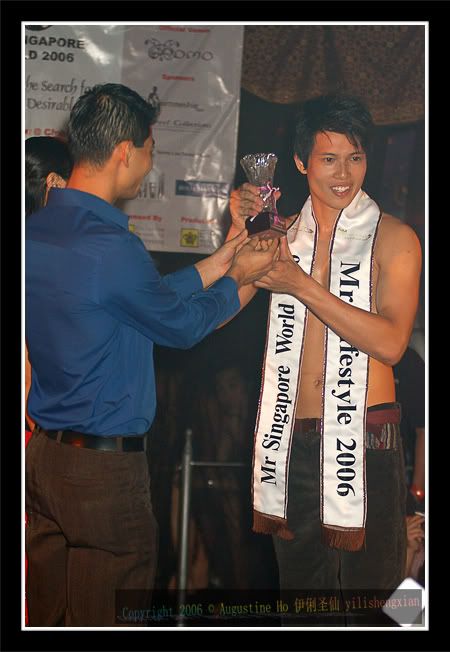 After the event with brian and robert.. than head home 🙂
Gary stand behind trying to catch attention!!! 0_0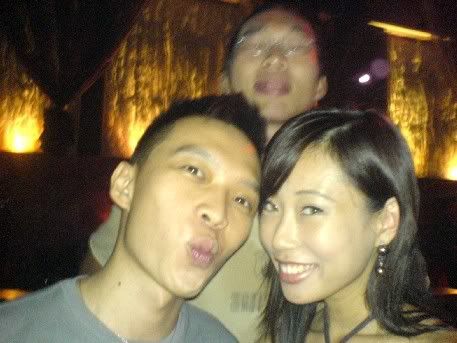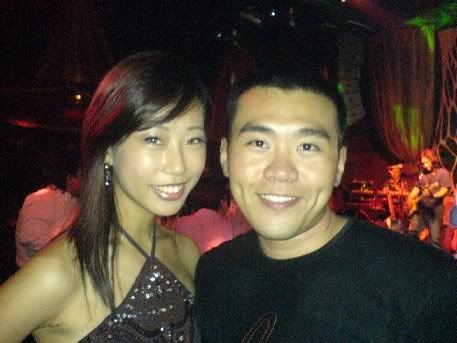 Next week will be the finals!!! And yap I will be there to be the receptionist and urshering(think should be that).. so see you there.. a.. but i think is by invitation… confirm again.. anyone want to go? 🙂

***********

Ok as for today i went for fitting for my Soo Kee Show on sat and sun at plaza singapura. Nothing much just that feel abit upset, coz the 2nd bridal shop i have tried on about 4 or maybe more of the bridal gown, coz my chest is small only 31.5 to 32 inch.. So i have a hard time, coz most of the gown are quite lose.. As for the 1st bridal shop is ok only need to alter 1 gown. When the guy told the middle age lady that needs to be alter etc. She said, her gown is normal size, is just because i'm too skinny… :'( Kaoz… If i have a choice i also don't want what! But don't know why when comes to wedding gown i always have problems, fashion wear, evening gown is ok just wedding gown! Already feel abit upset, thinking whether should i really drink milk everyday (coz i hate to drink milk since young after i stop taking breast milk), saw the newspaper article "BAN SKINNY MODEL"!!! Kaoz… i think by now u guys should know why they ban skinny models if u know about the news… -__-" even more upset!

Just nice KK (angel) called up asking me to accompany her for fitting ~ evening gown for her Miss Earth finals. Than told her what happen, feel abit better, but still upset coz had a small fight with benny on the phone.. U know what I like guys going NS but not when they start goin "emtional disorder." Anyway after her fitting, we went for dinner and than shop around at Raffles Link and Marina Square before going home. 🙂

And the finals are getting round the corner…. 😛
Pls vote for her!!!! JUst go to this website: http://www.missearthsingapore.com/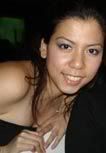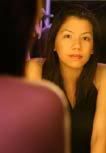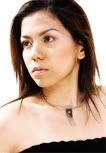 Ok thats all for today!!! 🙂
Updates on Fashion-Palace aka Shopping Queen!!! Clik on add, find out the great deals online and get special discount just for fashion-palace aka shopping queen readers!!!