Today had our last preview of Miss Singapore World 2006 at East Point Mall. Finally is over!!! But also feel abit upset coz is so fun! Talking to the gals, rush and help each other while changing etc.. Its really a nice experience!

And what makes me even more happy is I finally won 1 suntitles haha..

"Most Beautiful Leg"!!! My first crown!! And on top of that i have $100 vouchers from tinkerbell!! So nice of them!!! So gals head down to tinkerbell shoes store now ok!! Beside East point, they also have an outlet at Marina Square. Their shoes is quite affortable range from $26.90 to $36.90 if i remember correctly. And now they are having sales, 10% off storewide!! Haha.. promoting for them! Actually wining this prize is really a bless to me, coz for those who knows me I love to buy shoes, I will buy about 2-3 pairs every month! Haha.. So is really good for me to have the vouchers!

So besides visiting NOVO every month, my next stop will be Tinkerbell!!! Haha..
Ok pics time!!! your comp may load for awhile coz lots of pics!!! More coming up, maybe tmr ;p Enjoy….

My 3 new pairs of shoes from Mando and tinkerbell.. Can't wait to buy shoes and bag once i got my pay!! So sinful ;p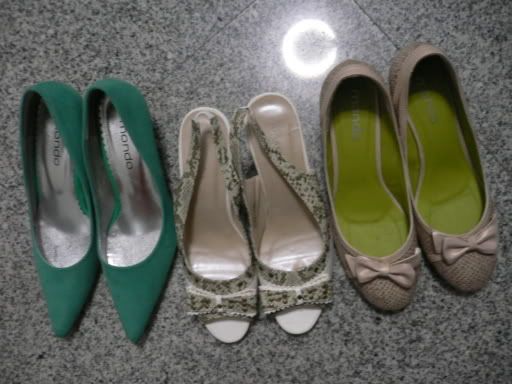 Bought this lion!!! Not because i'm a football fan but because i'm a LEO!!! Haha..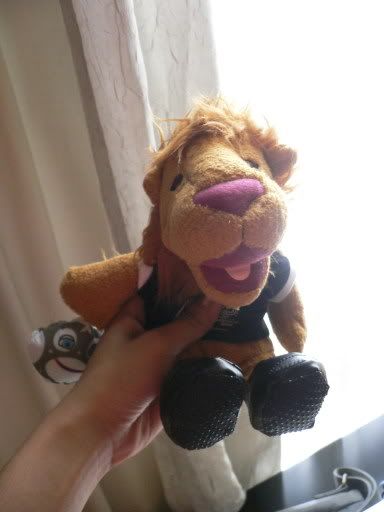 Gary (1.90m tall!!!) and Kk aka Angel came and support me!!!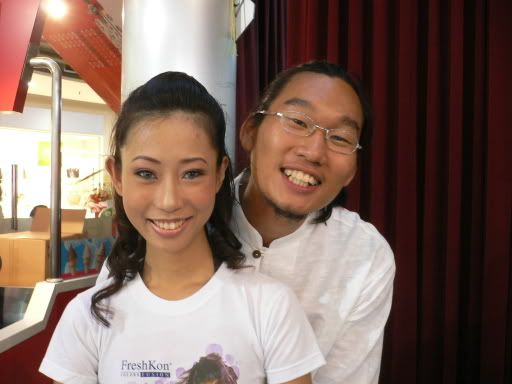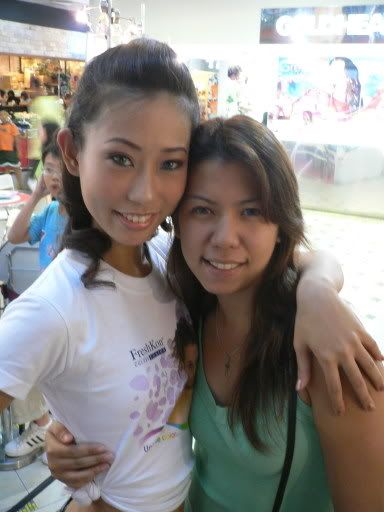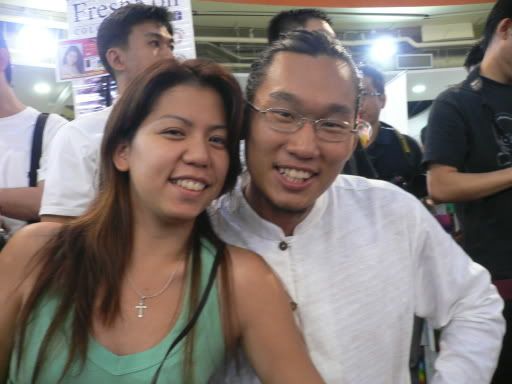 Me giving my precious speech.. short and sweet.. haha..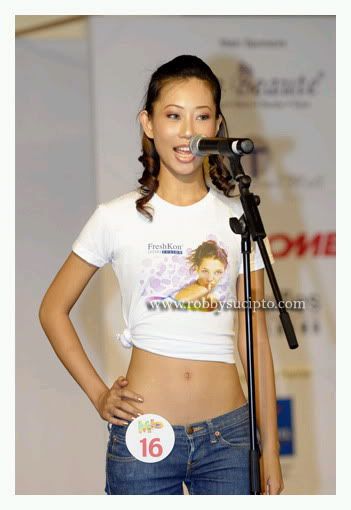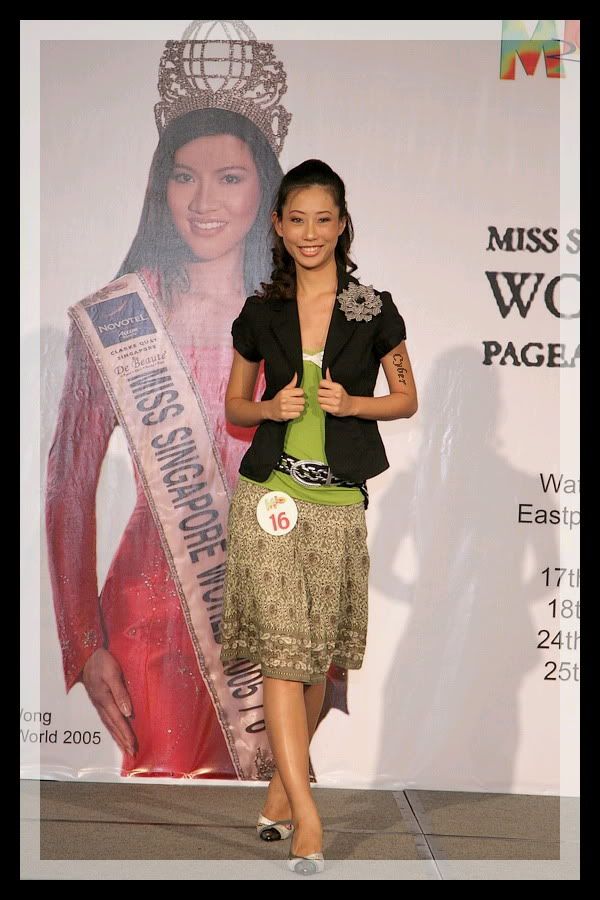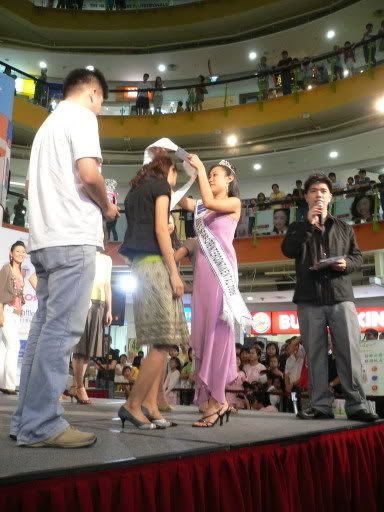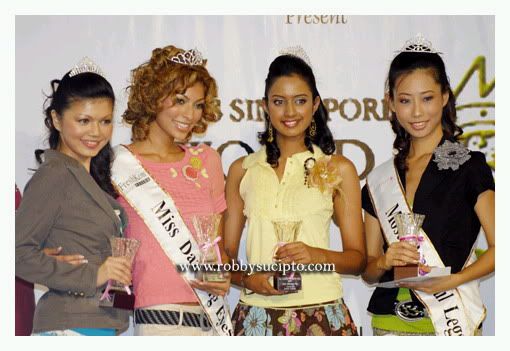 At the backstage…

Melissa, Colleen and me the 3 BEST MODEL gal in MS WORLD!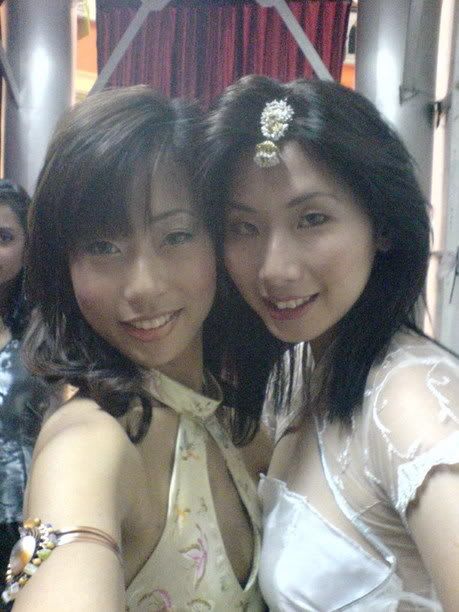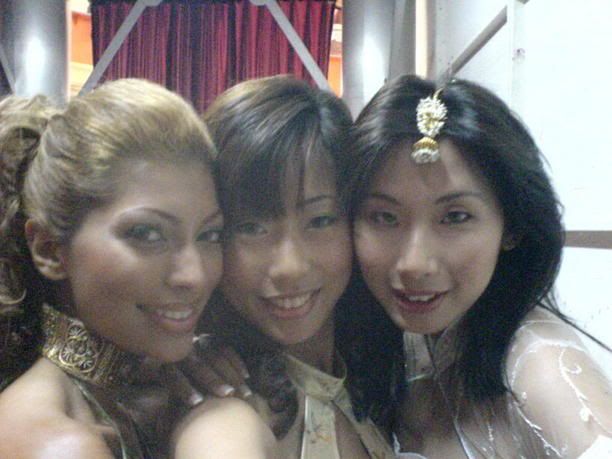 Our Daddysan… (Nanny.. hehe) Brian And Robert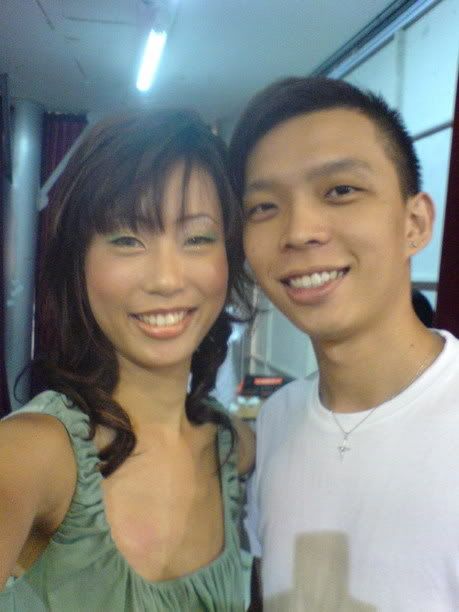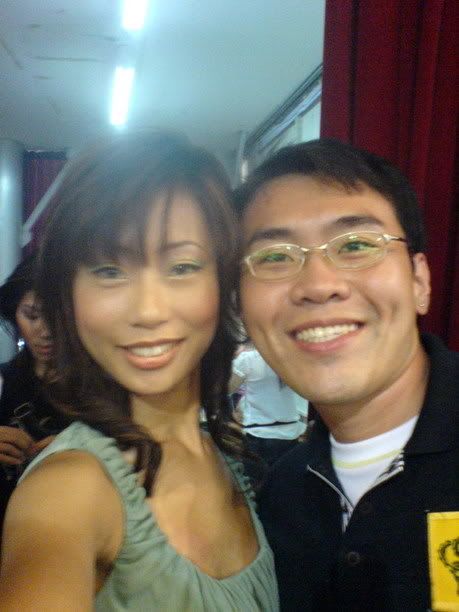 Dear came down to support me..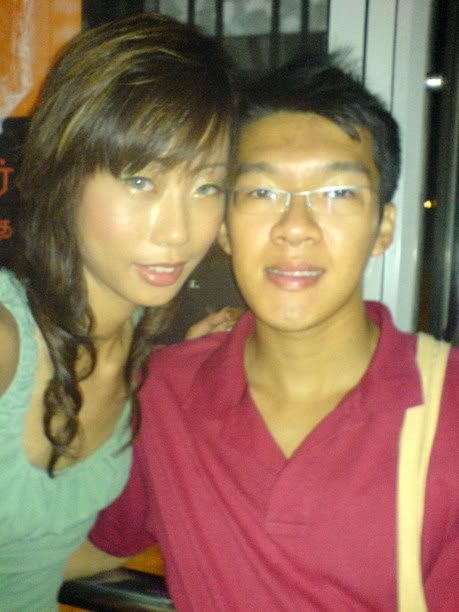 ~~~~~~~~~~~~~~~~~~~~~~~~~~~~~~~~~~~~~~~~~~~~~~~~~~~~~~~~
The Summary of the Subtitles winners..

Preview 1, 17/06/06
Miss Personality 06: Romona
1st Runner-up: Colleen
2nd Runner-up: Kristy

Preview 2, 18/06/06
Miss Crowning Glory 06: Melissa
1st Runner-up: Adeline
2nd Runner up: Sherly

Preview 3, 24/06/06
Most Beautiful Leg: Xiaoqi
Miss Freshkon: Colleen
1st Runner-up: Sherly
2nd Runner-up: Sujeeta

Preview 4, 25/06/06
Miss Stylish: Melissa
Miss Popularity: Adeline


Finals on the 1st july here i come!!!!

Oh ya before i forgot…

Please vote for me to become the top 3 highest voters to be the top 12 in the finals on the 1st July! Eash sms is 60cents.. one vote from each of you guys is enough le.. hehe..
What u need to do is sms:

WORLD 16 to 73300

16 is my contestant no!! Thanks alot!!