Hey back from gathering and chalet for the past 2 days! I'm really enjoying my weekends! How about you guys? Will be lots of photos coming below, be prepared!! 😛 (sorry if i hang your computer… hehe.. )

Anyway on friday I had afternoon class, so went to Orchard, Grand Hyatt Hotel to meet up the owners of Lavendaz.com's owner ~ Malvis to get my heels, as they are having a small bazzar over there. 🙂 We chat for awhile while I'm trying on the heels after that then I left for school.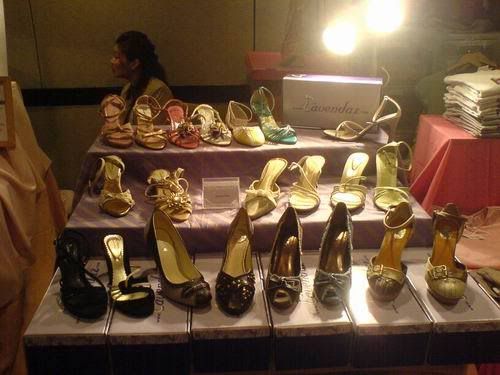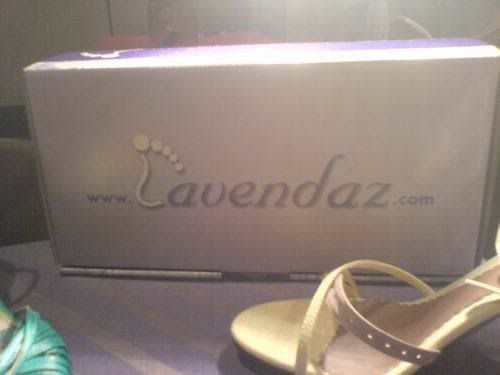 Me wearing the heels once i reach home! 😀 I love to do that once i got a new shoes! These are the 2 lovely pairs of shoes i got from them, thanks alot!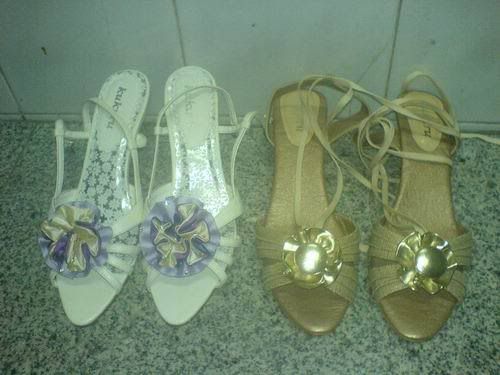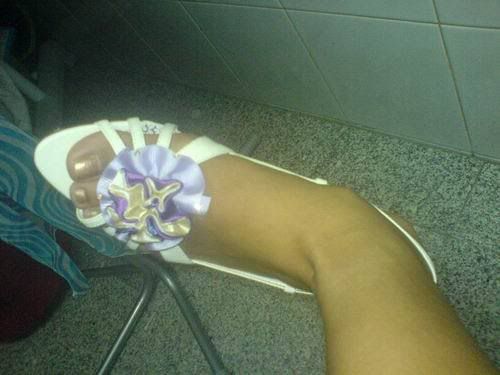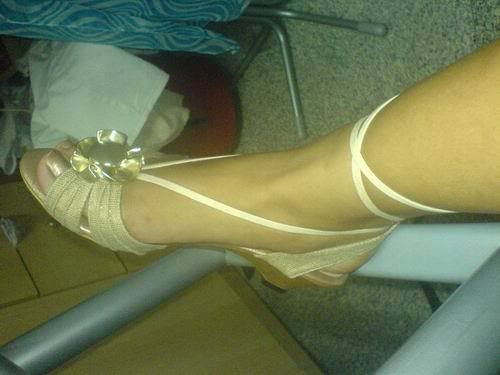 ~~~~~~~~~~~~~~~~~~~~~~~~~~~~~~~~~~~~~~

Ok lets talk about gathering! Had gathering on friday with my ex-nurses-colleague cum best pals at Indonesian Riverside Resturant. Besides the usual monthly gathering we also have a surprise birthday celebration for sumita! Actually I also realised in the later part of the day -_-"
When I saw the gals I'm very happy and excited! Besides my "gf" ~ Yihshan, I hug Lingwoan n Sueching tightly! I miss them alot!! Lingwoan even told me that she dreamt about me, wearing nurse uniform appearing in the ward! In her dream she ask me why I'm back, I said that I'm back to work here for few days!
So touch, feel like crying.. :'(
Than Yanping start to tell me, when she's changing patient's diaper, it will remind her about me.. not because my face look like diaper la.. is because I always like to flip the diapers very hard, she's very scare that the "particals" on the bed will "fly" all over the place! Haha..

Ok, now lets have alook at the pictures!!

Sueching and me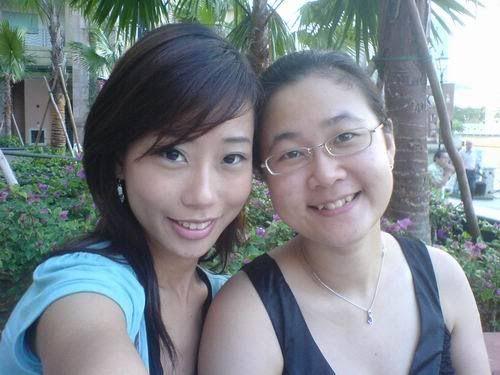 Yihshan and me.. (need to ask, 1 of my blog readers said she know her (secondart school friend), and want to get her msn from me, was wondering whether did i given her the msn?? If not can tag me again.. think i'm getting old.. -__-")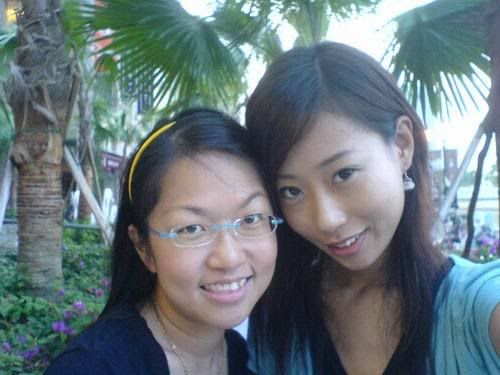 Me eating the "muai chi" Yihshan bought in Japan.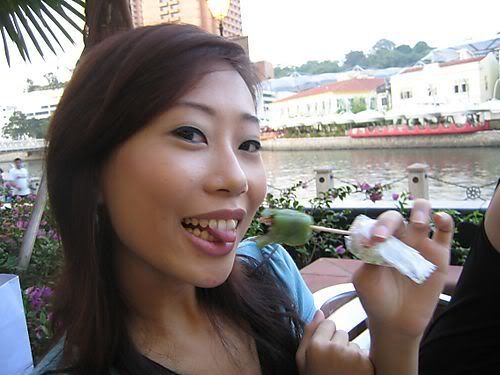 Flower power!! Thanks to them for deorating my plates.. -__-" 😛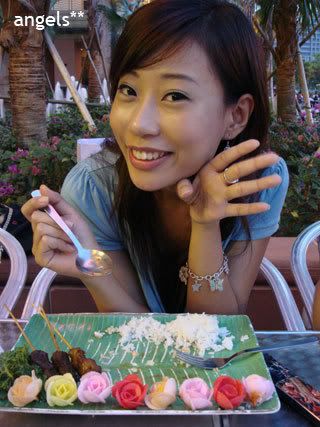 Caught in action ~ eating my favorite ~ fish!! Photo capture by Yihshan.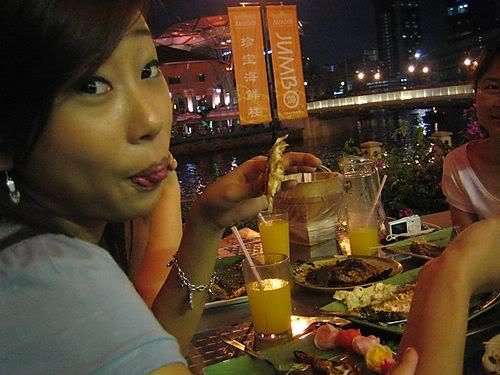 We gals trying to hid the birthday cake, which is behind us,m from sumita, before she come back from toilet. To avoid her suspisous, we pretending to take group photos!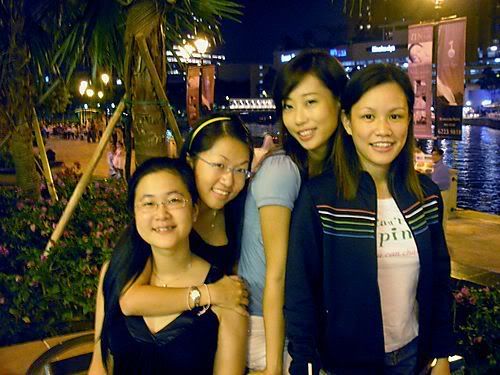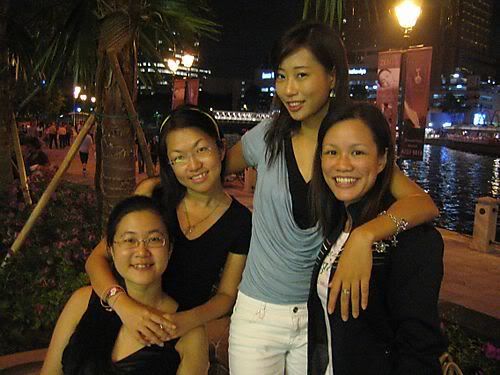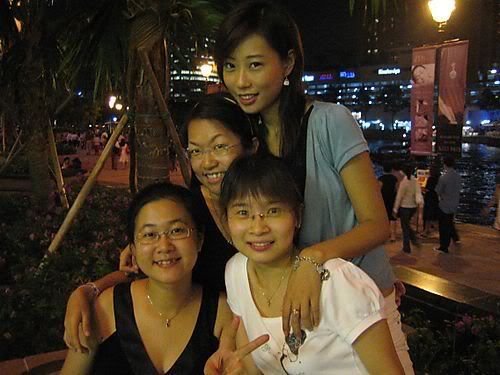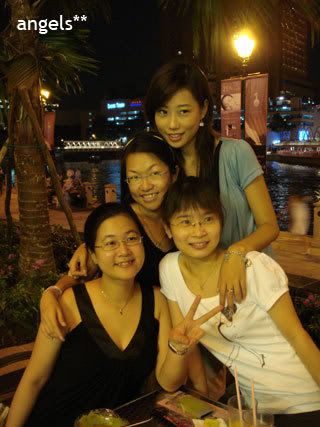 The surprise and the birthday gal!!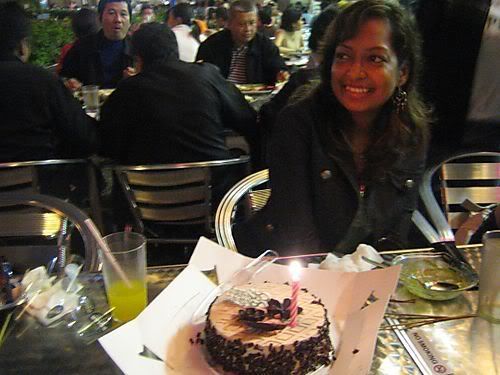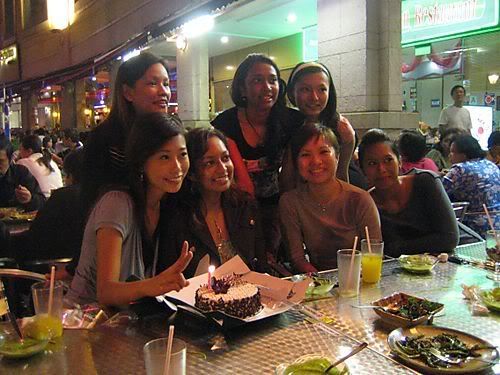 After eating, we plan to have a drink in the pub, but most of them are full house, so we finally landed our "butt" at Coffee Club!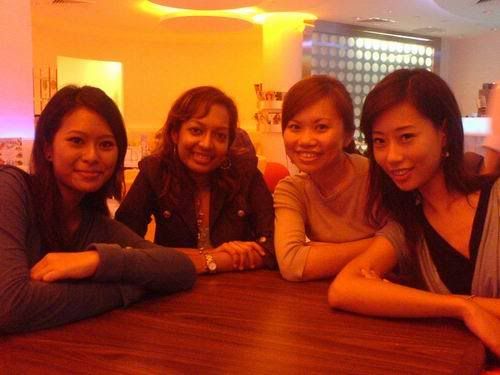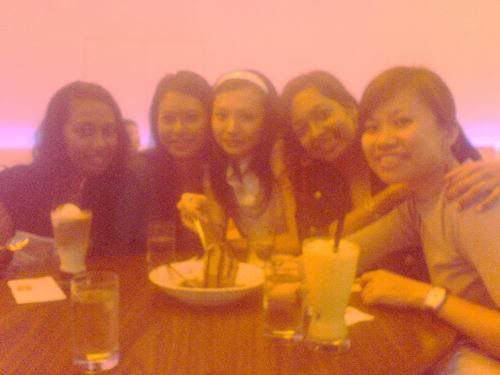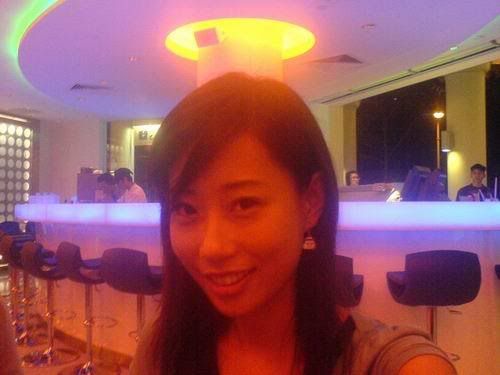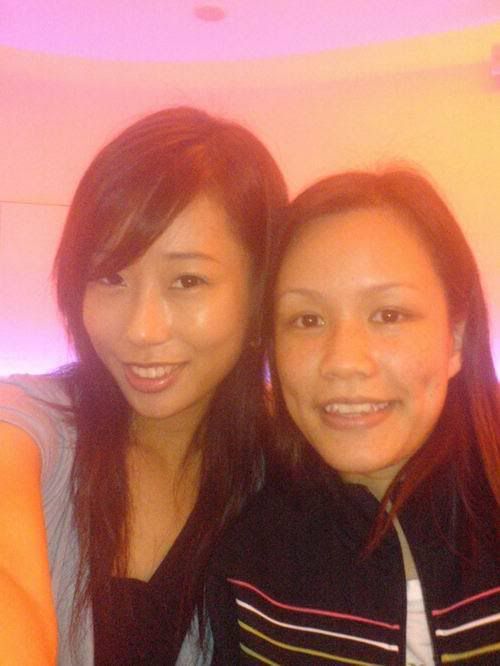 In our own world… thats explain the 2 different poses in the odd way.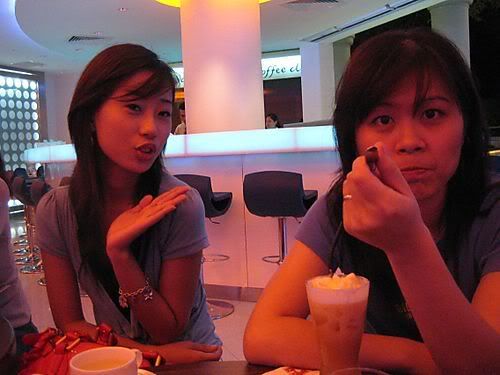 The cutie earrings! :P, The red heels is from Andrea, white earrings from me which i bought in Korea and the cat earrings is from Sharon!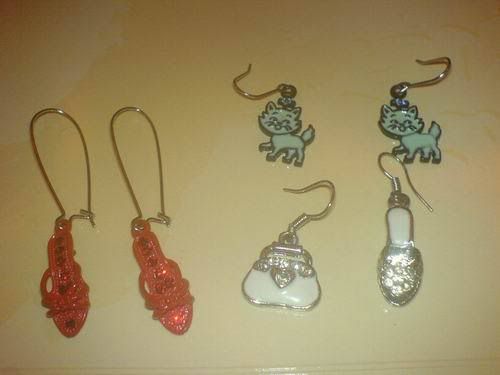 And lastly what I wore yesterday!!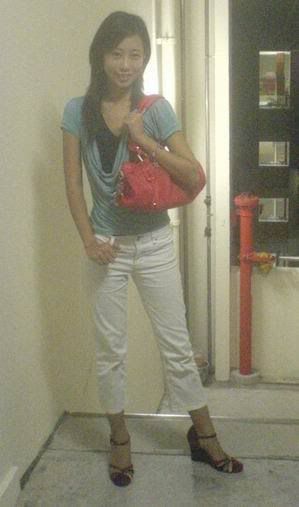 ~~~~~~~~~~~~~~~~~~~~~~~~~~~~~~~
Chalet!!!

Went to meet Benny in Toa Payoh after my morning school. We went to the watson sales, but is quite a disappointment. Nothing much at all. 🙁 After the sale we went to changi ahloha for my family chalet!! But before I can leave Toapayoh, I had a fall at the carpark, which is located behind the HDB Hub. So the guy walking past me, stood down there, wanted to offer his help but I refused to stand up, i sit down there with my head down, coz abit "paisei". But thats not the worse part, my brother called, and my hp ringtone was playing "Don't cha wish your gf was hot like me!!!" 🙁 Think i will bury my face if there's a hole! Anyway Benny was walking infront, coz he was carrying alot of stuff ~ my dad's tiger beer, came to me and help me, so the guy went off. -__-"

A small little wound on my knee, later in the night, my knee is very "colouful", got green, blue, purle and black. -__-"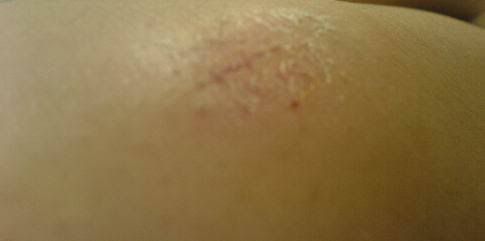 We saw this cat in toapayoh, the way he/she sit is very sute, so i took a pics of it, and he/she never even move and even stare at my camera! 😀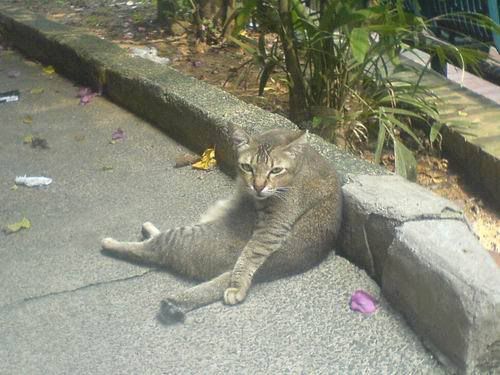 The chalet!!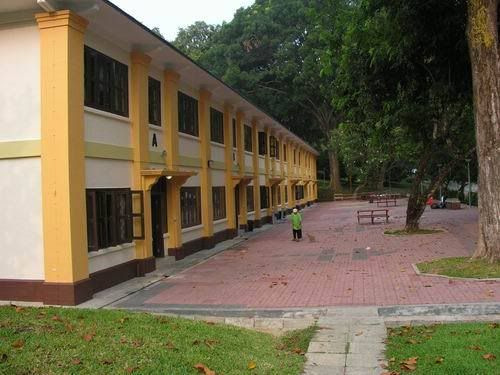 My mommy!!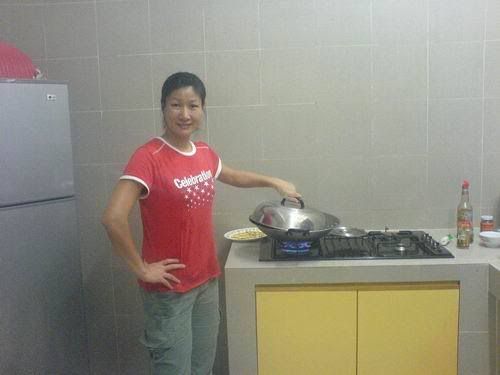 The 3 kids and my mom!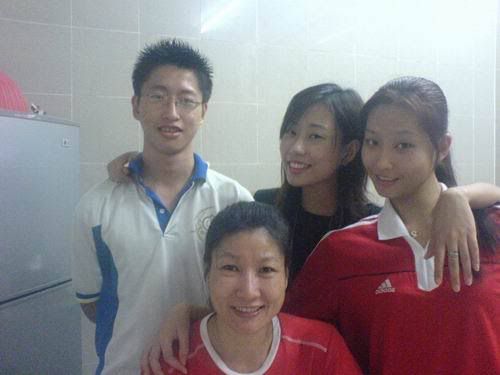 A group of hard working cook 😛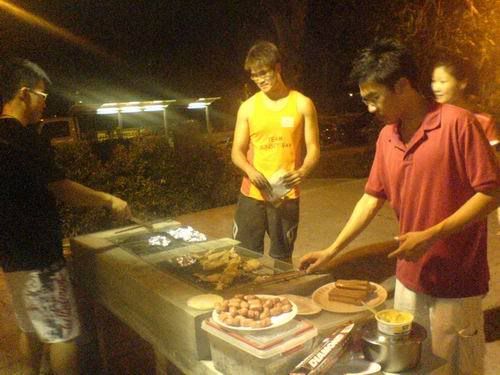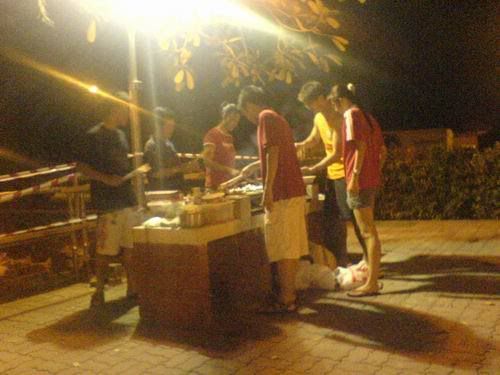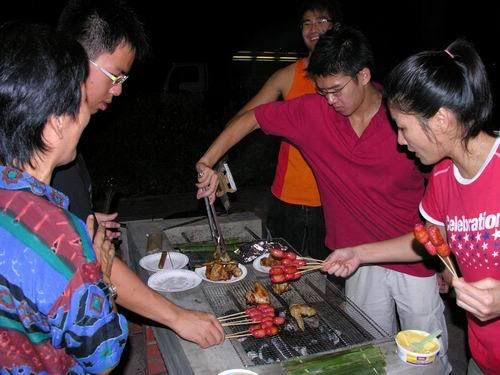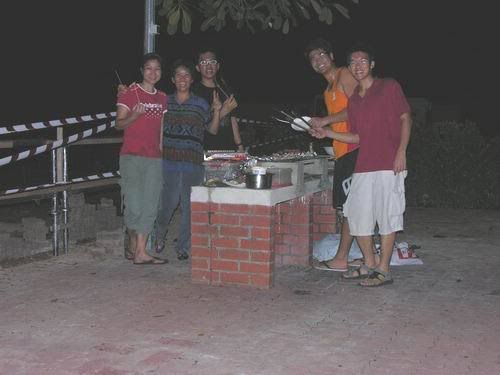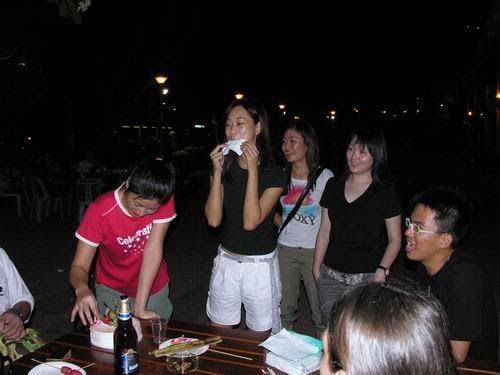 So we end the day with lots of chit chatting.. 😀

~~~~~~~~~~~~~~~~~~~~~~~~~~~~~~~~~
Here's what i wear for today, went for rehearsals and the other one is last week.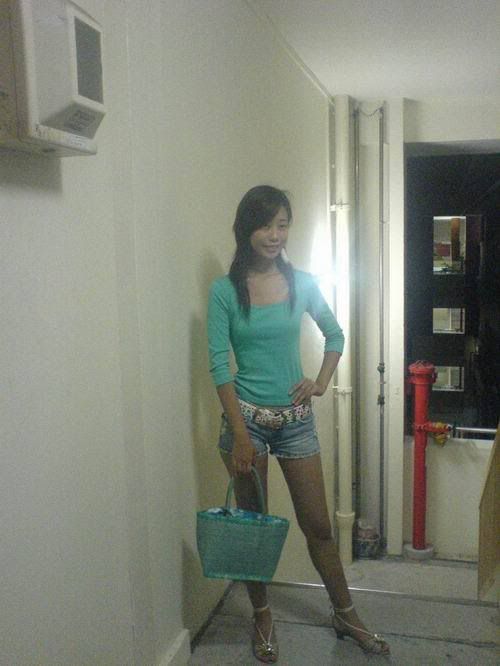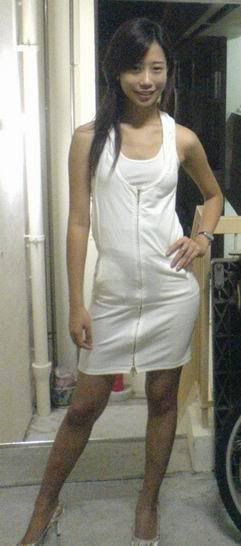 Monday tmr… brand new week, also "Monday Blue" Anyway just enjoy bah! 😀
Good night!