Here comes Day 4!!!
~ Fly from Kunming to Xishuang Banna -45 mins
~ Welcome Dinner and meet up with the china contestants


Snow!!!! The ppl over there said that actually we are quite lucky coz, the weather suppose to be turning warm, but when we arrive that night is quite cold and the next morning we had snow!!!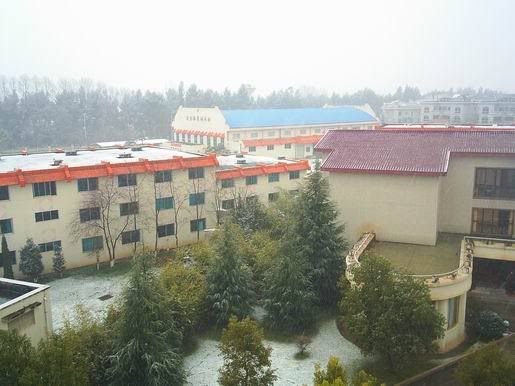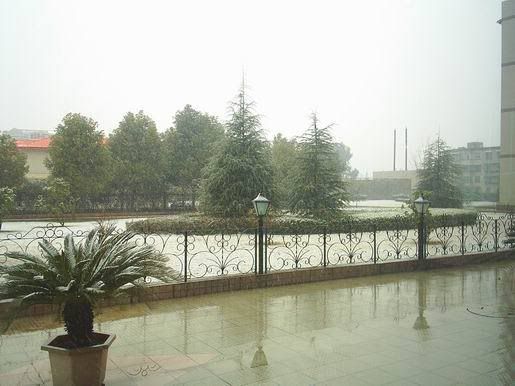 After having dinner in the hotel, we are suppose to take bus to Xishuangbanna, but after that they change their mind, decided to take plane instead. So we gals are divided into groups. Can't remember which group am I, but we waited for more than 7 hours in the plane coz the flight was delay due to something wrong with the aircraft wings…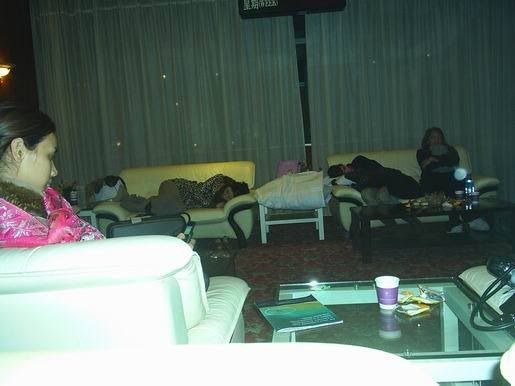 Bought mineral water in the airport, cost about less than $1. The drink is very nice! They added mint inside the water, so is very refreshing.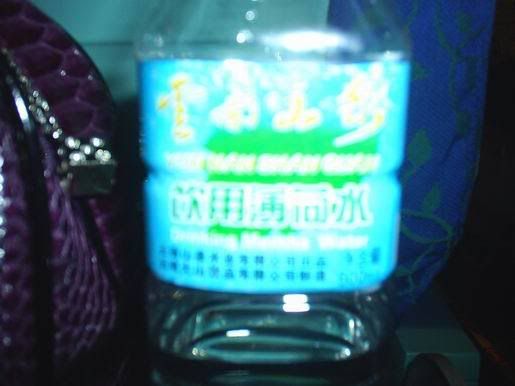 Finally arrived at Xishuang Banna.. Received a warm welcome ceremony by their culture village ppl.




Our tour guide and translator for the whole journey in Xishuangbanna.. Mr David..




Dinner at the hotel..
From the left corner, Miss Romania, Miss Moldova and me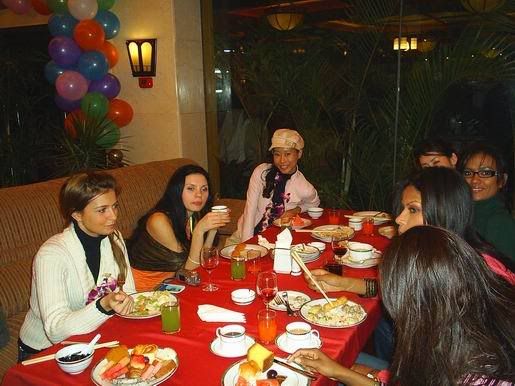 From clockwise: Miss Mongolia, Miss Philppines, Miss Colombia, Miss Hati , Miss Romania, Miss Moldova and me.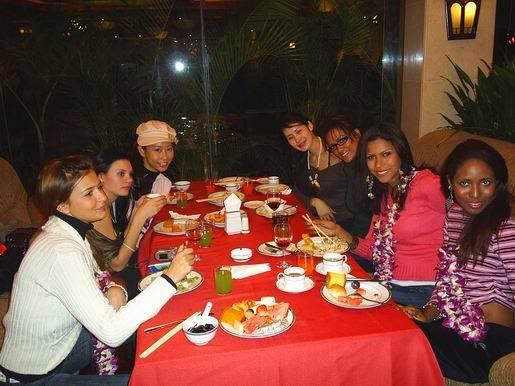 From the orginal table, i eat to another table..
From the left: me, Miss Venezuela, Miss Wales, Miss Caucasia, Miss Baltic Sea and her mom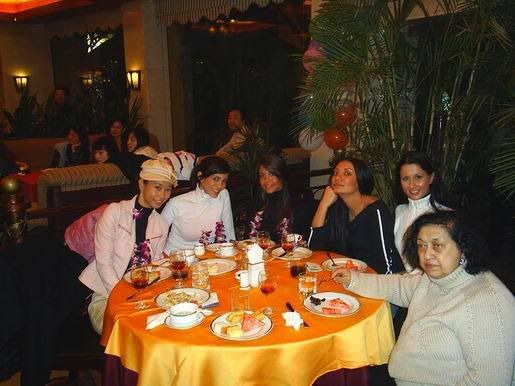 Me, Miss Baltic Sea and Venezuela..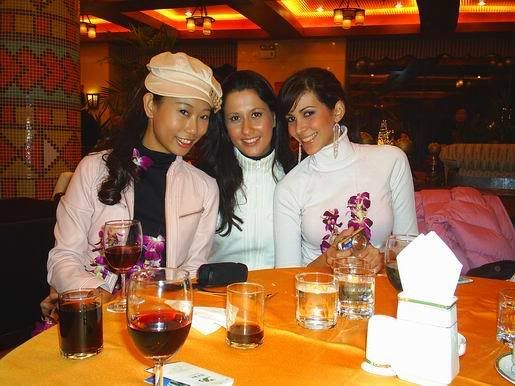 We ending our day…. happily… 😀

~~~~~~~~~~~~~~~~~~~~~~~~~~~~~~~~~~~~~

Day 5 (Part 1)
Going to seprate it into 2 parts coz too many photos.. 😛
~ A visit to Xishuang Banna Zoo….
They are famous for their Peacocks and elephants..


Me and my roomate ~ Miss Finland ~ Cecelia.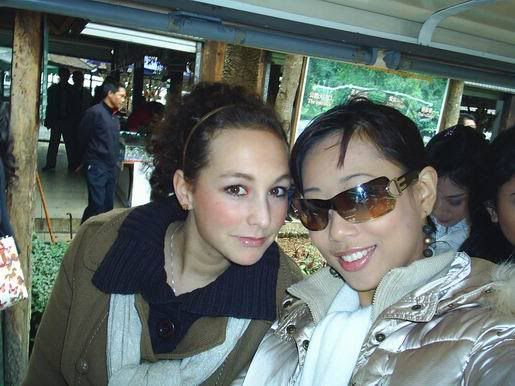 Toot toot train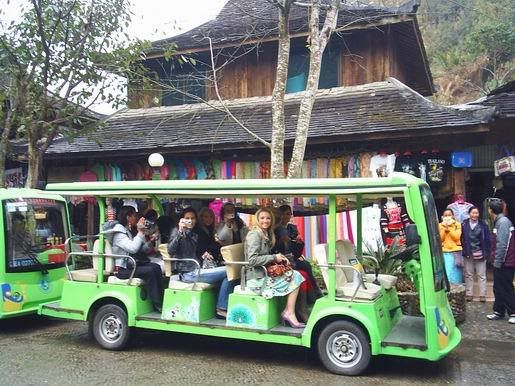 We gals trying to be funny.. Behind from the left is Miss Taiwan, Miss France and Miss Zimbawe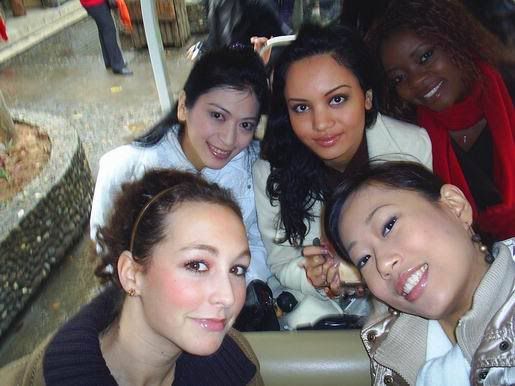 The little place where we can get to see the peacock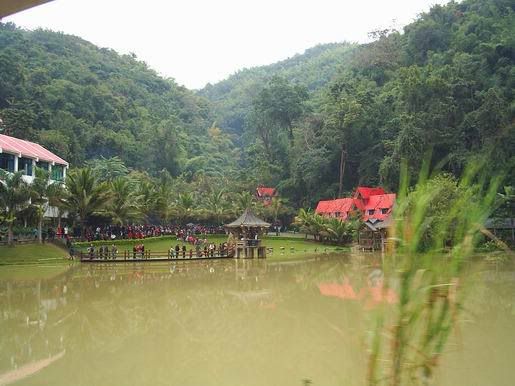 Peacocks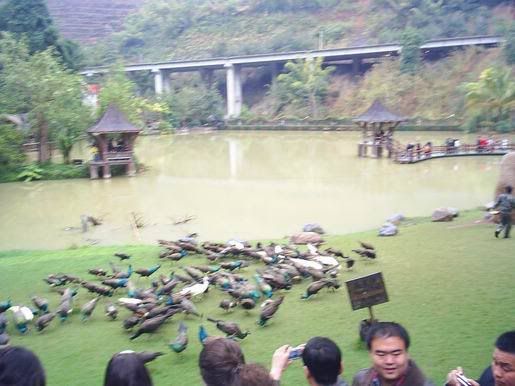 Wowo… alot of ppl, not sure to see peacocks or see us.. coz can u see the policeman, they are trying to stop the ppl from getting near us 😛




Me… Is quite cold, but all gals are wearing quite sexing, so me got no choice got to some how wear sexy abit… Mini skirt and a thin piece of kimono style top..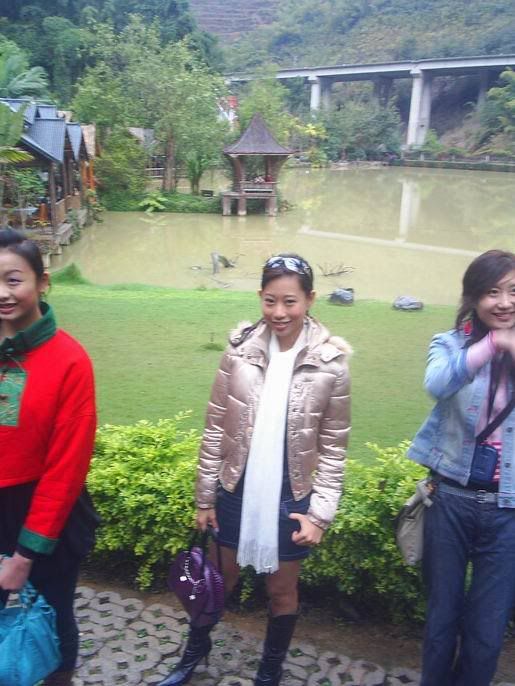 Last year winner from Venezuela





My roomate, me, Miss Sri Lanka and Miss Croatia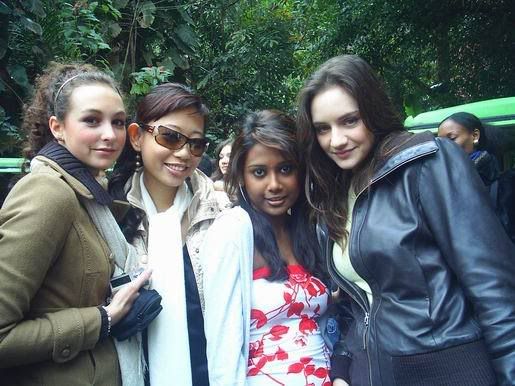 Me and miss taiwan




Peacock!! First time in my life i ever saw a peacock open up her feathers! Very nice right!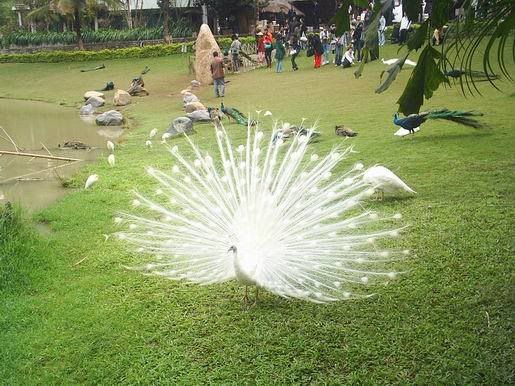 Lastly me… got to rush for lunch and is very cold, so didn't realise the pose is funny.. -__-"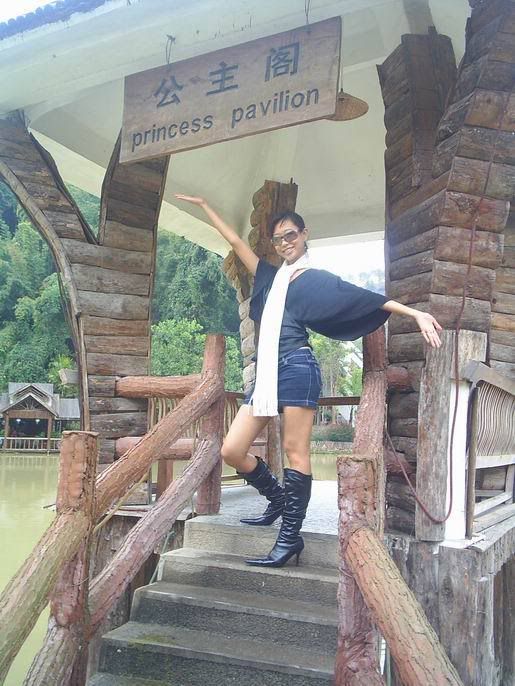 After the peacock show, they brought us for lunch at the same place. We waited for about an hour plus for our lunch, coz we are early. Guess what guys, one of the dish they serve is PEACOCK MEAT!!! I almost fainted when the waitress told me that bowl of soup is peacock meat!!! (I always ask the name of the dishes then translate in english for the table mates to know what they are having.) I mean after showing us the peacock show, u serve us peacock meat!!! I didn't touch that bowl of meat for the lunch coz is quite disturb to eat that after watching the show. I eat everything but no when u show me how cute and beautiful the peacock is.. -___-"
But according to David, this is the way they treat their VIPs or special guest. 😛


So after the dinner we left the peacock place and drive to another part of the zoo for elephants and monkeys too!
A blur pics of me taken by Cecelia, showing me singing some singapore songs in 3 language
~ English, Chinese and malay.. tamil—– me not so expert.. whahaha..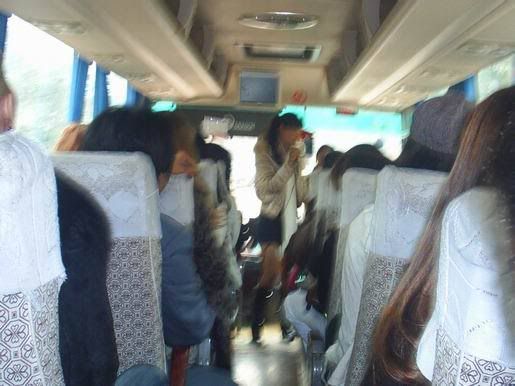 Good night!!