*Note: this post may take longer time to load.. due to too many photos.. *

Day 5 Part 2
~ Visit to the Culture Village
~ Tree planting
~ Visit to the zoo 2


After visiting the peacock place, we went to our next distination, Culture Villiage cum Zoo.. To see the elephants and monkeys


Welcome banner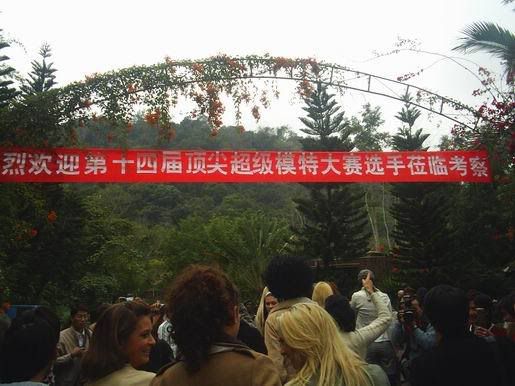 Welcome ceremony from the nice culture village. 😀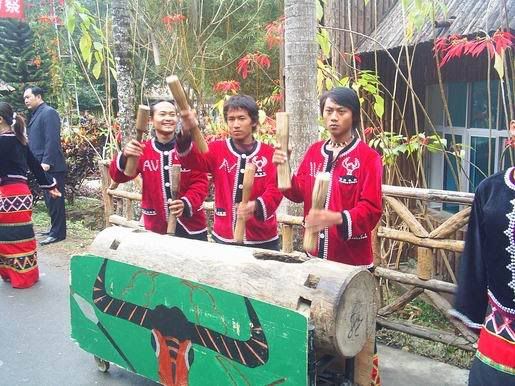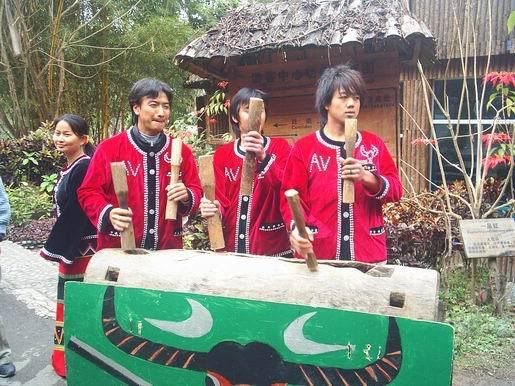 Tree planting!!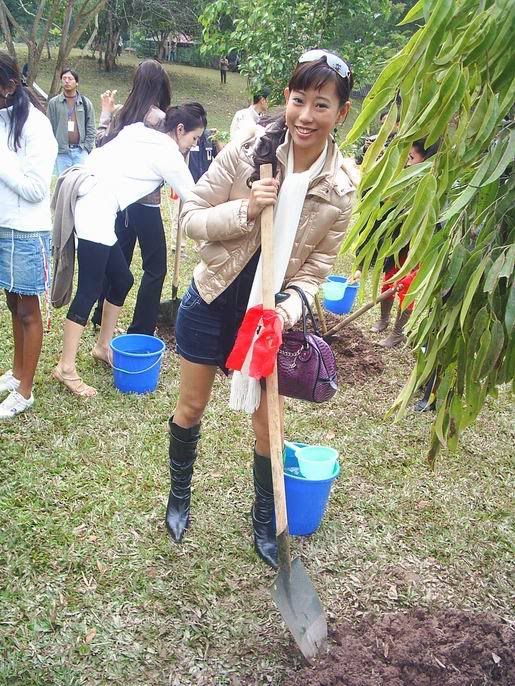 Pig taking photo with another pig… 😛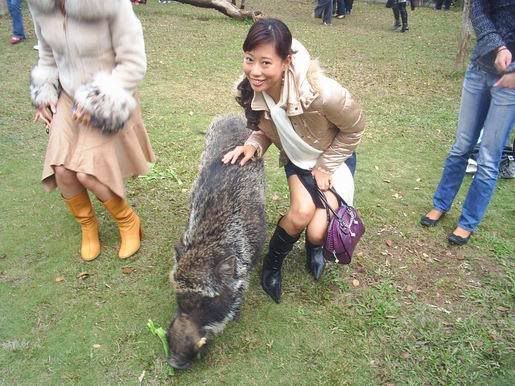 Monkeys!! Their monkeys are swing freely in the zoo..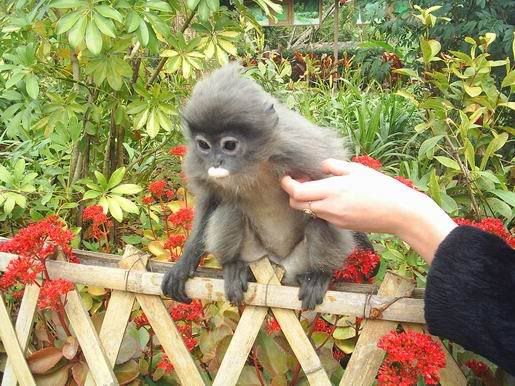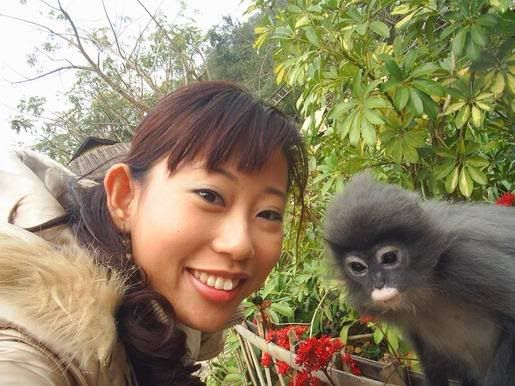 Little black monkey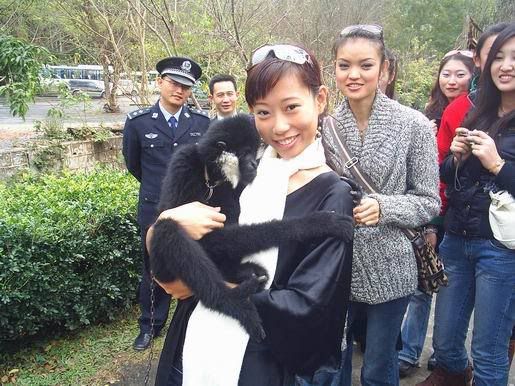 Miss Mongolia, Me and Cecelia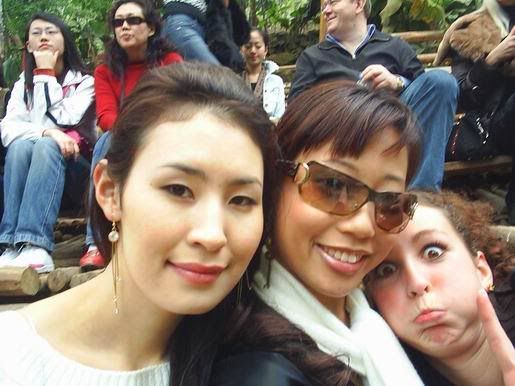 Elephant show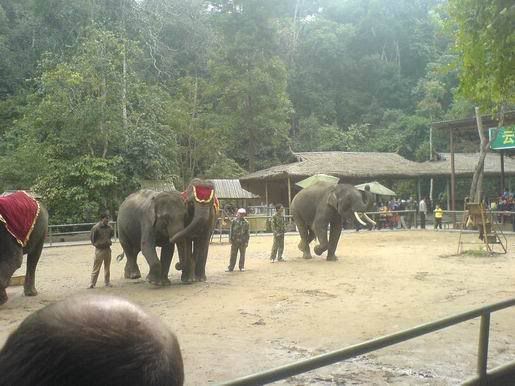 Having a ride on the elephant with my room mate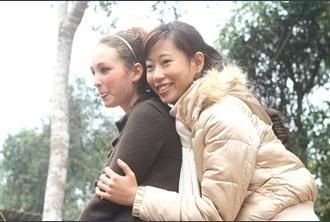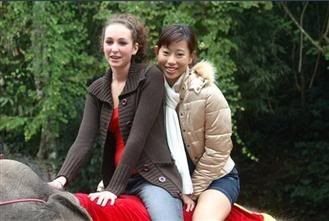 After that we went back to the hotel and have a nice dinner and a good foot massage. It only coast less than or around $20 for foot spa and full body massage.. Cool ah!!

This is my feet!!! 😛 I had a crystal something footspa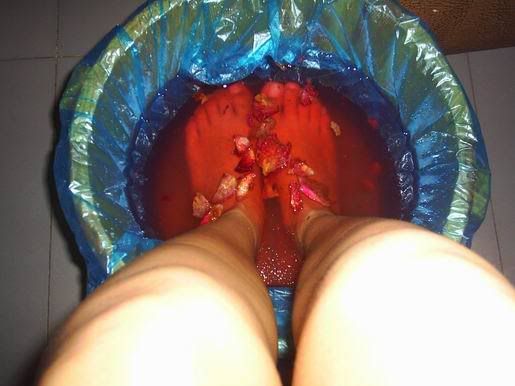 Cecelia had a herbal foot spa.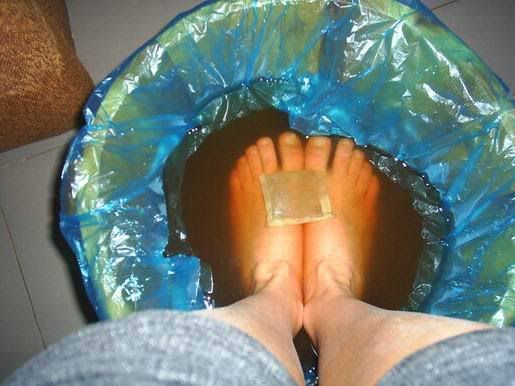 Relaxing ah..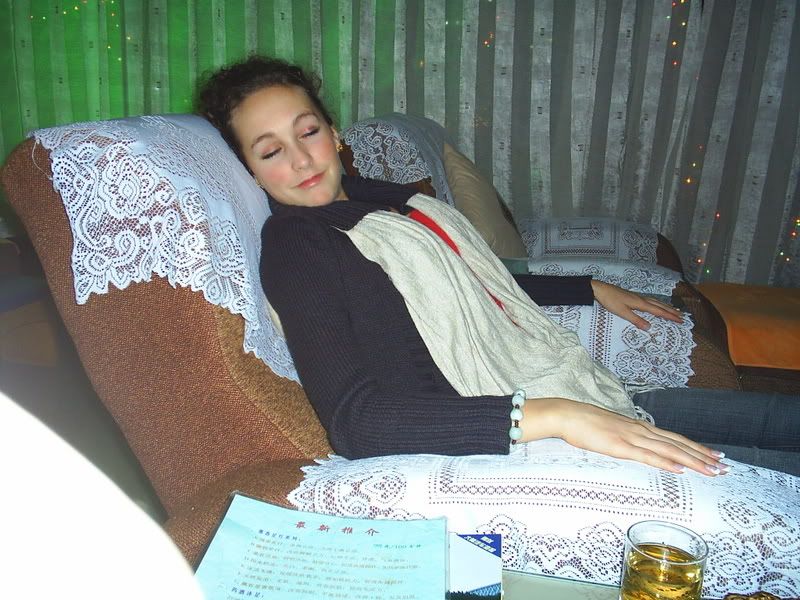 Nice lady who massage my feet..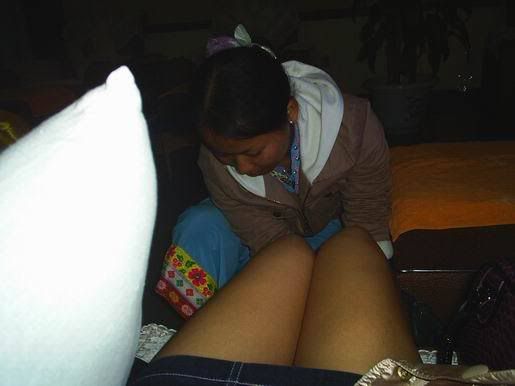 cecelia had a guy who massage for her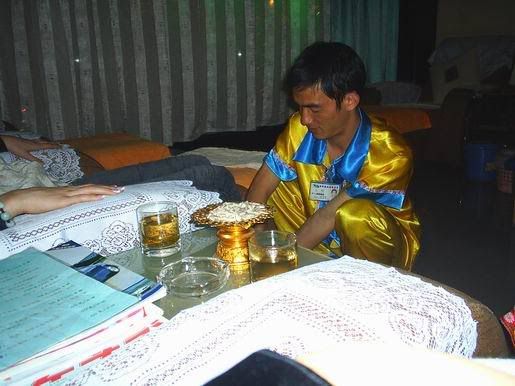 After that we went to our friends room and have some chit chat about their country and blah blah.. 😛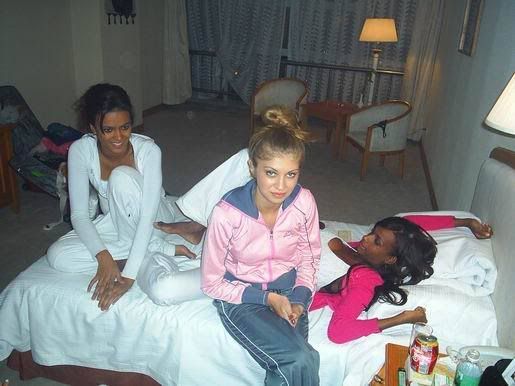 And thats how we end our day. The next day, we had a relax morning and afternoon. Coz it will be the day where China have to select from the 20 China contestants and choose 1 to represent China. And we gals from other countries will have our first on air appearence at XihuangBanna. 😀
~~~~~~~~~~~~~~~~~~~~~~~~~~~~~~~~~~~~
Day 6
~ Special guest for China Competition.

We spend almost half a day in the hotel before getting ourselves prepared for the special appearance for the China Top Model Competition. After getting prepared, we wait at the hotel lobby for special instructions, so in the mean time, camera started snapping!!


Me, hmm… take i apply to many loose powder, face so white… Ghost ah…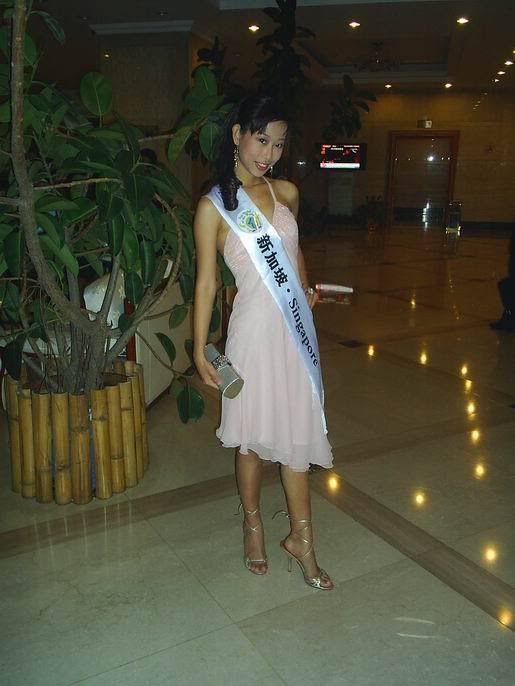 From the left: me, Miss Vitnem, Miss Bulgaria , Miss Finland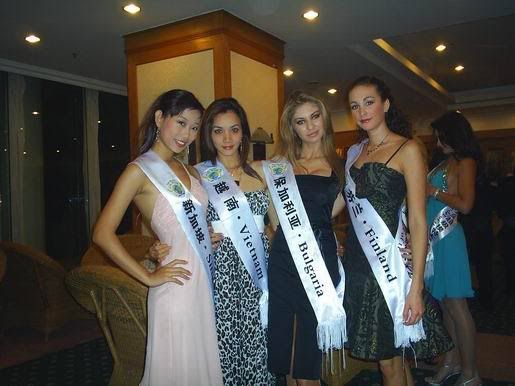 from left: Miss Brazil, Miss Denmark, Miss Austria, Miss USA, Miss Finland, Me and Miss Taiwan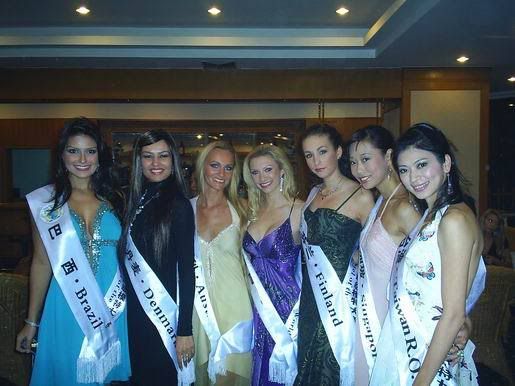 From left: Miss Finland, Miss Germany, Miss Switzerland and me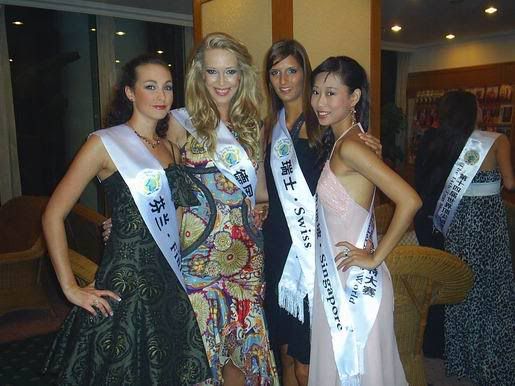 From Left: Miss Caribbean, Miss Sri Lanka, Miss Puerto Rico, me and Miss Philppines.




Finally we arrived, at the stadium , but we have to wait in the bus for awhile before they annouce our appearance. 🙂

Many audience and policemen..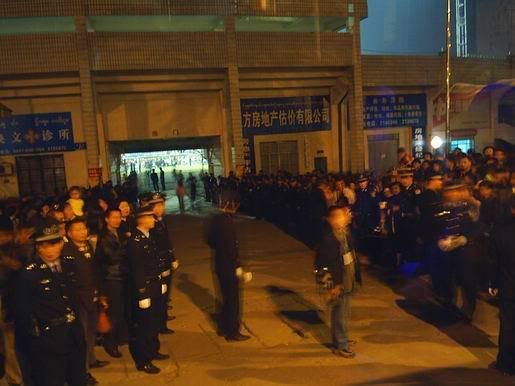 The welcome fireworks!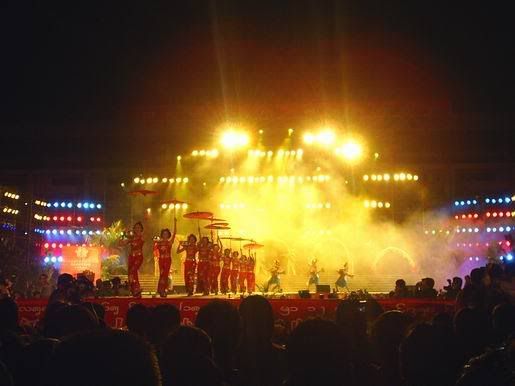 Me on the stage… my face looks funny.. haha





The winner for China Top Model!! Just nice she's from Yunnan!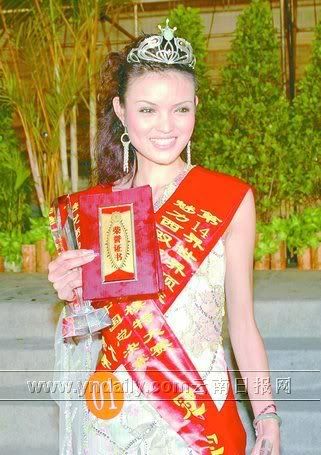 After the event finish, we went back to our bus and went for dinner celebration. 🙂 Everyday eat so much, hehe.. thats why i gain weight easily..!


Cecelia and me..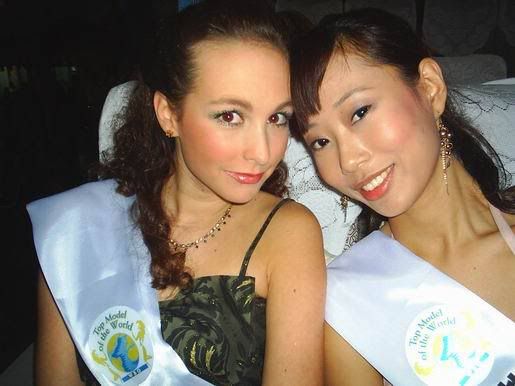 Me..




Miss Caribbean, u know what I really love her mole which is near her eyes! Very sexy!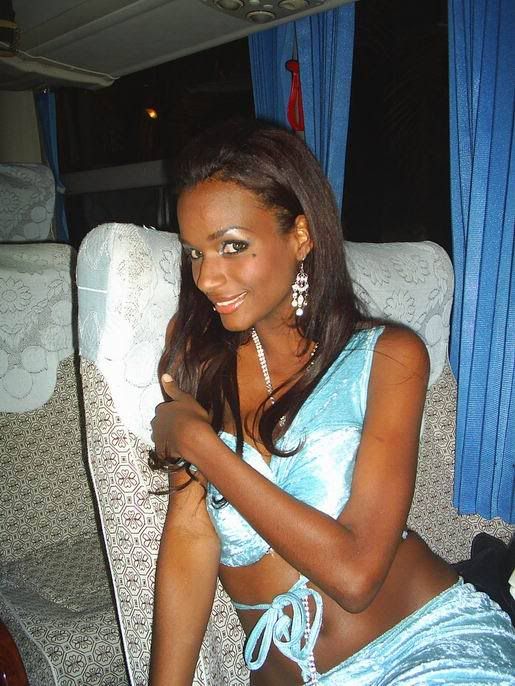 Miss Czech Republic and Miss Poland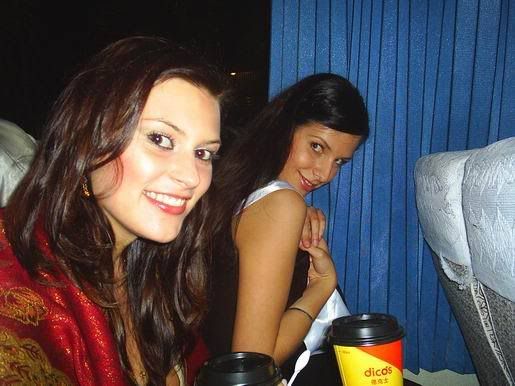 Miss Kosavo, Miss Middle East and Me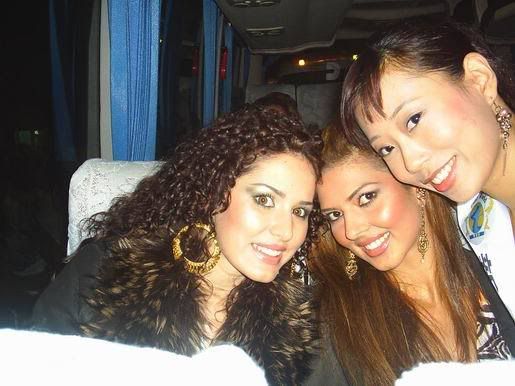 Miss Taiwan and me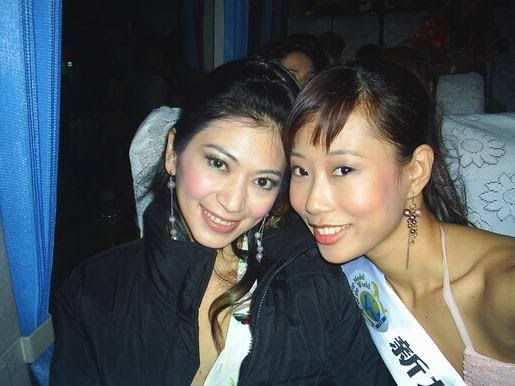 Miss Austria and me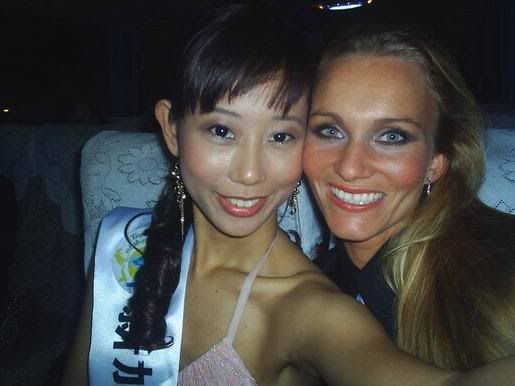 Miss USA, Miss Brazil and me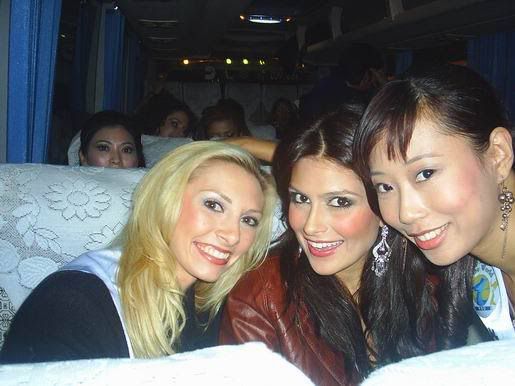 Miss Sri Lanka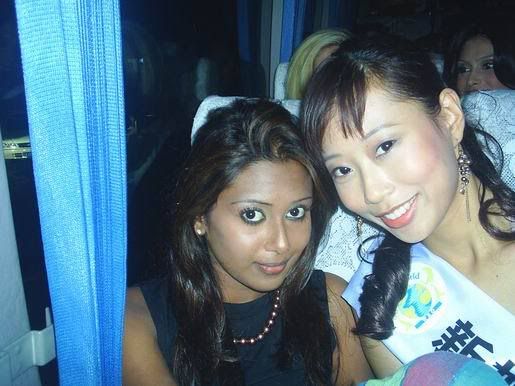 Miss Hungary and me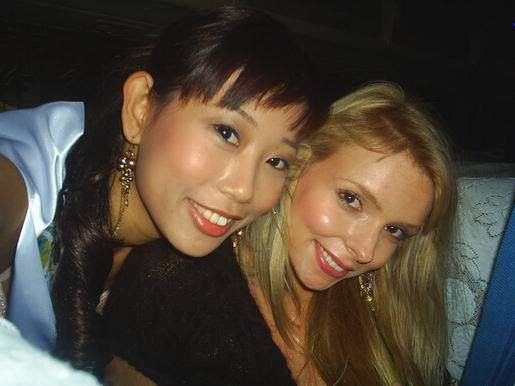 Miss Baltic Sea, Miss Wales and me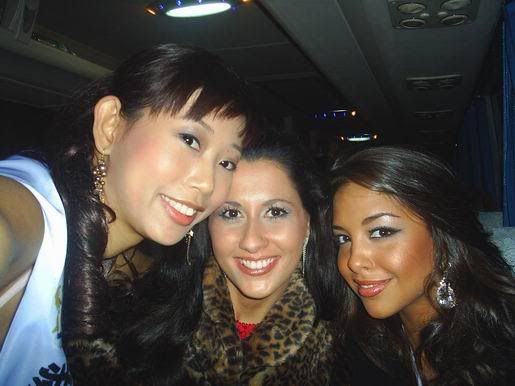 Miss Vietnam and me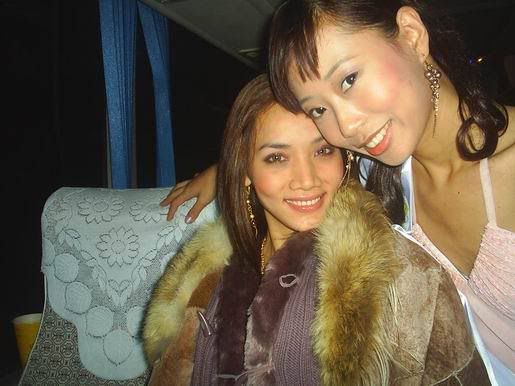 Miss Puerto Rico and Miss Hati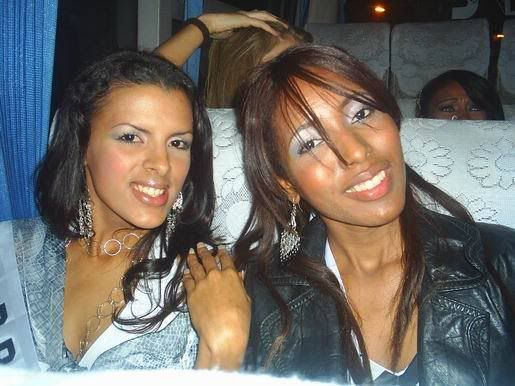 This is our "Big Daddy".. Nelson, he's from Hong Kong. He's very nice, always help us to "fight" with the germany organiser like let us have enough sleep, give us shopping time etc..




Finally we arrived at another hotel for buffet dinner cum supper coz the time is like almost 12mn….

Me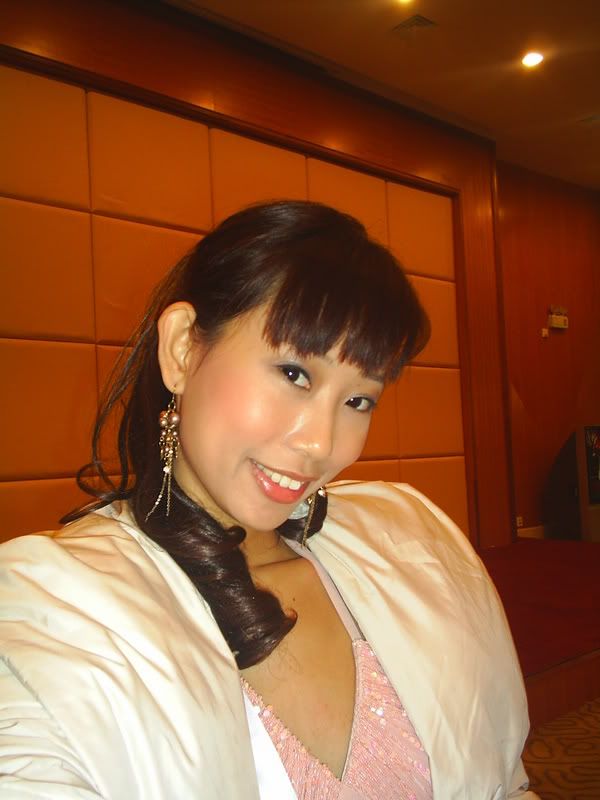 After eating, we still have to wait for the rest(mian people) to finish their food beore we can go back to our hotel and rest. All the gals were dead tired.. coz by the time we finish our dinner cum supper is already around 1-2am..

So while waiting for the instructions I started to….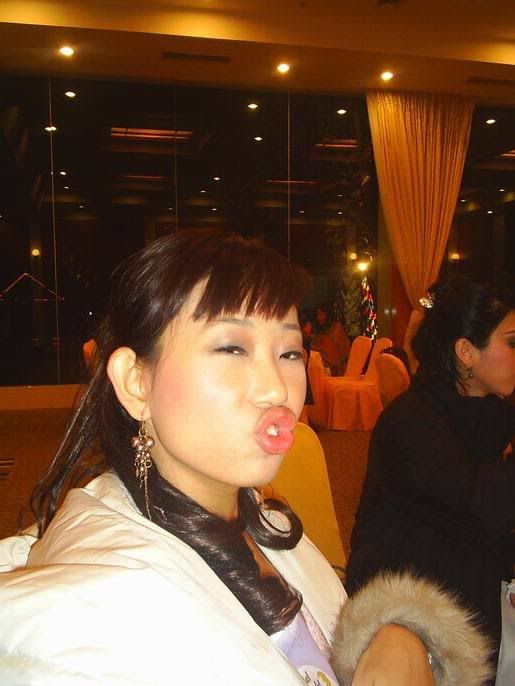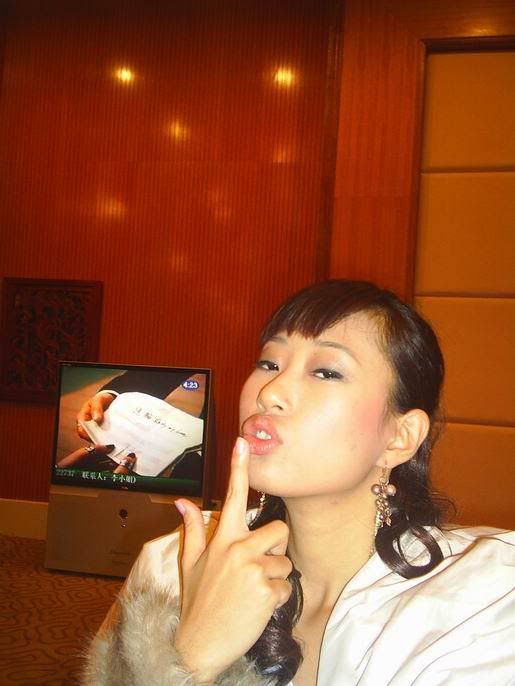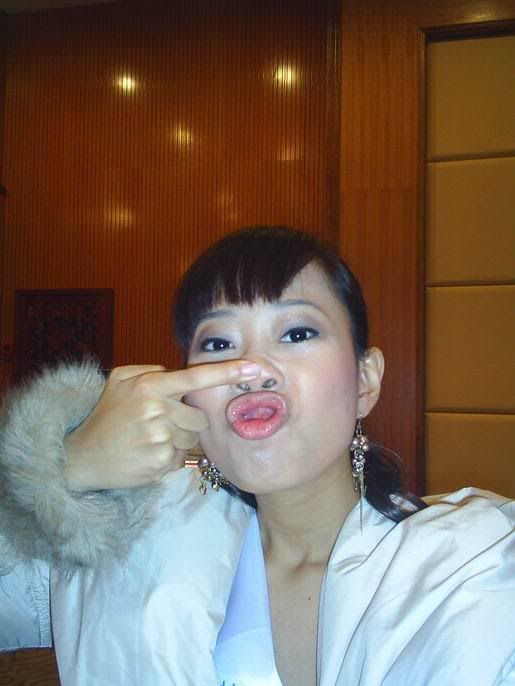 And my good friend started to join me.. 😛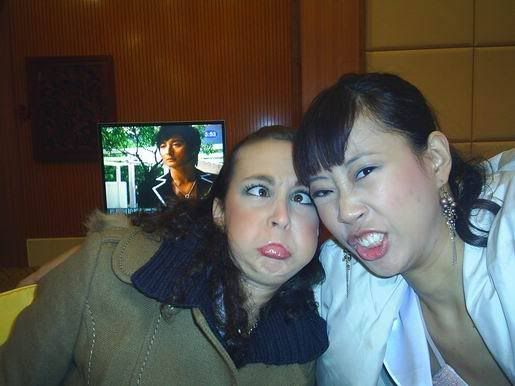 After a few rounds of stupid stuff.. we finally get set off and go back to our hotel and have a good rest… 😀