The essential guide for parents-to-be
Previously when I had my first, I actually blog (old blog) about my baby checklist on what to buy over HERE.
I realized that a lot of people share or blog about their baby to-buy checklist but never really post what is actually important after that. I also didn't realize it myself until I wanted to share with my friends and I realized my list is so outdated!!
This was my list previously

And I have created a new one~~~
Click to download > Baby Checklist
I will roughly go through section by section.
*Sleeping*
1. Baby Cot
What I bought & still using:
Bonbebe Rocio 4-1 Baby Cot S$399
(comes with 1 x fiberlux mattress, 12 bedding set, 1 x pillow, and 2 x bolster, 1 x musical mobile and 1 x diaper organizer)
Bought extra bedding set from Aussino: S$71.90 

To find out why I choose baby cot over playpen please read here! My #2 I will be using baby cot too!
So far all the freebies given is useful except for the diaper organizer by munchkin which I find kind of useless. I just throw it aside after a few months of using it. It poses some danger when your child starts to stand and grab whatever things which are near them.
If the baby cot does come with a bedding set or mattress it's better to have it if you want a fuss-free shopping. As baby bedding set doesn't come cheap also. It will still cost you about $80 plus to $100. And mattress is not cheap either. In case you want to buy separately the most common recommended material is latex and fiberlux.
Pillow and bolster are not really needed during infant period, they don't really need it. I only gave my daughter pillow at about 2yrs old but once a kid falls asleep, I tell you the pillow will be either on the floor or the head is at the other corner of the bed.
Is bedding set necessary? Actually no, I stop using it for Xin He and Bo Heng.
2. Sleeping bag
What I bought: None
After that: Gift from friend and 1 from Ikea
The sleeping bag is useful when you no longer need to wrap your baby anymore and when it gets cold at night. I don't sleep with aircon, but it gets kind of cold for me during night time.
Or if you planning to bring your baby overseas, it's a good choice.
*not exactly a must have, but good to have if you planning to on aircon or going for an overseas trip.
I got my first one free from my friend who kindly gave it to me when I mentioned my girl kicking her blankets.
After that when she outgrew it, I bought a bigger one, from Ikea, which can use it for toddlers.
3. Mattress protector
What I bought previously: Ikea waterproof mattress protector  $9.90
What I'm using now: Seahorse mattress protector
Initially, I bought the Ikea waterproof protector but kind of regretted it after that because it can be quite hot and uncomfortable to sleep on due to the plastic like material. So I purchase the seahorse brand mattress protector (MTM), which is a lot more comfortable. A mattress protector is a must have as it helps to prevent your mattress from getting dirty by all the milk vomits, stool or urine overflow which might happen especially if you are breastfeeding.
4. Beansprout Pillow
Where I bought: Happie Diapers

I find that this is very useful, so end up me and my hubby bought a few more, to put in our stroller, car and an additional one in the bed. Try not to buy too short if you just planning to buy one, as it may not be able to cover their tummy well if you are placing it on their tummy.
*Baby Bathing*
1. Bath tub
What I bought previously: Ikea bath tub $15.90
What I'm currently using: Mitera bathtub with stand

What I like about this is, ikea bathtub has an anti-slip in the bathtub and underneath also which save me the trouble of getting another anti slip mat (or towel) to place it below. And when your baby starts to learn how to sit up, the anti-slip also does help to prevent them from falling back badly.
I got a bathtub with a stand after having Bo Heng because I'm the one bathing him during my confinement, so it's a bit inconvenient for me to bend or squat down.
2. clothes detergent
What I bought previously: Pureen Anti Bacteria 
What I'm using now: Adult liquid detergent
So far the reviews for this Pureen brand is not bad and also quite cheap, so decided to buy this. I stop using baby clothes detergent when my girl was about or reaching 18 months. So far she's ok with it, but if your child has bad eczema then I recommend you to continue to use baby detergent.
3. Baby Lotion
I have bought quite a few baby lotion, so far the must have is >
1. Ru Yi You, to expel air in baby tummy, DO NOT apply directly on their tummy, rub it on your palm first.

2. Fragrance-free baby moisturizer. Can be any brand you prefer.
Currently using GAIA (I'm always changing brands)

3. Johnson & Johnson warming oil. Real good to use if you bring your child for swimming!! After swimming/bathing, rub some over the chest, back and legs to prevent catching a cold. But this is so hard to get it! Try getting in from those mama shop open by the Philippines. They will have it.

4. Nail scissors and nose cleaner
What I bought previously: Safety First Nail Cutter
What I'm using now: normal adult nail cutter (small)
I don't really use scissors and I don't cut my girl fingers when she's awake. I prefer to cut when she's awake, so she can get used to it and no need for me to struggle to cut her nails each time. Right now she's 28 months, so I'm using a small adult nail cutter, faster and easier for me.

As for nose cleaner, previously I bought: Pigeon nose cleaner
What I'm using now: Mouth
Yes, u didn't see wrongly. I'm using my mouth to suck all the yucky stuff. Of course, I didn't swallow it hahaha.. But I find that this is the most effective and faster way to clear my girl nose when she's a baby. I got quite pek chek using the nose cleaner. Seriously who would like something in that nose, it's itchy!! So after 1-2 tries, I gave up and used my aunt method > mouth. I recommended to some of my mommies friends who are cool about it loves this method. Seriously this is no more madness struggling and you can do it alone!
*Travelling*
1. Changing Mat
It's nice to have 2, one for home use one for traveling use.
I didn't really buy one, I got if for free during the baby fair or some road shows. And when my girl doesn't need it the free changing mat also kind of spoil so until now I didn't really buy one. Since my #2 is coming out maybe I need to get one. Is a must to get as when u are changing your baby, they may suddenly drop a golden bomb aka shit, or pee on you or vomit milk. So this is to prevent the changing area like your bed or baby cot get dirty.
As for traveling use, most diaper bag comes with a changing mat.
2. Car seat
What I bought previously: Maxi Cosi Pebble 
What I'm using now: Britax Frontier 85
For me, the car seat is very important, as we always drive on the road, and you wouldn't know accidents when will happen. Especially hubby's car 'kiss' once (we are actually at the red light for quite sometimes, the uncle keep apologize, even though Yi He is in the car seat, but she gets a shock too and cried) and once hubby "kiss" other car backside.
Frankly speaking, kids wouldn't like to be in, even my girl who seat in the car seat since newborn also does throw temper at times when she refused to seat inside and sometimes she happily climb up herself. (This is the same for stroller/pram). Is a matter of both parties getting used to it:
kids > getting tie down
parents > hear kids screaming and crying
The first car seat (according to hubby) is the best baby car seat because of its snug fit, safety features and also can fit into most prams/strollers (some u need to buy adapters). But it can only sit up to 1yrs old or up to 13kg, that explains the snug fit. Due to the snug fit, you don't actually need to have a pillow or cushion support to support the side.
After that when my daughter outgrows it, we bought a 2nd hand car seat as hubby still not sure what brand to buy, anyway not worth mention as its an old brand and I hate the buckling features, where u need to match the clip and clip it down. It's very hard to match the clip when your child is struggling. So when we need to fly to Taiwan, hubby finally decided which car seat to get because this can be used on the flight!
Actually, we bring the car seat when we go on holiday. >.<
This car seat can be used from 2yrs old onwards to 6-9yrs old.
I like the cup holder, so is my daughter. She will keep her little snacks at the cup holder or sometimes toys.
2. Stroller/Pram
What I bought previously: Joolz
What I'm using now: Stokke / City Select
I didn't have any preference towards any brand of strollers, I leave it for my hubby to choose, but I told him, I want something tall (means I no need bend down), baby can face front and back, heavy and sturdy so when I place my shopping stuff, the pram/strollers don't fall over.  Light weight strollers just not for me, even though I travel a lot (Singapore) with my girl alone. I don't like to carry a lot of stuff, so I like to hang on my strollers. Most importantly the wheels don't get stuck in between the MRT train platform gap! Hubby actually bought a combi for me just to used it to fetch my girl after school, but I curse and swear each time I used it.
Anyway, he chooses Joolz but his heart still with Stokke. No complaints about Joolz actually. In fact, Joolz wheels system is much better than Stokke. Their wheels are like bicycle wheels, u need to pump air. That't the troublesome part but also the best features.
So end up we used Joolz for a few months and change it to Stokke. Stokke (higher than Joolz) is nice to look at, eye catching and also heavy and sturdy enough for me. It can be in a different position, front, back, 45 degrees, 90 degrees or 180 degrees.
Especially right now I'm pregnant with #2, I love it even more, coz try bending with a heavy and big tummy > torture.
As mentioned earlier, we had combi just for fetching my girl from school but I couldn't take it anymore so we sold that away and change to City select.
The wheels are big, easy to push and heavy too (that's why more sturdy). Normally used it often for fetching Yi He from school (coz we can't possibly leave our Stokke in school) and overseas. Can see how big the wheel is? Really very comfortable to push around. And the handle is high too.
Still thinking to sell it away after 2nd one comes because we got a twin stroller! So this kind of useless after that, too many strollers, not going to sell away my stokke!
3. Baby Carrier
What I bought previously and using it now: Baby Bjorn Comfort
Currently using: Ergo Baby Carrier  & Tula Explore
Hubby insisted to get one, I'm not a baby carrier person, during breast feeding I also carry her using my hand didn't use any sling at all. Baby carrier mainly uses it for travel and fetching her from infant care.
Sling or baby carrier is base on individual preferences.
4. Diaper Bag
What I had previously: Naraya Black Bag & Juicy Culture
What I'm using now: Mickey Mouse 2 in 1 bag and Jujube
Naraya black bag is not really a diaper bag and I find it way too big for me so selling it away and didn't really have a diaper bag, as we bought Stokke diaper bag to match our pram. Until recently, I bought a Juicy Couture diaper bag just for my twin stroller.
Anyway, I love my JC diaper bag when it reaches me. At first, I have no idea will it be a correct choice (especially it left only leopard prints and pink color), but decided to go ahead trusting the high reviews and once received, I never regret. The interior design is totally waterproof, easy to clean and different compartments which are not zip but magnet closure which makes it a lot easier for you to take your stuff if you are alone.
Comes with a changing mat, plastic case for wipes (kind of too thin) and bibs.


******************************************************
*Breast Feeding / Feeding*
1.  Breast Pump
What i bought previously and using it now: medela pump in style $358 (after shipping from amazon)
Comes with cooler bag and 4 milk bottles.
Currently using now: Spectra S1 (Hospital Grade) & Spectra M1 (portable)
The dual pump is better as when u pump one side the other side will tend to leak. So I always recommend mommies to buy a dual pump. Anyway, why we choose, I have no idea, hubby did the research. Although is heavier compare to some medela breast pump, apparently the pump is better and faster.
Medela failed me for my 2nd breastfeeding experience, so I change it to Spectra Breast Pump, bought 2 as S1 is quite bulky to bring it around, but personally, I prefer S1 which is a hospital grade pump.
One good thing about both the pump is, it will stop after you pump for 30mins. S1 comes with an LCD screen to show how long you have a pump and a night light, super good for night pumping.
Both pump the sound is softer compare to Medela but not exactly super soft.
2. Disposable nursing pad
What I bought previously and still using it now: Pigeon Breast pad $13.90
Highly recommended by my sis. Can hold very wear and also stick well to your bra.
3. Sterilizer
What I bought previously: Avent S$139
(Bought it during sale, comes with quite a lot of free gifts)
What I'm using now:  Simba Baby Sterilizer cum dryer
Regretted buying the Avent one because it doesn't come with a dryer function. So when in the morning I go to work, by the time I come back to the smell of the bottle. Same thing as if I leave it overnight. And also the metal is inside the sterilizer, so u got to buy this soda, soak it and pour it away. have to do this few months.
So end up I got Simba (so happy, force my mom to buy from Taiwan but voltage is different, lucky now I'm with Simba!) which comes with dryer and the metal part is away from the container. Makes me much happier.
*Everyday use*
1. Thermometer
What I use now and still using: Braun Thermoscan IRT4520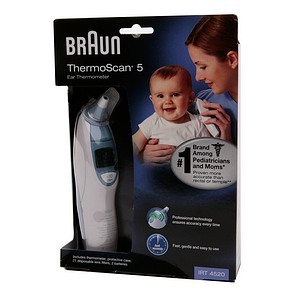 This still serves me very well and I prefer ear scan compare to the armpit or contact-less scan thermometer. U can either by from Amazon or join BP purchase from Singapore motherhood forum. The important thing when taking ear temperature. Slightly lift up the ear and take the temperature it will be much more accurate.
2. Baby monitor
what I have bought previously and still using: Motorola Digital Baby Monitor $294 (Amazon)

 I'm still using this at the moment. Previously when she's newborn, I used to monitor her when I'm cooking or bathing. Now I still doing it especially when she naps and I'm cooking or doing housework.
We also bring it to the chalet when we adults can have our chat outside and the kids sleeping inside the room. Coz sometimes we might miss out there crying.
They are many brands in the market, definitely spoiled for choices. Choose one which suits your budget and most importantly can sell well at the night mode.
For this, it comes in color features instead of the normal black and white video. You can play music, and there is a speaker for you to talk to your baby!!
That's all for my recommendation!!  Didn't mention all those small items, if I did, I think this blog post will take forever!! So if u have any questions feel free to ask me!!
Most importantly, feel free to request for baby products samples over here!