Had a wonderful, tiring and fruitful weekend! Till now my body still aching lolz..
Lets see what I have been doing for the pass 2 days! 😀
**WARNING ~ Lots of photos ahead, pls wait for it to load for awhile before proceeding**
Friday ~
Change of hair colour and gathering at Andrea's House (a nurses gathering!)
After school, went to my hairstylist place to change my hair colour to darker colour. 😀 I love my current hair colour and hair style too!! 😀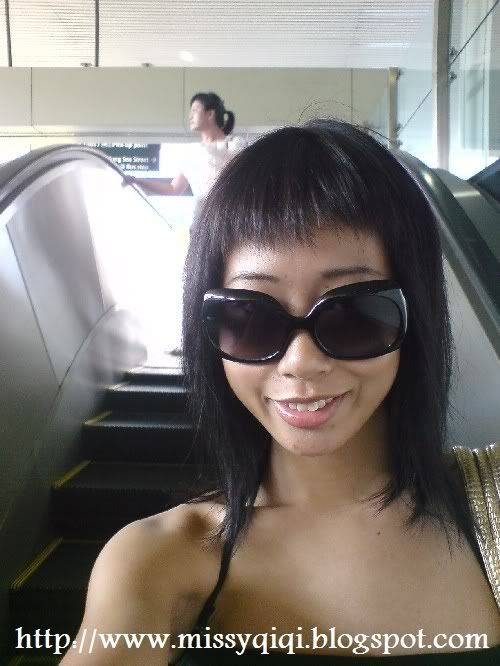 After doing my hair, rush back home to prepare food for mao mao before going down to meet Peizhen and together we went Andrea's house for steamboat. Pei chen got for me a mickey mouse from Hongkong! Ling Woan also bought for me a mickey mouse badge too! 😀 I love mickey mouse

Note:
GREAT NEWS!! For those working in SGH ~ Singapore General Hospital, produce your staff card or any proof that you are working in SGH and said recommanded by Qiqi, you will get the following offer:
Hair cut including wash ~ 15% off
Colouring and other services ~ 20% off
The Salon
SIMPLY HAIR HOUSE,
100 Eu Tong Sen Street B1-14 Pearls Centre
Tel: 63233269, 63233287
They only use Loreal and Redken products. 😀
Ok back to the steamboat! 😀
Yummy steamboat! Food already lay out when we reach there 😛

I miss them so much!! Andrea, my gf ~ Yihshan, Meihong, my twins ~ Pei Zhen, Sumita, My wonderful buddy ~ Sue ching, my pretty bride (coz I'm one of her bridesmaid :P) ~ Yanpeng and my Lovely prof kang ~ Ling woan.
Yappie steamboat is ready! 😀

Cheers!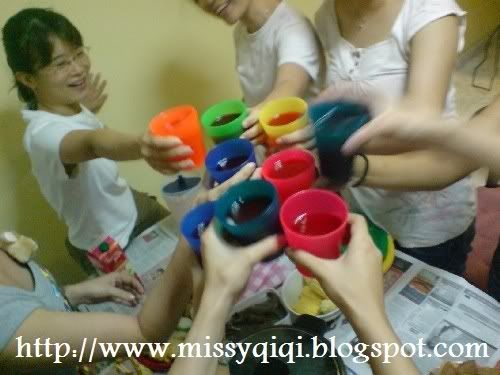 My fav prawns..

While eating halfway, realise the Meihong's eye is swollen, like bitten by something, she couldn't take it anymore as it was quite itchy and she keep on tearing, so Sueching and Andrea accompany her down to see doctor.
The rest of us decided to play UNO first before we continue our dinner when they are back. 😀

Its the never ending UNO game! No idea how Yanoeng shuffle the card, we keep on getting the same colour of cards when we draw! urggh!!
After the 3 of them are back from doctor, we faster finish the food and prepare the next segmnent, a surprise birthday for Peizhen! No birthday cake but yummy muffins done by Yanpeng, Lingwoan and Yanpeng. They came early on that day to help to do all the food and preparation. 😀
Lastly not forgetting, what we gals love ~ Choya~~~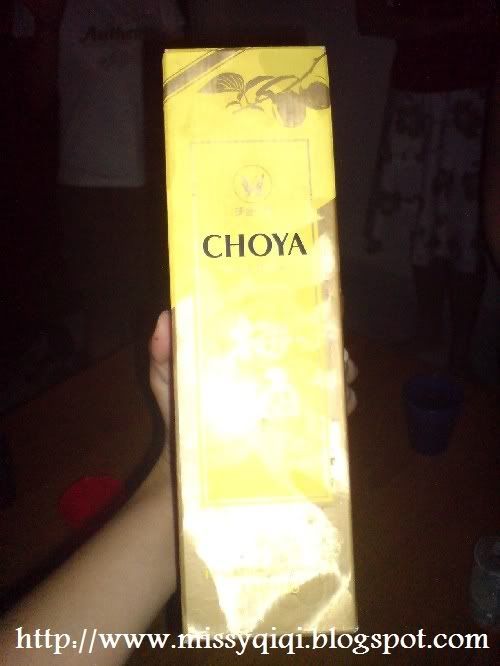 Happy Birthday! No candles for mnusffin but we have touch light!! 😀

Me, Yanpeng and Sumita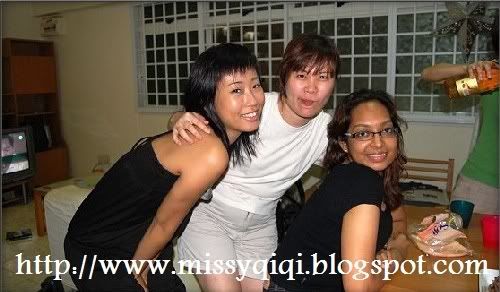 Sumita and me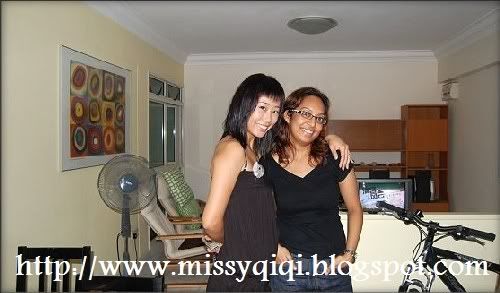 Lastly a group photos to catupre the wonderful moments we have that day!

Yihshan, Peizhen, Meihong and Sumita went back home first. The rest of us continue to play UNO till Yanpeng's hubby came and fetch us home 😀
Nurses are crzy bunch of ppl.. Grabbing each other.. erm…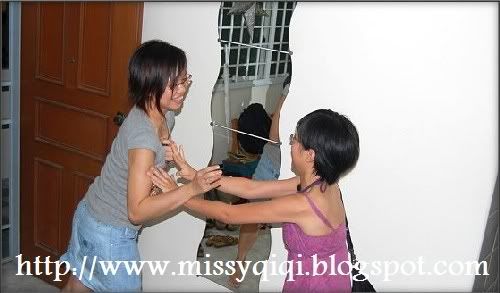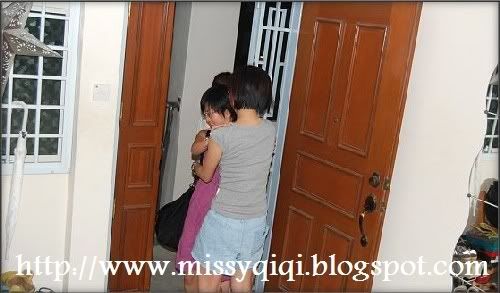 ~~~~~~~~~~~~~~~~~
Saturday
Had a badminton with Benny on saturday. Have been a long time since i play badminton! I have lots of fun but the next thing I know is getting aching all over the body the next day :X But still it doesn't stop me from playing badminton!! Haha..
~~~~~~~~~~~~~~~~~
Sunday ~ Doing Volunteer job for temple, bringing the senior out for fun! 😀
We woke p early at 7am to prepare ourselves and reach temple at 830am. We will be going to the Bird Park with the seniors! 😀
I have not been going back to the temple doing volunteer job ever since I step into nursing because we need to work on weekends, even ever since I quit, I also have not been goinbg back because handling 2 jobs and studies the last thing on my mind is leaving my off days/rest days for my family and friends. So taking this oppuninity, I'm back again to the temple helping out on the outing. 😀 If everything in my life settle well, I will more time to balance everything 🙂
Benny and me

Mommy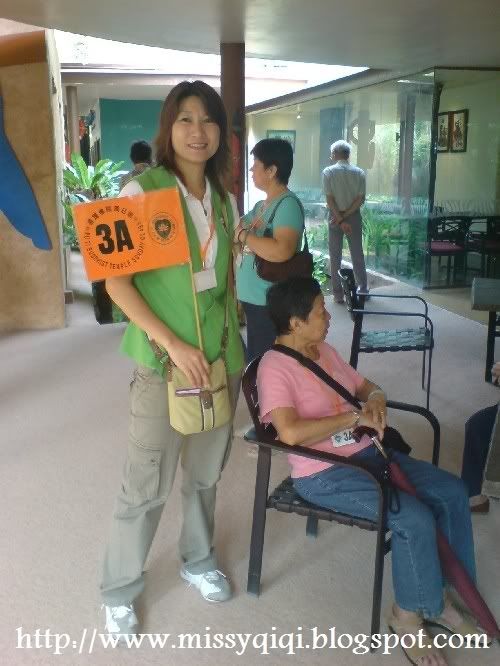 Sister and one of her group members. 😀

Mom and sister is bring the groups of seniors, as for me ~ I'm medic for the day ;p

JieShan ~ He's one of the organiser

The chief organiser ~ Zirong

One of the ahma, left the group and went to take photos with the birds..

Can u spot any birds in the tree??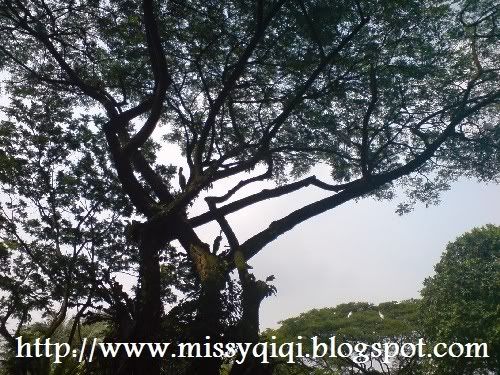 Time to start the show! 😀

Benny giving out the drinks before the show starts.

the cartoon birds! Thas new! 😀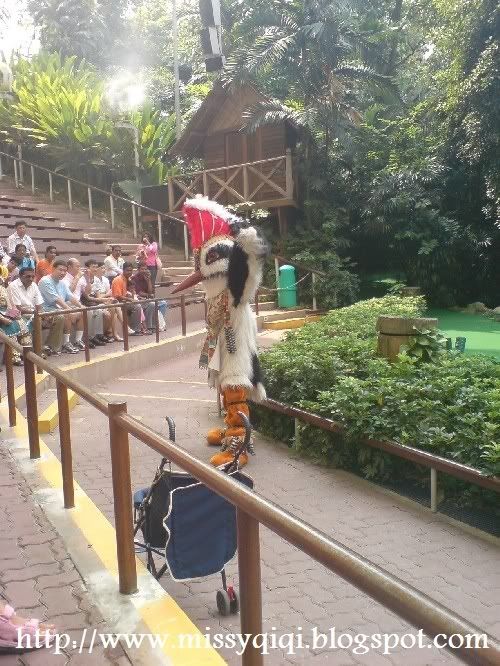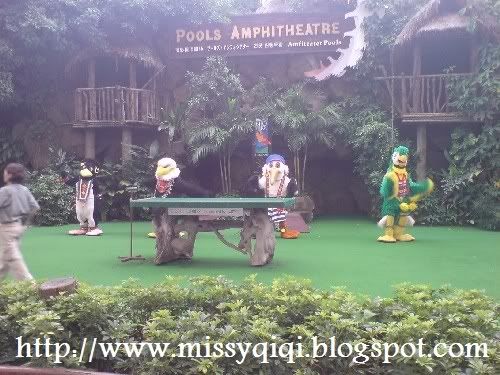 The birds "sashay" in…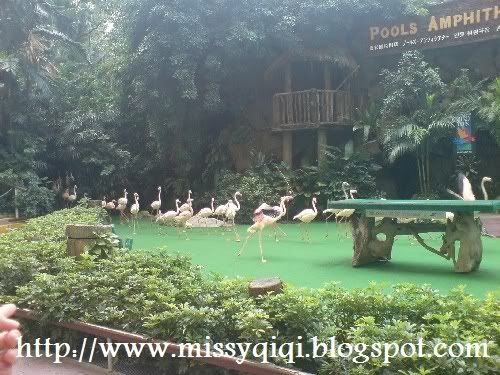 Photobucket">

Photobucket">
This bird main food is "dead bodies"

After the birdpark trip is time for dinner! We went to the vegetarian resturant located at Chinatown.

After lunch we went to Chinese Heritage Centre at NTU.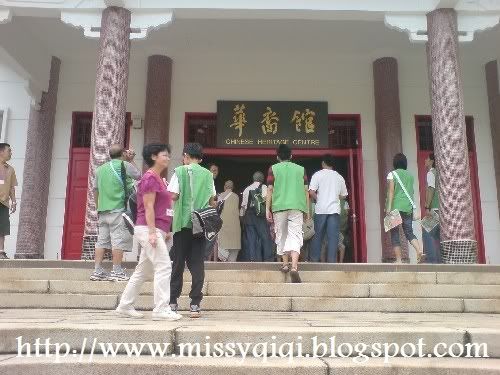 The potraits, the lady name is unknown the Guy is "Lim YiShun"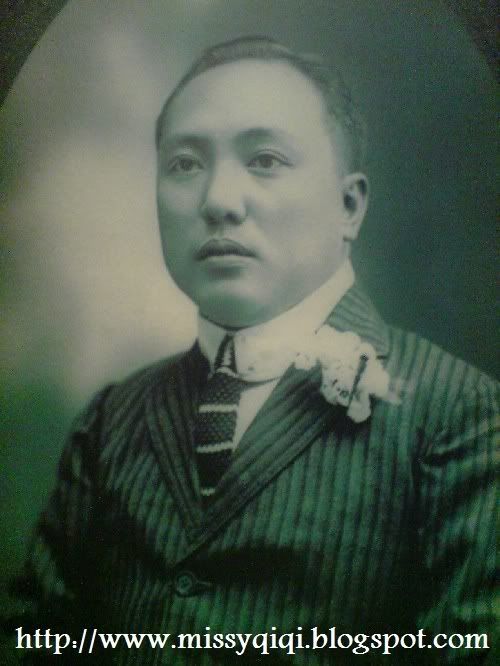 After the trip it's time to go back to the temple. 🙂 Its a long and tiring day for us and everyone, but most importantly is everyone have fun!
Dad and brother came and fetch us home first to bathe and dress up for dinner time! 😀
Jie Shan and my sister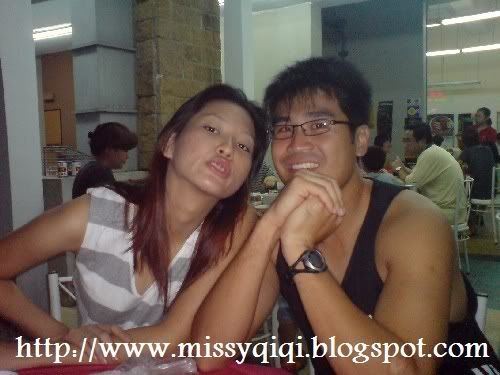 Benny and me

Sister and mommy

Daddy

**brother don't want his pics to be taken 🙁
Big feast

After dinner, we drove to Puggol end to enjoy the sea breeze before going back home and have a good rest 😀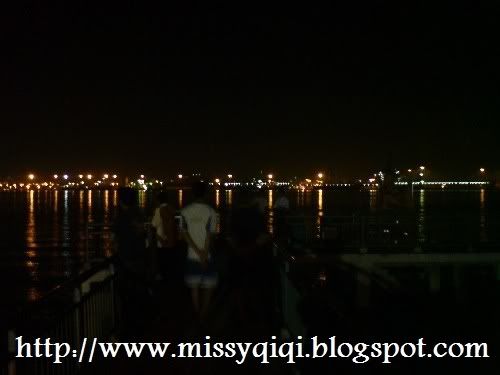 Lastly photos from the fashion show. 🙂
Thats all for today!! 😀