Yoyo, time really fly fast.. Its going to be friday tomorrow and I'm going to start school in 2 April!! Can't wait to start school! 😛 Coz I want to faster finish my course, and move on to study degree and start working otherwise damm broke.. it has been so long since the last time I go shopping -__-"

Anyway since I can't go shopping doesn't mean u gals can't go hehe.. Got warehouse sales!!!
Loreal and URS.. Details at the poster below! Hope you guys enjoy! As for guys ahem… bring your gf shopping ok! She will be very happy!! Haha..





Today just did 2 shoots with Asia Image and for Toni & Guy. Having quite fun with Asia Image. Although I only stay there for 2 hours plus, but is a nice experience. The photographer said to me that we will be doing stupid stuff for 2 hours so if you really feel stupid means the shoot is well done! He also said that if he ask me to smile the whole 2 hours i'll will be freaking tired so once he sais "2" "3" I will start to smile or give him a big laugh! Ya is kind of stupid when u have to do nig laughing out of no where, but I still manage to did that for 2 hours!! 😛 One of the lady Shirely wanted me to stay longer but told her can't coz got hair shoot in the afternoon so told them I will work with them again soon 😛 They invited me to Bali also, but daddy wouldn't allow me to go 🙁 Hope I can manage to persua him in this 2-3 days time 😛 Although the chances is not very high -___-"

In parents eyes, no matter how old are you, you are still a kid to them.. -___-"

Example my parents had their dinner outside when reach home saw me, keep on asking i eat already anot, fridge got blah blah etc, why never call them etc.. then i have to keep telling them "I know how to cook!!" Think dad forget that i prepare his dinner for 2 yrs plus when mom is handling school work and working too -__-"


Ok anyway back to shoot haha… Last week I also had my portfolio done. Need to upgrade my portfolio 😛 Haha.. Thanks to my friends for helping me and the designer: Alexis for the red dress and the black provided by the photographer. 2 different photographer for the 2 different shoot 😀 I have choosen 1 each which I like the most! 🙂


This one is the most tiring pose. I ask the photographer can i try jumping haha.. coz i always see the fashion magazine whereby the models jump is so beautiful so I wanted to try. End up i jump more then 10 times to get this results.. -____-" The photographer said because me still not very experience enough thats why need to jump so many times..




This one is taken at arab street one of the going-to-be demolish house, which look so haunted to me.. Suppose to have the shoot in the evening but we shoot till night time. So one of the photographer suggester to shoot there, i don't mind but after going i was like next time can we go in the morning instead… I was so afraid something will appear at my back coz behind me is a dark room which i can't even see anything. So i told my friends no matter what don;t switch off the light (the light which use for shooting acts like a flash thing).. 😛




Asia image and Toni & guy shoot will be posted when i get the photos! 🙂


Happy hour!!! With my friends cum classmates at Phuture.. Can't remember the excat date.. 😛
Oh ya did i mention my results is out? Hehe.. I PASS!!! Got A, B+ n C.. have to thanks alot to my friends who have have me alot, drag me out to study even though i feel tired and lazy.. 😛

Me, Belle and Chew loo




Belle and Chew Loo




Brian , Ian and Ian's gf





Clement and Barry





Drinking!!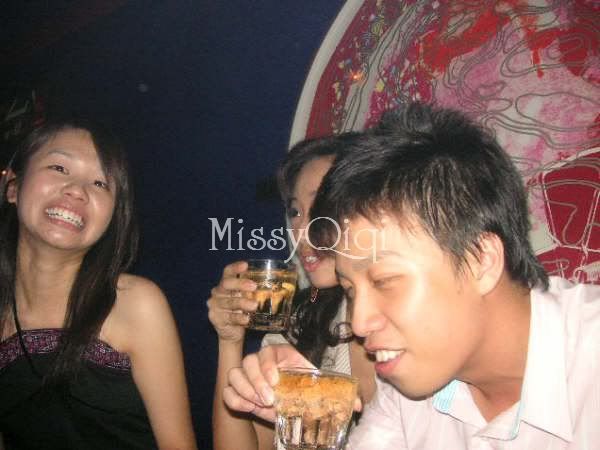 Jerry and Brian





Me and Belle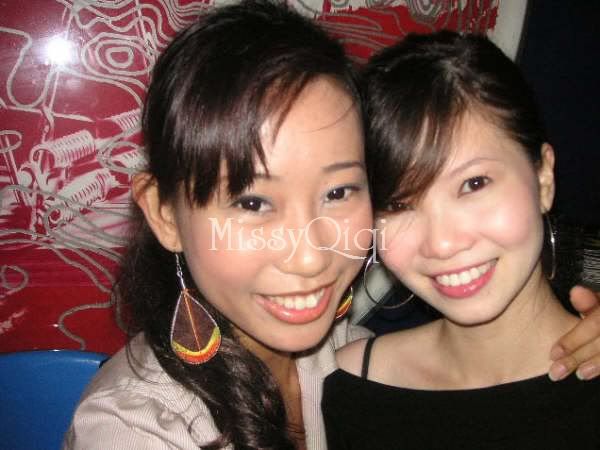 ?? Laughing for.. also can't remember





Me and Chew Loo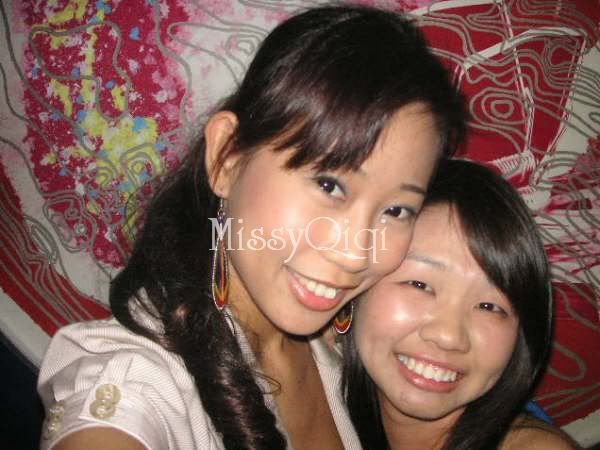 Me, Belle and Chew Loo





Me, Chew Loo and Emmy





PJ and Brian





PJ, Brian and Clement





?? Taking drinks i think..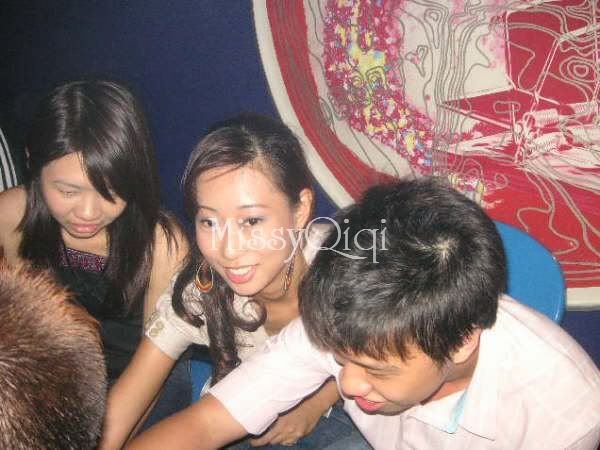 2 person missing from the photos: Joanna and Shiying. coz both of them came quite late by the time they came brian and the other gal (can't mention who :P) was half drunk.. End up Jerry, me and the other guy have to send the gal home first. And Brian was getting better after a forcing him to drink water by PJ and Jerry so he took can home after we left to send the gal home.

Coz i'm not a very clubbing person, besides doing events in clubbing area and first time went to club which was almost 3 yrs ago. That day I went is really O_O!!! So many gals were so drunk they just sit on the toliet floor and vomit.. I know sometimes got unhappiness but still not very nice to get drunk till this stage whereby really no image wor.. Missy say hor.. like that drink very harmful to liver.. so take care of body and image okok.. 😛

Ok got to sleep… good night!!!
Oh one thing, currently watching Wedding a korean drama series. Hehe.. is very funny! I'm going crazy with youtube, coz its satisfy my needs.. to be a drama siao.. I just love comedy drama.. 😛