4. Missy Outing ~ Pasta Mania (05 May)

Had a small outing with my darling missy on saturday. Went for pasta mania coz cheaper for me.. haha… Meet Sueching, Cindy, Josephine and Andrea at work place before going down to Plaza Singapore. Ahwoan and Yanpeng join us over there. 😀

At pasta Mania….

Sueching and Cindy




Josephine, Andrea and me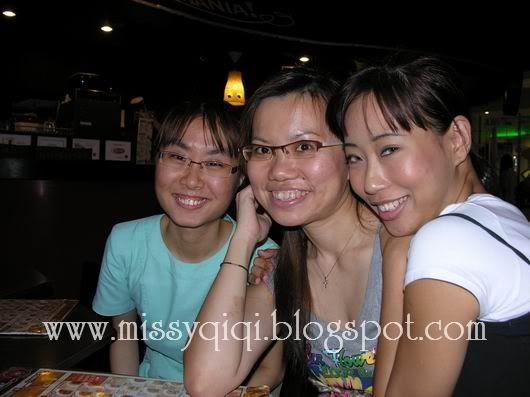 Me 😛




Andrea and me




Ahwoan, Andrea and me




Yummy yummy…




After eating, we went over to starbucks at The Cathy. 😀


Andrea, munchy the chocolate while waiting for her drinks..




Yummy mealting chocolate.. hmm.. my expressions abit -___-"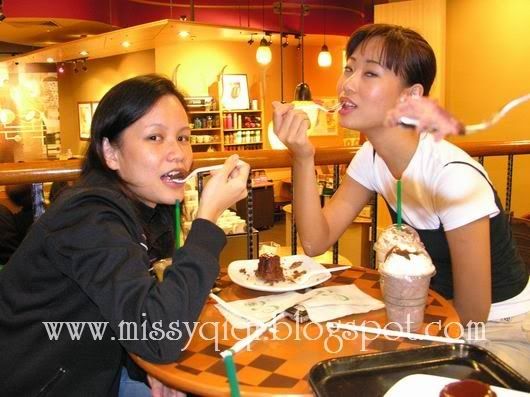 Andrea and Ahwoan




Josephine and Cindy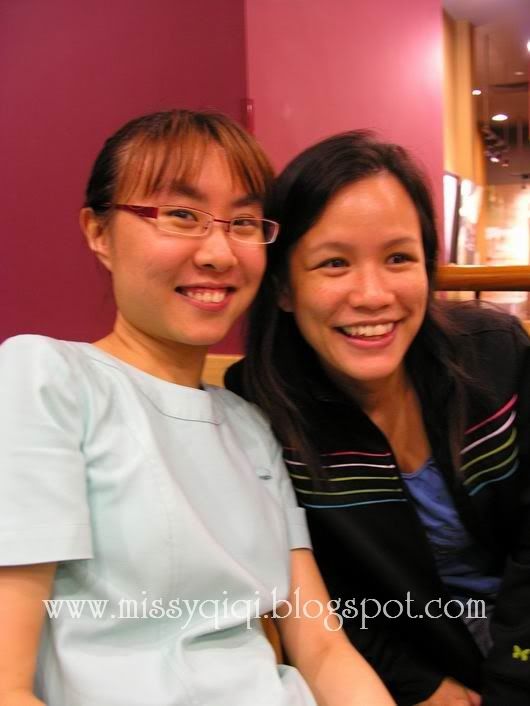 with a ahem "nice" lips.. haha…




Ahwoan and Yanpeng




Andrea, Ahwoan and Yanpeng




Me, Sueching, Ahwoan and Andrea.. Kiss kiss




So the kissing go round and round.. me the photographer and art director.. so not inside haha..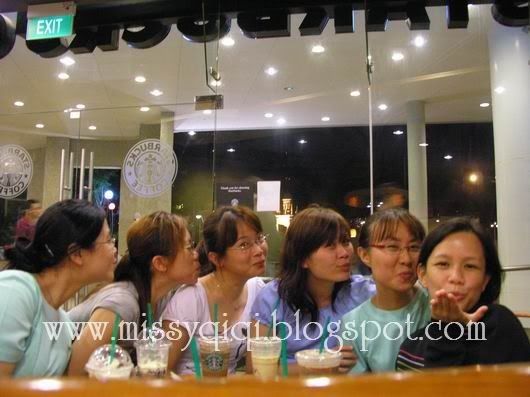 "Prof Kang" giving her important speech of the day/gathering




We end our day at around 10pm plus with lots of laughter! 😀 I miss working with them! And have to thanks them alot for helping and guilding through with me till now..
**Talk and laugh till train station then realise never take group photo.. diao…-__-"


5. Mountbatten Citizens' Committee Fund Raising Dinner (07 May)
in conjuction with Death Valley Challenge 2007 Fund raising Project.

Was called up to do ushering for this fund raising projects by the pageant company. Was quite excited coz the Guest of Honour is SM Goh. 😛

Snap snap at back stage..
Stacy, Nagris, Me, Naazrinas and Cailing




7 Beauties.. heehee.. Colleen, Cailing, Nagris, Me, Stacy and Naazrinas..





The 7 beauties, 1 little beauty and the lady in charge of us.




7+1 Beauties..




The Miss Chinatown Gals..





One of the auction piece.. The rest never take photos.. 🙁




Hehe.. we get to eat good food!!




Cailing and me.. We take quite a few times before getting correct, hehe.. coz she want her crown to be in the pics..haha.. cute hor..




After the event..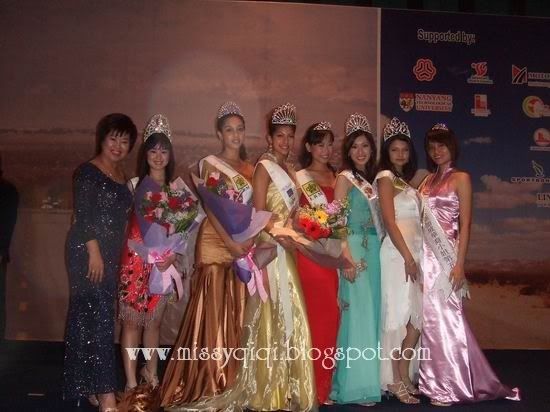 Me me me…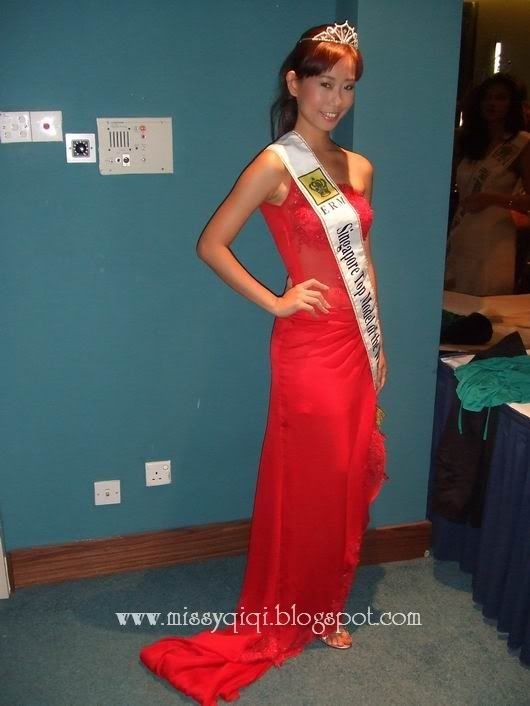 "Papa san" and me… Now left only him le, Brian left the company.. 🙁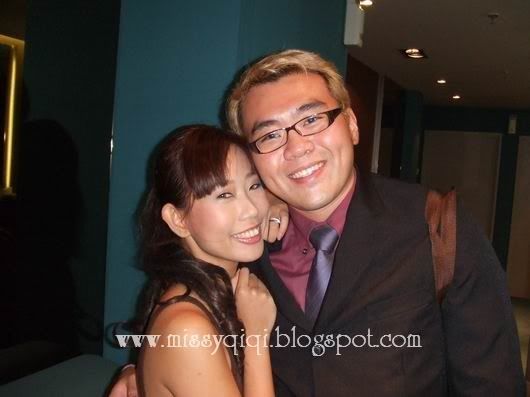 Cailing, Nagris, Stacy and mine gown are from Yvonne creative.. 😀


6. More photos from YSL events

Yappie, thanks to the Kenny, product manager from Luxasia ~ YSL for the photos and the photographer too! 😀


Cailing, Me, Khai(makeup artise) , Mr T, Lionel(makeup artise) and Yifei




cailing and me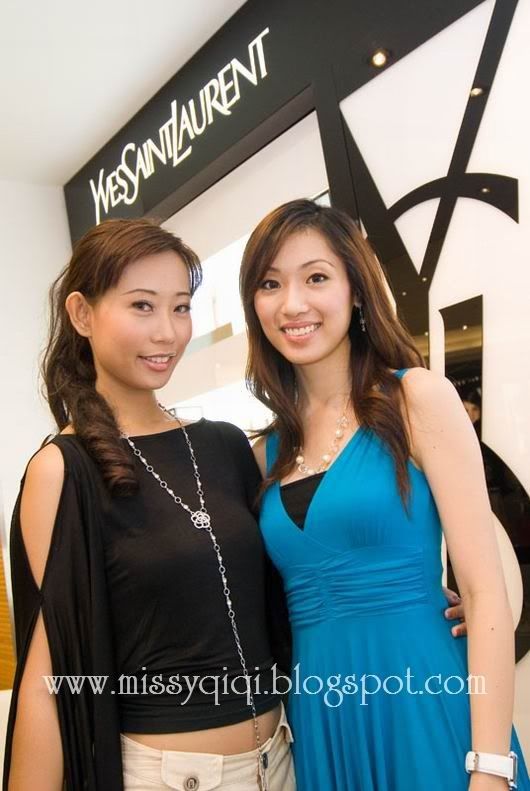 Me side view..




The small makeup workshop.. On new products.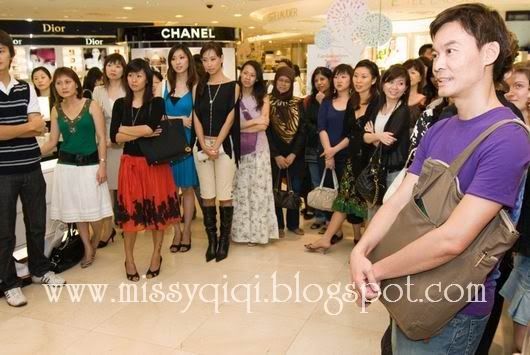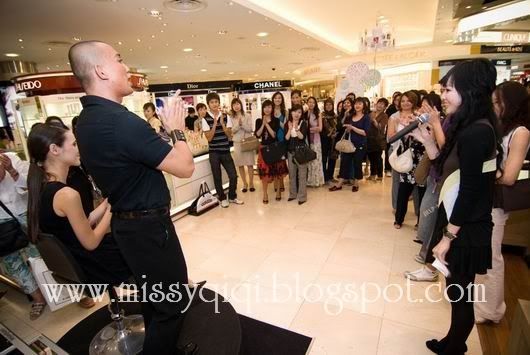 Chatting with the GM, Angela




Our expression.. -__-" 😛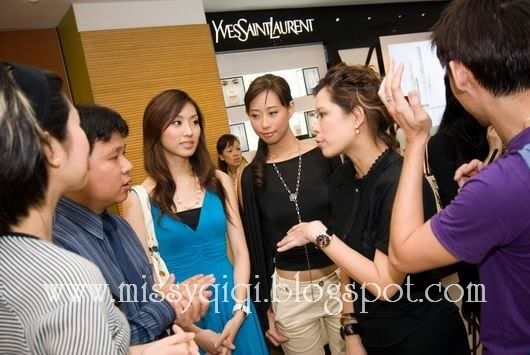 Me me..




Group photos again! Khai, Mr T, Angela, Yifei, Cailing, me and Kenny.




Can't wait to attend their coming event! 😀

Actually joining pageants and in the modeling industry really helps me alot in how to present myself, how to hold a conversation although still not very good yet, but compare to last time, not even dare to talk on the stage or even talk to strangers. Is really quite a good experience which is hard to come. 😀

Finally get to register to work as a freelance nurse le!! yappie!! Can't wait to work!! Really miss working alot alot alot!! 😀

My ID Tag cum badge to wore when on duty.

a>