Had my 1st TVc filming today!! Is a Tiger beer TVC. 😛 Was very excited haha.. though i know that i'm not the main charater, my "bf" and "grandfather" is the main charater. 😛 But I still have fun though. Observing how the crew work etc.

What to know what I'm acting in this role? Haha.. just wait for the commercial bah.. There will be a few generation shown, mine will be in the Yr 2007 😛 anyway small role also haha.. Don't think can even recongise me.. -_-" So as usual photos time! Suppose to take a "Family" shoot, but my "bf's sister", "bf's brother-in-law" and "bf's father went off first coz they have finish their scene. So didn't manage to take a group one, except individual photos.

Setting up of the camera and backdrop




Me, me and my angbao!




The pretty babe!! I like her nose! Sharp and nice! She's acting as my "bf's elder sister"




The havoc grandmother.. She got lots of jewellery and modern clothes.




Bobby, the guy from Shooting gallery! Thanks to him, the stylist and director too..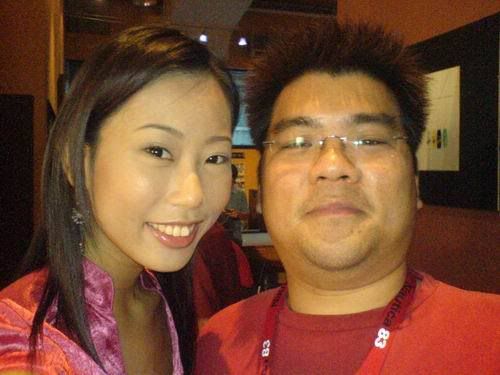 Lastly my "bf" how can i miss out… 😛 Handsome boh.. He's only 22, study Law..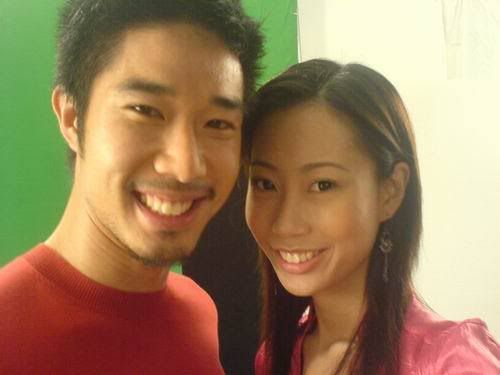 Lastly me after the shoot, having lunch around the area. 😀




~~~~~~~~~~~~~~~~~~~~~~
Exam is next week le! Must study hard hard!! 😛 Lots of my friends are meeting up to study but i can't coz i prefer to study at home coz food is easy to access! 😛 And don't cost so much also.. haha… Coz i like to eat and study at the same time.. 😛

The 1st cup is barley water, the 2nd cup is herbal tea from grandma, and the rest is food and food in the photos and those not taken.. haha.. So if my friends borrow any notes from me, sometimes got abit of food stain 😛




Ok thats all, going to update my fashion palace now!! Those who are having holidays right now, enjoy!!! 😀

And those who have voted me, thanks alot really! Sometimes i know is abit sian, keep on seeing my face since Glamour Quest – Ms Singapore World than now Miss Chinatown.. -__-" This will be the last one.. 😀 Btw, the finals will be held at Novotel Hotel on the 6th dec, those who are interested to watch the babes and have dinner at the same time, can email me, or place your comments below. Min. each person is $90. Just make sure u don't eat and watch at the same time, i can't run down and save u, if you get choke. 😀