Yapee.. at last the tiger photos is out. Hee.. Choose a few of the photos to load up. Can go to under links – modeling. Hope you people enjoy the photos.. Hee.. Here is one of my tiger photos.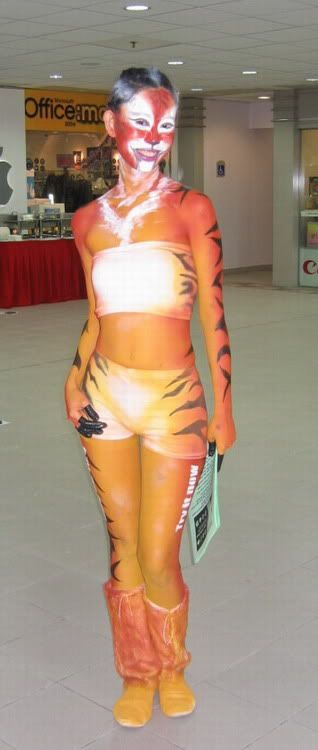 How was it? Hee.. Imagine we are wearing like this walking round in the Funan IT Mall. Haha.. Alot off people want to take photos with us.. Lol.. Find that i look shorter with all the strips on?


Tomorrow meeting dear in the morning, after that will be meeting Qing Ying and Fang Fang. So long never see them. Wonder how are they doing? Hope it will be a happy and peaceful day for me. And you, readers too. Cheers..