Before I continue my taiwan post ~ Happy NURSES day to all the nurses out there! 😀
Received a wonderful cake from 1 of the doctors ~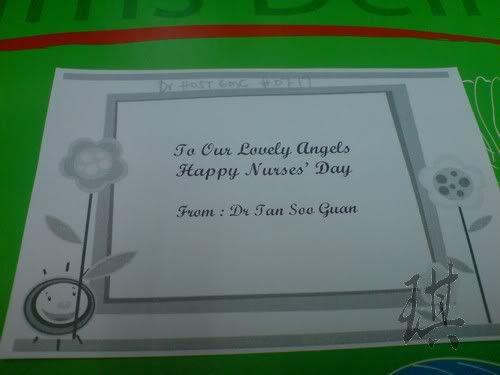 Plus, a wonderful surprise birthday cake from my colleagues/ friends. Thanks to them, really brighten up my Saturday. Not in a very good mood past few days, make me feel that I have a worse birthday day this yr, but they did really make me happy, and sorry to scare u gals that I cried! :X

OK back to Taiwan pics!
On 2nd day of our trip, we head back to my mom's hometown which is at "Douliu" 斗六 which is located at "Yunlinxian" ~ 云林县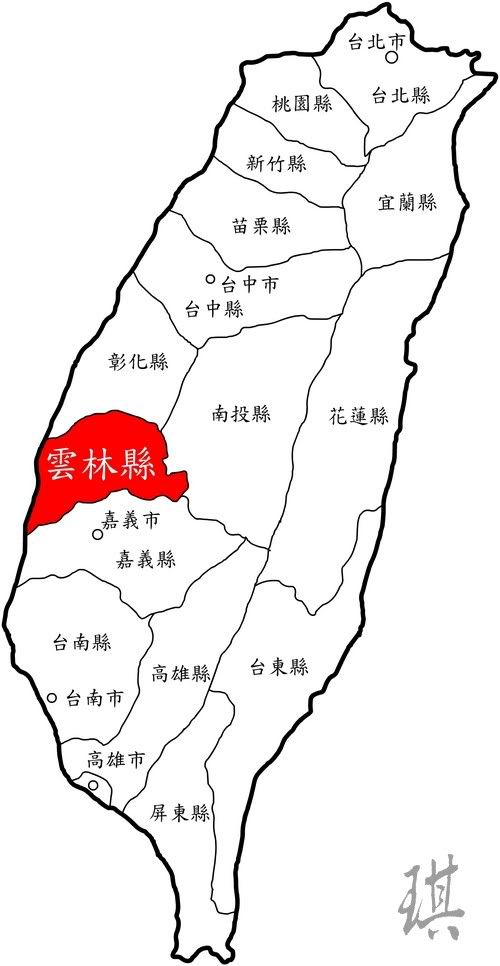 By the time we reach our hometown is already night time, so we head for dinner at a famous steamboat restaurant. Most of the steamboat restaurant in Taiwan is individual use not like Singapore whereby a lot of people sharing one pot.

Yummy "muachi"

After we had our dinner is already very late, about 10pm plus but Mom, sis and me still continue to shop around. 😛 Shopping Queen.. Lolz..
We stay at this particular shop for very long, the services is really wonderful, although they already pass their closing time, but they are still very happy serving us, chatting etc. So we took photo before we left.

So for those people who is going to "Douliu" can go and visit this shop! 🙂
3rd Day ~ "Douliu market" and Sister's Wedding lunch
We stay 1 night in this hotel. This hotel is located in the town of Douliu and is quite near to the RB boutique.

Dad and mom having breakfast

Me at the market ~

Crowded market. Is almost like a one stop market, they have wet market, fashion boutique, roadside selling clothes, shoes etc.. I simple love to shop early in the morning over there. 😀

I find this very cute and amazing.. haha.. thats how every seller line up their chicken.

Thats mom and her friend

After we finish shopping, we went back to the hotel, to pack our stuff and also prepare for my sister wedding lunch. The wedding lunch is heald at one of the Jap restaurant near our home. Is a very big and nice place.

Sushi bar

Nice deco in the private eating room plus some photo taking outside the room

My niece playing around..

The couple walk in!! But something happen ~

My dad is walking behind them, now he become the main person… everyone had a good laugh.

Enjoying the video clip

Yummy food~

Group Photos

Shoots outside the restaurant

Their garden..

After lunch we went for "fenyuan" This is also one of the must eat dessert if u guys go taiwan

My yummy coffee fenyuan.

Back to Uncle's place.. he's cute little doggie~

Thats all for today~ Lolz.. me very slow -.-"
Happy happy tmr is my birthday!! Is also my brother's birthday!!