Yapee..

Started my annual leave today… At last can relax after working so hard. Last week was a busy, tired and fun week for me.. Not only work but something else.. Wanna know take a look at the photos ok.. me lazy to talk talk.. Hee.. If want to see more of it.. Click thr related links on your right to watch it.. Enjoy…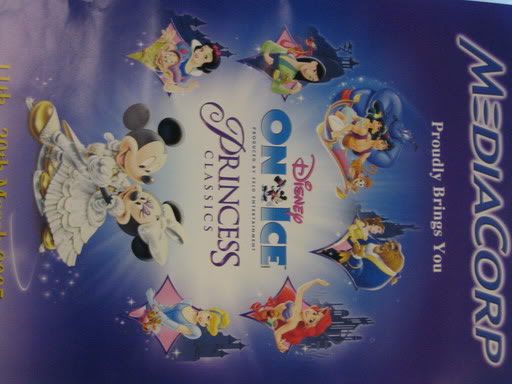 Watch Disney On Ice with my colleagues cum friends on wed, 16/03. It was a fun outing.. Have lots of fun.. Before watching DOI, we were at Bugis Long John Sliver talking crap.. Mostly about nursing.. Keep wondering do anybody respect n recongise us as a professional anot? Or a high class maid (that always make us feel that espcially ppl like to link nurses as cleaning buttock only!! what the heck!)

Anyway after watching the show, we want to changi and continue to talk crap till 11 plus to catch the last train and bus.. It was fun.. planning an other outing this coming sat at sentosa, wanna see missy in bikinis? Haha.. Just joking..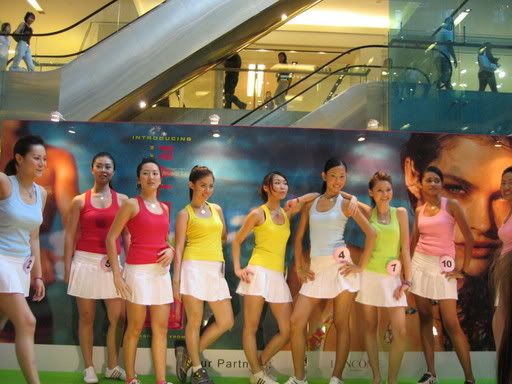 This is the Ralph Cool Girl Contest took place in Paragon on Sat, 19/03. It was fun, very nervous and very hungry.. Hee… Although I didn't get into the top 3 but it was a very nice experience.. going through all the audition, selection, training for dance and photo shot(came out in 8 days-with sly asthe cover story), its was fun.. It also let me know that I must learn to speak well infront of so many ppl. Prepare all the script in my mind.. but just forget it once i pick up the mic.. Haha.. must polish up my english too hee..


Here are the winner..

Starting from the left is the 2nd runner up, the middle is the winner (you may get to see her in the up coming issue of 8 days) and the right is the 1st runner up..
Okay… Need to stop blogging liao… will update you guys when i finish my leave, how an i going to cope with my work after 1 week rest.. Hee… Have a good night… Hugz..