Sorry for not updating both my blog and fashion.palace, quite busy for the past few days. Cailing, Chez and I went to look for sponser for our gowns, cocktail dresses n etc for our competition in Jan and Chez in March. Before that we had photoshoot done before our competition and my hair show etc.. On top of that, my cough is getting better but not well yet, end up I'm getting flu now!!! Mom has been nagging at me to see doctor but still I don't like to see doctor. Ya i know abit dumb right, for the past 2-4 years I have been seeing doctor and work with them, but when sick I just refuse to see doctor unless I can't get out of bed or I really need MC to rest 😛

Anyway hope my sickness will get better when the new year comes, otherwise how to go to Beijing with my cough and running nose! Some more is winter over there! So this few days got to be a good gal, must take medication on time..

Nothing much to write, coz super tired, just finish writing some stuff that M2B wanted, the broad casting company and also the sponser of Miss Chinatown. So just show u guys some photos ok! Btw, due to some new changes in me, so do not see the photos, when u r drinking or eating hor. 😛

1. Photoshoot on the 2nd day after Miss Chiantown finals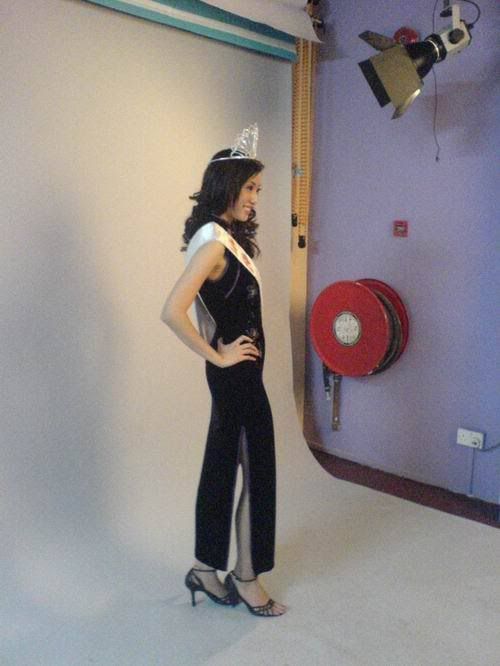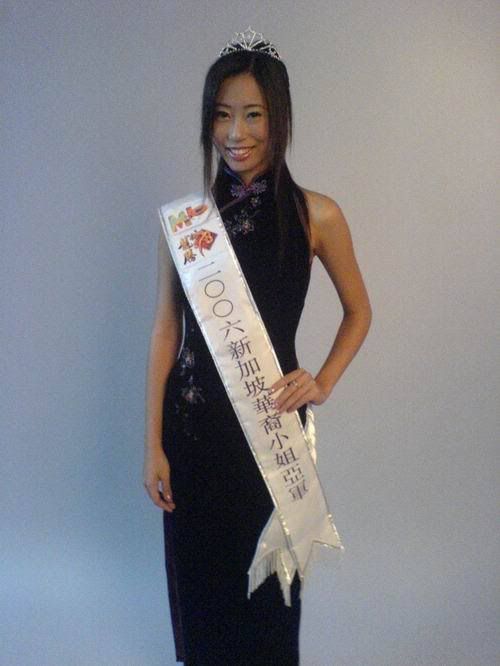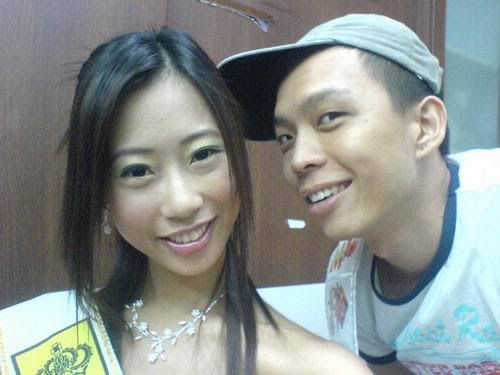 Didn't manage to snap Chez, coz I'm changing she's taking photos, I'm taking photos, she's changing.. LOL… After that Chez and me went to Payar Labar ~ This Fashion to shop, coz she hope she will be able to find some nice dress but nope. So I went back home after that.

2. Looking for Sponser
The 3 of us went to look for sponsers to help us in our competition. So on that day we went to Anne F and Perfect In Black. So happy and glad that they are sponsering for us! Otherwise, now I'm not working abit broke to buy nice glam cocktail dress.. 😛 Anyone would like to sponser us dress, jewellerys etc?? 😛 Haha..
After trying all the gowns, meet up Benny to have dinner before he book in.

Pic taken not very clear, got to wait for Cailing to send me some photos.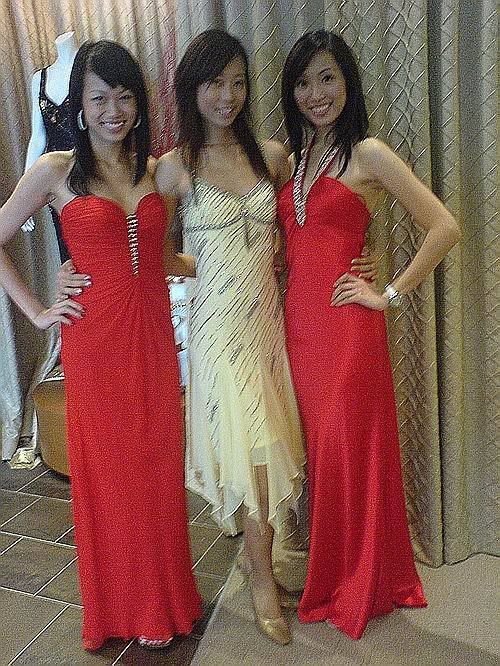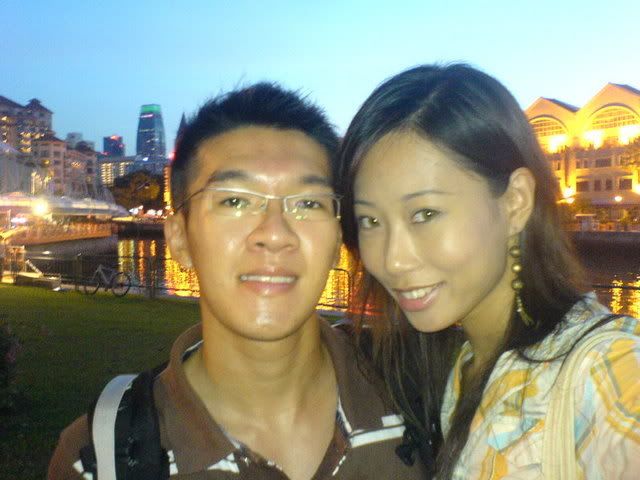 3. Redken Hairshow.
In the first place, didn't agree to do hair show, coz my hair ends is spoilt so no point doing. But Wendy said why not use this time round to cut your hair for free and u get paid for it. Ah.. Good idea, haha.. so i agree and went down for casting. Ever do hair show with them before, so got through the casting.

After allocating the models to the salon, I got Casey.inc to do my hair. And I do like the outcome of my hair! But I need to style before i go out, otherwise I will look very studeous.. haha.. Only one pic from my hp, the rest have to wait for Macy ~ Model and Cailing to send me the pics.
Think I better get my camera repair, it has been months liao.. sianz.
Oh ya, Was surprise that Cailing also doing the hairshow haha.. its nice to have some one u know doing shows together, so I wouldn't feel outcast, coz I'm abit slow in making friends.. -_-"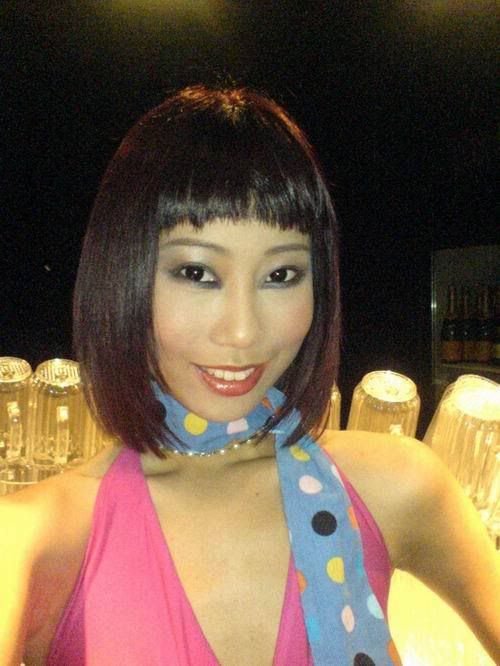 How was it?? Haha.. Hairstyle look abit like Fann Wong's current hairstyle but mine is abit shorter. Got good and negative feedback.
Good ~ look more like a model, after styling la and suits my face.
Bad ~ look like a tu.. haha

ok, got to sleep le, finally type finish tired sia… oh ya my results is out!! So glad that I pass my exam!! Haha… Was so afraid I failed my POM, coz the lecturer said that every sem, lots of students failed this subject. Really glad I passed this difficult paper, coz I didn't study much, as I was sick at that time.






Lastly, subawards and Titles for Miss Chinatown! Hmm.. they miss out Miss Oriental Pearl and Miss University.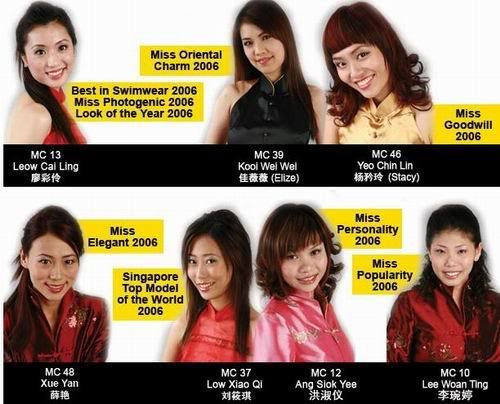 Nitez… hmm.. should be morning liao.. -_-"