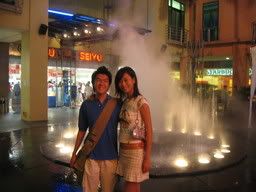 Have fun with your loved ones yeaterday? i do have fun with my loved ones.

Yesterday me and my bf celebrated our vday at bugis, mos buger. although it was just a normal place with normal food but its a day where every couple make a point to be pretty or handsome to another half.
Ok thats all for my vday.
PLS: me don't one to bored you guys by saying every details of my vday, just take alook at my pic will do!!