Yoz yoz.. update le!!! hehe.. Too tired to blog last few days, so decided to blog today coz I'm ON LEAVE starting tomorrow!!!! Yappie!!!! I'm a happy little gal!! 🙂

OKok, lets have a brief summary on what i have done for the past few days besides working. Have a few casting for the past few days, suddenly alot of casting but hope i can get at least one of the job man.. ;p Besides that we have our annual monthly gathering!!! This time we included our current houseman – Xinyi, Trainee Houseman – Alvin and medical officer – Ek to join us! I didn't imagine including them in our gathering is such a havoc!! I mean a good one! WE almost turn the kushinbo upside down! Haha.. What makes me more suprise is Alvin, who seems so quiet in the ward, quiet until i don't think anyone will know his ! During the dinner he actually said alot of crap stuff and make us laugh until we cried or almost there! Thats a good one Alvin!! Haha.. ok pics time!


Me inside the toilet taking a few zilian pics while waiting for Peizhen, i like this coz i look funny!




From clockwise, Ah Woan, Cindy, Yan Peng and Sumita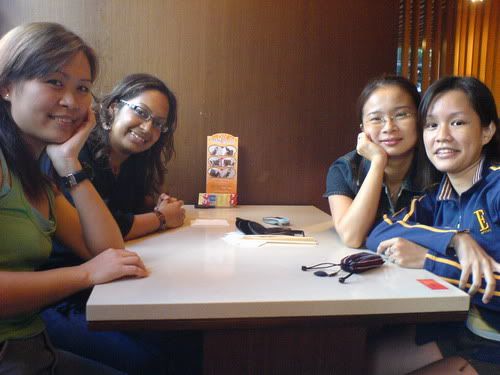 Pei Zhen and Me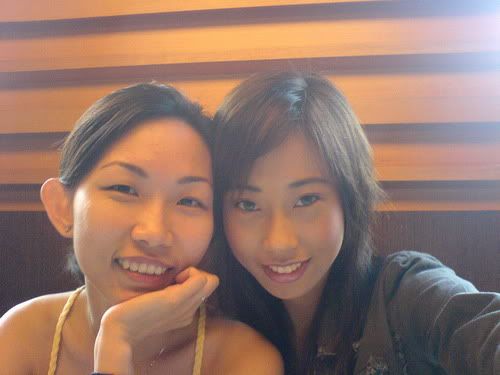 Sueching, Peizhen and Me..




Ah Woan posing for the camera…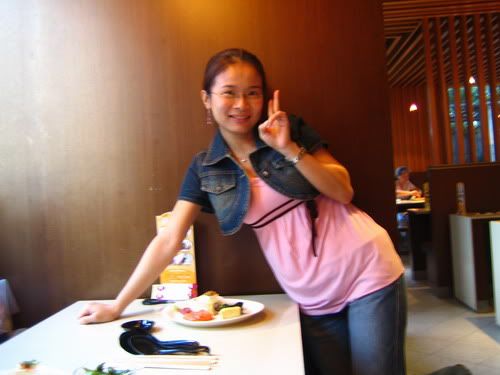 The thorns among the rose… Hehe.. Left is Ek , Right is Alvin




MH – She's a Pharmarcist ;p




My Strawberrry ice cream and cotton candy!! Hehe.. When we heard the "Dong dong …" Our table turn quiet and when when they annouce they are giving out icecream and cotton candy we all rush like mad! Hehe..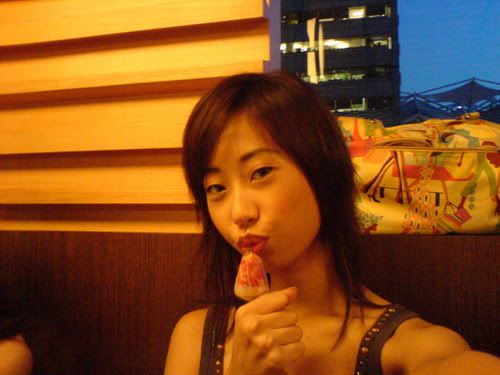 Alvin with his cotton candy.. He wanted to take 2, but saw so many kids Q behind me, he don't dare to ask for 2 ;p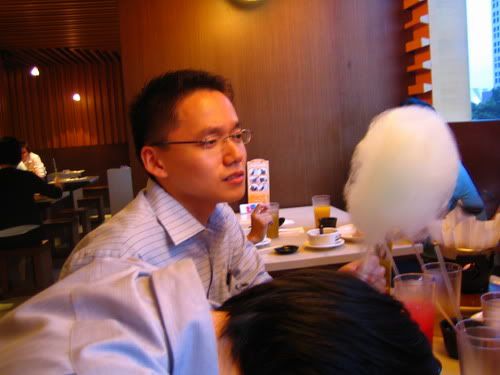 Big feast!!! The whole gang without me of course, coz i'm the photographer..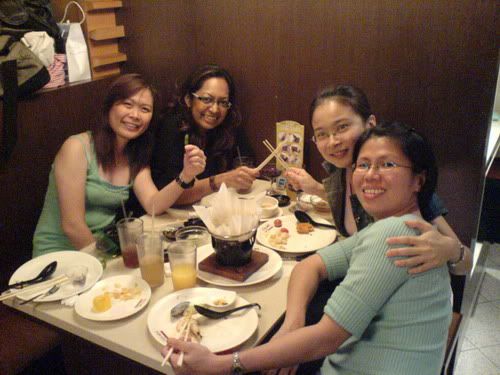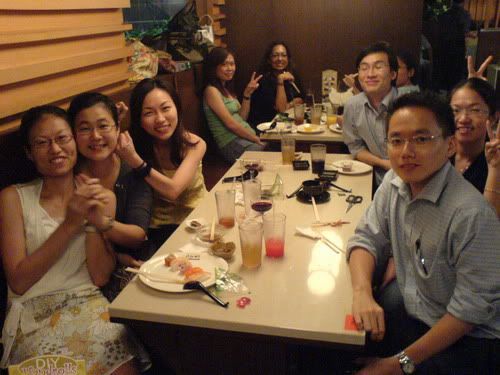 My "GF" Yih Shan, with Alvin as background.. While we were talking, they realise that tboth of them are from the same school, Alvin is my gf senior.. Hehe.. S'pore small ..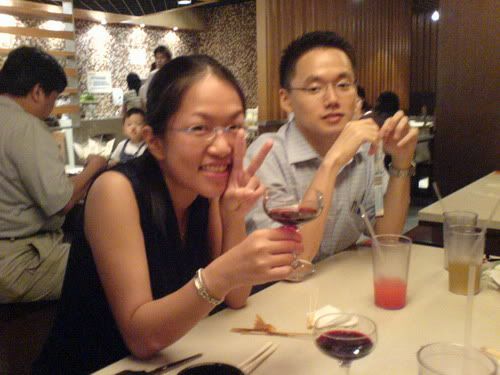 Me inside EK's car on the way to Selegia to play pool.. actually not me coz i don't know how to play.. I went there and play TIME CRISIS.. and i somehow got addicted!!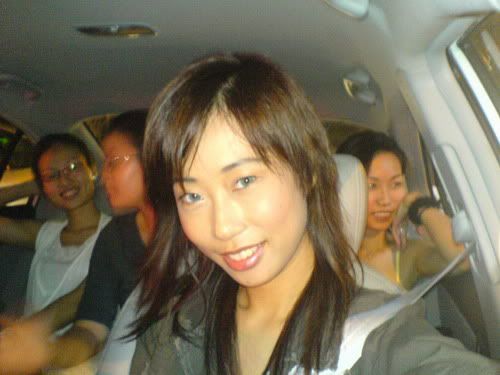 Xinyi and Sue ching… I like Xinyi smile, coz got DIMPLE!!! hehe..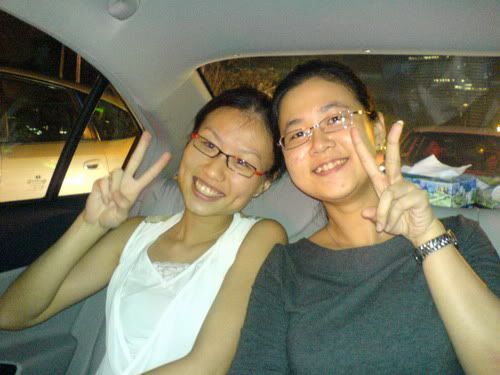 EK, serious driver, don't play play… hehe..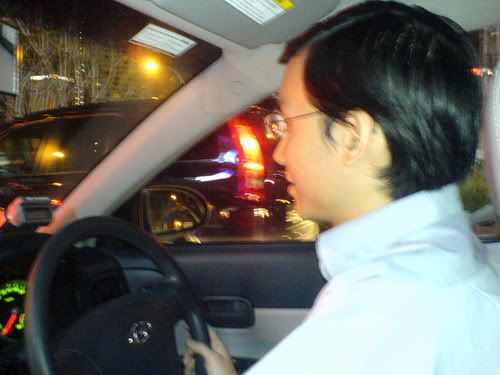 Pro pool players..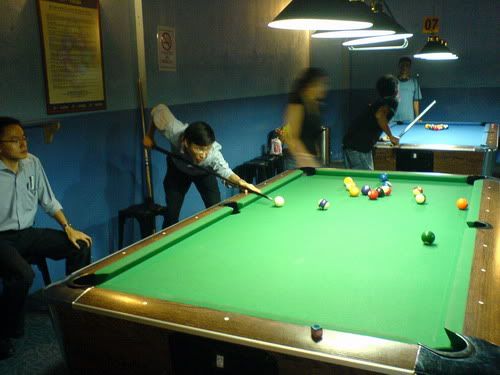 One of the good players, beside yan peng..




Beside Alvin and me playing TIME CRISIS… Cindy and Yihshan also playing..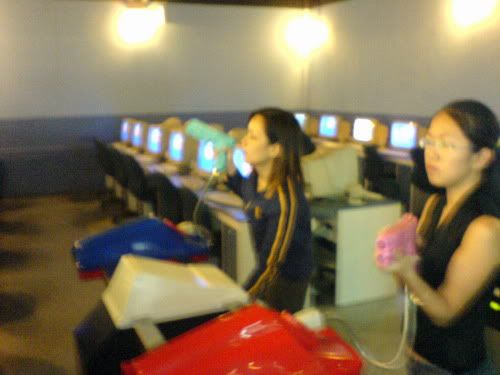 With my "GF" – Yih Shan




Xinyi and me!!! Pretty Doctor right.. hehe.. too bad she's taken!!! Haha… Remember i have a yellow specs? Is the same as hers, just that different colour!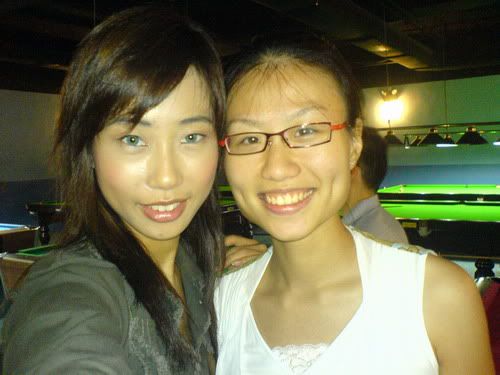 Cindy and me




Complicated relationship.. Cindy is Yihshan "ONS (one night stand)", I'm YihShan "bf", so Cindy and me are rival.. whahah..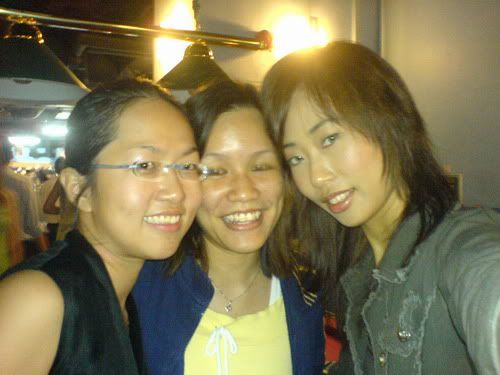 Thats what i wore on that day!!




~~~~~~~~~~~~~~~~~~~~~~~~~~~~~~~~~~~~~~~~~
After that the next day i went for casting at Somerset area than meet Benny at Parkway to have dinner and bought eyebrow pencil coz i have been using eyeliner to draw eyebrow thats why so dark and funny -__-"…. anyway both of us are tired.. so didn't took much pics.. all my zhilian pics not nice, eyebag damm big… not nice…


What we ate for dinner..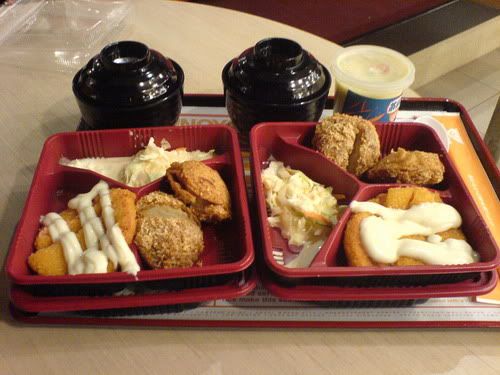 Taking photos with dear, making alot of funny faces… -_-" think i started to like doing funny faces since the pagent..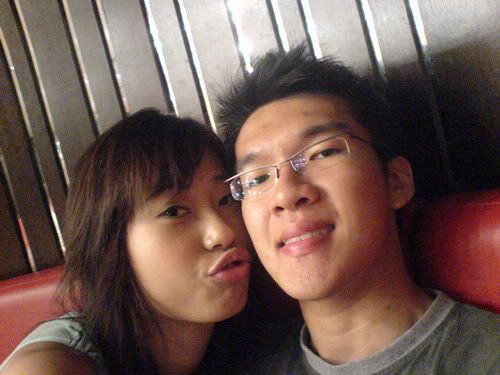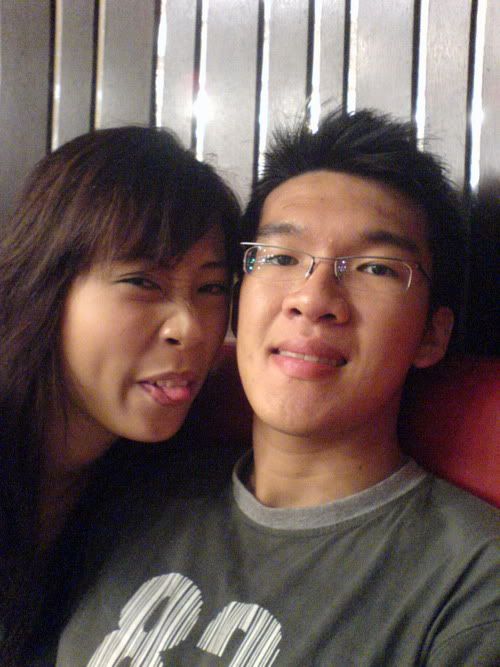 Last one to end the day.. ;p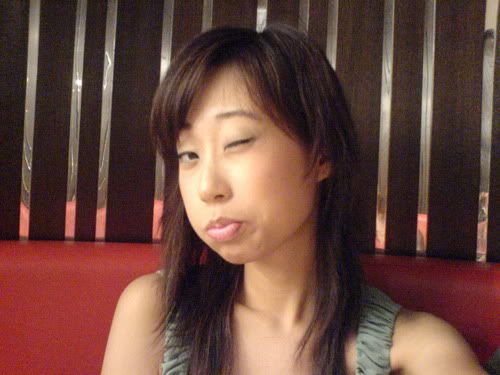 ~~~~~~~~~~~~~~~~~~~~~~~~~~~~~~~~~

Ok thats all for today!! Sleepy manz… tmr need to wake up early to meet Benny than meet photographer than go for 2nd round of casting… so many casting, so little jobs.. I like Feb to June, coz was busy with some modeling assignment than after that pagent..now so quiet abit funny.. -__-"


5 more days to my birthday!!!! 03.08!!!!