HOHO Merry Christmas!! How was everyone christmas?? Having fun? I bet everyone does! Sorry for not blogging the past few days, coz besides going out to buy stuff attend BBQ, gatherings etc, I'm also watching ~ It started with a kiss <> on youtube. Very nice comedy romance show. 😛 Right now watching it for the scond time! Ok enough of my show thing. Photos time! Photos showing what I have been doing for the past few days!


21 DEc ~ Baby's Full month & Army BBQ
Went to Benny's friend house for their Baby's full month. Is a handsome baby boy!! 😀
But don;t dare to keep saying the baby handsome, coz the old saying, cannot praise baby too much. 😛


I think he is trying to pass motion haha.. coz his face turn red haha.. Ask Benny to carry him, he dare not. He said soft soft de… hahaha..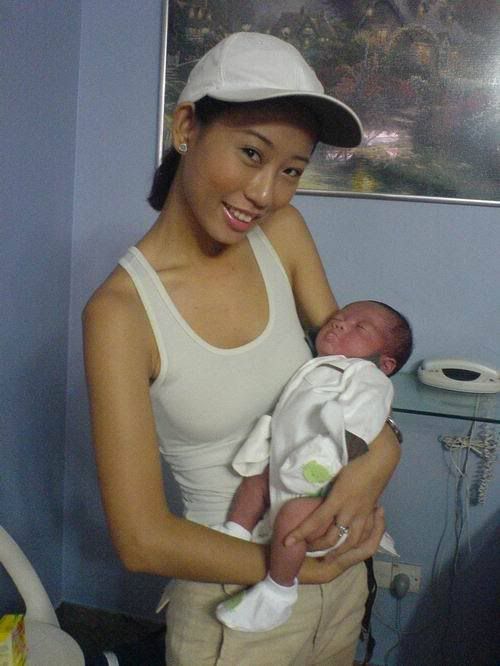 The couple and Benny, the gal ~ Ting ting is Benny's friend.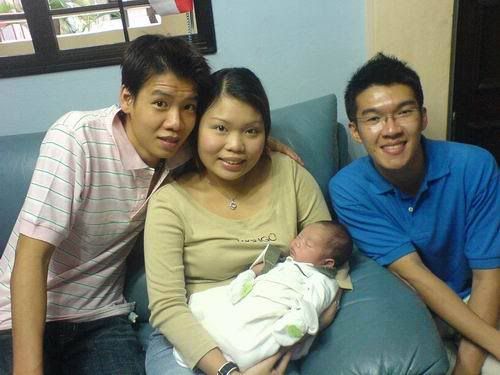 Benny, me and the mom n baby!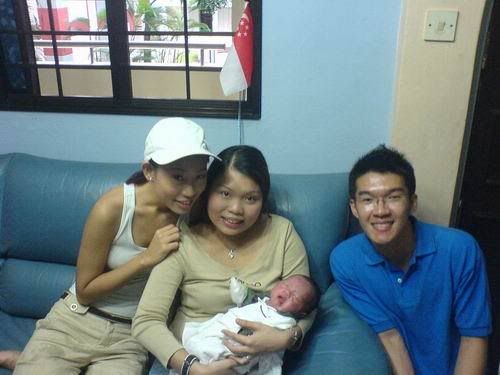 Handsome baby boy!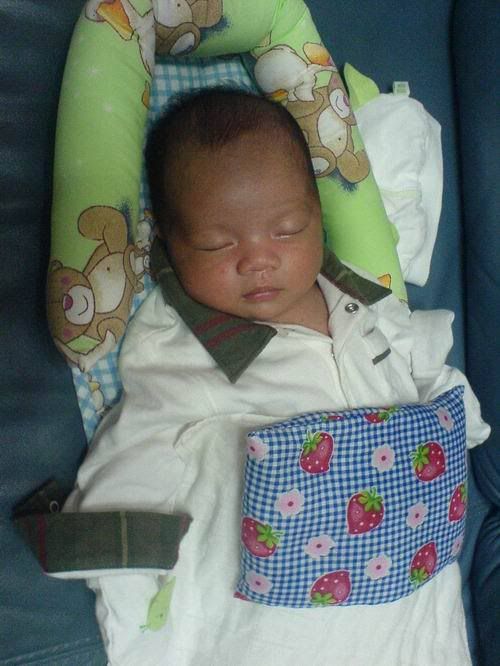 After that we went to Pasir ris for his army BBQ, when reach there, none of his army guys brought their gf, so i stay there for awhile talk to his friend which i'm close too ~ Victor, before going home. Left him with his army friends to enjoy. 😀

Benny and me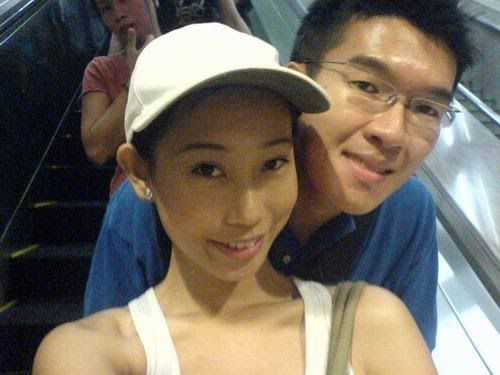 BBQ!!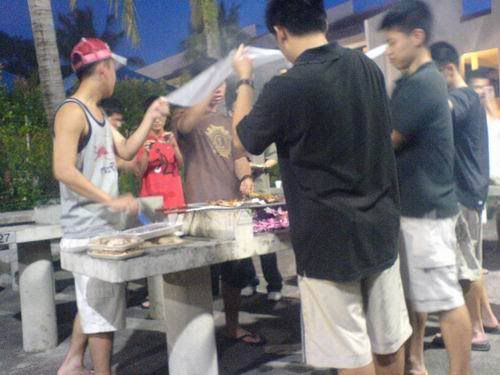 ~~~~~~~~~~~~~~~~~~~~~~~~~~~~~~~~~~~~~~~~~~

22 Dec ~ Secondary gal Kdinner!
As usual meet up the gals for xmas gift exchange every xmas, thats a good way of keeping contact and know how each other is doing. I miss the gals so much!!! Hehe.. Before that went to mango and grab my winter coat at Mango before its gone. Was very lucky as it only left 1 piece XXS on the shelf.. heng.. sometime its good to be skinny for once i appreciate it.. -__-"
Pics of me taken 2-3 day before i went to buy.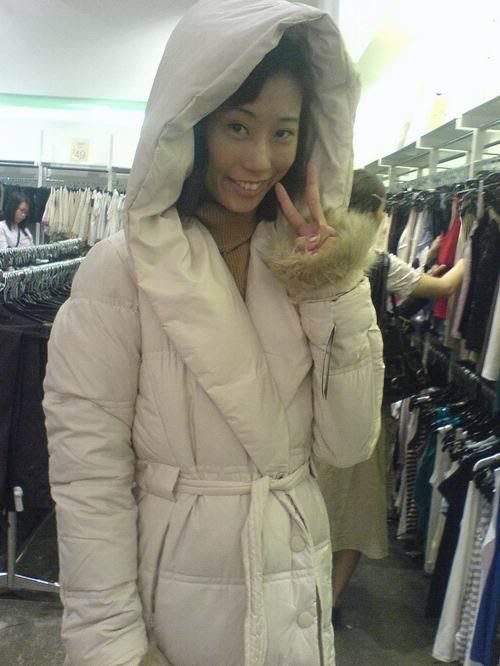 Kdinner at Kbox ~ 7pm

Zilan and me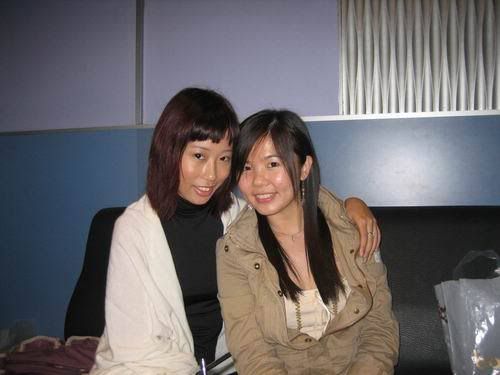 Qingying and me. We sat side by side during secondary school time.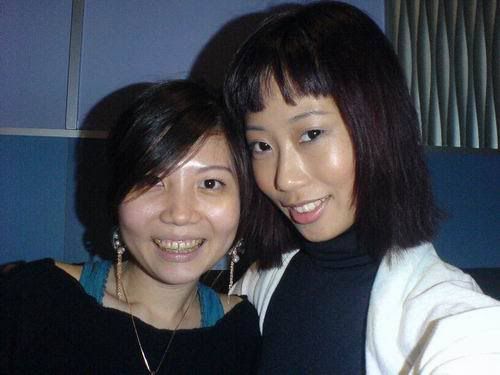 Left to right: me, Qingying, Zilan and Fangen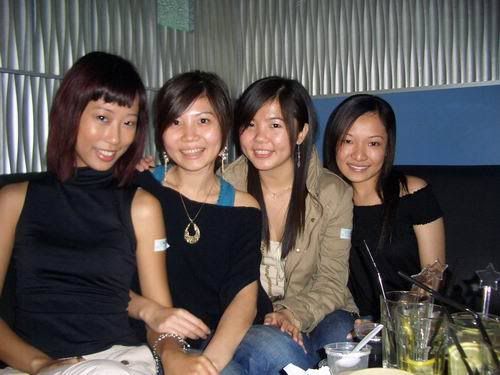 Chorlin and me, another missy from TTSH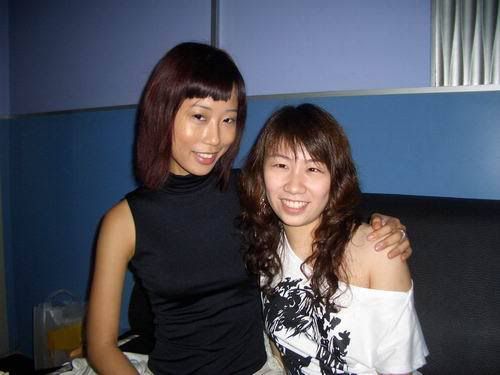 Fangen and me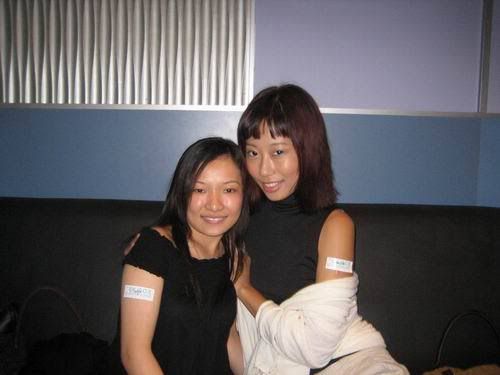 Qingying and fangen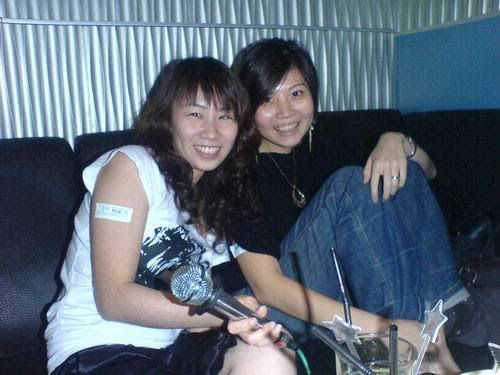 New age singer ~ Chorlin..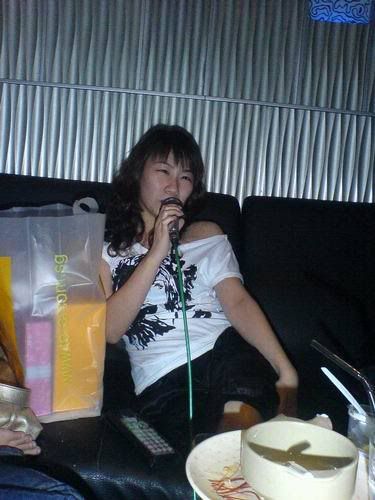 Left to right: Chorlin, Qingying, Zilan and fangen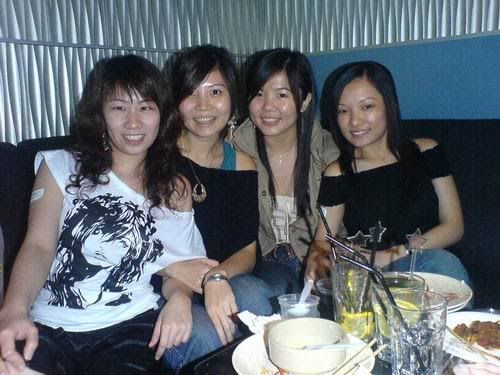 Another new age singer ~ Qingying..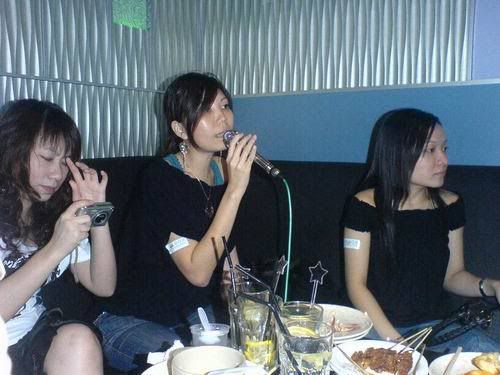 Group photo! abit dark.. something wrong with my flash light -__-"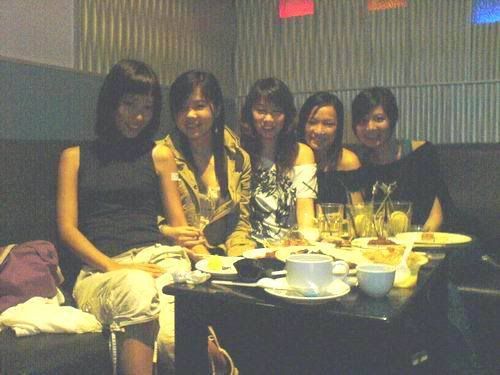 ME with the christmas tree.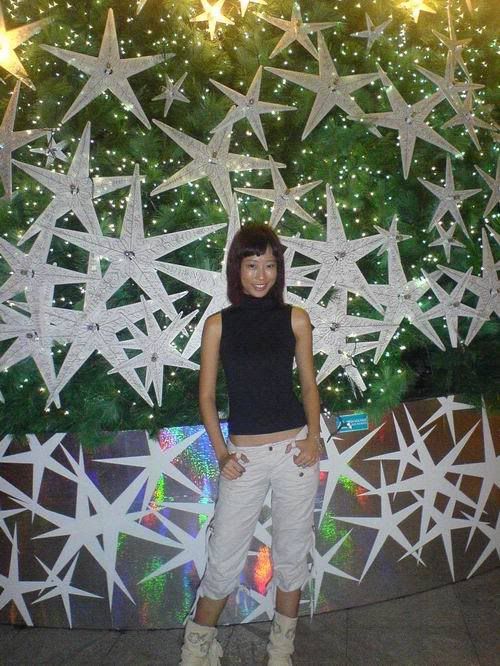 We end our gift exchange gathering around 12mn. And here's is my present from the gals!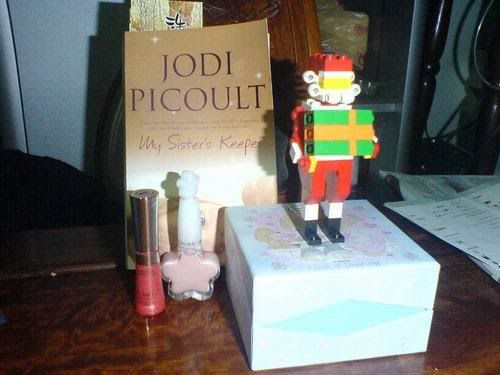 My sister keeper book from Chorlin.. she still remember i love to read haha.. Is a very nice story. Is about young gal, who born for a purpose ~ born to help her sister to fight against disease ~ leukaemia. She wonder what her life will be like if weren't tied to her sister. So she make a decision ~ sue her parents for the rights to her own body.
The santa clause lego from Qingying.. so sweet for her to do it, she made 3 angles and a santa clause for us. and i got santa clause!
Loreal Glam shine and nail polish from Fangen. A gal will never complain they have too many clothes shoes and lipstick so does me! Haha.. though i got more than 10 lipstick and lip gloss but i still love it!
T-shirt from Zilan, not shown in the pics, coz the very next day i wore it to go out le. 😛

~~~~~~~~~~~~~~~~~~~~~~~~~~~~~~~~~~~~~~~~

24 Dec ~ Back to SGH

Had a christmas dinner at the pagent organiser house at about 7pm. Was there with Cailing, we stay there for a short while before going off. She went to meet up her friends and I went to meet up my friends at SGH. I MISS THEM!!! So sweet of them to ask me come back to hospital coz they have something for me, but I didn't bought them any coz my pay only allows me to buy limited gifts. So i promise them when i go china i will buy them nice present hop i have the time. 😀

Yanpeng got her gift her lingwoan.. haha.. check the next pics.. 😛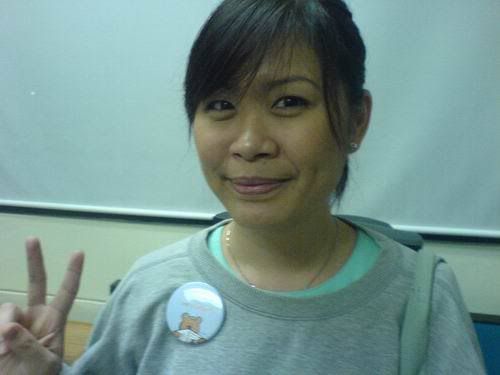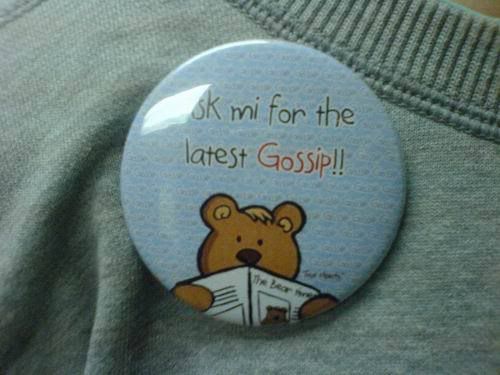 Lingwoan and me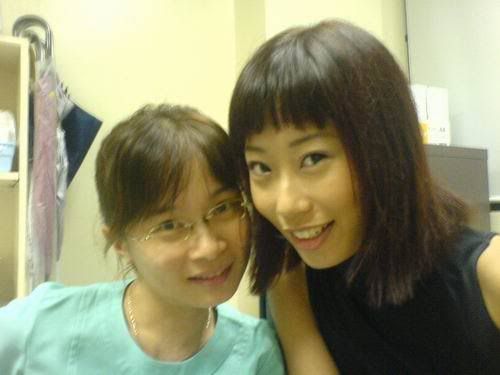 Lingwoan and the other nurse toping up the stock for tmr.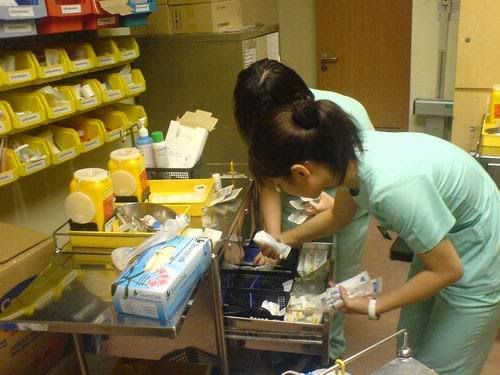 me also inside the store room helping them to top up and prime IV drip.. seriously i miss the job.. 🙁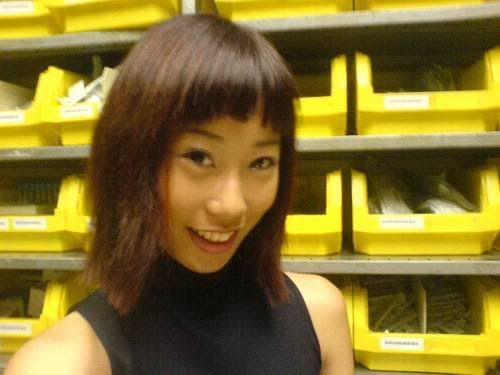 From left corner
Big round earrings from Peichen, Ribbon earrings from Sueching, Cute little deco from Yanpeng, Keychin charm from Lingwoan and Tinkerbell earrings from Lingwoan and yanpeng.



After helping them to top up I went home. I know there is always a saying that in work place you will never find true heart to heart friends, but I dare to say out loud they are! Looking at the xmas card they wrote for me, inside my heart a feel alittle pinch and sweetness. Because of that I miss you gals even more!!!! 😛

~~~~~~~~~~~~~~~~~~~~~~~~~~~~~~~~~~~

I know this thing has been quite some time back, but I just got the cd recently. Pics from the IMOTY in Korea taken by the photographer. So its some of the photos u guys have not seen before..


More of the gals..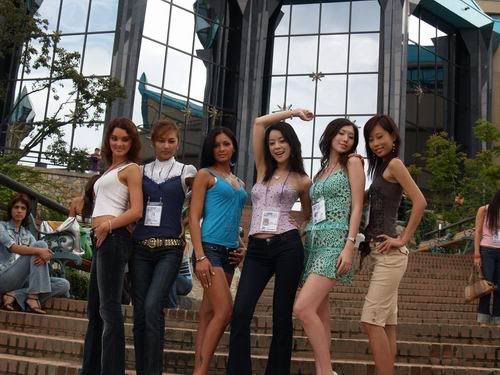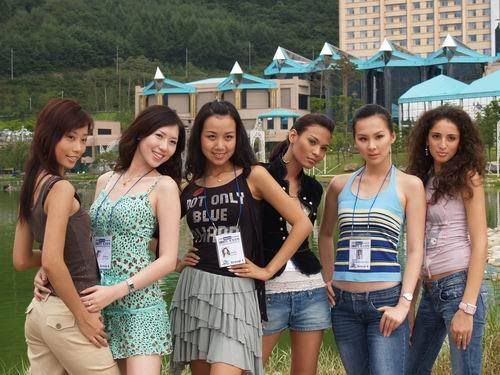 We are suppose to pretend we are dancing, but i think laughter more than dancing.. 😛




Practicing the korea traditional dance.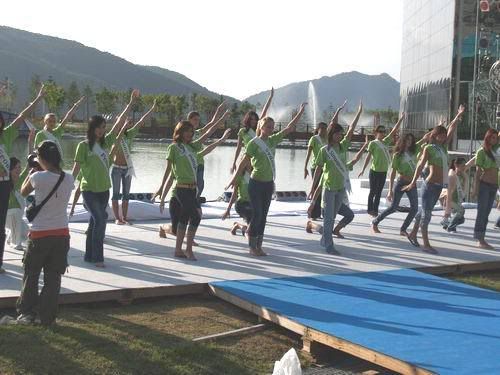 Me enjoying the speedboat ride!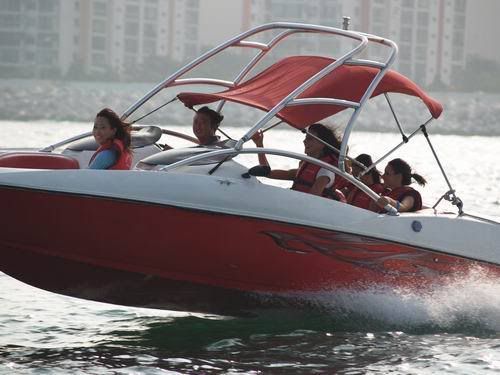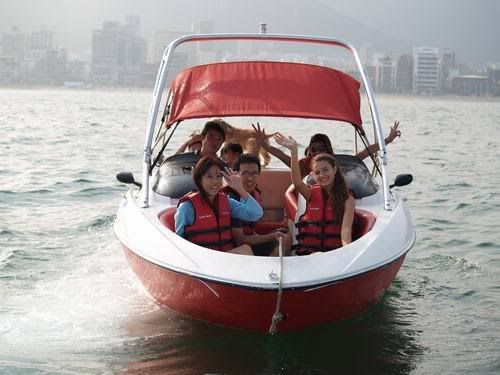 Something funny about my expressions haha..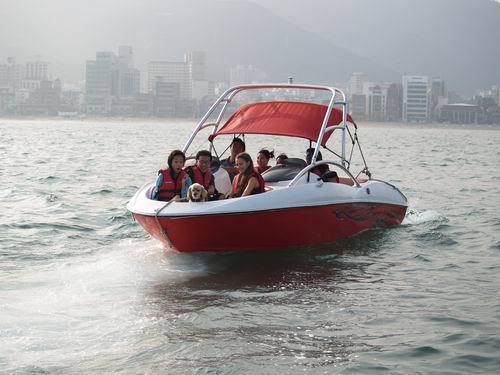 Me at the night market!




Another korea traditional simple dance and show case of costume.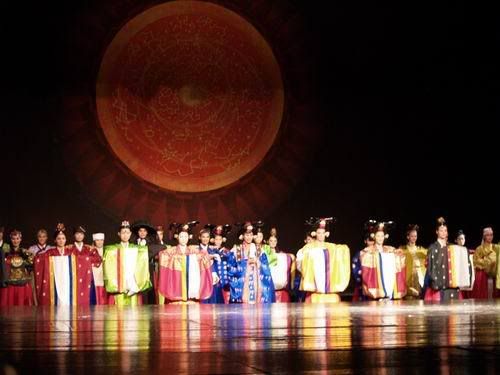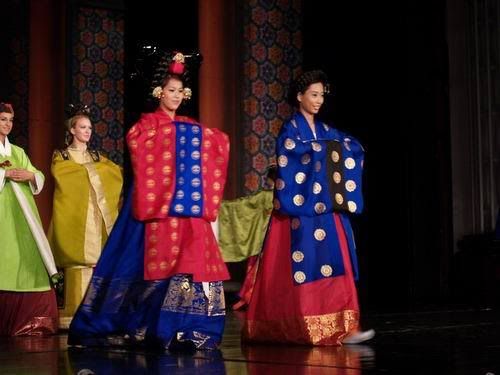 The wonderful performance by korea dance troupe.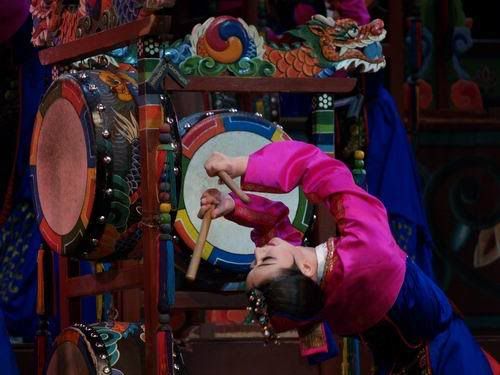 ~~~~~~~~~~~~~~~~~~~~~~~~~~~~~~

5 more days to NEW YEAR 2007!!!
As a shoes lover there something i want to share with you guys from one of my fav shoes shop!! Sorry about the late info..





Haha.. got bridesmaid shoes!! Cool, next year "Uncle" going to get married haha.. though me not the bridemaid, got to be macee.. 😛

ok.. got to sleep.. Nightz!!! Before that.. last christmas gift from tigercheeze ~ LD, we took part in a secret santa gift exchange and she's my secret santa.. Thanks for the gift and I love it!!
A beautiful design letter from her, nicely wrapped up white leggings and Anna Sui lipstick compact!