I have a wonderful weekend, how about you guys 😛 though today (monday) was abit lousy for me, but still not so bad.. lolz..
Saturday meet up with Benny and his family for lunch coz his sister is going to China. We had chicken rice cum steamboat feast at Golden Mile. (only pics of me and the food, Benny's family shy shy.. :P)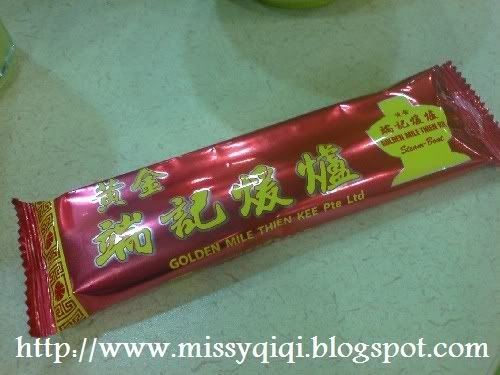 Me

The yummy steamboat

After having a hearty lunch, Benny and I continue our dating and his dad and sister went back home. 🙂 His dad drop us at Bugis but we walk to Suntec, then Benny said he want to go VIVO city so we head down to habour front. Saw this antique car in Suntect city while on our way to MRT. Faster took a pic, looks funny because have to snap fast before the security guy chase me out of the fence 😛

Saw Adeline (same batch miss singapore world) when we reach habour front, so we chat for quite some time before Benny and me went for Ben & Jerry treat! 😀
We had super mix and match ~ chocolate brownie, mint chocolate and coffee flavour with m&m toppings..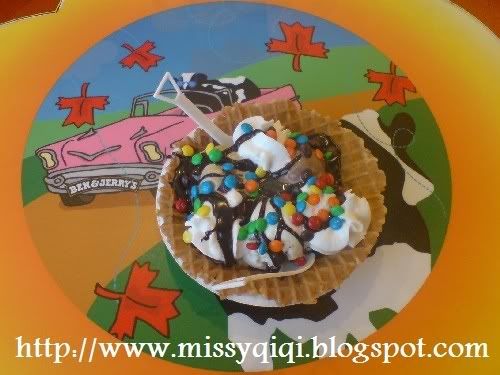 Benny try to squeeze in while I'm trying to take a single shot -,-"

Yummy crust…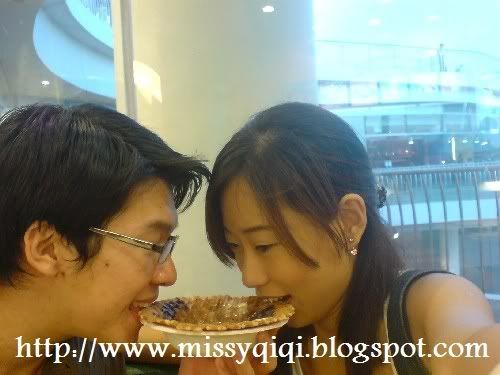 After having Ben & Jerry, Benny and me chilling outside the shopping centre and enjoying the night view.. 🙂 and some snapping..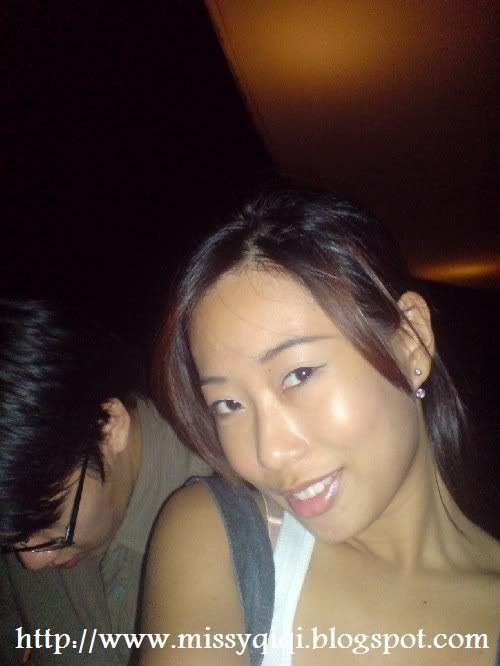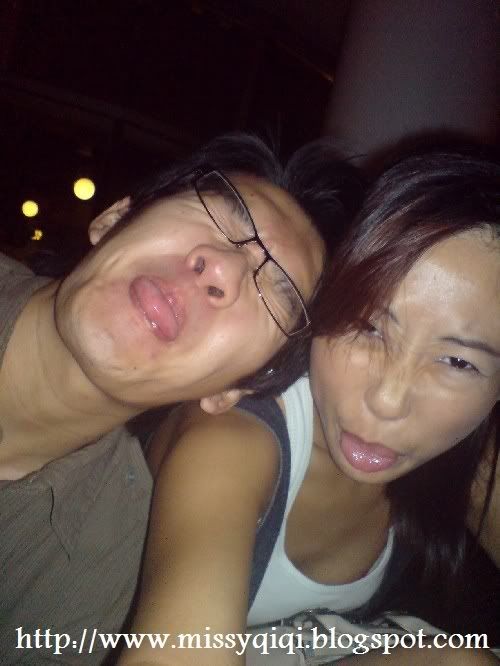 Children having fun at the playground in VIVO

Went to Daiso and Benny bought me some heels cushion before heading home. 😀 More snapping in the train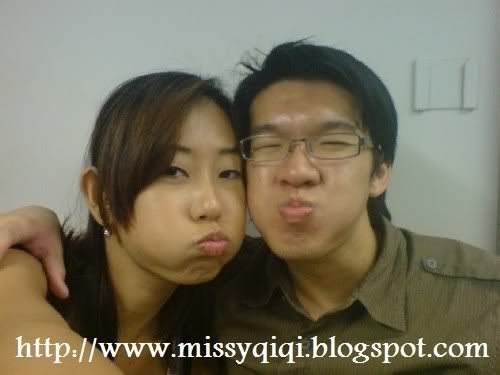 Mao mao and me, brought her down to buy supper and Benny heads home after that. 😀

Sunday, nothing special.. haha.. so its still lovely for me 😛 我好容易满足。。。
~~~~~~~~~~~~~~~~~~~~
Monday time!! Have 2 fittings today one for the coming hairshow this thruday and the other one for the fashion show this coming saturday at St James power station. Will provide the details later so do drop by if you are free ok! 😀
This is my wear for the Redken hair show. This time round will be more on styling, no more fancy cutting for me 😛 The outfit is from SKINZ. I love some of their clothes but most of them are way to expensive! Mostly $300 plus and above but this skinnies is only $170 plus which is around levis price and it fits well! Good question is ~ no $$ drop from the sky… muhahaha…

After fitting went to Orchard to have my lunch first while waiting for the next fitting time which is at 6pm. Took this while on my way to take MRT.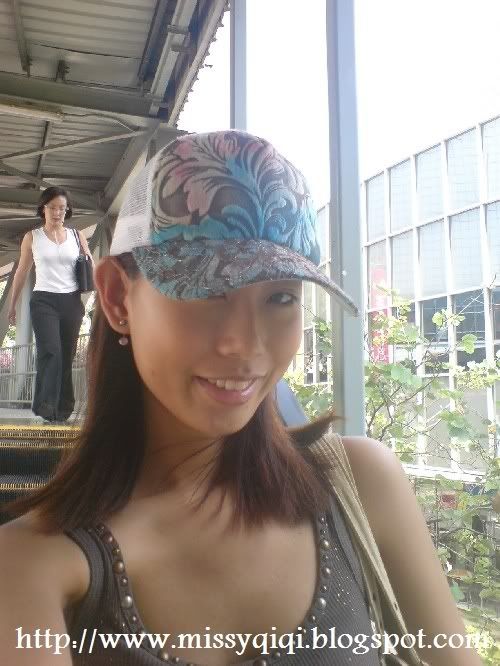 Melissa came shortly after that, we went window shopping for few rounds before Jane and Joanna came and join us to go fitting together. 😀 Took this after fitting, Joanna buying stuff so not in the pics, will take more on that day. 😀 Jane is the winner for Glamour Quest (the yr that i took part, now no more)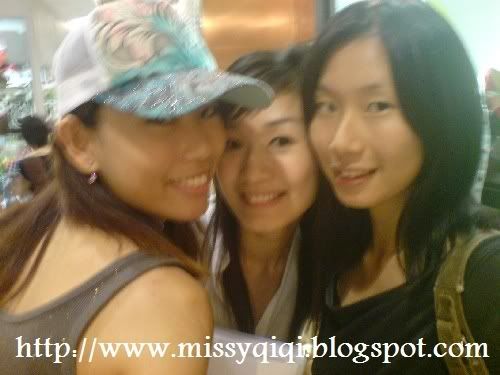 Went to meet Benny after that. Took this while waiting for him.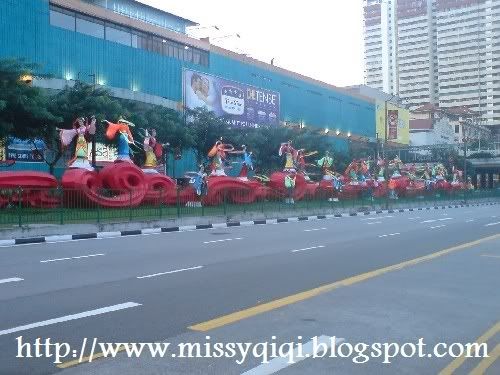 And dinner at Maxwell centre.. 😀 Me

Some decoration at the temple. 😀 Snap a pics of my family chinese Zodiac.
Daddy, mom, me, sister and brother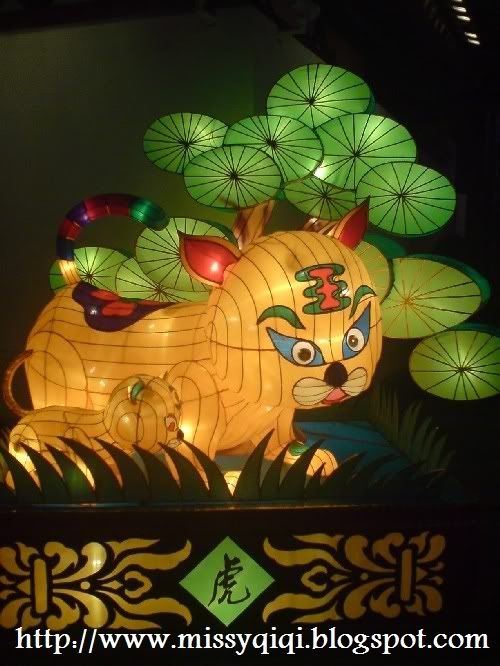 The festival.. also childrens' love.. lantern

Some decorations at chinatown street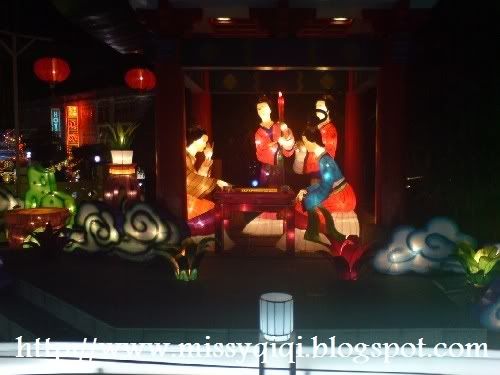 Finally we bought moon cake ~ Durian mooncake with egg yolk. Benny and me had some argument over the mooncake, but resolve already..
In the begining of the relationship, couples will quarrel on the time spending together, jeolously etc, but when old couples like us start to quarrel about tiny little thing like married couples *faint* anyway its over le, and happy again 😀

Benny and me at my place

Benny playing with Mao mao

~~~~~~~~~~
This set of photos taken on sunday morning while mao mao is playing with the bone. 😀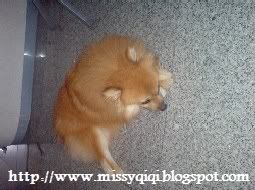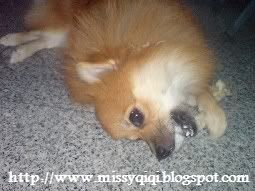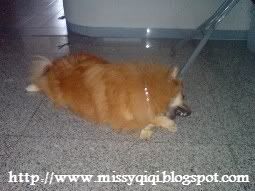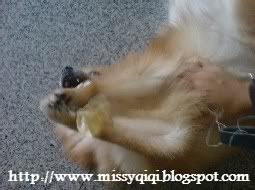 So cute hor! ;P
Lastly what i wore on saturday and today (monday). 😀
1st: White top from Gio, jeans jumper from taiwan auction, grey flats and GUESS jeans bag
2nd: Cap, Benny bought for me from taiwan, top from esprit, levis 593, VS gold wedges and aber bag.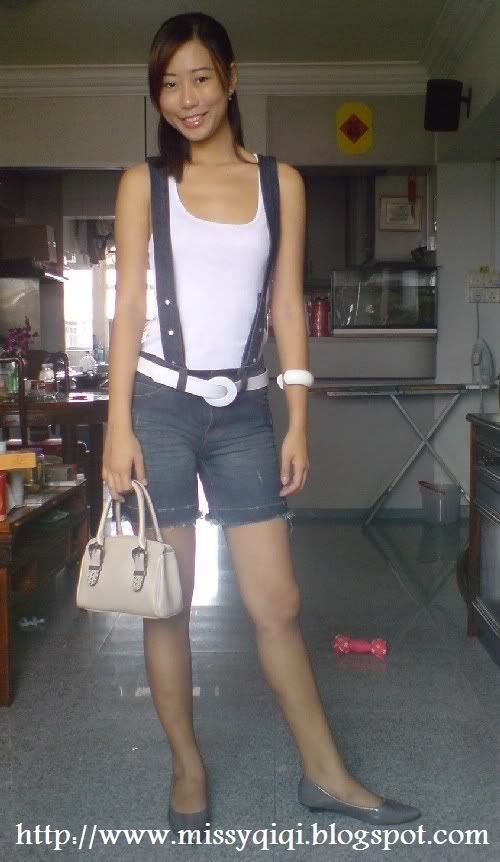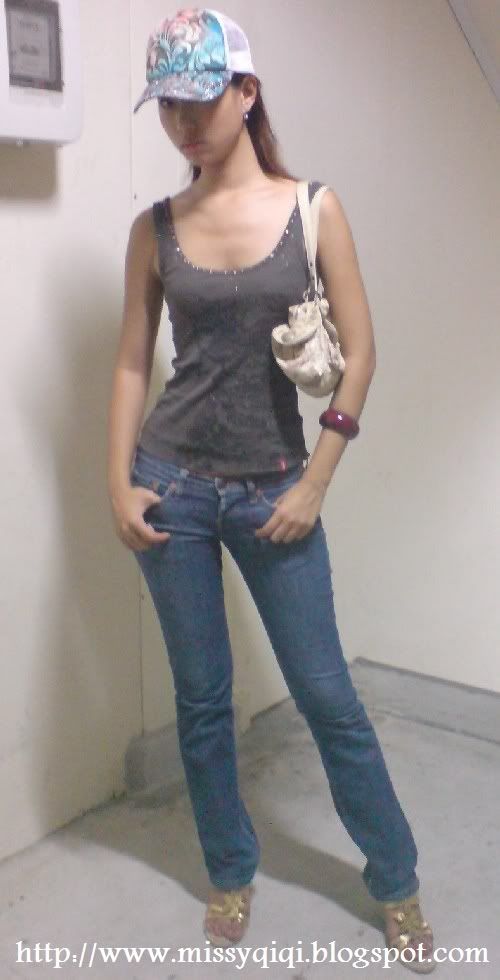 Ohya, i have post up all my wears at the fashion styling under memories on the top right hand corner. So anything u can refer to there ya. 😀
Thats all for today. I miss the day i worked in hospital whereby I have so much to share, my patients, my thoughts and everything. Think i miss school le.. few more days and my school is starting!! Las sems for me and I have to do it well then I can proceed to study Psychology! 😀