Get to know this few love test from Zilan's blog, and have a try… those highlighted in bold means that i feel thats is so true! Have a try 🙂
1. http://www.myjellybean.com/soulmate/soul.html
This match is just too difficult to work or even last very long. You are an extrovert who delights in everything larger than life and dramatic. Meanwhile, he's living in his own little dream world, oblivious to what's going on in reality. Dating the Pisces boy would mean trying to go into his cave with him and forgetting about your social life. That's not going to happen! Plus, as generous as you are, when you two are together you both turn selfish and demanding. Someone has to be the giver, and in this relationship both of you become takers. This is a match that is pretty much doomed from the get-go.
~ I love social life, but Benny don't. He just loves being with me alone, just both of us and he will be very happy. -_-" I know i shouldn't complain, i mean 50% is good coz means he's a good guy, another 50% means my life gonna be control.. Anyway.. whether this relationship work out or not, both of us must give and take at the same time, not keep on taking it as granted..
There are always ups and downs in every relationship. Although you think you know a lot about your partner already, you might want to spend some more quality time together. Love, trust, understanding, affection, honesty, tolerance and loyalty are very important factors for a successful relationship. Think about what's still missing in your relationship and how you could improve it.
~ Yap, going through all the cool down time period and small /big fights, we are still trying to figure out how to learn to love each other..
~~~~~~~~~~~~~~~~~~~~~~~~~~~~~~~~~~~~~~~~~~~~~~~~~~~~~~~~~~~~

Ok.. today got nothing to do, suppose to have my photoshoot today but postphone till wednesday. So use this chance to tidy up my room, but up till now, its not totally clean up -_-"
Benny said how come i took so long to clean up, than i told him , my room have been visited by earthquale and typhoone lor… haha.. lolz.. So while clearing my roon, realise some clothes i didn't wear it often and earrings too. Even my hand made earrings up to know i still having take pics to sell it away. So i pack, take photos, eat and watch tv at the same time.

Finally I have put up a blog for my 2nd hand items and my DIY earrings! More to come folks!

http://diva-room.blogspot.com/

Must "po chang" ok.. hehe..

Since i'm clearing my rooms, so i took out or my shoes coz its lying every where and pack them properly again. Than i calculate the no of shoes i have ~ 32..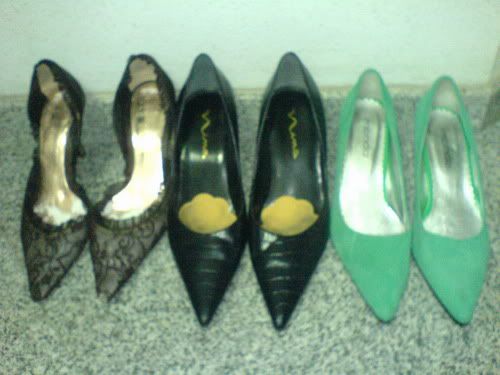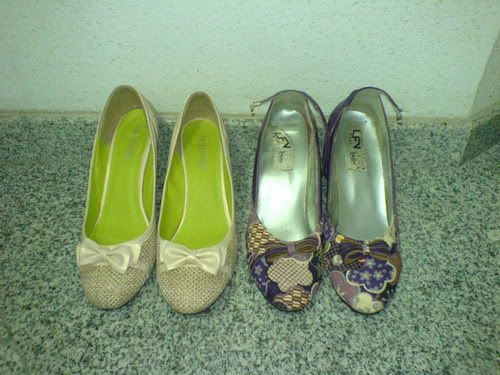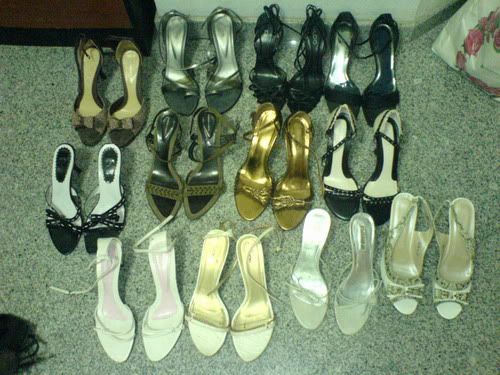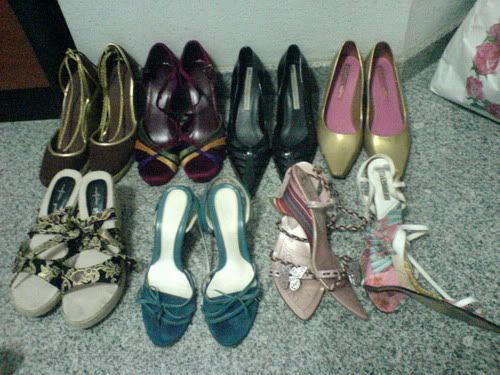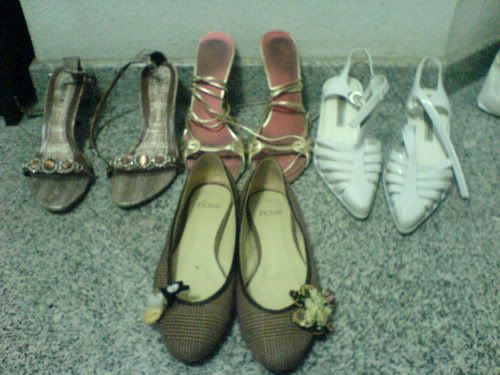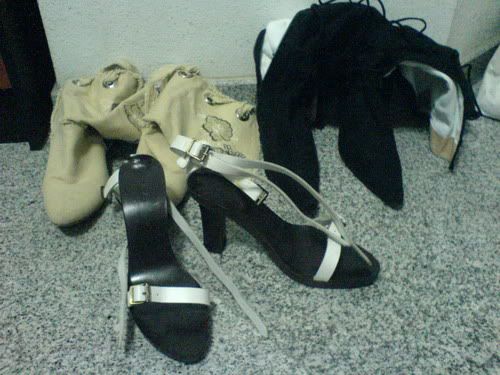 Ok here is all the collection of my heels! ;p After packing realise that actually i need some design of heels.. -_-" ok sure wait for my Tinkerbell Vouchers! ;p

Ok, here is the pics of my room, where i stop cleaning liao..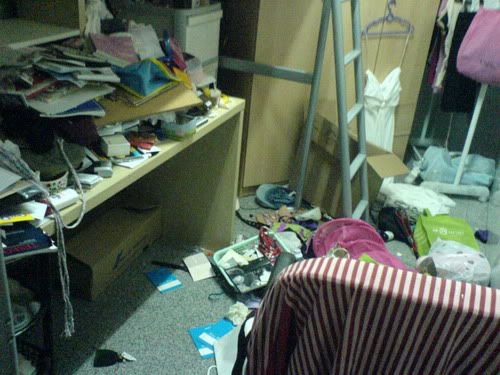 Damm messy right.. faint.. lolz..
Ok 1 more day to my birthday!!! I'm a happy little gal!!! here is what i bought for my birthday.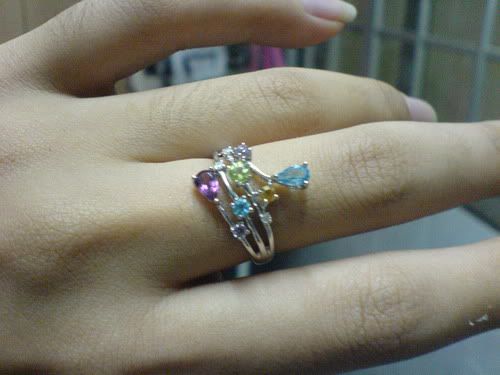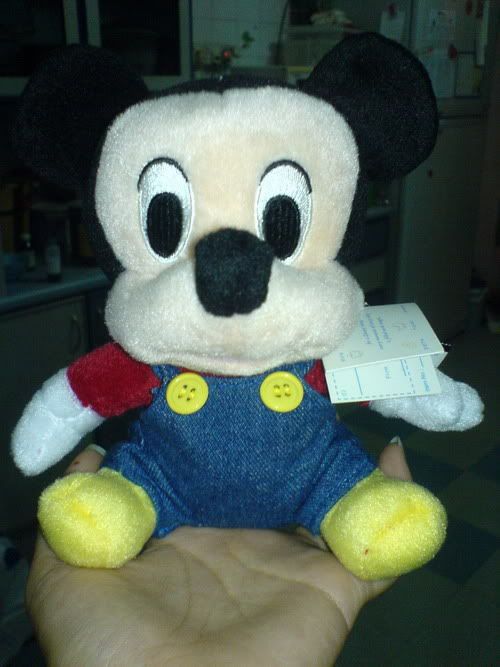 Gems ring from LEE HWA JEWELLRY! and my favourite MICKEY MOUSE!! When u shake it will go ting ting ,, coz got bell inside.. hehe ;p


Ok got to sleep.. must look nice nice for tmr shoot!