Hey hey Happy chinese new year!! Lolz.. still in time to give you guys chinese new year greeting. 😛
I never go MIA la.. just that quite busy with work and school, somemore with the chinese new year it makes me even more busy hehe.. to make it worse, I fall sick -,-" too much ba gua! As for today, its my off day, declare myself off haha.. not actually la, coz today the clinic I'm helping only have afternoon doctor today so they have enough nurses to cover and I didn't call my agency that I'm free to work 😀
I didn't slack the whole day also, busy making notes for my upcoming exam. I have pass my CA!! Now is the most important paper ~ Exam… next Saturday.. JIA YOU!!
Ok got to cut short my words and show more pics!! *I hope you guys miss me* Lolz.. abit 不要脸 haha.. :X
Chinese New Year ~ Bye bye Piggy, Hello Mouse mouse
Benny gave me a surprise visit at work and brought me to chinatown to see the decoration few weeks before the chinese new year, just to stay away from the crowd. 🙂
Enjoying the surrondings..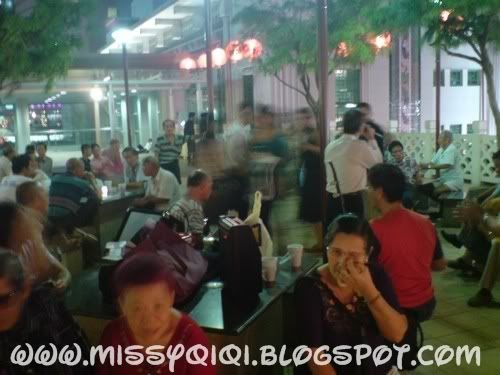 Benny and me

Traditional chinese puppet show

Not sure what show is this, but this guy (wearing specs), his action is hilarious!

Mickey mouse and his friends again

Chinese new year eve!
New bedsheet…

We tie a vute ribbon with bell for her.. 😀

** More pics coming in, waiting for my brother to load it up. :D**
Happy Valentines!!
We have small celebration at Benny house. He cooked salmon dish for me! I love fish!! 😀
Our 5th celebration for valentines.. 🙂
Benny cooking fish.. 🙂 He refused to have photos taken.. -,-"

Yummy yummy… bt still I cook better haha.. :X

Strawberry chocolate.. 🙂 Benny almost "destroy" our dinner coz he can't melt the chocolate properly.. so I took over… Haha..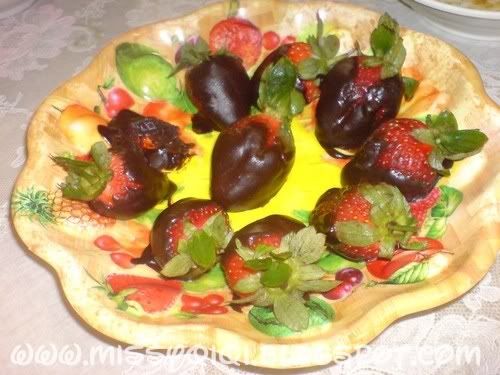 I know today post is not much.. but at least to let you guys know that I haven't MIA, I'm still well and happy! Sickness also recovered! 😀
End it with what I wore this month..
I promise to update more often!!! 😛 After march if I pass my exam, I'm free!!! Haha… at least for march till june! Hope I can get my degree application! 😀 Night night…