This year i celebrated my birthday with mixed feelings.. Cos this is the day i tender my resignation letter, and the very same day i went for photoshoot for my International Model Competition which is gonna be held in Korea! I didn't tender my letter because of the Korea trip.. Just that this issue makes my decision toresign faster than expected. I really want to further my studies and upgrade myself. But what really happen and what has been told to me was a great disappointment. Not going to elaborate, it will take up my blogging time coz it will be damn long..

Ok talking about the trip to Korea! I'm really very excited and nervous! Because Melissa gal gal is supposed to go for this competition, but she couldn't make it due to her exam, so i have go on behalf of her. Ya, am i lucky and blessed? I'll be flying off on the 23 august and will be staying there for 1 week. Hope i will have the time to enjoy the place there… don't want to be stressed by the competition, i just want the experience!! ;p But must jia you also.. cannot throw Singapore face -_-" So from today onwards have to start to train my body liao..

Ok back to my birthday! Thanks to Benny for taking off on my birthday and then spending his time waiting for me at work place and the photoshoot, end up we only have our dinner around 8pm .. :p

We had our dinner at Parris International Seafood Buffet at Marina Square, quite a variety of nice food. They even gave us a glass of red wine coz is my birthday! ;p OK pics time.. abit lazy to talk..


Look different after make up?? Hehe.. the hairdo make me look mature..




Buffet!! and the food!!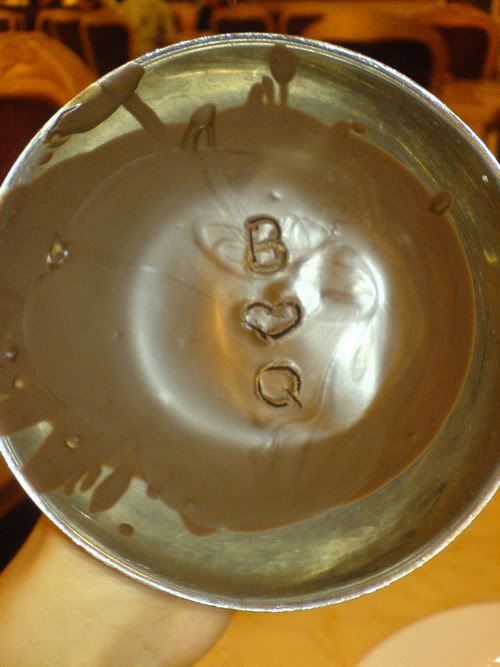 Me.. trying to be sexy.. haha,, but failed.. -__-"




Sweet sweet couple.. okok.. too sweet liao.. ;p




Ok thats all for today.. need to go out to return my gown.. see ya tonight. 🙂

** i miss the patients, washing their hair giving my special"Qiqi" massage, miss feeding them, miss "scolding" them.. ** 🙁