Happy 2008!! A new year a new begining! 😀 I hope everyone enjoy the new year countdown and all the best in the new year! 😀
2007 ended with 2 happy occassions and 2008 started with 1 happy occassion ~ grandma's birthday on the 30/12 and sister's ROM on the 31/12. In 2008, we have a new member joining us which is I have a new niece! Just got the news from mommy when she reach home. My cousin-in-law in taiwan gave bith to a baby gal! So excited, hope this year, I'm able to save enough $$ to go back taiwan and visit my niece! 😀
Ok lets back to the 2 happy occassions.
30/12 ~ Grandma's birthday celebration @ Puggol Plaza seafood resturant
1st Aunt and uncle ~ Ordering food.

The star of the day ~ Grandma.. She's vegetarian so she started eating first.

Benny and me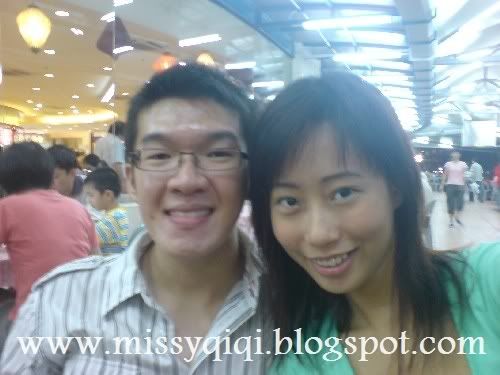 Jiesan and my sister

My younger cousins. They grow so fast and I'm getting older.. still remember the times I babysit them. 😛

Yummy dishes.. Aunt order almost 10 dishes and my favourite ~ crabs!!! She order salted egg yolk crab. First time trying that is really very nice, delicious and I'm totally addicted to it! But the bad part, I got ulcer after eating due to the braces :,(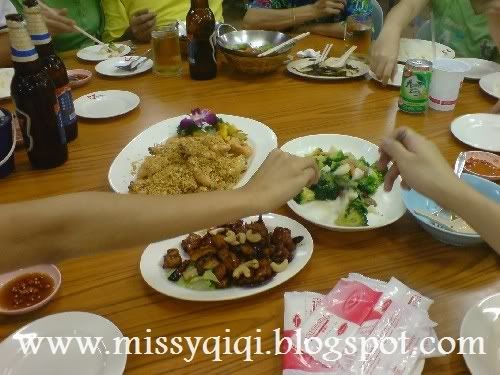 Grandma "protecting" the fire.. windy day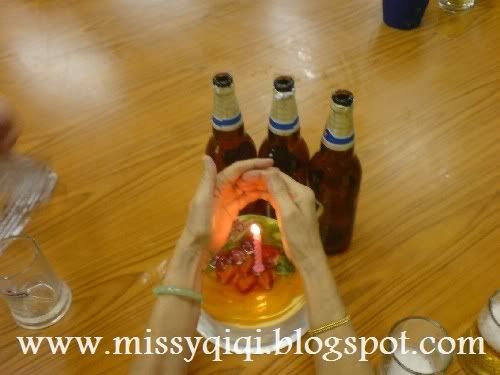 Cutting cake

After eating, all of them went to my place to play with mao mao. Mom and the 2 couples went down to decorate the car for next day. Thanks to Wenda for lending sister the car. 😀
~~~~~~~~~~~~~~~~~~~~~~~~~~~~~~~~~~~~~~~~~~
31/12 ~ Jiesan and Xiaoxuan's ROM
Sis have her ROM held at Lingzhi vegetarian resturant located at orchard. Me and her friend ~ Steven arrived there early to do the flower decoration arrangement. The resturant do provide flower arrangement services with extra cost but Steven volunteer to do it for her just for the flower cost which is much more worth it! 😀
The ROM car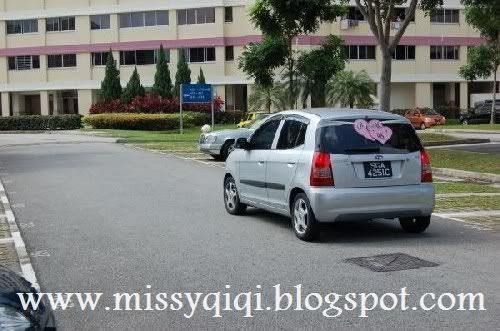 The beautiful couple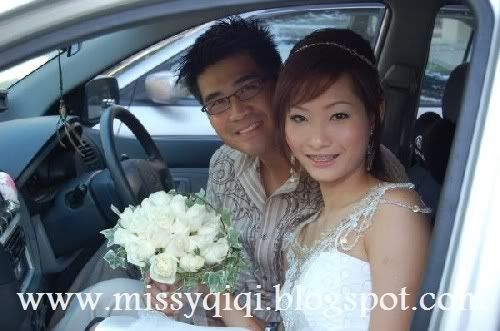 The outcome after the decortaion! 😀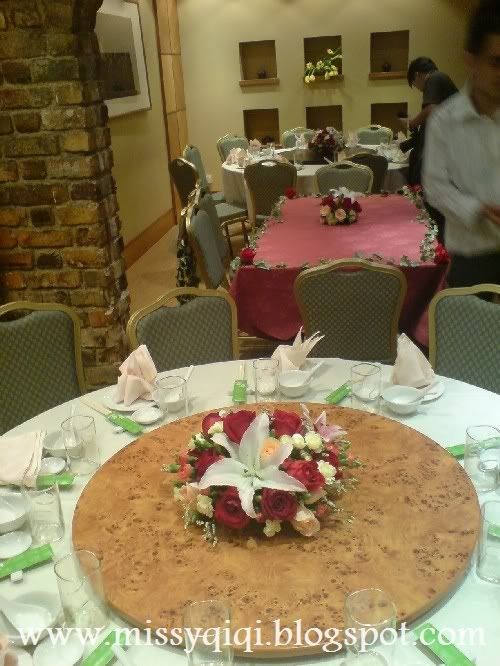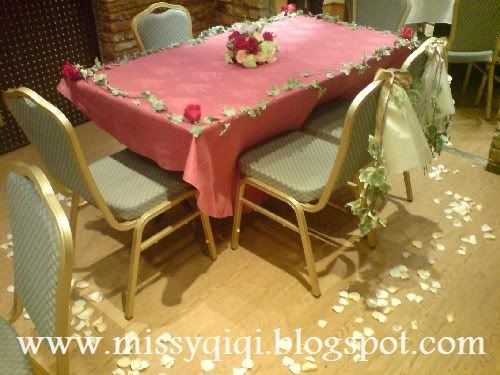 Finally the husband-and-wife-to-be is here! 😀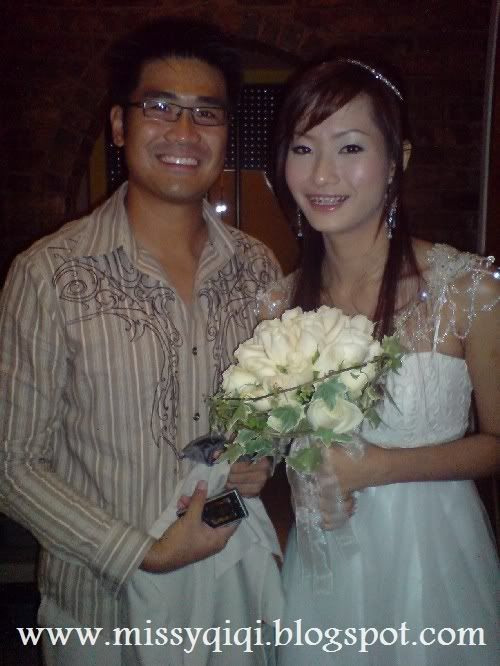 My beautiful sister and me

My beautiful sister

Sister and mommy

The ceremony starts…

The Pledge or vows (can't remember)

Here, I pronouced you Mr and Mrs Teo!! 😀

The couple, witness and solemniser
Jiesan's dad, sis, Jiesan, Grandma and the solemniser

Both parties parents

The starter.. 😀 No pics after that.. haha.. :X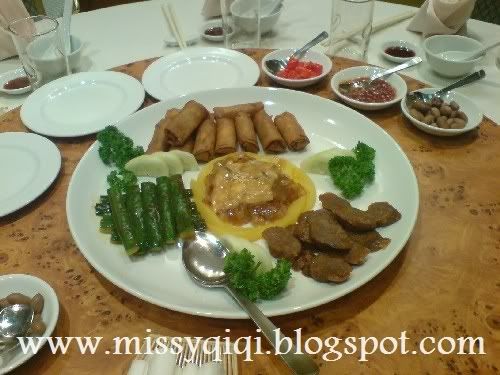 On the way home.. tired day..

After that Benny came to my place when he finish work, and we spend a quiet and wonderful new year with my parents. 😀
I have a good year start and I hope it will be the same to you guys!! 😀