Hey its time for me to blog… Its been quite sometime since my last blogging..
Last week saturday attended my friend's wedding. when i know her, i'm still a student and ahe's my clinical instructor. Since i pass out from nursing we have become colleague cum friends. So happy that she got married. Starting of the wedding dinner there is a short movie clip about how they meet their romantic times together etc. It was a very touching movie clips.
They get to know each other at hospital… Haha

i think u guys can guess by now. Yar.. he's the patient and my friend at that time is still a nursing student.. Hee.. quite romantic wor… Ooo…
I have a great time that night our table are filled with crazy gals!! We wore quite glamous but we are the noises group (but lucky the group of guys sitting behind us even more noisy

)
Below are the bride and bride groom photo taken when we are about to left.. She's abit high liao..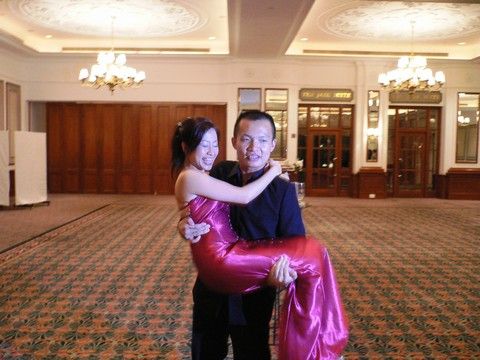 Get saboh by me… ask the groom to carry her and kiss kiss..

This is me.. vain vain… Ok i know.. Haha.. behind me is the wedding car where the couple drove in…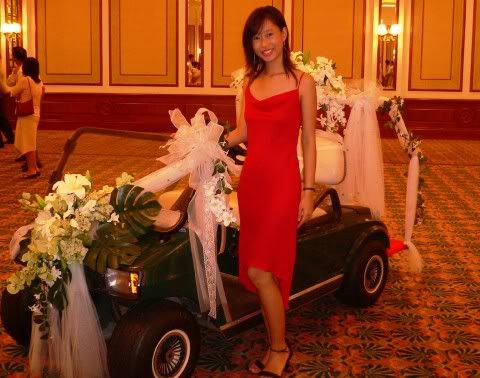 Okay… wanna see more go to my link…. Hope you ppl enjoyed…