I love fireworks!!! Hehe.. Went to watch fireworks on Saturday. Benny actually don't wish to watch it, but i have been giving him a pathetic look hoping he will bring me to watch! hehe.. But after hours of sleeping sometimes feel abit lazy to go out. Still i don't wish to miss it!

So we slowly make our way down to Fullerton One to watch the fireworks. Though i'm happy to watch it but i regret coz the crowd was horrible! Even the road pavement is jam with ppl! Finally we squeezed our way through into the crowds to the front to get a whole good view of it 🙂 !

I used my hp camera to take a quick snap of it, but since its using hp which only have 2.0 pixels so bare with the quality ok! Best to view it LIVE!!! Hehe..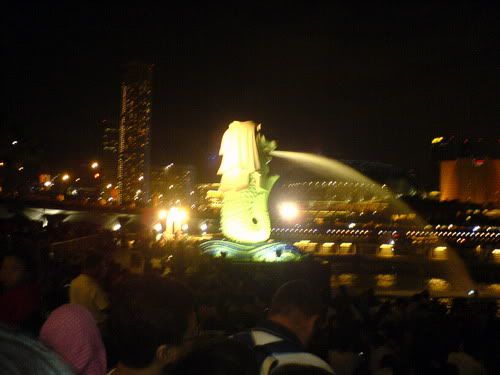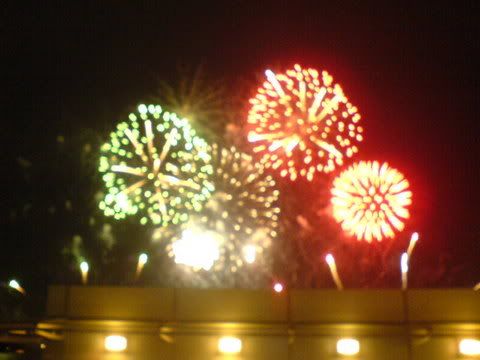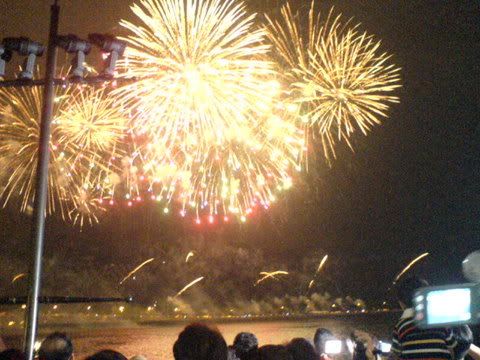 After watching the fireworks we head down to Lau Pa Sat for dinner. I got craving for satay and chicken wing so Benny order that for me.. Sorry ah. I got lots of craving sia.. haha.. Took a few photos either Benny hand shaking or i look damm ugly.. 🙁 Ppl got bad hair day i got bad face day… (think almost everyday.. WHahaha..)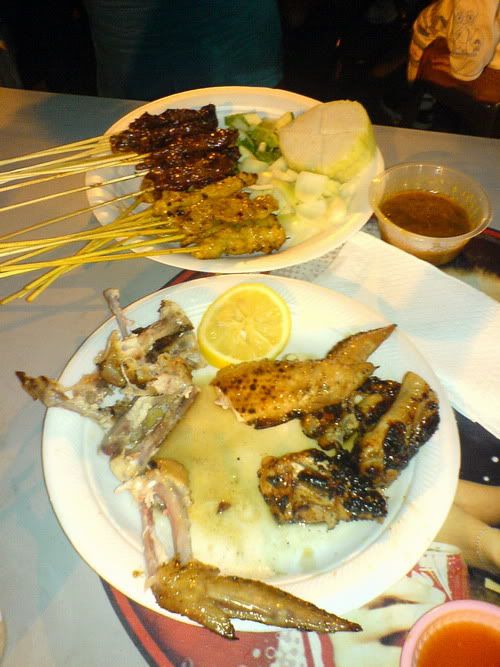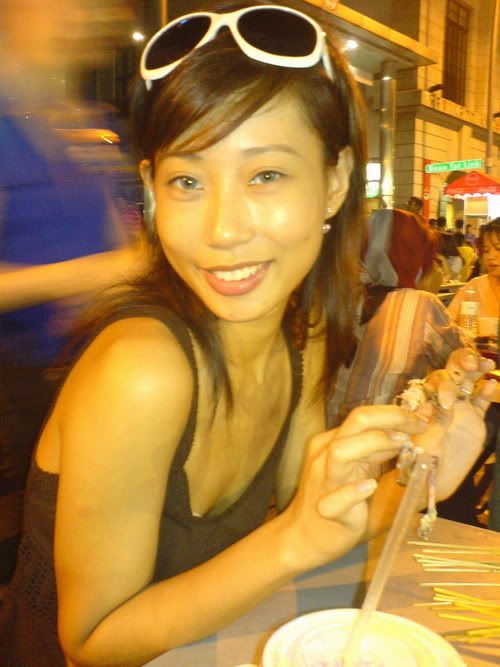 After satisfy my craving we decided to head home, than only realise that is 11pm. Faster took train back home.. So tired! Ok here's what i wore on that day..

Wore my new victoria secret dress. Realise it was way to short during my photoshoot on wednesday. So when i wore on saturday, i pair it with shorts, but the dress cover my shorts, make me look like i never wear anything, so end up pairing it with my white crops pants. Hope it looks ok..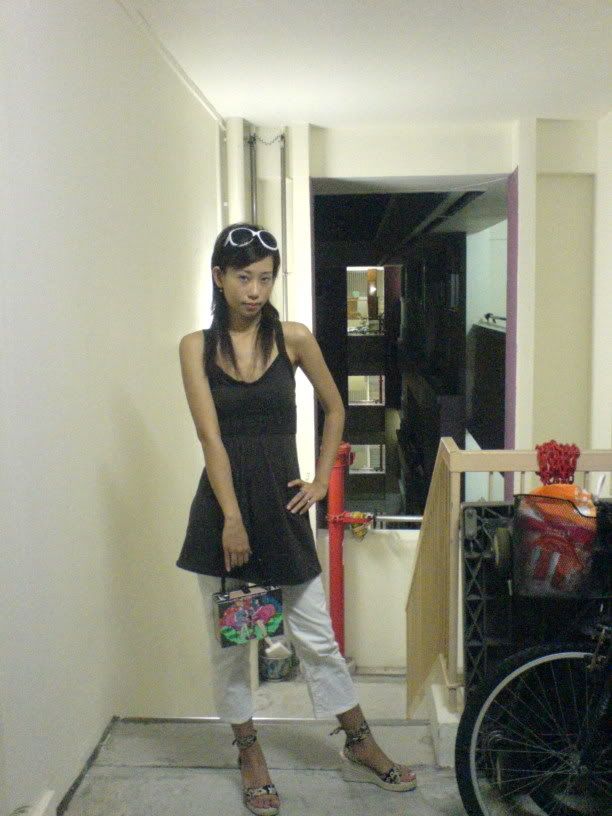 ~~~~~~~~~~~~~~~~~~~~~~~~~~~~

Going to start work in 13 hours time.. and its also the day i start to

~ Count down my last working day, 22.08
~ My trip to Korea for International Model Competition.. (damm stress) 23.08

I'm very excited, stress, and lots of mixed feelings in me.. Not sure what is it going to be. How shall i face to the media, the press, the whatever is going to be there waiting for me. Told myslef many times, reassure myself many times, I'm going to relax myself, going there to gain experience and improve myself. And make sure I don't disgrace Singapore.. Going to think and choose carefully what I'm going to wear and bring..

Chao.. going to sleep soon.. need to train my abs first.. sianz… JIA YOU!!!
To others winner contestants too!!! They are going to China and Colleen to Poland!!