Day 7
~ Shopping in their culture village
~ Getting special citizenship
*note: some of the photos are quite small coz i copy it from the offical websites..


Finally we got shopping!! Though is nothing much to buy over there, I mean gals stuff but can get some gifts for my missy.. 😛

The place we went to shop. They really block the whole place (actually only one shopping lane) for us to shop. 😀 We even have policmen to follow us, together shopping. 😀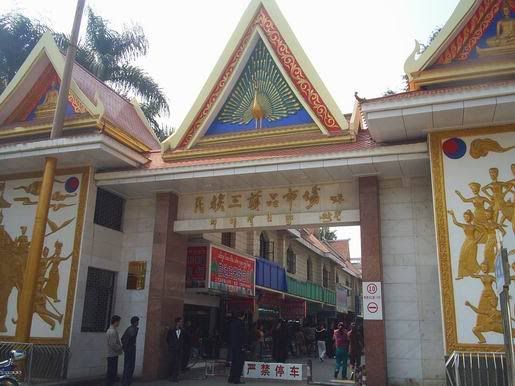 Giving instructions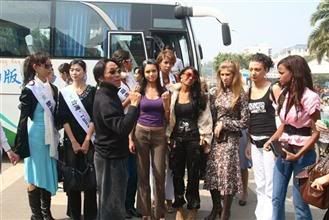 Me, the one whole lane for us to shop!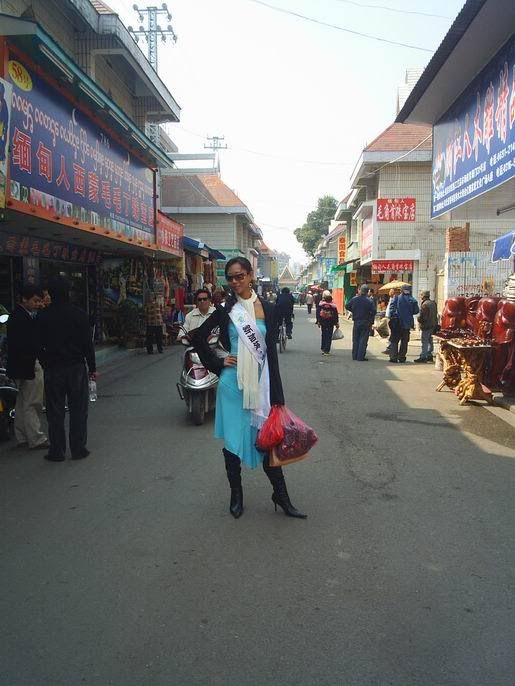 Me with my little wooden piggy which cost me less then a dollar. Didn't buy much stuff for myself. Only bought 2 pairs of earrings and 11 boxes of fake eyelashes. Shawls and key chains dolls for my friends, clothes for daddy and 2 little bags for mom and sister.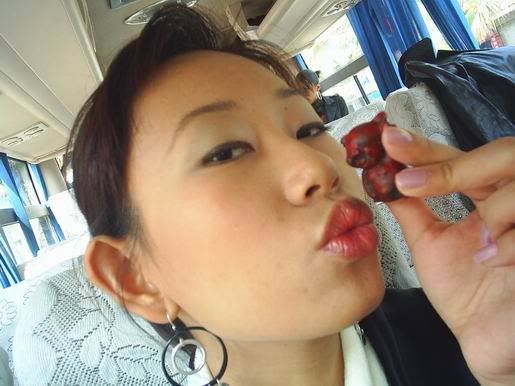 After that, they brought us to supermarket to shop! Is like a minicarrfour, they have 3 levels, 1st floor selling food stuff, 2nd level selling beauty products and some clothes and the 3rd level selling luggage and children stuffs.

Saw this big piggy doll selling less then S$10!! But my luggage is filled with gowns and sponser gifts so i seriously have no space for this.. 🙁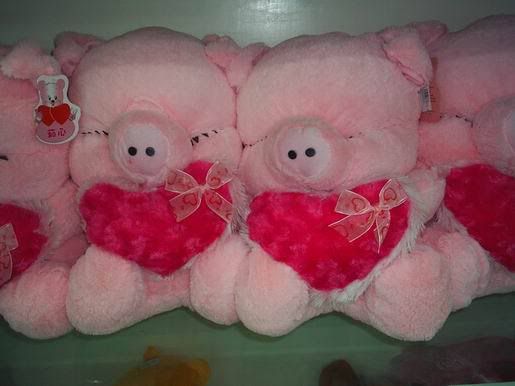 After supermarket we went to a nearby hotel for lunch then we head of to their garden for some special cermony as it will be our last day today at "XiShuangBanna". We will be flying back to Kunming the next day.


The welcome banner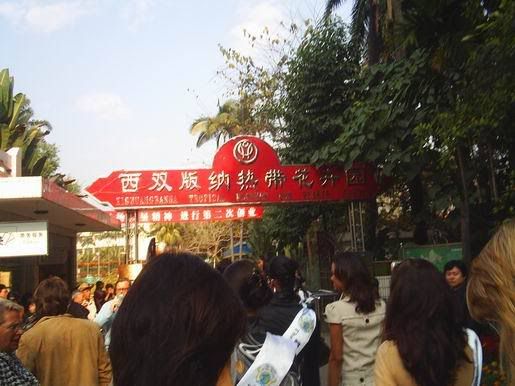 The welcome dance and songs. With the performance wearing a total of more then 13 province traditional costume.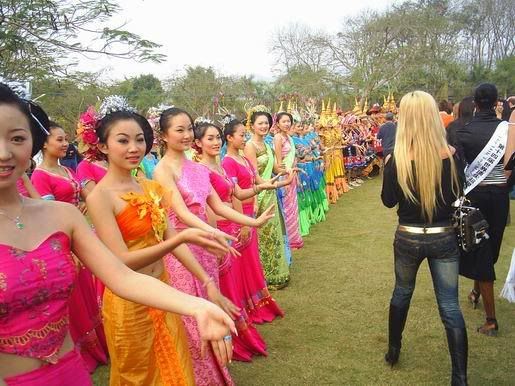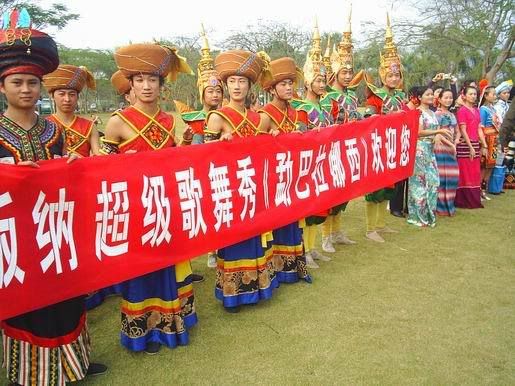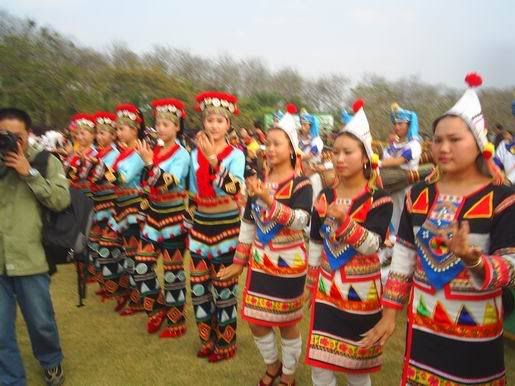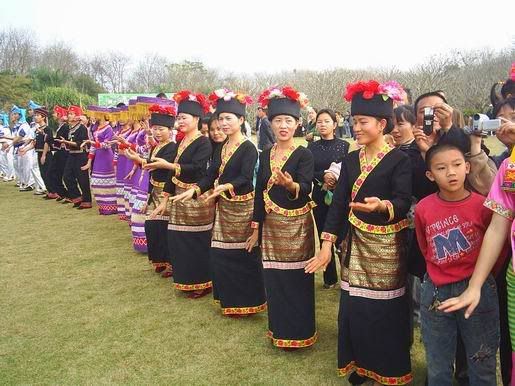 Me getting a special citizenship from their Mayor. Actually I also don't know how this special citizenship works, but according to David is like the next time I go there, I will receive special treatment from them. 😀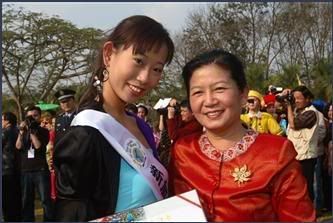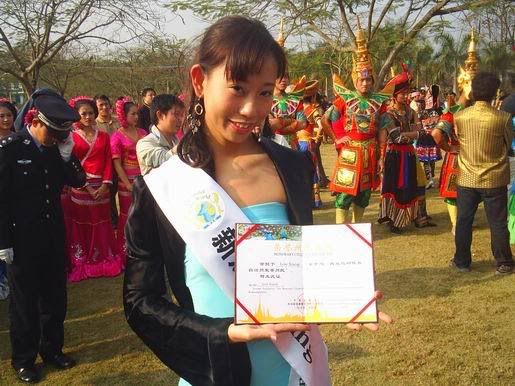 Taking photos with one of the performance. Trying to find as many as I can but seems like all the performance is rushing off.. -__-"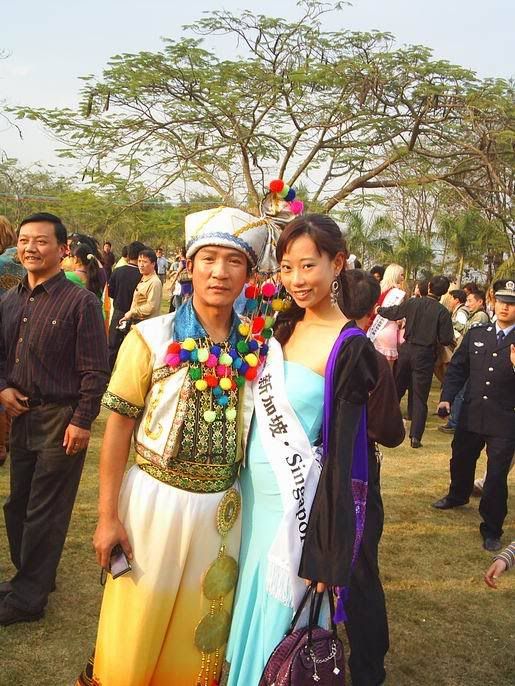 After that we went back to the hotel and have a good rest. Big daddy told us at night will be having a dance performance. But is not compulsory to go, but I choose to go instead as we are given invites to go so why not. Since it will be our last night here so it will be nice to attend the performance that they have plan for us. 🙂

Below is some of the photos taken throughout the show…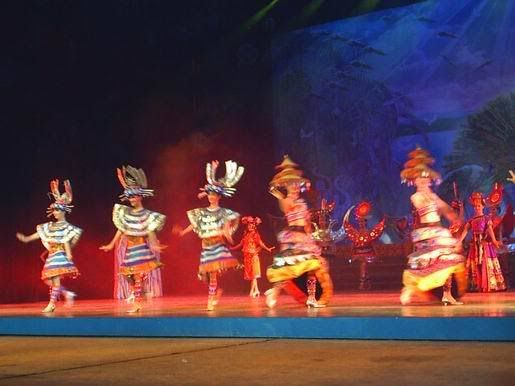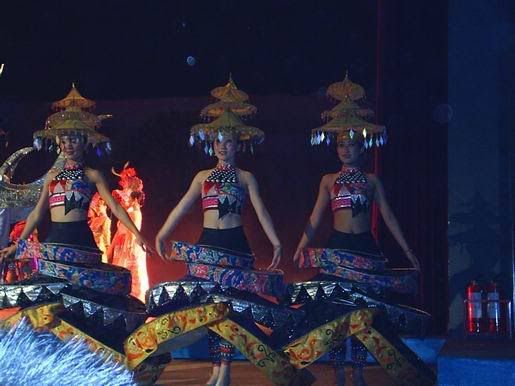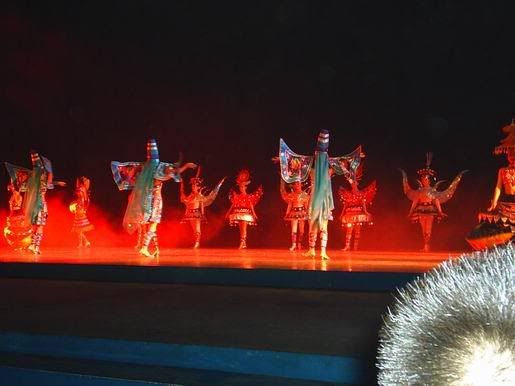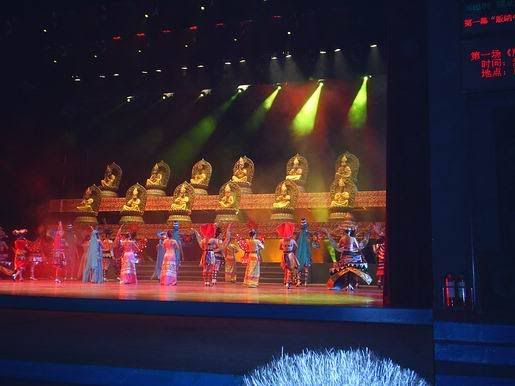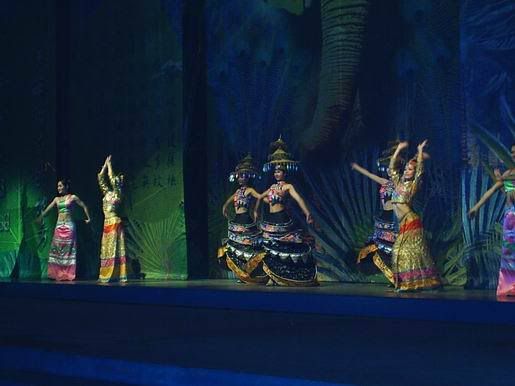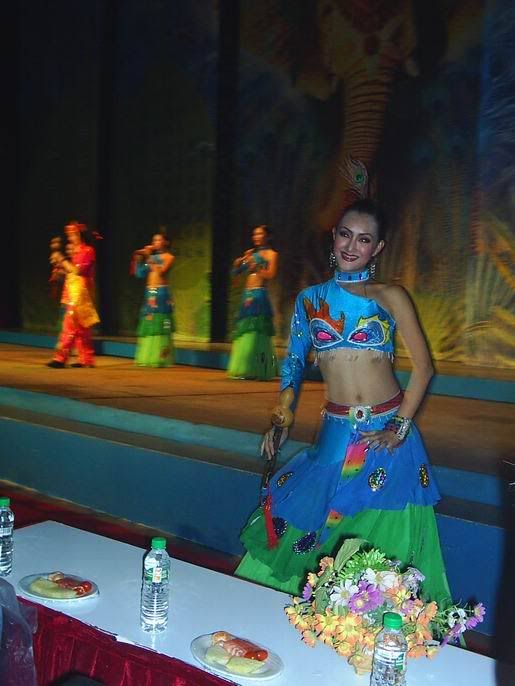 Group photo…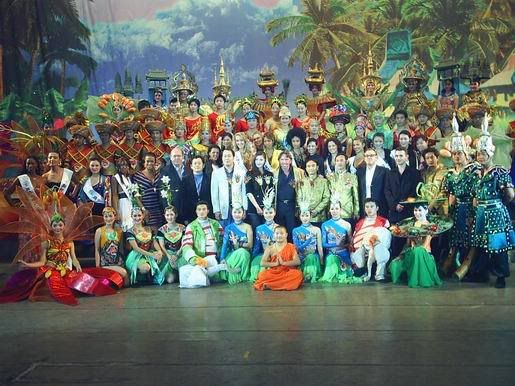 Is a very nice show, I really love how they way they have performed espcially the peacock dance. Their hand gesture is really superb! Is really like a peacock head moving! 😛
I have recorded some of the videos so u guys can to youtube.com and search my nick ~ missyqiqi. Too many videos to load..


~~~~~~~~~~~~~~~~~~
Birthday and 300

Celebrated Benny's birthday on Sunday. Didn't do much stuff coz he have to go temple early in the morning, he have to book out in the night and also I'm quite (actually very) broke at the moment to buy him something or bring him somewhere.. which I always do when I'm working. So I bought a small strawberry heartshaped cake and appeared infront of his house to give him a little suprised! 😛 Still romantic right haha…

After having dinner at his place we went to watch movie ~ 300!!!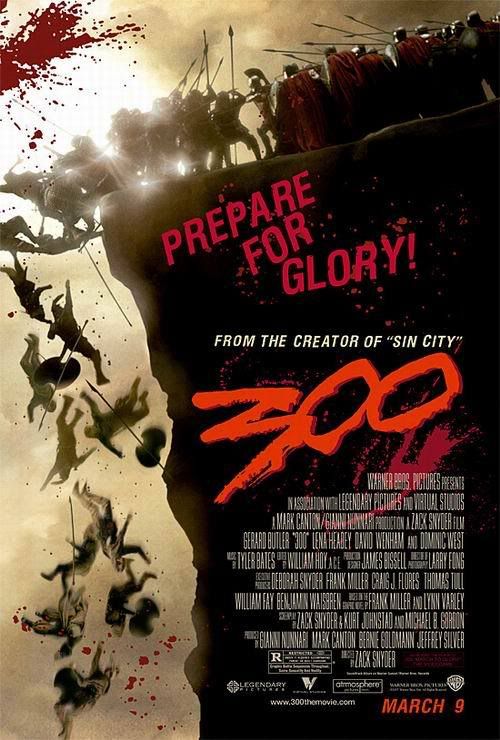 Is a vey nice movie, although some parts is quite gross. I love how the way the king set his strategies to win thousand or millions of enemies.

I love the following 3 scences:

1. The captain's son was killed in the fight. It was an unexpected attacked, so the captain was quite shocked and he go crazy killing all the enemies. After the fighting was ended, the King told him his heart feel for him. But the Captain said: In my whole life I have no regrets until now (he paused awhile and I thought he's going to said that he regret asking the son joining the 300 war), but now I regreted for not telling my son how much I love him..

2. In this movie, one of the hunchback man was rejected by the king due to his physical appearence. So he went to the devil side and betrayed the king. The king seems to know that there will be no way he can win the war, so he ask one of his warrior to send a msg back to his country and queen. Before the fights, the King told the betrayer: I hope you will have a long live. And the king uses all his strength to throw his spear towards the devil…(the rest is for you guys to check it out from the movie :P)


3. The message that the King wanted the messenger to send is: I just wanted you ppl to remember what we(300) have done….for the sake of our loves ones


After the show, I some sort of like ask Benny, if not for the betrayer, i think the King and hiss 300 might survive from the war.
He said yap or maybe they will last longer….
A very nice bloody gross story 😛


Countinue blogging tmr… sleepy le..