Peeps.. finally the photos are here!! 😛 I know the photos is kind of late but is ok right 😛 Not much photos also haha…
Got 2 tickets from Dylan, one i gave it to Cindy and her friend, the other one I asked Benny to come along to watch the show too after he have book out!
The stage and the 2 hosts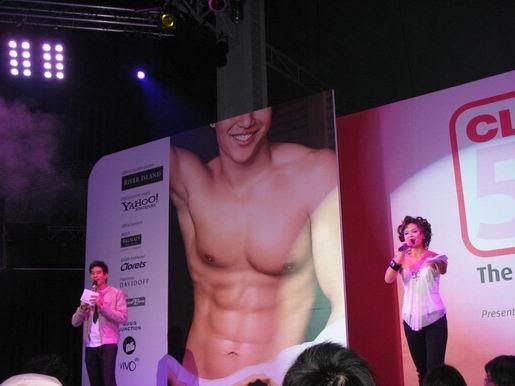 The bachelors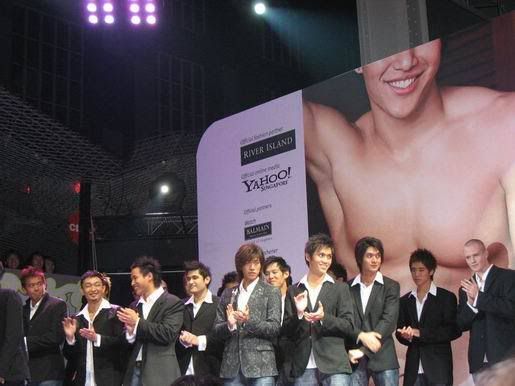 Peggy and Me (She's in the finalist of Miss Singapore Universe (MSU) Support her ok!!)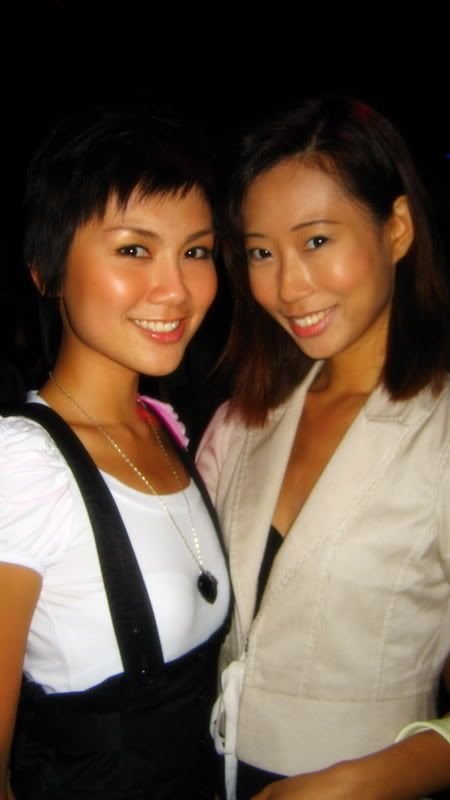 One of the game, the lucky gals have to rub whitening cream on the hot body of the guys!!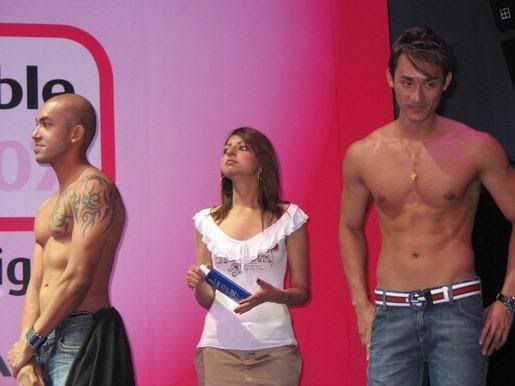 Another game: One guy have to kiss the gal, and let the gal guess which guy kiss her according to the lip gloss smell!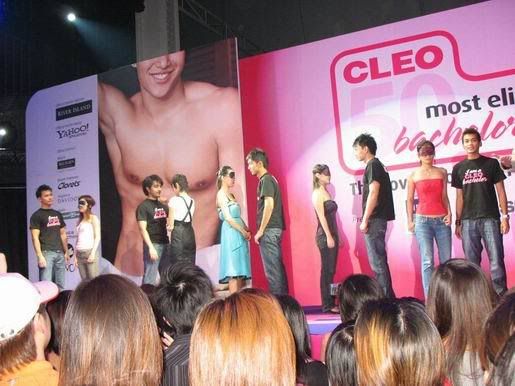 Dylan (my friend) and the lucky gal!! Haha..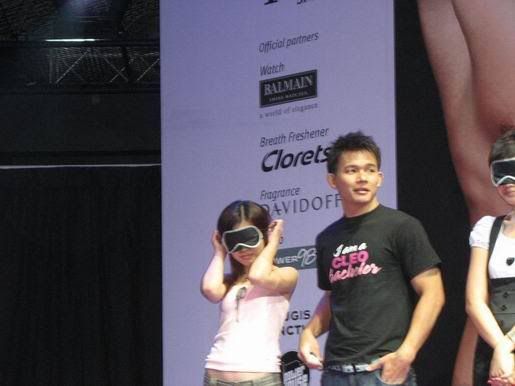 I'm waiting… lol..

In between the shoes, we have some dance performance and fashion show brought by River Island. And Finally the results for this year 2007 CLEO Bachelor is out! He is Mr Christopher Phua… 😀

And here is the 2 missy and 1 ex-missy after the event!!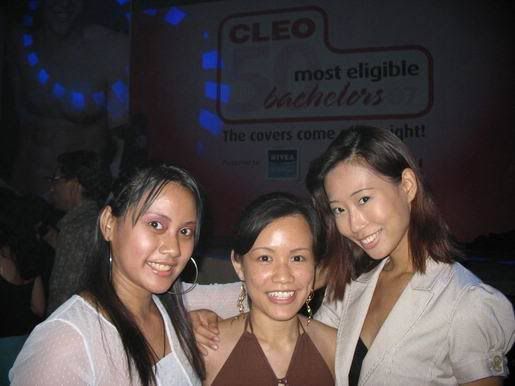 Dylan and me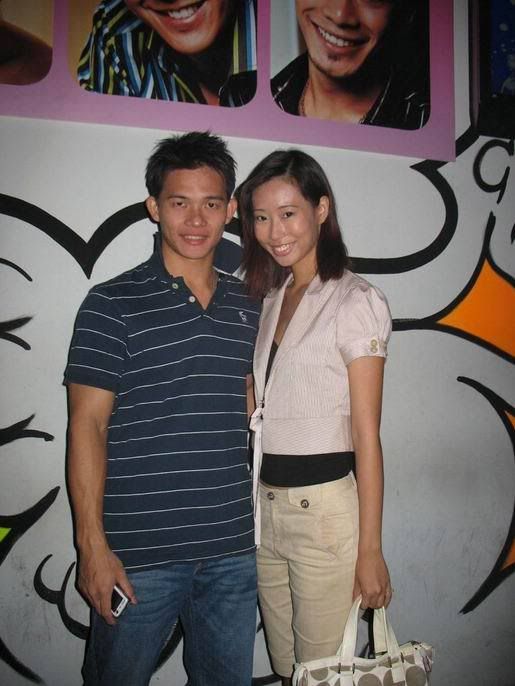 Dylan and Cindy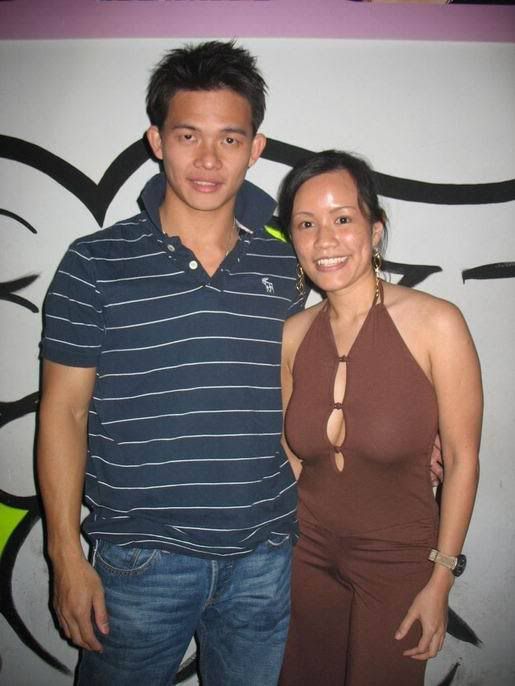 ~~~~~~~~~~~~~~~~~~~~~~~~~~~~~~~~~
I have "chop" my hair again!! This time round is the show for Toni & guy! 😛 But still almost the same hairstyle as before.. China doll hair.. faint.. -_____-"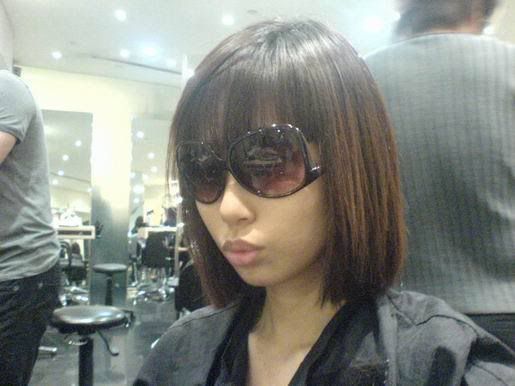 This time round is forcusing more on design of the colour coz i requested no drama hair cut or short hair, otherwise i will lose most of my other modeling jobs if i cut my hair real short.. So my hair stylist ~ Bryan, did a special hair colour design. Is a spiral strip starting from the right side of my hair and go up till the top of my head.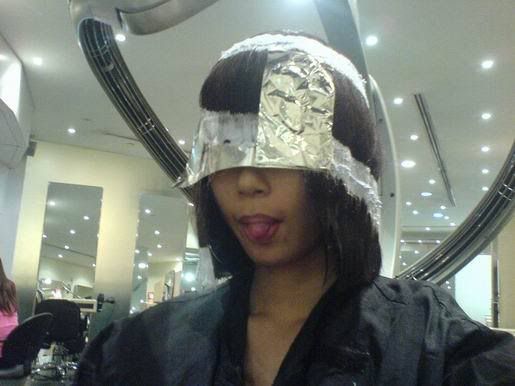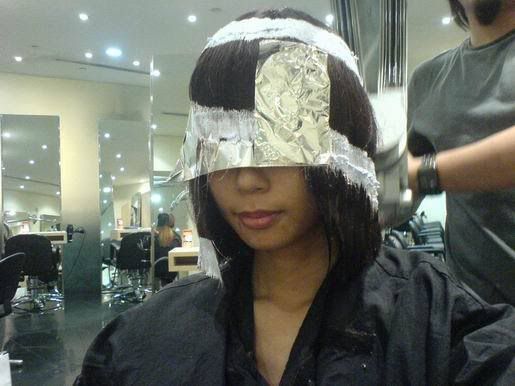 The outcome will have to show you guys next week when the photos are out! Coz with my camera phone it can't be shown..
~~~~~~~~~~~~~~~~~~~~~~~~~~~~~~~~~~~~~~~
My cattus grow flowers again!!! And is 3 at one go!!
Told my parents ~ They said if cactus grow flower means good luck, coz its hard for them to grow flowers. But after growing 1 flower, I had another 3 flowers blooming.. then my good luck will use finish already what… bloom so many flowers at one go.. -____-"
Reaction from my parents: Daddy shake head with unbelievable, mommy laugh at me…
-__________________________________-""
But still I'm happy coz school is opening soon!!! I'm so happy.. .I'm tired after having 1 month of break, stay at home most of them catching drama series 😛 Think i'm totally addicted to it.. Need to change my habit before school reopens otherwise i will suffer of not enough sleep..
Continue back to my drama series: now i'm watching "My girl" 😛
Wedding is POWER!!! I just simply love comedy-love-drama..

(i forget to put watermark sian… but very sian to redo…. )