Woho.. weekend is here! I have a long weekend man coz there's no school on friday and saturday this week.
I like this semester school schedule. Everyday we only have 3 hours of lesson in the morning, not like last semester, where we have our lesson in the afternoon. Can't do any part time job and also we can't have everyday lunch gathering with our gang which we did for semester 1. So for the past days, after lesson, we will start thinking where to eat (hawker food), what transport to take etc.. haha… i love this! Is like back to primary, secondary and ite where, during break time must faster find your gang and rush to the canteen to eat, and will start chat chitting around. 😛
Besides that, if i'm not on assignment, then i can go home and prepare dinner! Miss the days (secondary school days), whereby I'm always prepare the dinner for my family as both parents are working and mom studying at the same time. I also love to "invent" some new dishes to try out.. haha.. so naturally dad and brother becomes my "white mouse" to taste the food! 😛
So yesterday i started to invent something new!! Hehe.. with my favourite food!
Mushroom, prawn and tofu…
Hmm.. i will type out how i cook the dishes so in case u guys interested, u can try out!! 😀

1. Peel of the fresh prawn shell
2. Cut the tofu in equal pieces (buy the tofu in round tube shape)
3. Dice the garlic, slice the oinon
4. Soak the dry mushroom till soft
5. Prepare half bowl of starch water
6. Mushroom sauce (can be bought it at supermarket)


After peeling the prawn shell and cut the tofu, display like this:
then drop one drop of seaseme oil in each prawn.




After that, u put it to steam for aaround 5-8 mins:




Normally after steaming, there will be some prawns or tofu "soup", don't pour it away. Pour in into a small bowl for later use. Becareful when u pour coz the food may drop.

Time to cook the mushroom's sauce! Fry the garlic and oinon till golden brown, then pour in the mushroom and stir fry for awhile. After that pour in the prawn "soup" and stir fry again. Pour in the starch water and put in about 2 tablespoon of mushroom sauce. Stir fry again. Add half teaspoon or lesser of salt and half teaspoon of MSG. Stir fry again and wait for it to boil for awhile like 2-3 mins.


Display the mushroom on top of the prawn/tofu. Pour the sauce one by one on the top and the rest to pour. And it will become like this!! 😛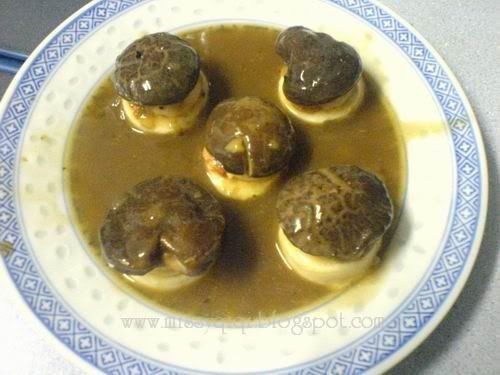 Does that look delicious to you! hehe.. yummy!! You guys can try it out, is very easy and can do it within 15mins 😛


Back to the tpoic! Bunny's (= Benny) ORD parade.. haha..

Finally after a long wait, Benny finally going to ORD in this yr june. But before he ORD, they have a parade on friday the 13th which is today. 😛 So i went for his parade in his camp ~ Maju Camp which is near my school ~ SIM.

Took alot of photos for his parade..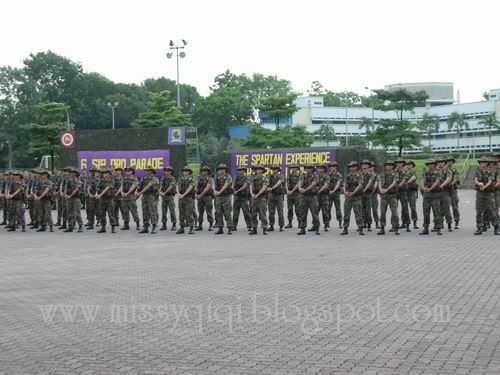 The "important guy" walking and talking to the guys standing infront.. Can see Benny? 😛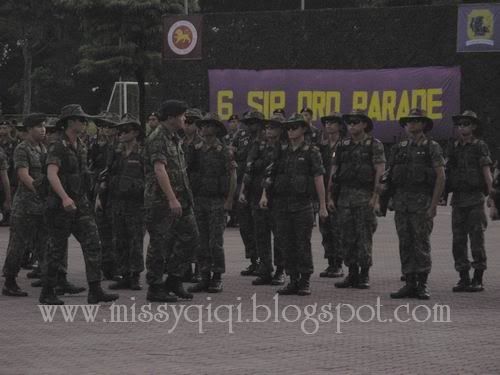 Giving his very important speech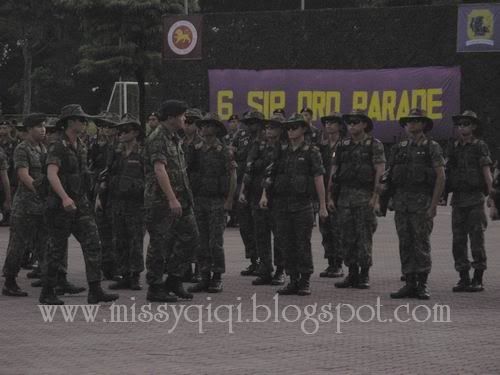 Passing the flag..




Marching back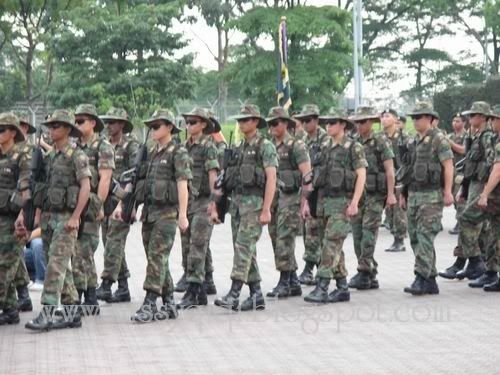 Their unit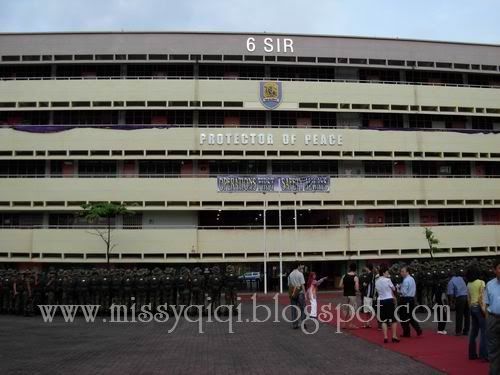 Some of the army guys watching and cheering!





Guns fired and the banners are down:





Benny and Victor on the extreme left and right, as for the guy in the middle.. hmm.. i don't know his name 😛





Cheering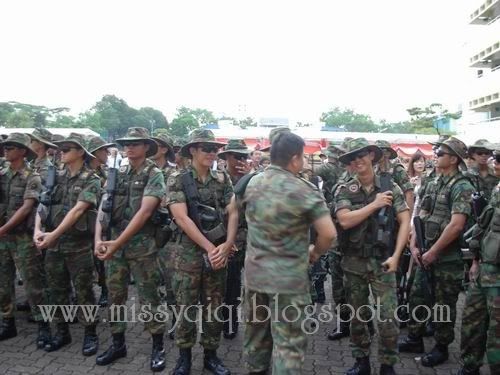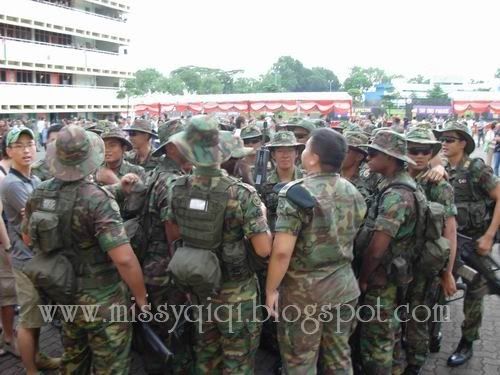 The guys! I suppose to take a photo with Benny and Victor.. but the rest of the guys swap up and wanted their photos to be taken too! 😀





Finally had a proper take of them 🙂





Benny and Me.. ♥♥





And for those who love 300:


Ask Benny where is the Spartan statue coz I really love this movie so much, that i want to take a photos with the "spartan" hehe..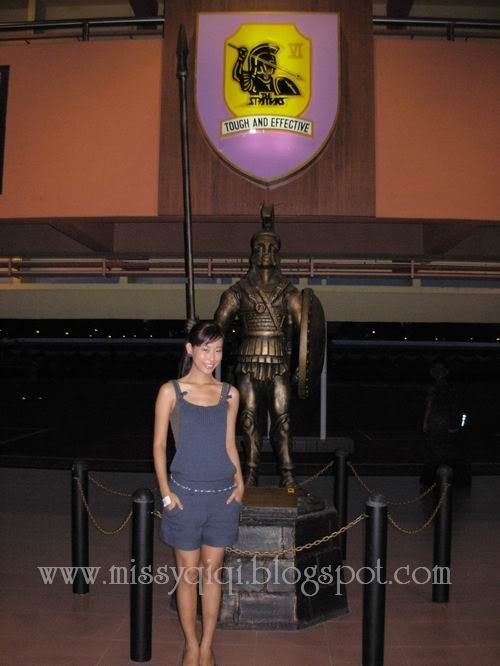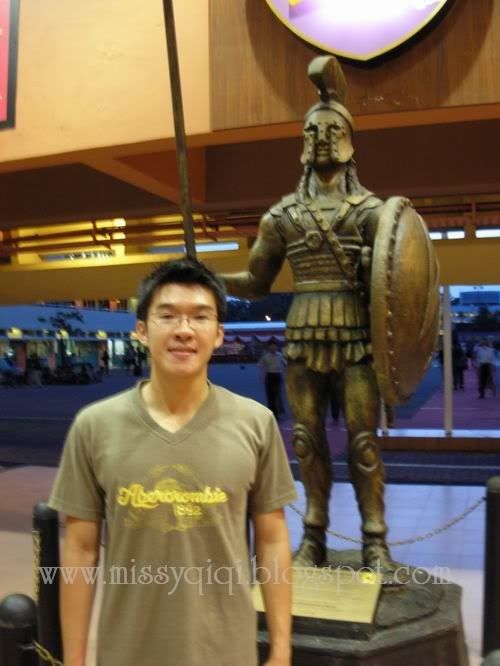 After that Benny sent me home.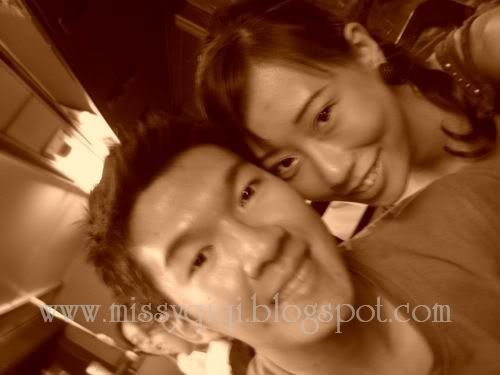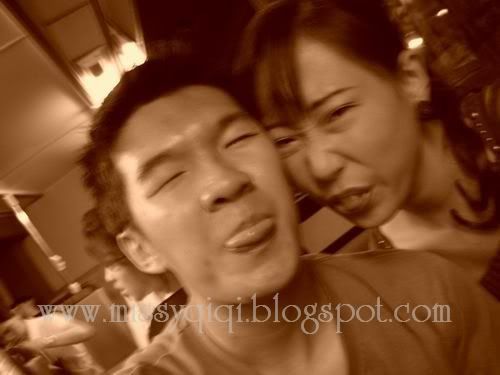 Although, food is provided at the army campus after the parade, but i still want to eat! So i told Benny lets try the new KFC Meltz!

While waiting for our Meltz, we start to "snap snap"





Finally our Meltz arrived!





Kind of abit disappoint when i saw the meltz, the filling doesn't taste as great as its shown in the adverts but the cheese does taste good!





After eating, we walk one round at hougang mall, and went back home. Tmr got to work again for the mobil thing.. I'm tired wor.. Its quite boring actually lol…

Ok good night, hope the friday 13th is not that bad for everyone, at least mine is good. 😉
Have a nice weekend!