Yoz… How's everyone?? Sorry, didn't manage to reply you guys comment asap and update my blog, because I have a busy busy week, everyday reach home around or after 11pm. Its a good thing for me, but I have to admit that I didn't really take good care of my body, because I fall sick in the early week, now is better and the recovery stage! 😀
Now lets see what have I done during the week!! 😀
**WARNING** Alot of photos, so it will take some time to load, so be patience ok 🙂
Will be dividing the post into 2 parts coz too many stuff to blog and upload le. 😀
1. Miss ASEAN Singapore pageant as a Judge 12.10.2007
Was invited by Genecia to judge for the pagent. Its the first pageant organise by Singapore and they will be holding the Internation soon in Singapore (if i'm not wrong). Once again thanks to Genecia for giving me this oppunity to judge this event and gave me a chance to meet wonderful people! 😀
The event was held at Raffles Country Club located at Tuas, thanks to taxi uncle, brought me to Raffles Marina and have to make a big U-turn end up my cab fare is almost $30!! **CRY**
Anyway, I'm glad that I saw Genecia though she super duper busy, lucky some of the photographer friends I know is there like Shawn, Augustine and Benn. 🙂 So I just stick with them outside the ballroom happily snapping away.. haha..
The beautiful scenery taken when I looking for my way to the ballroom..

The ballroom

The stage

MP giving his speech

Singing Performace

Me at the judging panel

The beautiful gals…

The top 10

The final 5

The winners and the rest of the contestants.

Jen, Augustine and me… (ok got to admit sometimes my fringde does look abit strange espcially pairing it with a elegant gown.. **faint**)

Me the wonderful flowers by Humming House

**More Photos will be uploading later… still waiting for some pics :)**
Ok some contestants ask me about competition stuff, I'm not so experience and professional to give a perfect suggestions but below is what I have gather after doing a few rounds of judging with other judges.
1. Treat your organiser well, no matter the one on top or the ones working for the top. They are the ones who is facing you since the day you go for audition, so they know your behaviour and character well. Of course must be your true self, you can't act forever ya. 😉
2. Also treat your sponsers well, espcially those who sponser the gowns, treat it like your own and when you go for fitting, don't anyhow throw the gowns on the floor or left it lying around.
3. Always go and be punctual for rehearsals or any events that is organise by your pageant company. The moment you prepare to join, you must have the time to go for every events or rehearsals that is line up for you. If you can't make a promise then don't join, because as a winner, there will be a lot more events that you can never imagine.
the moment you join a competition, the every move you make is watch by the organiser and they will feedback to he judges. I only get to know this when I was preparing myself for the internation competition, can't remember who told me but its really useful as to make sure you really behave (as in too "chor lor")… but not only that, they observe you is not just to find any tiny little bit of mistake, they want ot know if you are the right and suitable person for the title. 🙂 Of course this process of observing is a plus to your pageant but still the performance on stage is also a crtical part where it can change your fate too! 😀
Above is just a suggestion, like I say i'm not a professional so still if you are really interested in joining a pageat, make sure you must know why you joining, not for a wrong purpose ya! 😀
2. Family chalet cum Mommy's n Sister birthday 13-14.10.2007
My family book a chalet at changi last week. We love to book chalet as its a time that we family always make a point to cook, eat, wake up and enjoy together. 😀
Mom and sis went there one day earlier as mom invited her school friends to come over for a dinner at the chalet. Dad, bro and me went the next day and we started our day with nice outing along changi beach! 😀
The wonderful scenery, decided not to watermark it because its very nice and I don't wish to spoil it. All taken using my hp camera K800.
The crab hiding inside the stone…
Don't know what you call this, its like a sea shell stick onto the stone.
Mommy happy catching "lala".. and put them back into the sea
Mommy, brother and daddy
Daddy busy taking photos..
Benny helping daddy to hold the leaves while trying to capture the insects.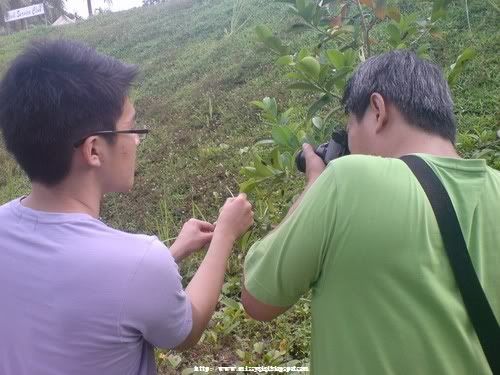 Snail…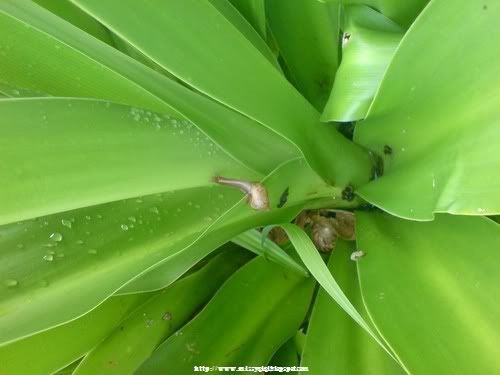 Not sure what insects is this, but when the egg is mature already, it will help the new born to "come" out from the shell.. interesting ya..
Realise that the life span of the insects is very short, but they try to make used of their life to the fullest by giving birth, finding ways and means of surviving.. As a human, we only realise when to start to focus and when to strive hard for future by then almost 1/4 of the life have been spent…
At night….
The bbq and wonderful dinner spread starts!
As usual the guys will start the fire! 😀
Yummy food
the playful cats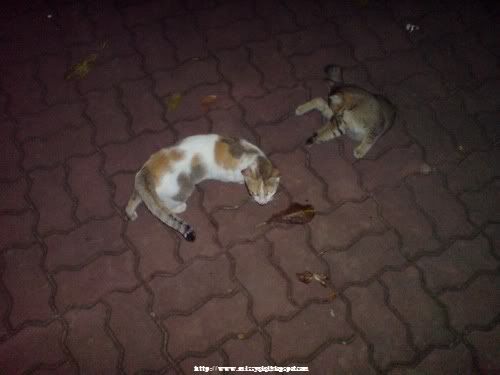 Enjoying the food
Mommy's birthday cake!! She want to put the candle herself lolz… -,-"
Mommy and daddy
Happy family
We play until 3am plus then went to bed, but wake up early as we need to check out the rooms and Daddy, mommy, me and Benny went out to the other side of the changi beach again! 😀
Who said you can't see the stars during the days? Who said only diamond sparkles? To me I can see "starts" during the day and to me diamond is the the only stuff which sparkles….
The sun rays which reflects on the sea water has the nice sparkles too…
Ok thats all for Part1! Will update more next day! 😀