ND CELEBRATION AT MARINA BAY

Finally my bf- Benny is out from army after 2 weeks in Tekong and out field camp. And his cough is still there. Besides that he got sandfly bites. He's hand is swollen and rashes too. I think thats what make a guy tougher and stronger bah, despite all the bites. Hee…



Anyway we went to Marina Bay yesterday to have steam boat and countdown party. I was fun, first time saw Marina Bay so many ppl and filled with joy.



Love the steam boat to the max! Coz its cheap and lots of food too! Benny loves "Zheng Fa" Live Seafood Steamboat coz got free live crab and prawns and more stuff. So after eating we went to the field to have the countdown party. Alot of singers were invited in this event like, F.I.R, 183 club, KOne etc… It was nice but the bad part is the field is very muddy due to the rain that afternoon. So Benny have to carry me behind his back across the field to a dry area.

Coz i was upset that my feet get very muddy and my heels stuck inside the mud. It will be ok if i wear shoes and walked around but not in heels where you kenna stuck everyway you go.


OKay back to Countdown Party. After watching all the performance finally the countdown part, coz i can't wait for the 15mins fireworks!! Countdown finish and there goes the fireworks!! Is so nice, espcially when u watch it with your loves one. It doesn't matter when there is alot of people around you coz the fireworks and musical played by chinese Orchestra makes everything so wonderful! Okay Pictures time!!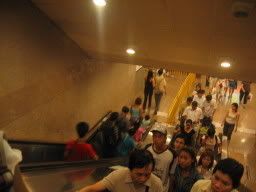 Alot of ppl wor.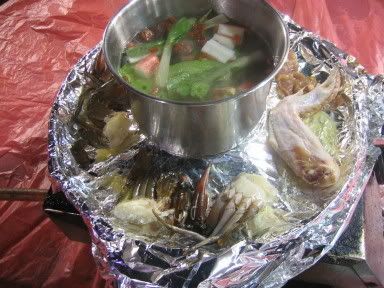 Yummy yummy!!! Although the crab is small but juicy wor… have to see who cook mah… haha… joking….



Candid shot!! Hee… Benny want to have his photo done solo but i faster come in, somemore still got chicken meat inside my mouth. lol…

Here comes the fire works!! Will show a few. The rest please visit my photos album!!