ABOUT DEAR ENLISTMENT

Today is dear 2nd day of army. Starting to miss his "nagging".. Haha..

. Although he will call me everynight before he go to sleep but we can't talk for long. Want him to rest more and moreover now i'm having night shift so can't talk much while i'm working

.

Anyway that day went for his enlistment day with his dad and sister. Has quite alot of fun there. And lots of handsome guys to see haha.. dear keep tellling me here got handsome guys and there etc… that day my eyes really "cooling"
. Anyway, have one funny inccident. While Q for our food (have a taste of army food
), the uncle scoop i large portion of rice but once he saw me he remove half of the rice. I was

, told him that i want some more, he thought i said to remove some more of the rice. No choice have to repeat again

. Dear sister behind laughing. After that told dear that they must change the mindset of gals always eat small portion.

After that parted with dear with hugs and kisses and rush off to work. Lucky not as bad as last week night. Maybe i should do night with YP, our eight characters not crushing to each other..

. Better keep my finger cross one more night to go..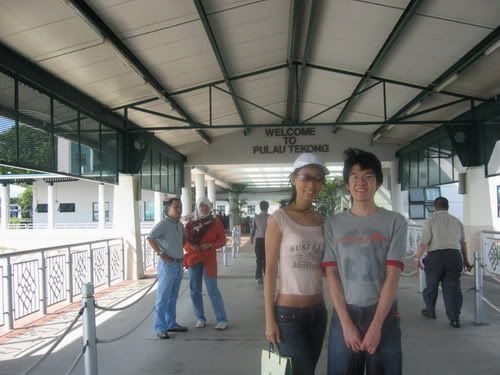 Me and dear at the arrival of Pulau Tekong.. They have nice sand and scenary…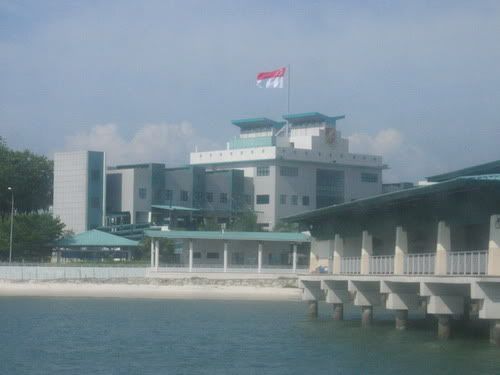 The office or headquarters of Pulau Tekong..