3 DAYS "TOUR"
Started our 3 days tour yesterday.. Both of us was quite tired as we don't have a good night sleep yesterday. He keep tossing here and there. Lol how to sleep like that

. In the end the photos taken yesterday turn out abit funny. Coz of my sleepy eyes..

. Below is a summary of what we do yesterday…
DAY 1
Went for Kuishi Bo to have dinner at 530pm. Still miss the food since the last time i went with my friends. Planning to go with my mom end of this month. Hee… Ok ok.. off topic. Anyway we stay there till almost 9pm. Really eat untill very full haha.. (ok i'm feeling hungry now). After eating we went and watch Star Wars. Very nice show. At first i though it will be boring but it turn out very nice. i even cry for some parts of the show. About the betrayer, the skywalker killed the young warriors etc.(lol i know i very emotional, so dun u dare laugh at me!!)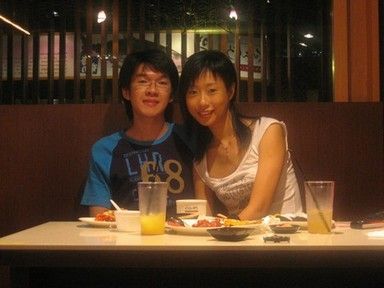 Getting sleepy liao…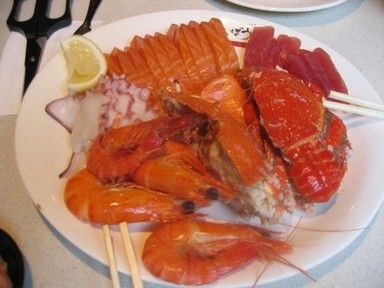 Yummy yummy….
DAY 2
Today nothing much, coz Dear need to clear up some off his stuff before he go army. Thats why me now doing blogging at his place. And later will be cooking for him. Hee… Below is the food that i'm going to cook. Just a simple dish. Nothing much.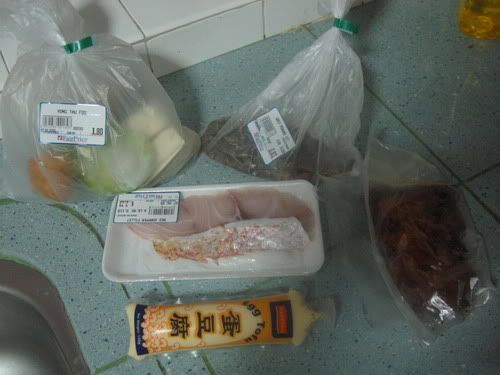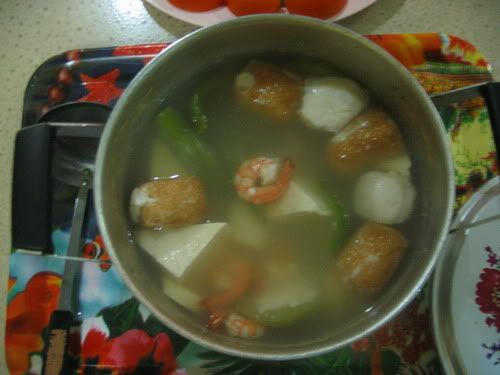 Before and after… Nice?? Hee.. Glad that he like it, and finish all. Anyway not the first time i have try my cooking. So he better finish up.. Haha.. Lol.. my cooking not that bad ok, doing cooking since upper primary.
As for day 3 i will let you ppl know tomorrow okay. 2 days more will be dear enlistment.
(Photos not yet uploaded.. Wait ok)