MISSY OUTING – JAP FOOD!!
Just came back from Kuishin Bo, located at Suntec City. Feeling very full till now. The food is very nice. Like the small "flower" pot alot, cause the soup taste nice – is soya bean paste base. I also like the cold crab meat also. The crab leg is long.. wonder what they do by keeping their leg long and slim.. ok what am i talking

.

Anyway we also celebrated Cynthia's birthday which is actually on the 1st of june. Saw her shock and happiness of the face haha.. is so fun. We also have our 2 Ho (house officer-doctor) to join in our fun for today, coz is their 2nd last day in our ward. Next month they will be in another ward for their attachment. Wondering now who will be our next HO

.

Although having lots of fun today but my best pal YP never come and also Cindy and Lynn – lol both of them fall sick and SL, have to send her parents to airport. Lol when can we have a proper gathering..



Oh ya.. a lot of people asking me about the spa.. have to elaborate more if you are taking the couple spa in FIL (coz i'm not sure about other spa). Yap, you and your partner have to be naked (of coz in the first place both of you are wearing the robe) in a room with 2 single bed. So make sure both of you are comfortable of each other, after the full body scrub both of you will be having steam bath together in a room and after that bathe, together or alone is up to both of you. After bathing will be the full body massage. Is really a nice experience for both of us. We had a good sleep for few nights. Okay saying so much make me want to have spa again…

. Okay i'm going to plan…

.


By the way… i got comments link in each posting anything can post there ok…

Good night, sweet dreams and sleep tight…

.

By the way photos uploaded for today.. have a look under my gallery.
Below is extract: Me and group photos: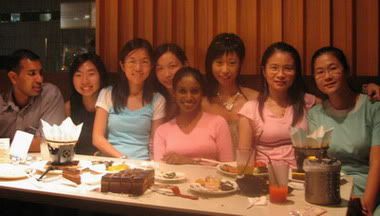 Our group photo, wondering why our doctor is looking at the other direction??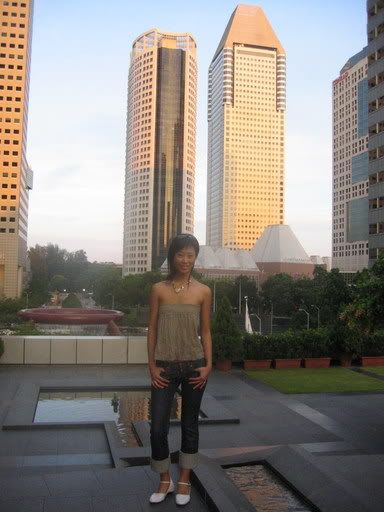 Ok thats me… outside Kuishin Bo…