Today is the 4th day of school, so far i'm used to school life and quite enjoying it, but still have problems waking up -___-" if is a morning class. Since this diploma course will be finishing in 15 months, that means, there will be lots of exams and projects coming our way, but i didn't expect it to be so fast! Today is the 4th day of school, i already have 1 individual project, 2 group projects and by the 3rd lesson of Business communication, we have Quiz which makes 10% of our final exam. All projects have to hand in by end of this month and of coz exam by end of Nov!!! So have to study real hard! Pray hard i can cope with it, and after this i want degree in psy!! 😛

Ok photos now!! Upload a few photos taken before i resign when my ward is having a ward party and the recent gathering with my good friends, more pics will be coming soon for the gathering! 😛


Ward party ~ A gathering i will miss, a uniform that i wore for past 2 years, the feeling of patients touch and tears, will be kept inside.. deeply in my heart and a wonderful memory i wouldn't want to forget….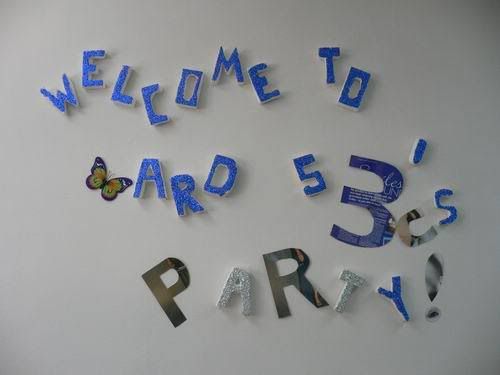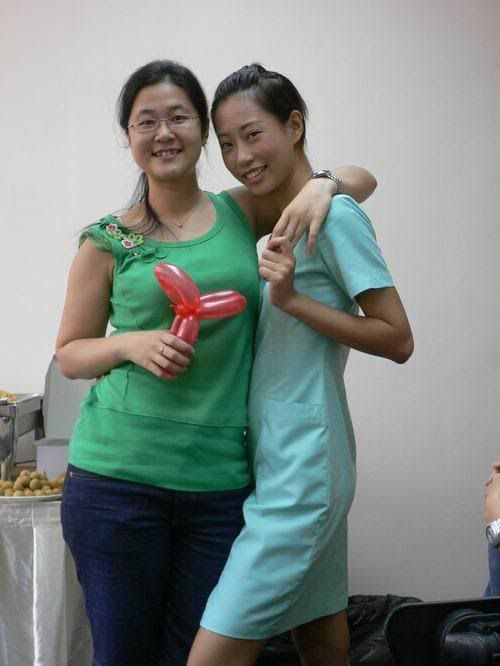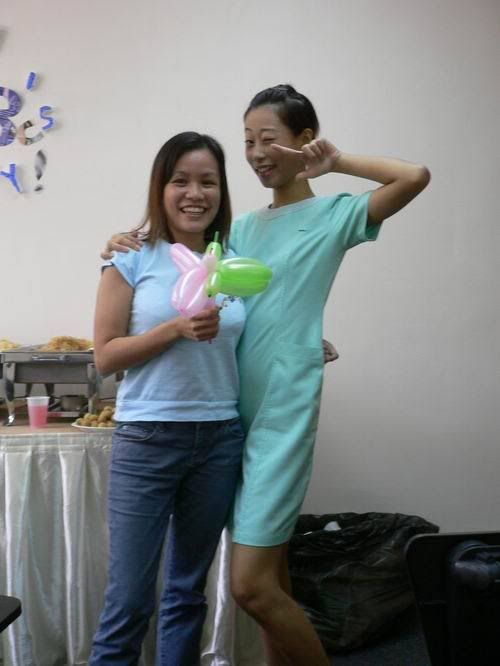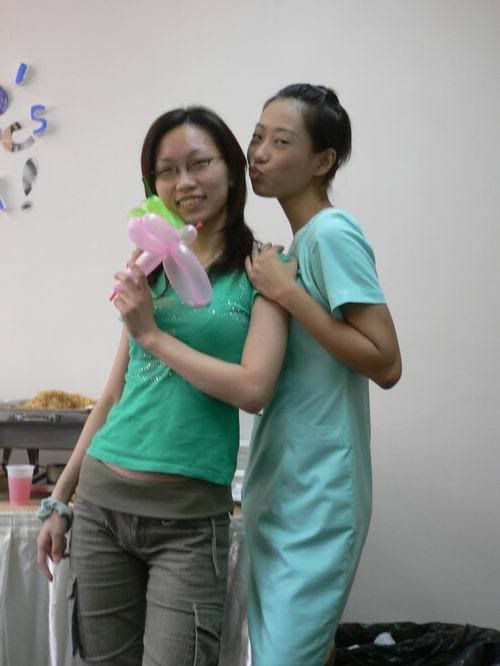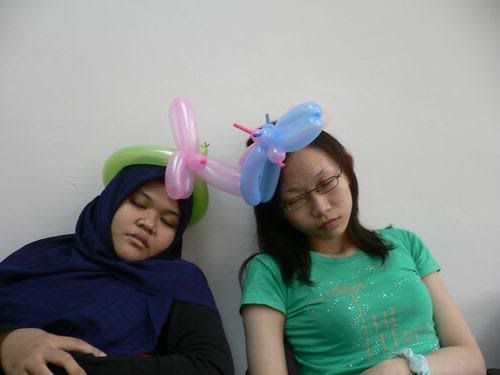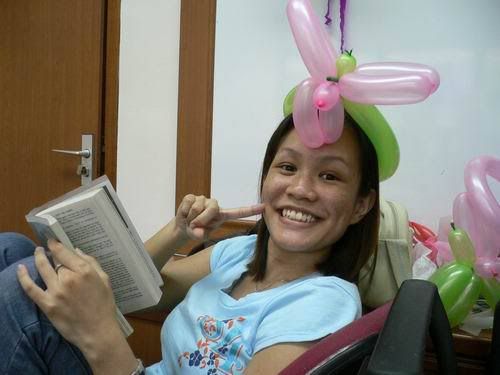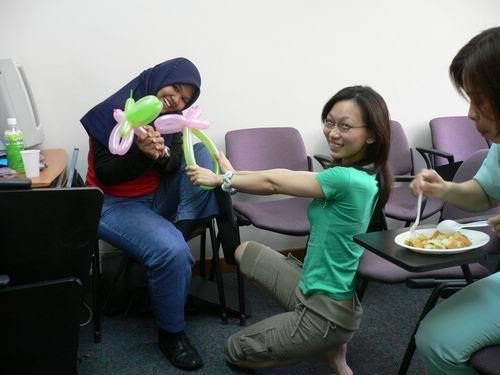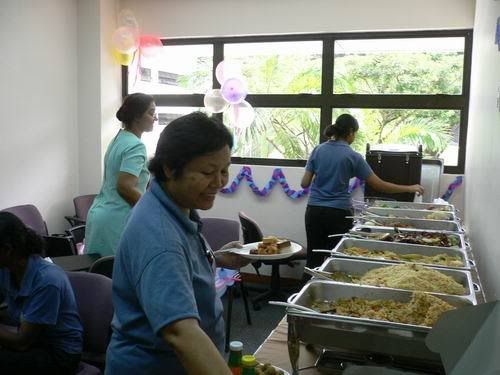 Monthly gathering!
~ Graduation Ceremony for Ah Woan and Pei Chen in SIM @ 2pm
~ Makan at No Signboard Resturant @ 7pm
Still need me to intro?? 😛


Sitting: Cynthia and Ah Woan
Standing: Pei Chen and Me(talking with Benny la)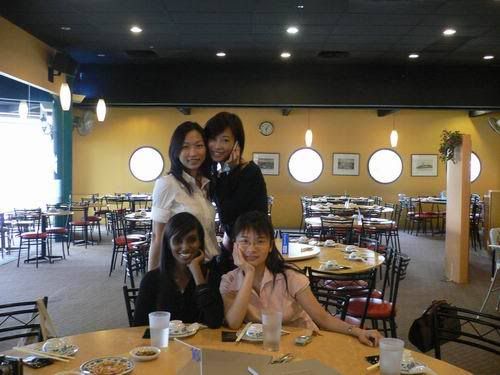 Sitting: Cynthia and Sue
Standing: Cindy and Ah Woan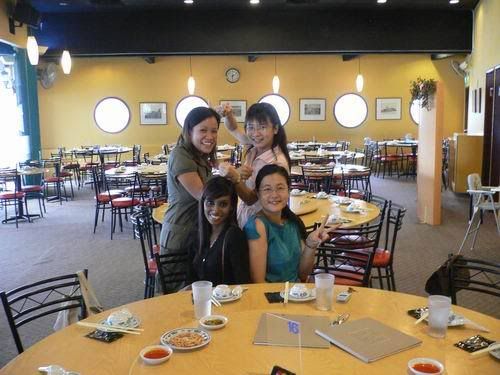 We gals trying to sqeeuze ourselves taking a candid shot.. the outcome?? Stay tune! 😛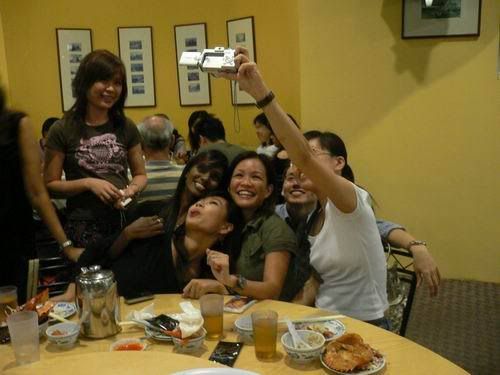 Sitting: Sue, Me, Cynthia, Cindy, Andrea
Standing: Pei Chen, Sumita, Yan Peng, Ah Woan and Alvin




Ok thats all for the gathering. Have to wait for the rest of the gals finish uploading the photos. 😛
After school today went to collect tickets at Raffles place for the CLEO fashion awards party! Anyone going? Will be going with Benny coz i havewon the piority tickets! Yappie.. But think i only can stay there for about 2 hours coz 9pm i have rehearsals at Suntec City hall 2 for Sat and Sun wedding fair.

Anyone getting married soon, all at the planning stage? Can come and watch the wedding fait held in suntec city hall 2! The wedding gown fashion show will be at 23opm on sat and 5pm on sun. Wedding gown by Yvonne Creative 🙂

After collecting the ticket, went home straight coz quite broke after paying my school fees. Modeling pay also need to wait kaoz.. 🙁 Anyway was quite bored inside the train so decided to take pics.. taking funny photos using my hp camera frames.. lucky not much ppl taking the train at that time hehe.. but the young boy sitting oppsite me must be thinking i crazy.. whahaha..


I'm hungry… :O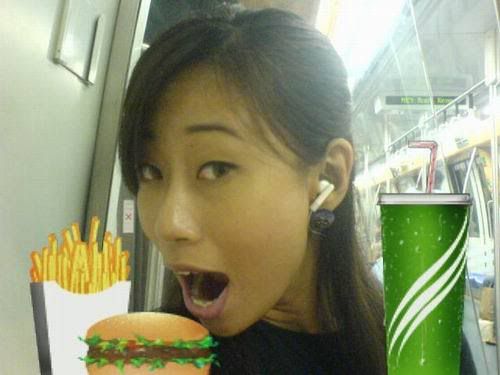 Oh shit i'm on the headlines!!!! O_O"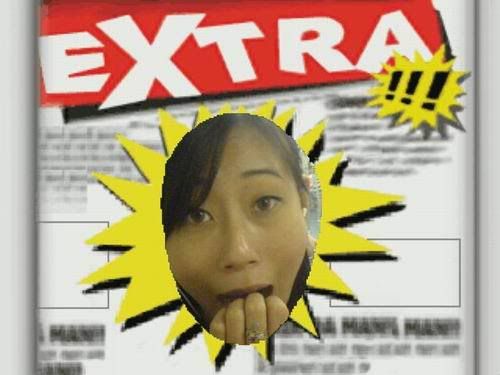 Just for laughs! 😛 And what i wore today!

Gio Top
Esprit pants
Tinkerbell peeptoes heels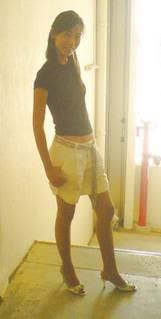 Lastly big big annoucement PHANTOM OF THE OPERA is BACK!!! I have been waiting for ages man since primary school and when my aunt give me the soundtrack before she left Ny for studies! I fall in love with their music and their powerful voice and of course their love story! But seeing the ticket i want to cry… 🙁 Hope i will have enough $$ to buy when i got all my pay! Remember must catch it ok! Is great!
Click here for more information: Phantom of the Opera