Good Therapy….

My quote: Shopping and changing of image is a good therapy, a good way of relieving stress….

Pass few days have been going out shopping and have a good super with my friends after work. Is nice.. I love it.. Bought a 3 stuff from metro sales, they have 20% store wide, good times to buy make ups 🙂 Keke.. have been waiting for friday when Benny told me about the sales. Ok lets see what i have bought. 🙂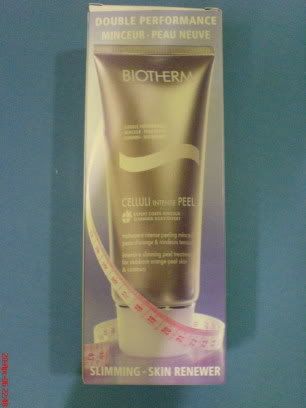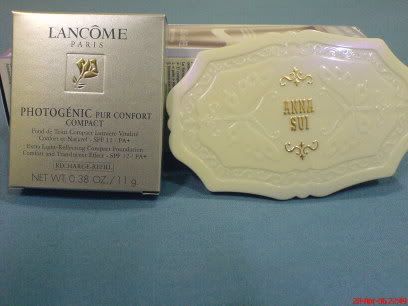 1. Biotherm cellulite and slimming cream
2. Lancome and Anna Sui foundation

Was deciding which foundation to buy, coz anna sui foundation and case is cheaper than Lancome, But i use Lancome Photogenic before and i love it, so in the end bought 2… Bought full set of Anna Sui and refill of Lancome.. Lol… -__-"

After that i bought another 2 wedges online..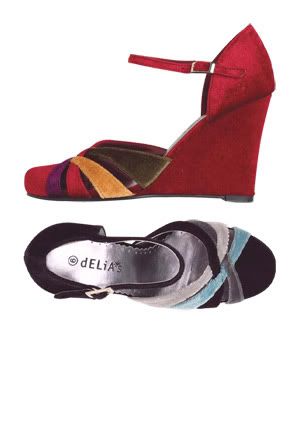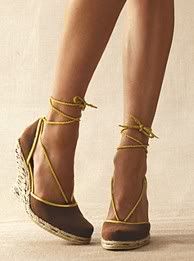 A… actually shopping is a good therapy to relieve stress or unhappiness but not good to pocket.. -__-" (i want my modeling pay….)

OK not only i shop but i change my image too.. don;t worry still the same plain me.. just add something nia..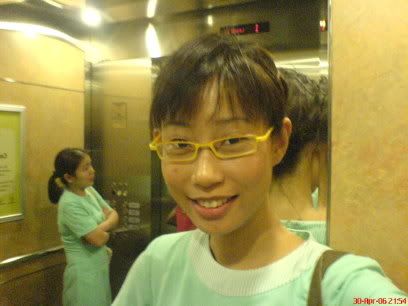 Inside the lift after work… Nice my yellow specs… Keke.. Some more i put on a light make up to work on sunday which i seldom or never do.. I don;t like to put make up to work.. coz with the sweat and tiredness easy to clog my pores.. keke… But so bright yellow easy to be targat for complains.. (but i think i never care also.. haha.. complain and compliments doesn't bother me coz i'm doing the right thing so i don't wish to bother.. I will still smile don't worry coz i love to smile.. Qiqi

Nice..?? Something different hor…. Cynthia have a try on my specs too..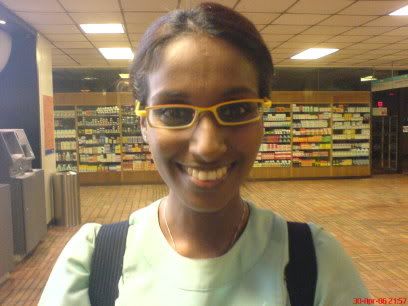 Keke.. Nice boh.. after work we went to only usual new by hangouts to have our prata.. And we have one of our colleagues Mina to join us.. too bad she don't wish to take photos. But she damm suay, we gals have our prata there so many times, never see any traffic polic but on that day there is a traffic polic, lucky pei chen saw it, Mina have to faster run to her car and park some where else.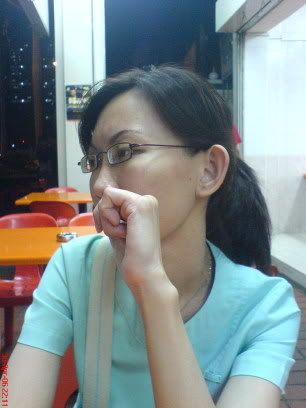 Posing for my camera.. haha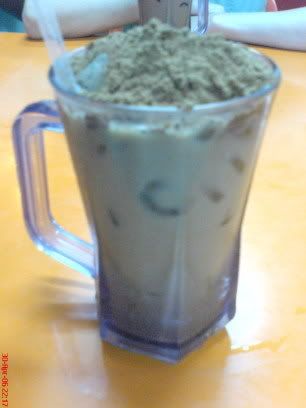 My favourite MILO DINOSAURS… Haha.. when the uncle saw he straight away say milo dinosaurs ah.. keke..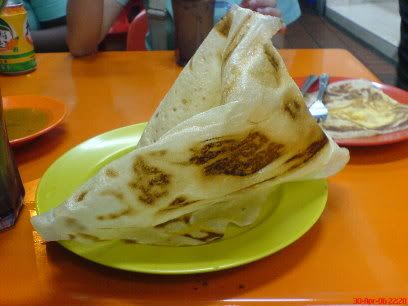 Tissue prata.. first time to have a try.. nice, abit sweet and its cripsy.. but mina don't like it..


Ok not only shopping and my new glasses make me happy, my email also make me happy!! Haha.. received an email from Sherry! Finally my photos from the Redken hair show has arrived! Haha.. a few only nia, coz not nice to ask her to keep on taking photos for me. … 🙁
Lets enjoy…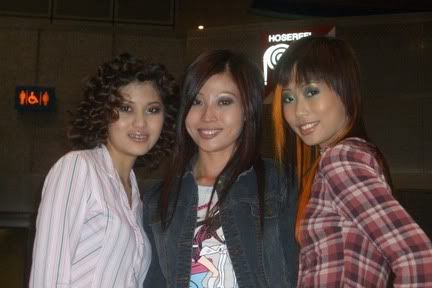 The 3 gals… Sherry, Cassandra and Me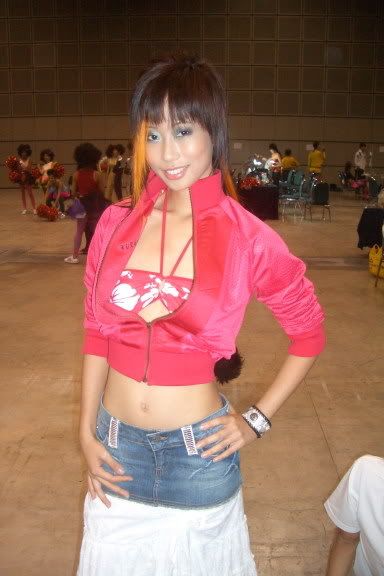 My outfit… Nice? I like the skirt but its damm ex.. 3 digit… -__-" (outfit are from SKINS)




The urban gals with the hairstylist..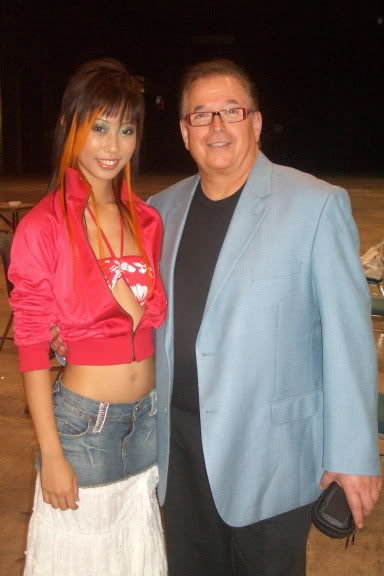 Me with one of the hairstylist 🙂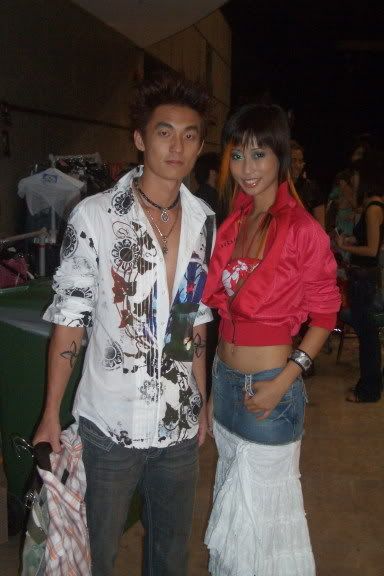 Me with a handsome guy.. Keke… But i don't know his name… just ask him to take photos with me..

Ok thats all for tonight,… need to sleep le and i'm hungry, Daddy nagging at me liao.. Oh ya, before going off let me show you this.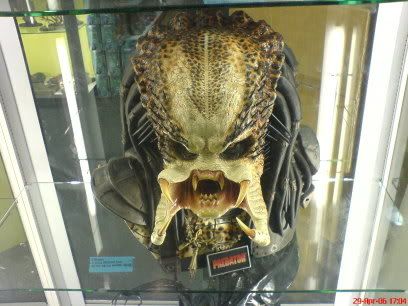 Saw this at Suntec city, there's a new toy shop just infront of the cinema..

~~~ Watch Ice Age yesterday.. towards the ending, one of the character says..
"You have to let go of the past, before you can have a future" its nice.. ~~~~~~~