Thoughts….

After finish work don't know what makes me want to get a copy of TODAY, coz i usually don't. So while i was eating, i read about an article written by a 15 years old kid..

….."It is a pity that accolades do not appera in the local media as frequently as criticism, complaints and condemnations do. When one is indignant or piqued, one is more strongly tmotivated to express them. The reverse seems true when it comes to paying compliments, especially in writing… "

….."I am guilty of it. On many occasions, I planned to make my apperciation known but did not. Somehow, my excitement to share my positive encouter fizzled outby the time i got home…"


……"I urge all readers who are receipients or witness of goodwill to share with others their experience. This is important as it will encourage more of such behaviour and correct the impressions of us Singaporeans.

For we are not as ugly as we think. There are many beautiful Singaporeans, but we don;t publicise them enough…."

The writer is a 15 years old student, Jeremy Lim who has a brittle bone condition. You may find his name familiar, coz he appear in Tv and some charity shows.

This article really makes me impress about how a 15 years old kid can wrote such a wonderful article. What he wrote is true. Singaporeans are more willingly to complain rather than compliments. Just take a very good exmple, if you are working in a service line, do you realise that u get more complaints letter than compliments? And the worse is complaints makes the world go round almost your department or other department will know. How about compliments, i think it will either stop at you or compliments was not even given to you at all.

As a consumers, have you ever wonder actually if u start a nice smile or a nice gestures or etc to a sales persons or the person who service you, u actually will experience a nicer service?
Go into a shop, a sales person who greet you "welcome miss/sir or good afternoon", have you ever reply them or give them a nod? From what i see after so many shooping. Most of them doesn't response. You may feel that its your right that they should that to you, but have u actually wonder they greet is to make your shopping a pleasent one.. But why not in return, you make their job a pleasent one too?

Try this, when they greet you, either greet them back or smile at them, your trip or shopping experience will be pleasent. And i don't think you people keep your money inside your month right? So after the buying or when u never buy anything, just say "Thank you" to thanks them for their service. Thank you doesn't take an hour and it doesn't cost you a cent. So why not say thank you? I always find that greeting them back not even make my shopping a pleasent one and also their job more happier and if a person is more happy, of coz they service will be nice right.. Thats how i feel and experience. 🙂

Maybe nowadays, more parents are focusing on children studies whether anot they can earn money in the future and whether a not they can be the top of the school or company. Actually the most important thing is not only study or results, but the relationship between people. Its easy to build but hard to maintain it. A person can easily build a friendship but how do you want to maintain it, is another issue. Actually the faster the Singapore pace, the longer the distance is between people and people. Of course to appericiate one another is even harder….


**Do u understand what I'm trying to say -___-"**
I wish to see my job as my belove, not to be the slave of money…
I wish to enjoy my life, slower down my pace to appreciate the people around me…

~~~~~~~~~~~~~~~~~~~~~~~~~~~~~~~~~~~~~~~~~~~~~~~~~~~~

Ok back to relax….

i realise alot of photos i never put up.. -___-"

The most recent one is went to eat sushi at City Link with Sue ching and Ah chen end of last month….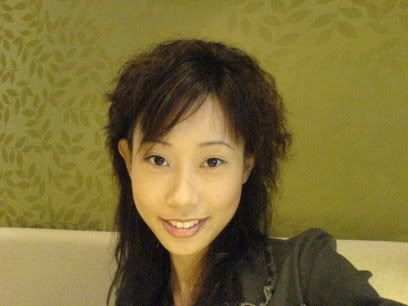 As usual my zilian pics….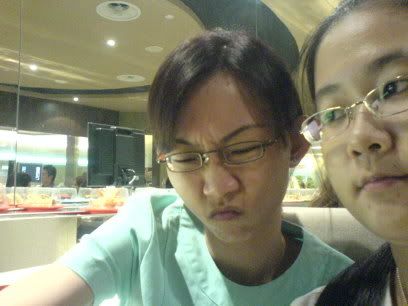 A….. don't know what expressions is that but the more i look at it, the more i feel that is cute… keke..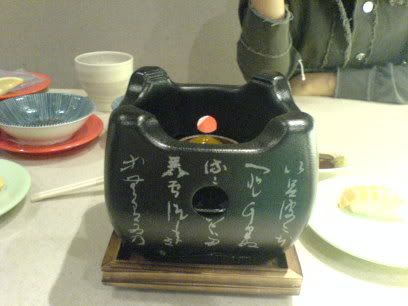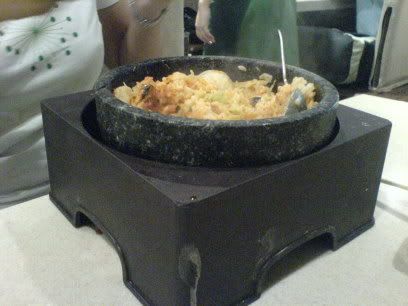 What we ate…. Nice boh? i love their plates and cooker (or whatever u want to call that).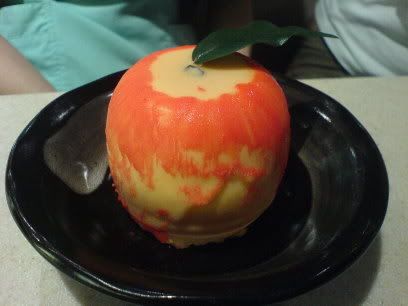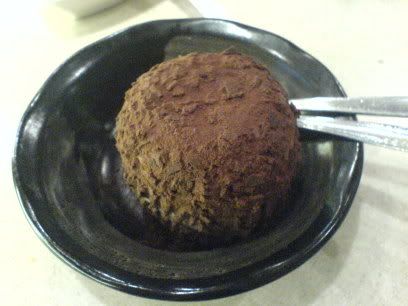 Ah Chen and mine dessert… look nice hor… yummy… quite nice actually. 🙂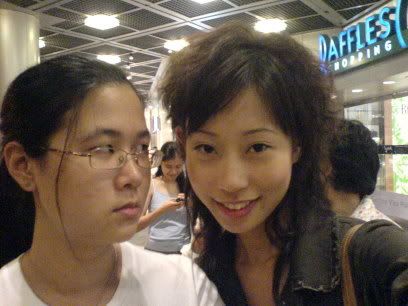 Sue Ching and me waiting for taxi… Lol see Sue funny face.. only realise it after taking the photos.

***********************************************************

Lastly is what i ate this morning.. my favourite fish…. and my craving chicken wing…as for the veg just only one dish for me to choose coz the rest auntie still cooking.. early in the morning mah…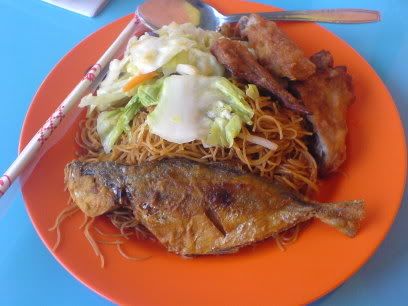 @@@@@@@@@@@@@@@@@@@@@@@@@@@@@@@@

Ok before i end my blog for today….

I finally 1/2 done with my sales site.. Suppose to start with my hand make earrings.. even ask some one to design for me and Yan Peng to help me do the html format but i decided to do without it.. (sorry gals for the effort you have put in)

http://missyqiqi.livejournal.com