UPDATE>>


Sorry folks for not updating this few days. Was quite bust after night shift. Doing 2 days of fashion show, one in NAFA and Suntec conventional Hall for Thatchers, www.thatchers.de. Gain quite alot of experience and know some models and our cheorographer – Justin and Stephine. Thanks alot to them and not forgetting the designer – Thomas. Right now me just have to wait for one of the models to send me the photos. 🙂

Just have a brief summary on what i have been doing this few days bah after night shift. On Thursday is my sleeping day, meet up Tabatha for shopping at PS. Just to meet up before she go Australia to study. After that went to NAFA for fitting. Recevied Pei Chen msg while shopping asking me to accompany her to Club street to have a drink.

So after my fitting me went to club street to meet up PEi Chen to have drink with her friends, can'y remember his name. Also a nurse, currently working in Changi Prison. Me drank quite alot, about 10 cups lucky never got drunk… ;p hee…. Anyway have some fun down there. Talking and drinking my favourite voka. Some pics….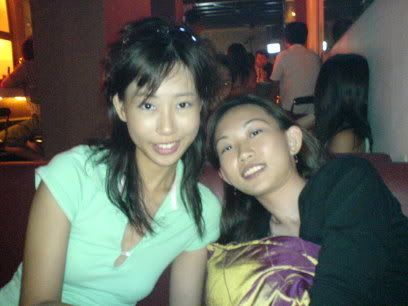 Pei Chen and Me… Abit tired…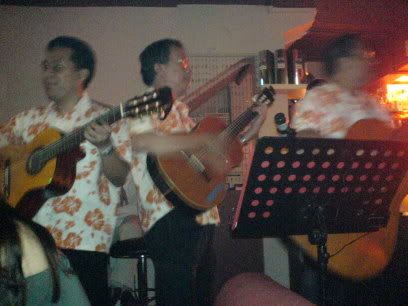 The live band


~~~~~~~~~~~~~~~~~~~~~~~~~~~~~~~

Fashion Show pics… (only my self take… the show pics have to wait for my freinds to send me. )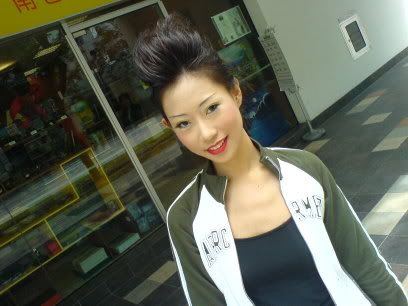 Me outside NAFA..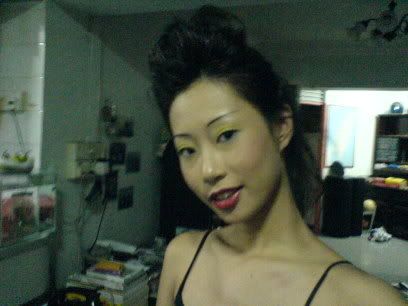 Me after reach home… Haha.. Just not enough..

~~~~~~~~~~~~~~~~~~~~~~~~~~~~~~~~~~~~~~~~~

After i finish work today went to 7-11 to buy drinks and bought myself a soft toy… I LOVE SOFT TOY!!! Currently have about more than 15 soft toys on my bed liao.. Dad was saying is my bed for me to sleep or for the soft toys to sleep? Haha.. Don;t know.. Haha maybe both bah..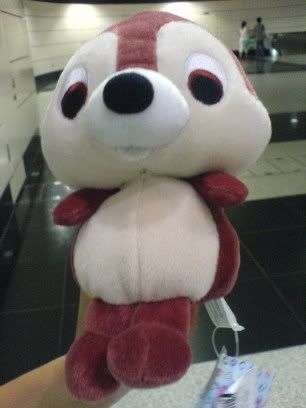 CUTE???

Hee… anyway dear start to say i have been spending too much… yar agree… while waiting for my show to start, we gals when to shop around.. and after shopping i bought 3 pairs of heels… Ok… can somebody sponser me to open a shoe shop…??? Lol…

Ok stop here… till next blogging…