HAPPY!!!!
See i'm telling you i'm having PMS lor… One moment happy, one moment angry and the other moment moody… Anyway today i feel very very happy coz finally i received photos from Sherry – model! Yappie!!!! So right now i'm going to upload the pics… The rest i will upload at my gallery on the left under – Modeling…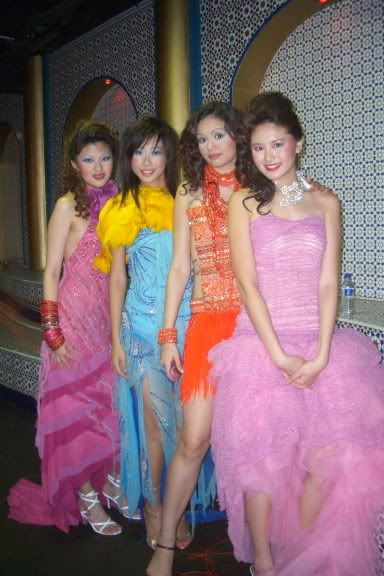 The 4 sexy babes!!!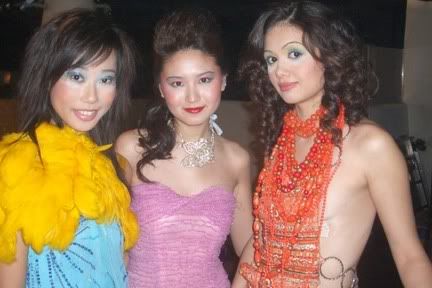 The 3 babes.. Sherry not inside coz she's the photographer…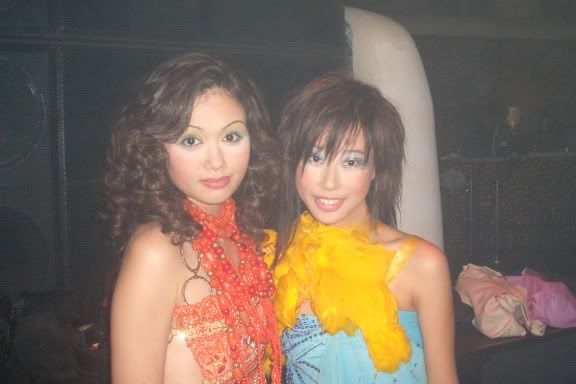 Emily and Me… She look like barbie Doll hor… Hee…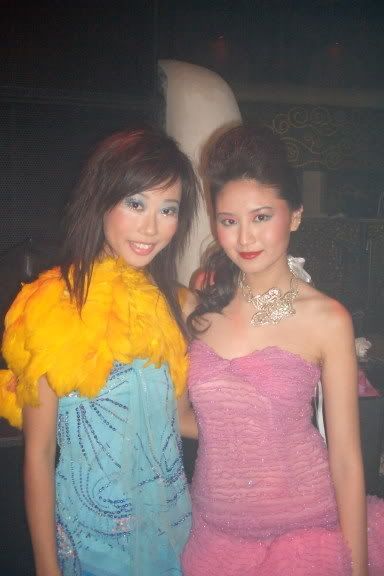 Val and me… Some may find her familar coz she ever acted some roles in Mediacorp..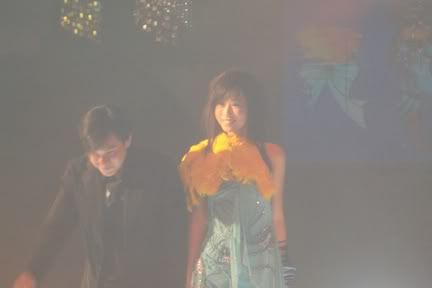 Shaw and me, taken while shooting…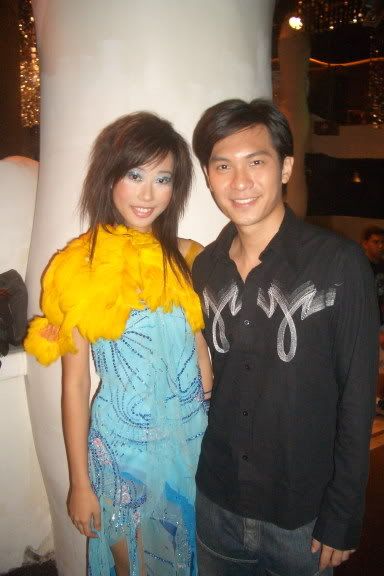 Shawn and Me during break time.. .Handsome bo… Haha… He's nice also, quite gentleman..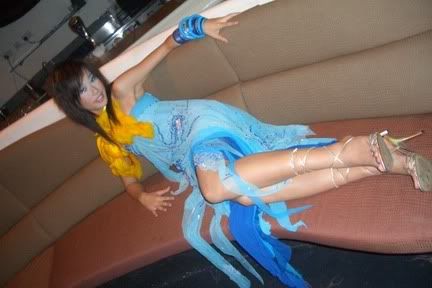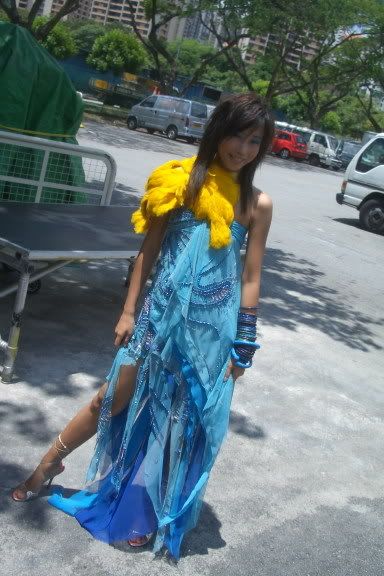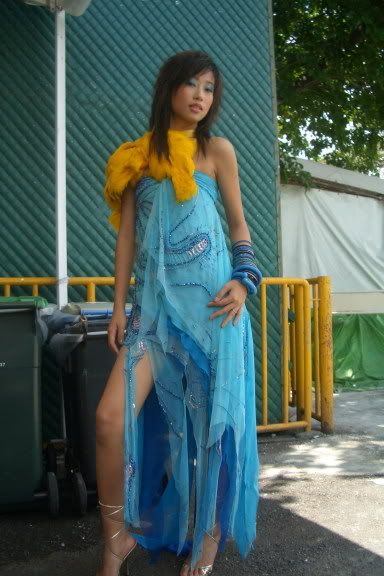 The zhilian me.. All shoots taken while we were resting… Thanks for Sherry for taking the shoots! MUACKZ!!!




Our in-charge… Mamasan… haha.. No lar,. She's very nice de… Thanks for all the help..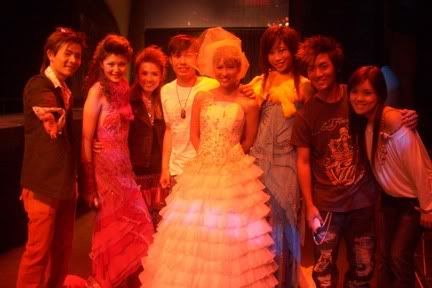 Group photo with all the superstars before we change..


~~~~~~~~~~~~~~~~~~~~~~~~~~~~~~~
Today after work, went for casting for wella hair show.. But never got it coz i can't cut my hair coz preparing for another hair show in April than for styling my hair is not what they want, So didn't manage to get the job. After casting, meet up Pei zhen and Yan Peng at MOS. They were waiting down there for me to have dinner.
WE chit chat about work stuff… gossip alittle.. actually not much also.. haha.. After they we walk around, then decided to take neoprint. So we went to herren to have our neo print done…. (Not very clear ah)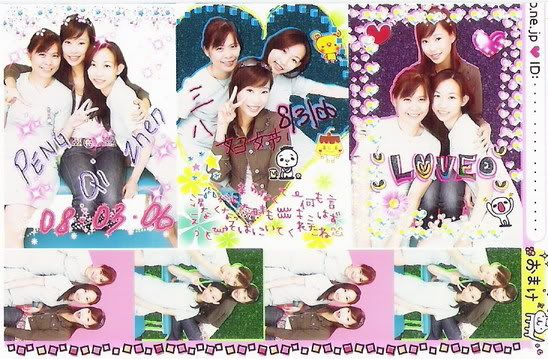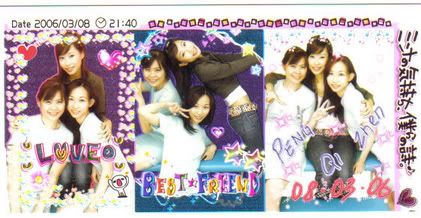 I feel that the me inside doesn't look like me.. But at least doesn't make me look ugly… lol…


Just some normal pics below….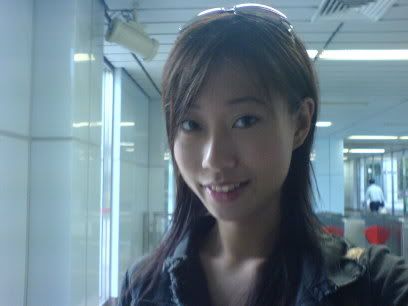 Me on the way to casting.. at Outram MRT station.. waiting for lift…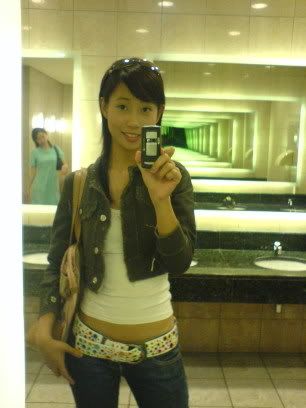 Me inside the toilet while waiting for them… Can see Pei Zhen at the corner.. Heee,,…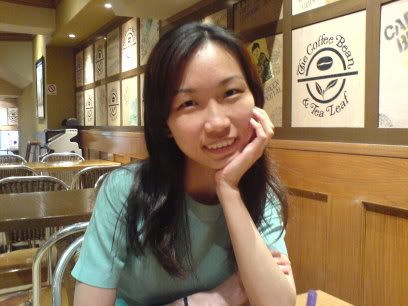 Pei Zhen….. Grooming her to be prettier.. Haha..
Ok Thats all for today… Hope you enjoy the pics… 🙂
Good Night….