POOL, CYCLING AND KTV…..

Me blogging at this hour.. Finish bathing, uploading photos, seeing all the emails etc.. Reach home around 130am.. Today really is an enjoyable but tiring day.

I meet up Sue Ching and Pei Chen to go Si Ma Lu Kwan Yi Temple to pray. Before that we went to Bugis, MOS Burger to have our breakfast cum lunch. Eating halfway met my Secondary school friend – Amy. When she saw me she ask me when is the next gathering, coz she miss it the last time. I said soon bah.. Haha.. Seems like i always organise gatherings.. Espcially when Benny goes to army. Haha… Thats good, keep myself occupied and no need to be so dependent on him.. I also like my bf to give me some freedom, coz friends and family are equally important to me. 🙂



Sue Ching and Pei Chen at MOS Burger.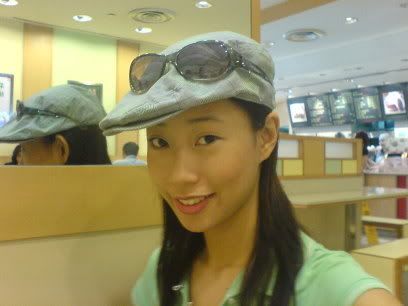 Thats me!! Haven't totally wake up..


After eating and praying, Sue and Pei Chen plan to play pool, but i don;t know how to play pool, so i watched them play and also keep on taking picture. Hee… But i was too bored liao, so Sue and Pei Chen taught me how to play pool. It was quite fun.. hee.. was not used to the pool table height coz i don't know how to pose and adjust myself very well, but slowly got used to it. Want to know who's the expert of coz is Sue Ching lor.. She knows how to plan very well, not like me just make sure my ball goes into the hole can le. After playing pool, we meet up Ang Bee for cycling at East Coast Park.. It has been quite some times since i last cycle. So my leg and butt was aching. Took some pics on scenery.. nice.. and romantic ya even with friends haha..

Our poses for playing POOL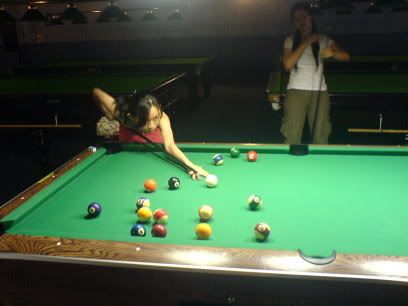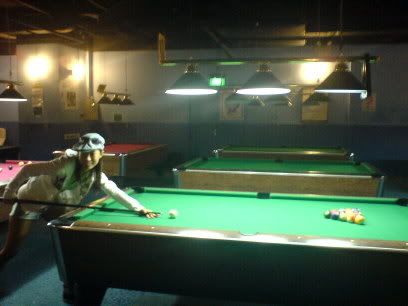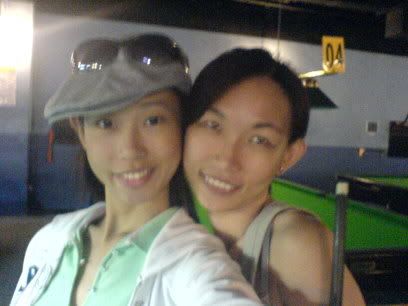 My twins!! Pei Chen…




Another shot of me… out of "N" pics…


~~~~~~~~~~~~~~~~~~~~~~~~~~~~~~~~~~~~
EAST COAST _ BEDOK JETTY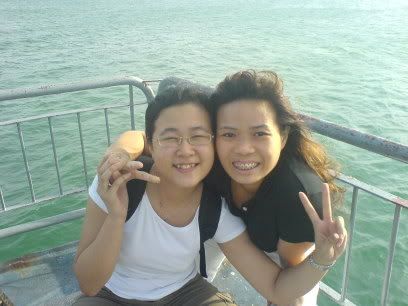 Sue CHing and Ang Bee… Windy wor….




Pei Chen trying to catch the aeroplane.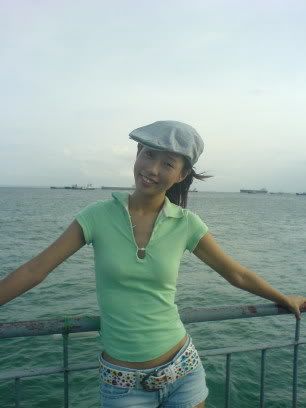 Ok me again… Hee…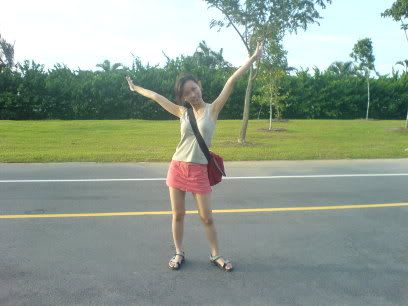 Pei Chen trying to hold the sky….


After cycling for 2 hours we took taxi down to Suntec City KBox to have fun. Sang alot of songs, until we got no strength, Sue Ching was the first one to drop, i think i was the last one and Ang Bee too. I'm hyper.. Haha.. We sang for about 4-5 hours, than we headed home. On our way home, we call up Ling Woan (working night shift) and talk for awhile before saying good night to each other.. Thats the end of our tiring day..

Caught Singing!!!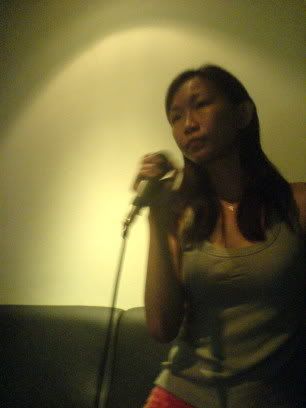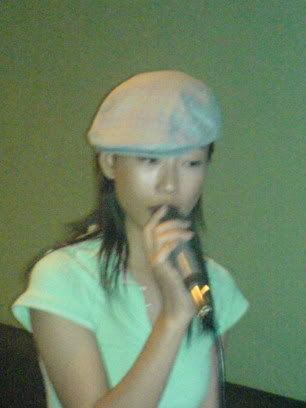 2 Groups singing the same song… "Wu Ding"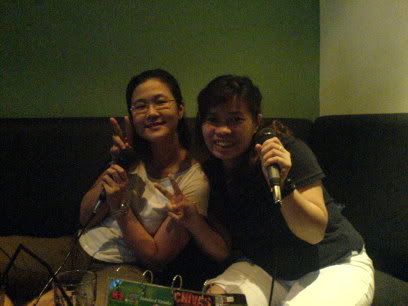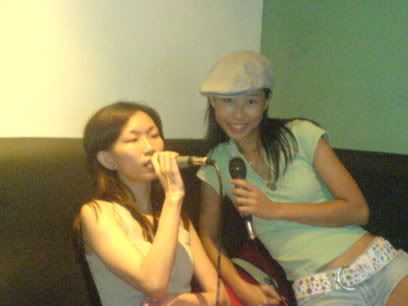 End this blog with my scenery pics…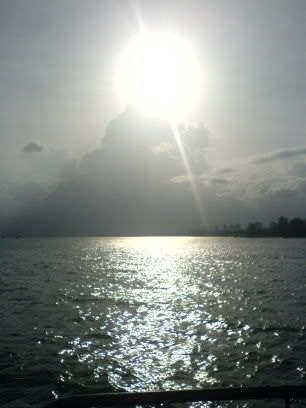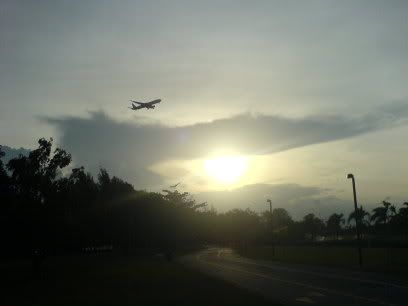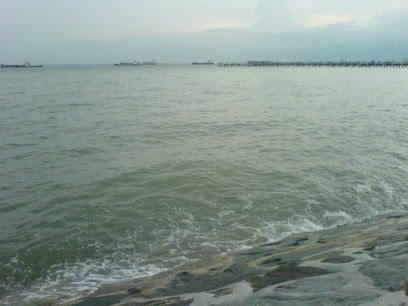 Eyes closing.. good night.. sweet dreams….