I'm BACK!!!!
Haha… Sorry for MIA so so so long………. Due to work, CNY and compeition.. Thanks for the encouragement! Although i never make it to the finals, but i really enjoy the process… from audition, Heats 1, Heats 2 and Semi finals.. Every time when the host annouce the results, my heart couldn't take it… Haha.. wake heart, must excersie my heart…. Haha… (Talking rubbish… )
Anyway…. Below.. will be a long post of pics ahead… From my compeition to CNY… Those pics are taken by photographers (Thomas) and Daddy for CNY. As for my own pics… haiz… camera something wrong… so have to wait till the camera "alive" le than i can load the pics..
Before the pics i want to thanks to
Sumita, My twins (Puay Chen), Anita, Ling Woan – for accompany me looking for my golden heels.. sorry for the long walk.
Mom, sister and Benny for encourage me throughout the compeition, mom was quite surprise that i manage to make it through the finals… so does Benny… Kaoz… Me so poor mah… -___-"
Tabatha and "Gu pi", Tabatha for standing by me, giving each other encouragement and "Gu pi" for his "good luck". Hope both of them have great performance in the Finals! Oh ya "Gu pi" is the guy that i have mention before in my earlier post, the guy which i met during the honda ushering. Was surprise that he also took part in the competition.
And alot of ppl… espcially the photographers, Danny and Jane.
OK… Here comes the pics..
*************************************************
CHINESE NEW YEAR!!!
Lunar Day 1

We went to temple to pray and took some photos than proceed to my eldest uncle house for steam boat!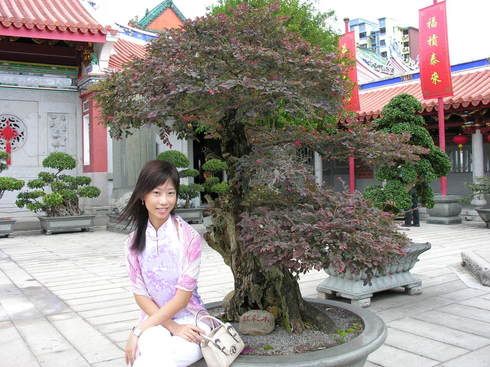 Me…. Don;t laugh… I feel like i'm in the 60's or maybe earlier than that… wearing cheongsam and with the shaw over.. Not my idea ok.. coz I'm wearing a backless top, so dad said going to temple not very nice, so better put a shaw over it, and my sister took a pink colour shaw for me… And thats how it ended up like this..
My sister and me…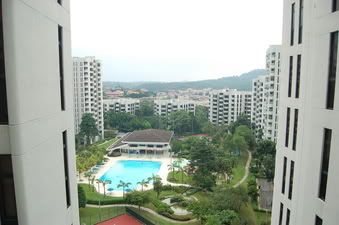 At my uncle place… nice view hor… I also hope my future house have nice view…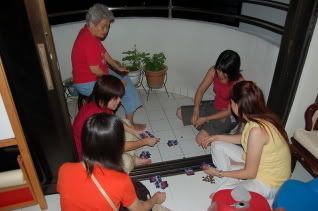 All the ladies playing poker cards… Haha.,.. mom won $0.40… Small bet…
Caught in action!!
~~~~~~~~~~~~~~~~~~~~~~~~~~~~~~~~~~~