USHERING FOR HONDA CHARITY & CAR LAUNCH

First year, first new year modeling job. Doing ushering for Honda charity and car launch,(something like that). Doing ushering with another guy name Dalin from J.C model. Both of us have to keep on remember who to usher on and off the stage.Have to make sure not to usher the wrong person, and i have the honour to usher our Minister of Transport, Mr Yeo Cheow Tong. Hee… so excited, not only have to usher them, handling the car door keys for opening and lucky draw too.

Can't took much of the photo, coz i'm working and nobody can't take photos of me. 🙁 The best part, i decide to try my luck to use the camera as you know from my previous post, my camera is spoilt. So when i tried to use it, its work!! So happy. Was prying hard, hope nothing will happen and upload smoothly. 🙂

So now you guys can enjoy the pics le. 🙂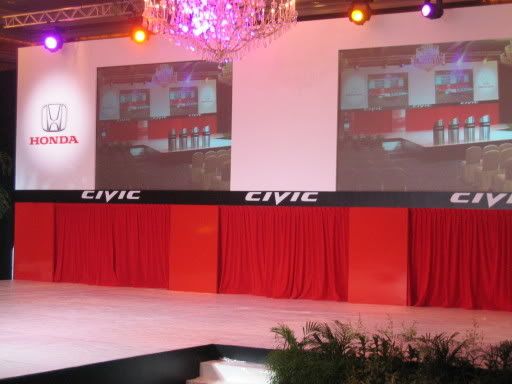 The stage. As you can see there are 3 curtain, once the VIPs insert the big door keys into a box, 3 cars will drive in, with 3 models in each car.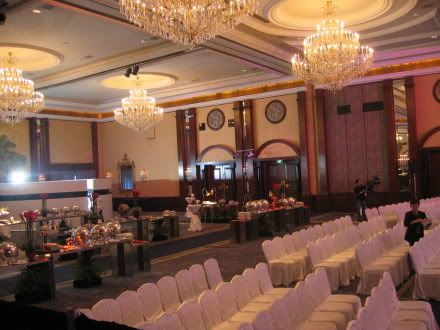 Half view of Shangri-La Hotel, Island Ballroom. The ballroom is very big, only can take half view. I love their crystal lamp.




Me, with one of the cars. Faster took a pics while i'm resting. 🙂




One of the Models show casing the car.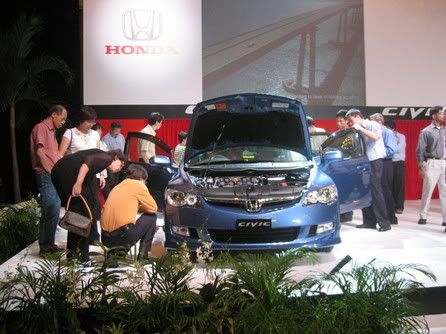 All the mens and car.




Flying Dutchman and Jasper who hired me for the event. 🙂 Thanks alot.

Still trying to upload my video, how come cannot upload, keep having error… kaoz…!!

Ok need to have a early sleep, got an audition tmr, pray hard pray hard!!!Good night, today raining, must cover blanket, don;t catch cold!