PRETTY PRETTY….

Today meet up with Cynthia and Puay Chen to do medi and pedicure for Yan peng's wedding and also for my friend, Qing Ying's ROM which is Today at 245pm. Was kenna excited!! Coz this is my first time doing… haha.. really!! Its a very nice experience. We went to Polished Diva which is located at Bugis Village, above Guardian.

Not only they have massage chair, they also provide movies for us to watch and drinks too! The guy even make me one cup of voka with orange juice!! Its nice!! Total we took 4 hours there. Coz the 3 vain pot, took a full set package. And me keep on moving my hands and they have to redo my 2 nails. ;P

Lets see what I took and the manager took for us too!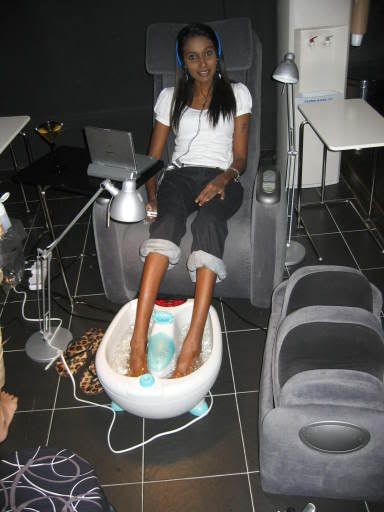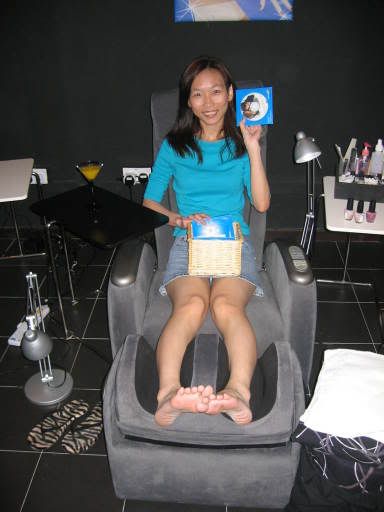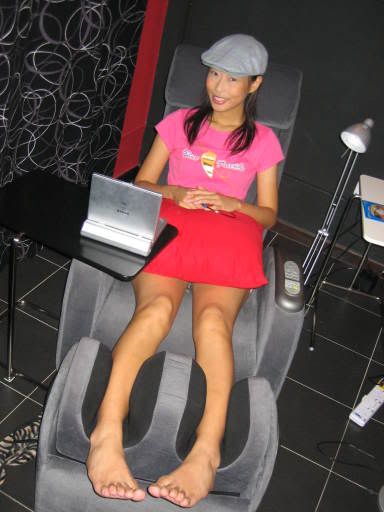 The 3 vain pot!!! Haha… Cynthai doing the french medi and pedicure, Chew doing the normal one, and me added 2 nail art for 2 my big toes!!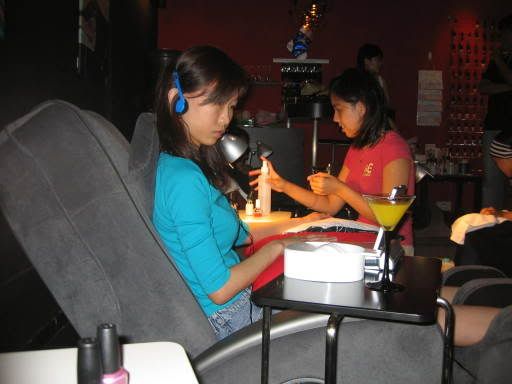 Busy watching movie. Chew watch "The wedding Date":, but she's not sure what she's watching, Cynthia watched "Miss Conginality " and I watch "Spanglish" and "My Bf blood type is B". Spanglish is nice at the starting but it gets boring slowly and the Korean movie is nice and funny!! I can't finish it, 🙁 maybe ask Benny to download it or buy the VCD to watch it.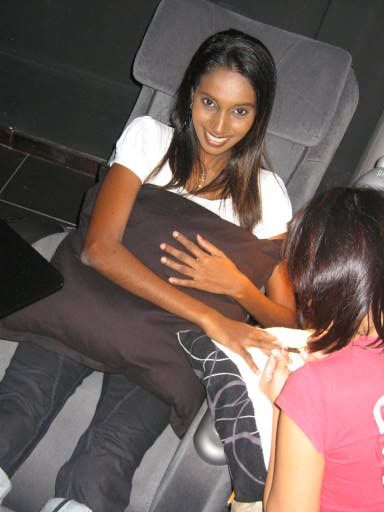 Enjoying the nice treatment!!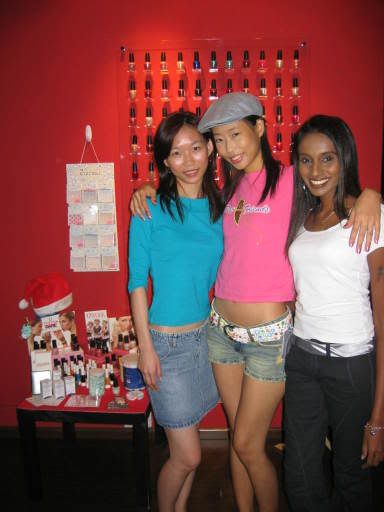 After we have done our nice treatment!!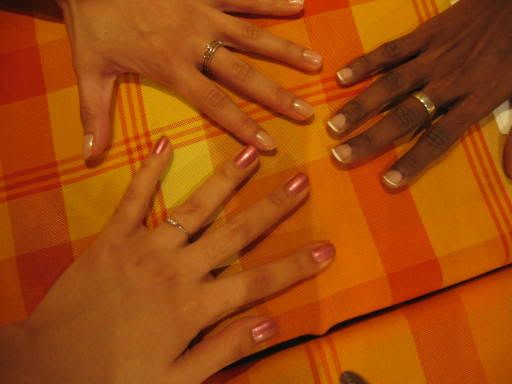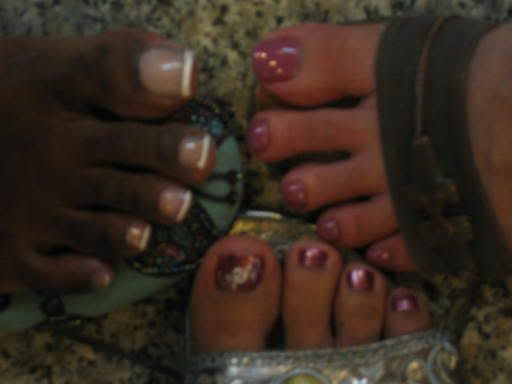 Our beatiful nails!! GUESS??

After doing our nails, we went to have our dinner than head back home. So tired. Have to attend Qing Ying's ROM in about 11 more hours… dunno what to wear -_-"….. Better prepare to sleep le! Good night ppl. Just this one night updated what's happening this pass few days! Hope you enjoy seeing the pics!! Good night… Tired….