CONTINUE….
03/11/2005
Steam Boat at Sayli's House.

WE had our maonthly gathering at Sayli's house. Not only just for our gathering, its also consider her house warming and next year Feb 2006 she will be going to Aust to further studies in nursing. We had a lot of fun, but i think we gals are not in ourselves, maybe because her husband look fierce.. Hee… But Sayli said he's not wor. WE were so tense until we don;t even dare to open up the tibits to eat. We even bought alot of it! Its okay, left it for Yan Peng's wedding, coz she book a hotel for us to sleep after that. 🙂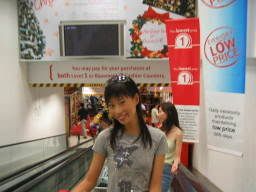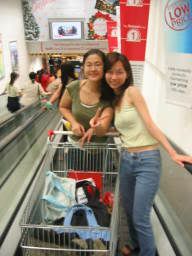 At PS carrfour shopping. Sue Ching, Chew and Me! Another 2 gals behind, Ang Bee and Cindy.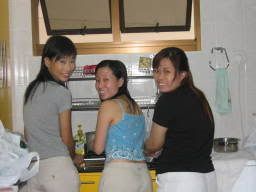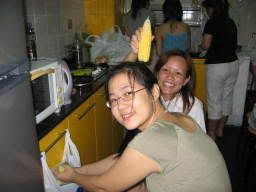 Preparing the food!!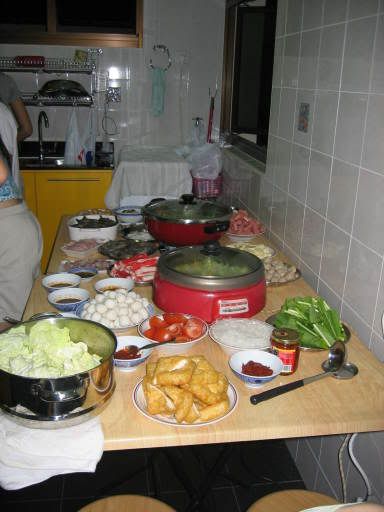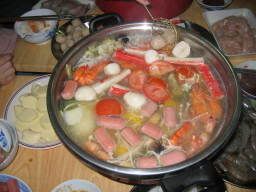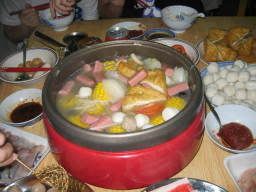 What a spread!! We even divided the food into 2, one steamboat with prawns one without. 🙂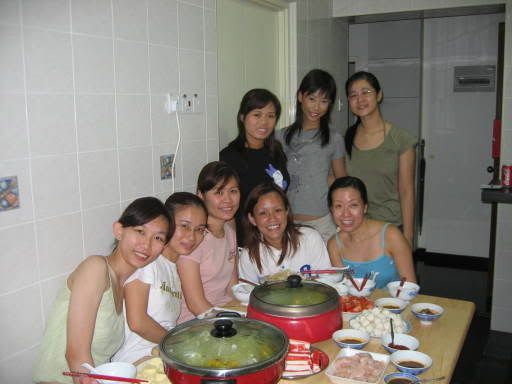 The gals….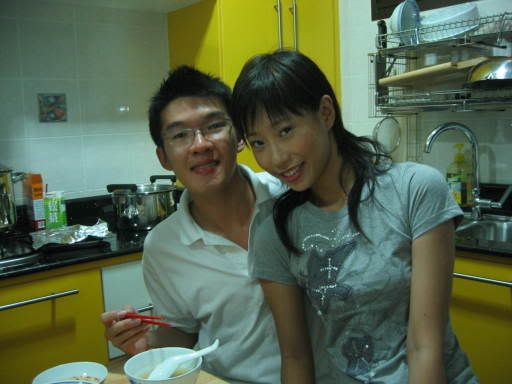 Benny and Me…




Ang Bee and Cindy drinking "Jiao Pey jiu"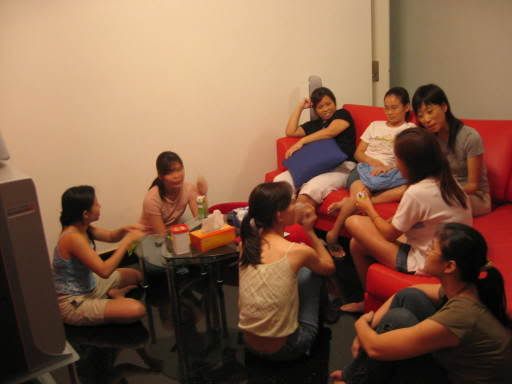 Post steamboat…. Discussing about all the "punishment" for Yan Peng's husband!! Haha..


We also watch the video tape, taped during Sayli's wedding, after watching we went home around almost 11pm. Tired….. zzzz