SHOPPING AGAIN!!!

So many days never blog due to busy schedule. Actually not really, besides working and meeting Benny. Haha.. Finding excuses why i never blog. Meet Benny to go Beach road to sew his rank for his army uniform. After that we went to suntec shopping. At first not sure where Benny going to bring me to shop, coz while i was bathing he said he going to bring me to Suntec, got very nice place to shop. I keep on thinking, we always shop at Suntec since when there is a very nice place to shop but yet I don't know.

Upon reaching than i realise the place we are going is actually a branded goods sale which they are having at the conferene hall. Normally the sales selling Abercrombie, GAP, Hollister stuff. Ever been to the sales before but last time the stuff is not much and the tees i bought last time doesn't really last coz i think is those factory outlet stock bah. But this time round when i went in, less than 3 mins i already grab 2 bags from Abercrombie and GAP!! Haha.. This time round the sales is damm good. Most of the items are not foctory outlet stock!! In the end we spend about $170 worth of stuff including Benny's shirts. Take alook at what i bought bah, oh yar, bought a GUESS bag on monday. Was on sale, Cheap cheap.. Haha..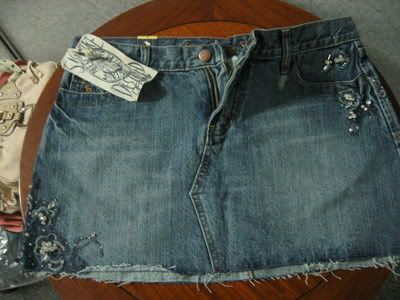 Nice?? Alot of stuff hor… Kaoz… not even end of the month i spend so much liao.. **faint**

Btw, my VS stuff arrived le!! So exciting!! Coz that time order was my first time to order stuff from VS, and the feeling is so nice when your stuff finally arrived!! Haha..
This is my cami!! I love the sequiens!!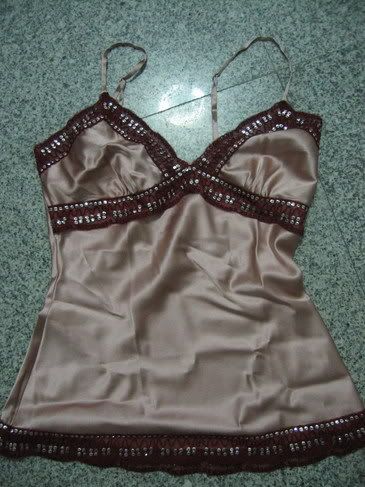 Anyway i order stuff from VS again… lol.

After shopping we went to have steam boat opp shaw towers. Before we left suntec, saw a couple holding their wedding at Suntec Gallery, and saw a nice decoration outside the resturant and took a pics of it… haha.. Ok i'm vain -_-"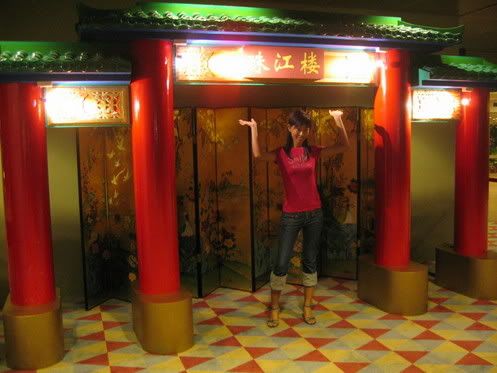 After taking the pics, my camera went flat… thats what i hate… anyway nothing much to take at the steamboat also. Coz the food not nice, maybe both of us are used to MArina Bay BBQ steamboat bah….

Ok thats all for today liao.. tired le, tmr meeting Ah woan (she don't like me to call her this, ?? dunno why haha..) and Cynthia. Planning to shop at Bugis Village, but i think i have to ban myself… so many stuff!!

Have to eat grass….

Night night!!