MISSY OUTING 8

Yappie…. Dear book out on saturday at 1230pm, can't wait to see him, but unable to spend longer time with him, coz afterwards need to meet up the gals for our usual monthly "Missy outing" dinner at No Signboard. Besides that we will be celebrating Puay Chen's birthday too, although her actual BD is on the 8th.

Meet dear at 3pm at Orchard road to go to FIL spa to buy spa package for Puay Chen as her birthday gift. Ever heard from her that she would like to go for a spa when that time I share my first spa experience with her, so decided to bought a package for her. 🙂 Hope she enjoy the session, which include massage, scrub and spa bath. After buying, Dear and me walk around orchard road to pass our time as i meet the gals at 6pm.

So we walk to the lane which is beside Orchard Emerald to took photos.. Of coz is me lor.. lol… like to walk to that lane, because the building along the lane is the old type of building and some has change to a pub without destroying their orhinal image.. so nice.. took quite a few photos.. After taking, Dear accompant me to took took bus to Kallang, No signborad. But we board on the wrong bus, instead of 16, we took bus no 7. In the end we have to walk one big round, while walking Sue Ching called me up regarding how many person will be coming for the dinner as she need to go in first to book the seat, in the end i realised a lot of them can't make it and some was quite a last min thing. Was quite angry and upset lor, book a time, request the roster in the end all last min can't turn up, and already said to have a gathering every month liao.. So quarrel with Dear abit. **Sorry**…

Anyway we manage to reach the place in time, Dear wish PC liao, than he go off to Mustafa to repair his hp. Coz his hp no connection after dropping. So we had a hearty meal with the gals and took some photos after having our dinner. Than we head off to Raffles to have a coffee session, while on the way, i realised that i have left my stuff at the resturant, so no choice, have to rush back and take my stuff. 🙁 LOL.. dunno how many times liao, let dear saw this he will nag at me again. Ah Woan said next time i must carry a bigger bag, so that i would not be so blur blur, but big bag also no use, coz i ever left a big bag with sport shoes and uniform inside, after finish buying stuff from Watsons, Taka.. -_-"……. Better take Gingo nuts liao…

Anyway after the cooffee session at Cafe Cartle, we took the last train home. can't stay too late, Cindy need to work tomorrow and I need to meet Dear early in the morning before i go for my night shift. Had a fun time today, except where the gals who can't make it lor.. next time ask them to choose the date, dun ask me to choose liao.. and dun ask me when's the next mankan date.. angry.. 🙁 Btter "hong wo" otherwise..mmmm…. lol… i think in the end i will still organise lor… the gals ah… better come the next round.. Me tired liao.. .want to sleep.. post photos first ok… 🙂 The rest will be at the Gallery link…

PHOTOS>>>>>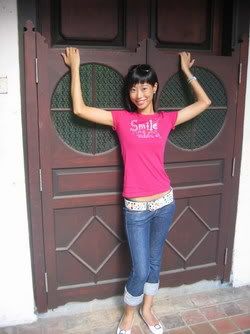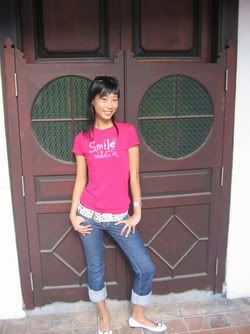 Pics taken at along the lane…



Cartoon dear eating cotton candy… lol… its funny expression..



Our group photos… see lah, all together got 10 plus missy, our uaual gang, now down to 6 nia… :(… After that Sue Ching and Cynthia rush back for their night shift.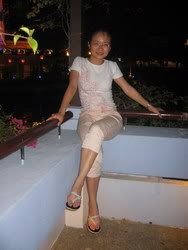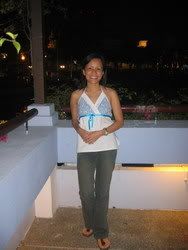 All the poses… Nice models.. Haha….



Our "Mariam", taking care of our bags while I buys taking photos with the rest..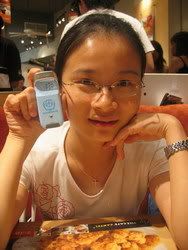 At Cafe Cartel..


Ok thats all for today… Good night.. Hug hug….