EXCITED…..

Sorry for not blogging for quite some time.. quite busy as weekend is the time where Benny book out, some more i'm on night, hard to blog, because after working for so long hours need to sleep

.

Anyway back to topic…. so many stuff make me excited…

Lets see..


1. Started my first spree on La Senza.. Haha… although only Ying and me ordering. Really thanks for her to trust me.
.

2. One of my good friend, Qing Ying, sms me in the afternoon, saying that she's getting ROM in Dec. Haha… So excited!!!
She and her husband to be meet each other during their secondary school days, and that time they don't like each other…

, maybe thats what we call 欢喜冤家 bah… So on that day must re to request off day to attend her ROM!!

3. My AE items finally arrived!!! After ??? how many weeks of waiting. Gillian is so nice to take a pics of the photos to make us more excited!!
The shipping is abit ex, coz only 3 of us ordering the items. Wanna have alook… http://mail.google.com/mail/?view=att&disp=thd&attid=0.2&th=106935f141cb2ab0
The smile tee is mine and the brown tee is for hubby… Benny… The smile tee looks nice… can't wait to get it and wear it out. Keke…

4. My La Senza items has been shipped!!! 2 items OOS (out of stock), Ying and me are so upset coz firstly we have to pay the original price not the promotion as in 5 for CAN$20, we short of 2. But its okay, at least for now, we know how to order liao.
Thats what i bought…. all panties and 1 mickey mouse tee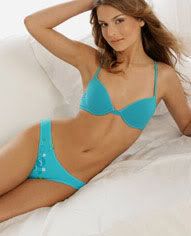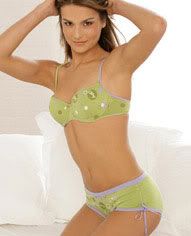 5. Any more good news?? Hmmm…. Me getting married?? Haha.. still got long way to go lah.. LOL…..

Ok, see you people again!!