……………….

So bored and i miss my Benny. Wondering how is he doing now? Can't wait for him to call me, but not so early bah, maybe around 10pm bah. Today rest day so no need to work. So broke to shop, but i oredered some stuff from taiwan. Haha… Thanks to Serene for her help.

Oh yar, my wedges and boots that i ordered online last few weeks are here already. Meet up the organiser on sunday to get my stuff. So nice and comfortable. My sister and mom also ordered some. They love it!! Can't wait to have another one. 🙂

Wore the new pair of wedges yesterday, going out with Sue Ching and Ah Woan. Shopping for some stuff for Ang Bee's Birthday. Do some window shopping also. Hate that, coz in the end i want to buy alot of stuff after i get my pay!! But must safe first, otherwise Benny gonna threaten me to have wedding dinner at void deck liao.

After shopping we went to coffee bean at Scotts to have gals talk. Talk about alot of stuff, which make us really angry and upset, but there's nothing we can do. We really hope for the bert and make sure the guy have retribution!! So angry!!

Ok don't want to talk about it liao…

Lets see the photos…
Not much of me, coz too tired, so not nice.. haha



Me new wegdes!!!




My Salmon… We went to Yoshinoya… they are having great offer, $1.80 for salmon, chicken and beef. Great deals, Too bad only for 2 days, yesterday and today. Otherwise can wait for Benny to book out, and we eat together. Sue Ching and me bought another bowl to share, coz we still feel hungry after working. Haha… Great deals anyway!!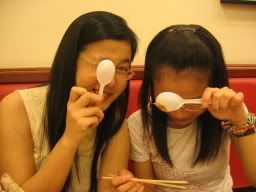 Sue Ching and Ah woan. Haha… wondering what they are doing ah, coz i do something stupid than they want to hid lor.





3 of us at coffee bean.

~~~~~~~~~~~~~~~~~~~~~~~~~~~~~~~~~
This few days having been doing my "Home" haha.. using http://www.miniroommaker.com/main.html

Got from one of the blogger, forget who is it liao…
Lets have a look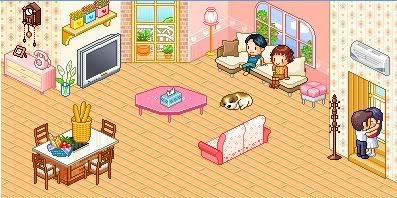 LIVING ROOM… The kissing one of coz is Benny and Me… haha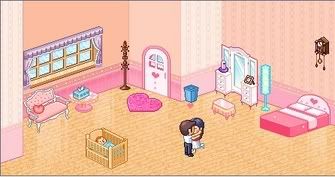 Bed Room, feel that is abit empty, maybe need to add some more stuff



Bathroom… Censor… Haha… no lar…

Every single little thing u have to add yourself, like the tissue box, clock, photos frame etc.. So its quite fun doing it.
Enjoy, going to make some more rooms!!