HAPPY AND BROKE!!!

Yap i'm happy and broke at the same time…

Happy because

– i got a lot of new stuff a like
– Benny's POP is coming and chances of me puting beret is high (can't help it but i'm really happ lor, but if his father want to go dan no chance liao)
– Up till now i got 3 assignment… at least i can cover my spending, but hope for more too… other wise really have to eat grass ….

Broke Because

Lol no need to ssay liao.. means i but alot of stuff lor… lucky already draw out some money for savings liao, other wise my wedding will be at void deck… kenna threaten by Benny if we are not going to save properly!!

Here is what i bought last 2 weeks….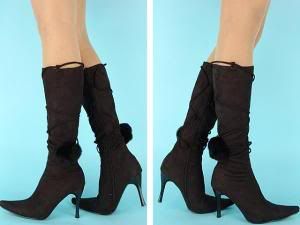 Going to remove the ball ball… otherwise like very cute…

Thats for my dear Benny.. ALMOST HANDSOME…. kekeke…

By the way me want to sell away my stuff… not much item lor… but can take a look…Help me clear ah… than i will thanks u alot.. Haha
http://user.auctions.yahoo.com/sg/show/auctions?userID=qi0308&at=true&alocale=0sg